On the coldest of Thursday mornings, you can hear the shivers of locals wandering through Zagreb's heart. Jelacic Square is the main orientation point in the Croatian capital. Trams drop off locals in this area in a rhythmic pattern on their way to a day of work. They travel ever so quietly I almost feel as though I shouldn't make a sound. Perhaps Zagreb isn't a morning person.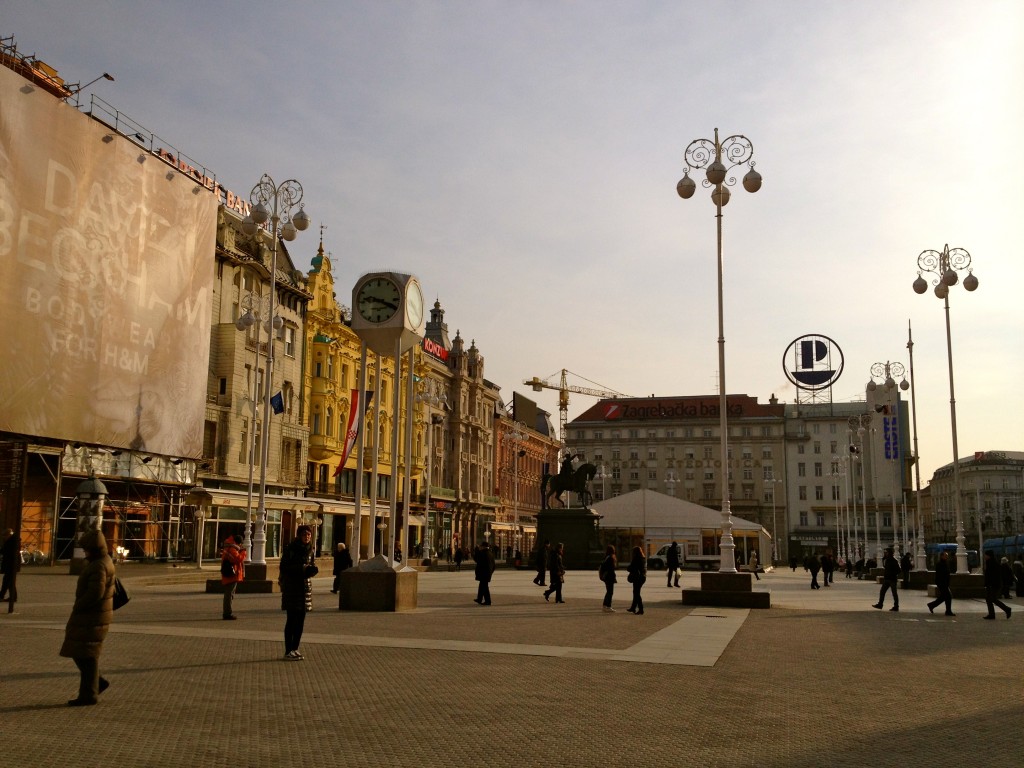 Set up in Jelacic Square is an impressive and dominating statue by Anton Dominik Fernkorn. The statue represents Ban Josip Jelacic, the governor that lead the Croatian troops to battle with Hungary. The battle was not one of victory, but it did lend the Croatians hope for gaining more independence. One of the silent types of Zagreb's weekday mornings walks next to the monument, juxtaposing the tiny and grand hopes for this capital. Josip was removed from this space under Tito for fear of spurring Croatian nationalism but his presence was at last restored in 1990 under the new government.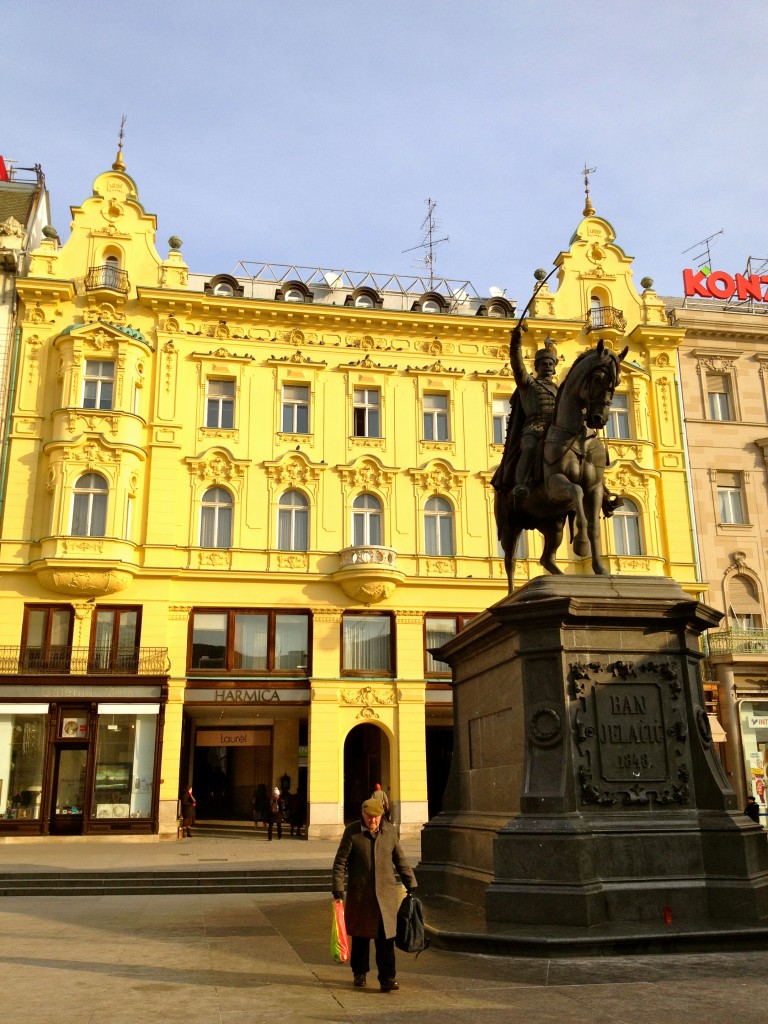 I pass through the morning commute of silence in Jelacic Square on my way to the Dolac Market. Not being an early riser, half of the stalls are empty on the upper, open-air level of the market. Opened in 1930, the market features vendors selling fruits, vegetables and baskets. Down below meats, fish, olives, and herbs lurk, so potent their smells bite through the cold morning air. When you visit Zagreb under one of Eastern Europe's greatest deep freezes, even the oranges look cold in Dolac Market.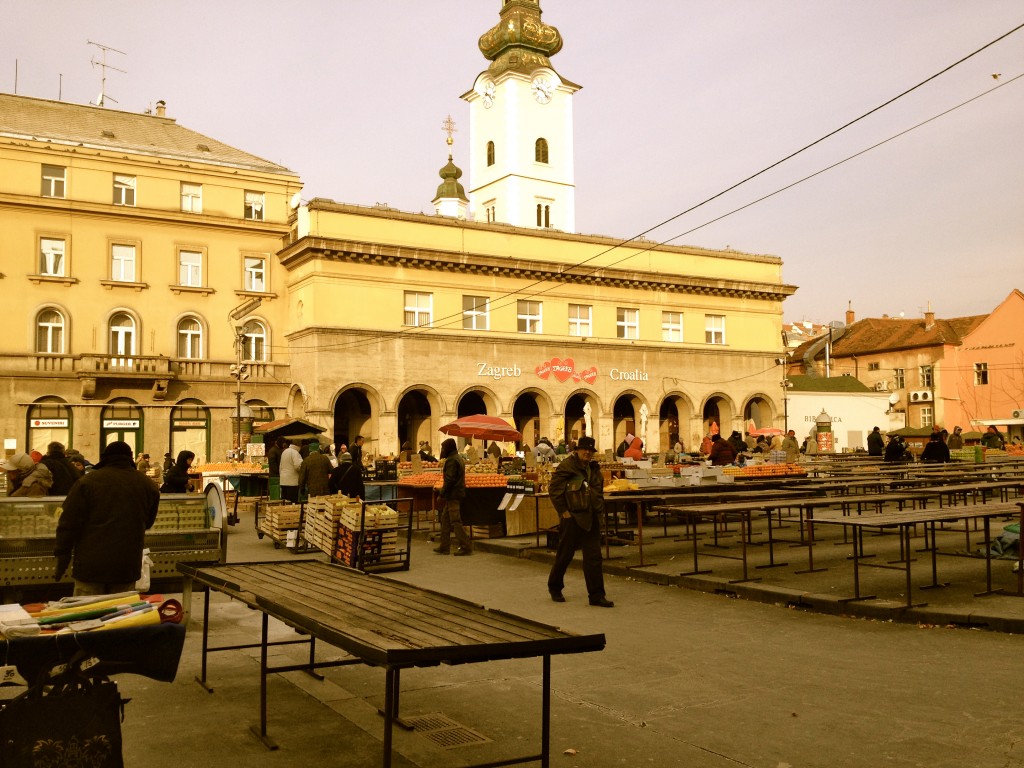 My next stop is the Cathedral of the Assumption of the Blessed Virgin Mary. Known as a symbol of the city, the 105-meter twin spires are hard to miss. One remains uncovered and exposed, while the other masks in scaffolding, no doubt insecure about its twin not needing a facelift at the same time.
Construction began on the house of worship in the 13th century. An earthquake badly damaged the church in 1880, but its Neo-Gothic façade doesn't dwell on damage. The intricate carvings shower the woman below selling some sort of baked good to raise money. And like most of the churches I entered in Eastern Europe on my two-week trip, mass was taking place. Perhaps the whole continent was praying for the end of the biting, freezing cold.
Zagreb's positioning at the line of division between western and eastern Europe lends a mixed atmosphere I can't quite pinpoint. This is a city I had read was usually regarded as a stopover, not a place of being for two weeks. With that said, now it always seems trendy to like the spaces that never get more than a night's stay from most visitors. And then I notice a man hosting up the city in his arms, exerting every muscle to raise Zagreb. "Notice my city!", he seems to say. Those silent and shivering commuters on a Thursday morning appear to say the same, even without words.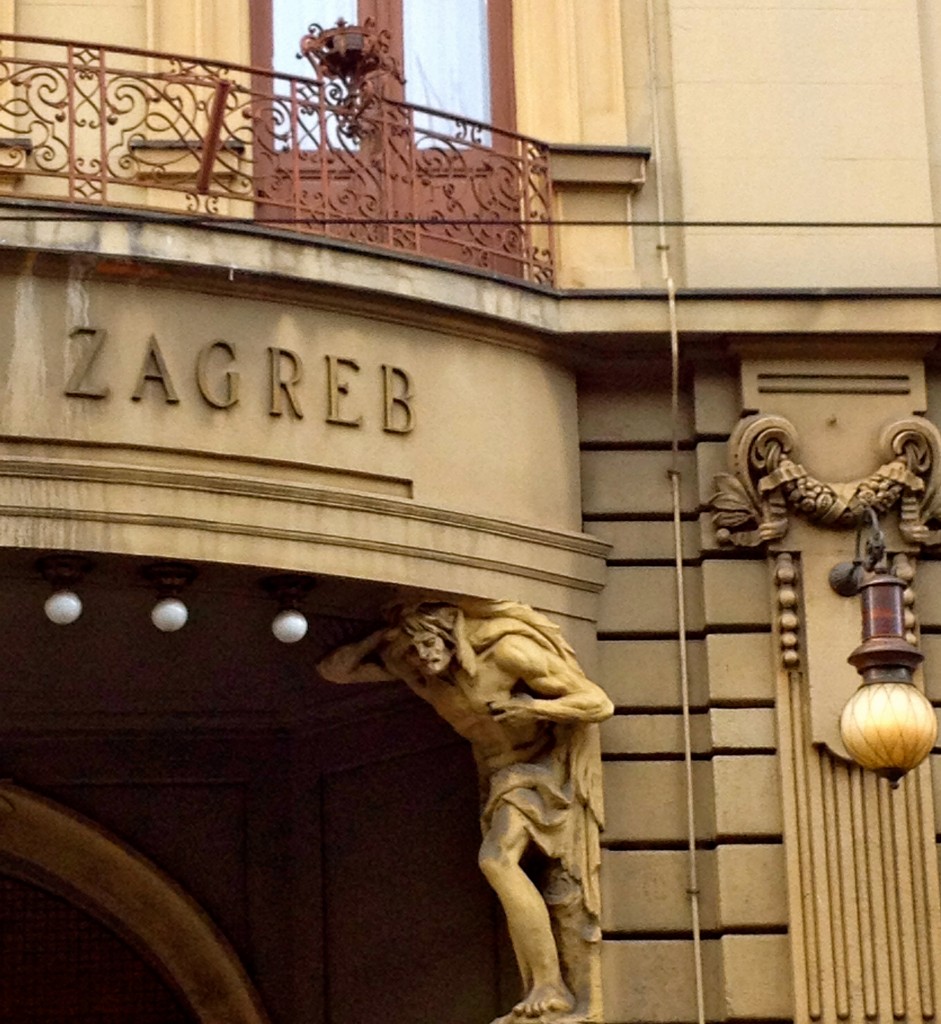 Zagreb floats somewhere in the middle of being hip to stay in for several weeks and not popular enough to warrant more than a night's stop. I take a look around, specifically at that man and his strength. Zagreb is a silent and outspoken city, a paradoxical capital. I'd love to stay and snap shots a little longer of all of its details, but even the thought of removing my glove for a picture of you sends shivers up my spine. Some places are best kept in our memories and not lenses.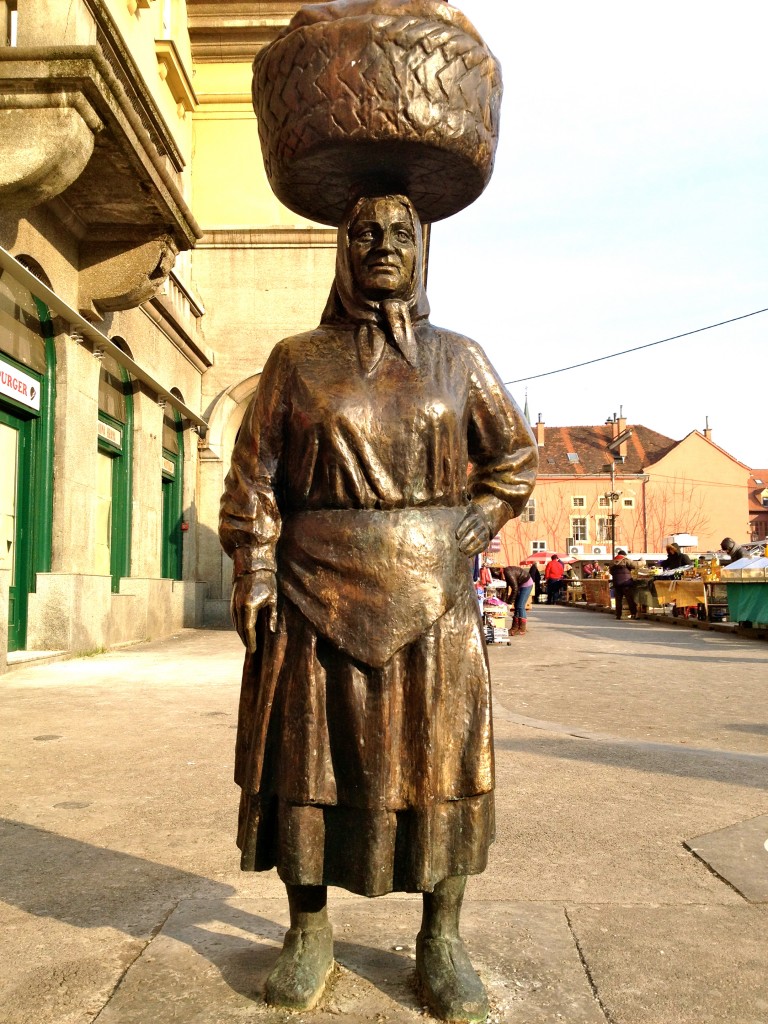 Have you been to Zagreb?