I am just minutes away from going medieval and I don't even know it. Driving a Volkswagen station wagon, you wouldn't even know it. I look more soccer mom than medieval princess.
I am heading to Luxembourg today, a country so small many have never heard of it. Belgium, France, and Germany almost smoother Luxembourg from showing people just how beautiful it really is. The landlocked country may be small, but its castles are huge.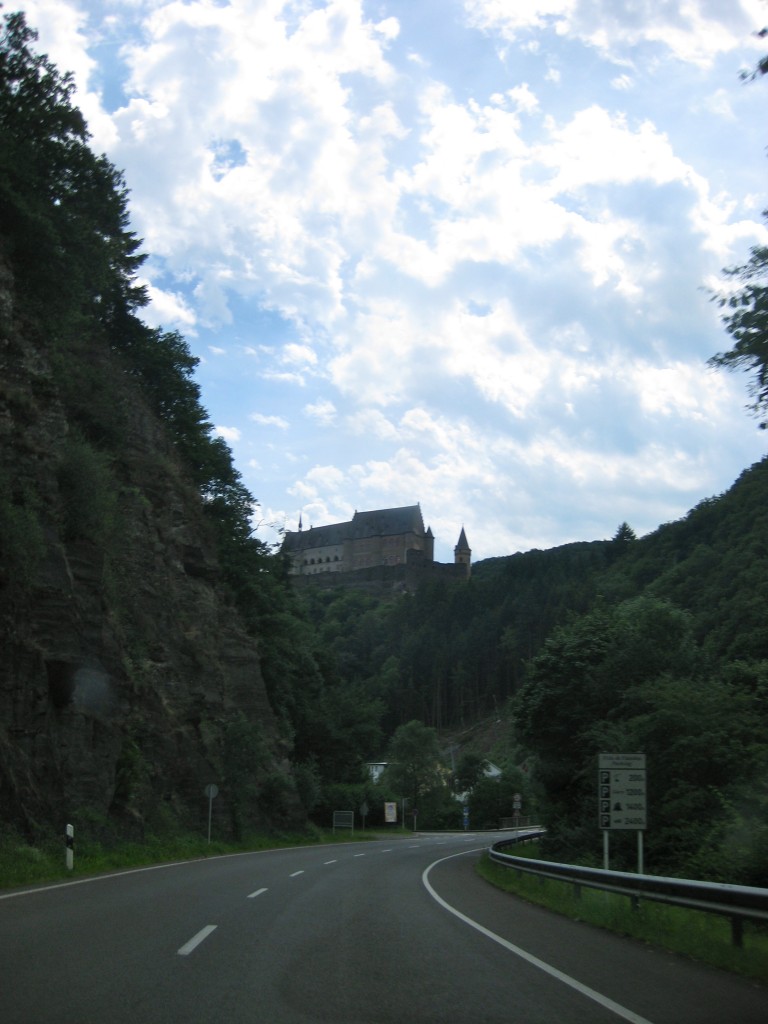 As I drive just outside of Vianden, a one-way road leads me into the town, no highway or massive freeway. It is ridiculously green with just farm animals and dense forests hugging the road. Then I see the ultimate vision, a castle on a hill and nothing else. The Vianden Castle waits for me and now I must wait patiently to reach Vianden.
After getting lost in probably the world's smallest village and eventual finding my hotel named after a ketchup family, I now become intent on reaching that castle. The man behind the hotel counter hands me a brochure on Vianden's most popular resident. Apparently you can travel by chairlift to reach medieval glory.
I find the chairlift's beginning. Several euros later, I am prepared for a long ride up to the castle. Two by two, people hop on the chairlift to where I think they all must be going, the castle of course. The tiny metal chairs seem borderline unsafe but who cares, well just as long as I get there alive. I guess I care.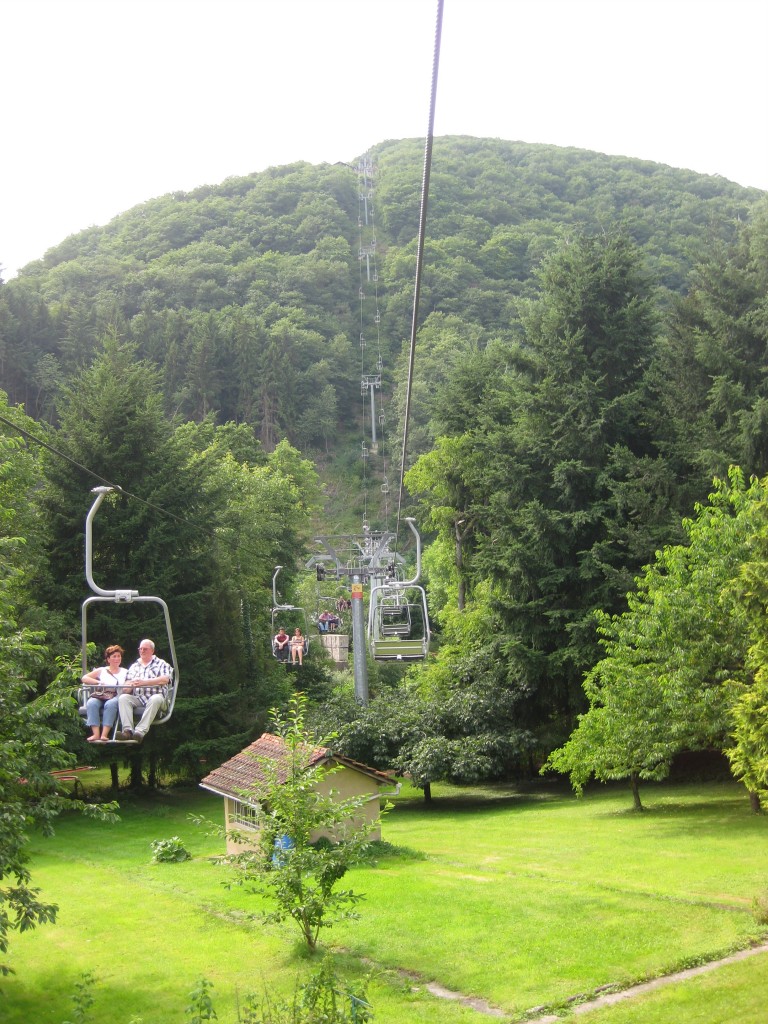 As I glide over the people of Vianden's backyards admiring their play sets, I begin my ascent. Higher and higher I go for just a minute until suddenly I notice the castle and my chair are at the same height. However the chairlift and I keep going. I'm passing the castle. I thought this thing would take me to the castle.
Another minute later, the chairlift drops me off above the castle. I have no idea how to reach my medieval lair now as forestry surrounds and no clear path leads to the castle. Instead this chairlift leads to a restaurant of all things. What great promotion on their part. Apparently people just take this thing for fun and maybe for the view. It is beautiful up here, but I have to reach the castle.
I decide to be daring and wander in sandals through some forestry. It looks like a path but all the jagged rock would hint otherwise. Like the light at the end of the tunnel, I see an end to my nature walk. The courtyard to the Vianden castle opens up and at last I have made it just minutes before the last entry of the day.
Built between the 11th and 14th centuries, the Vianden Castle is the gem of this town. Many know it as one of the largest and most appealing feudal residences of Romanesque and Gothic periods in Europe. Its foundations go beyond medieval. It rests on top of a Roman castellum, reminding me the Romans really went all over Europe, leaving no stone unturned, not even the small area of Luxembourg.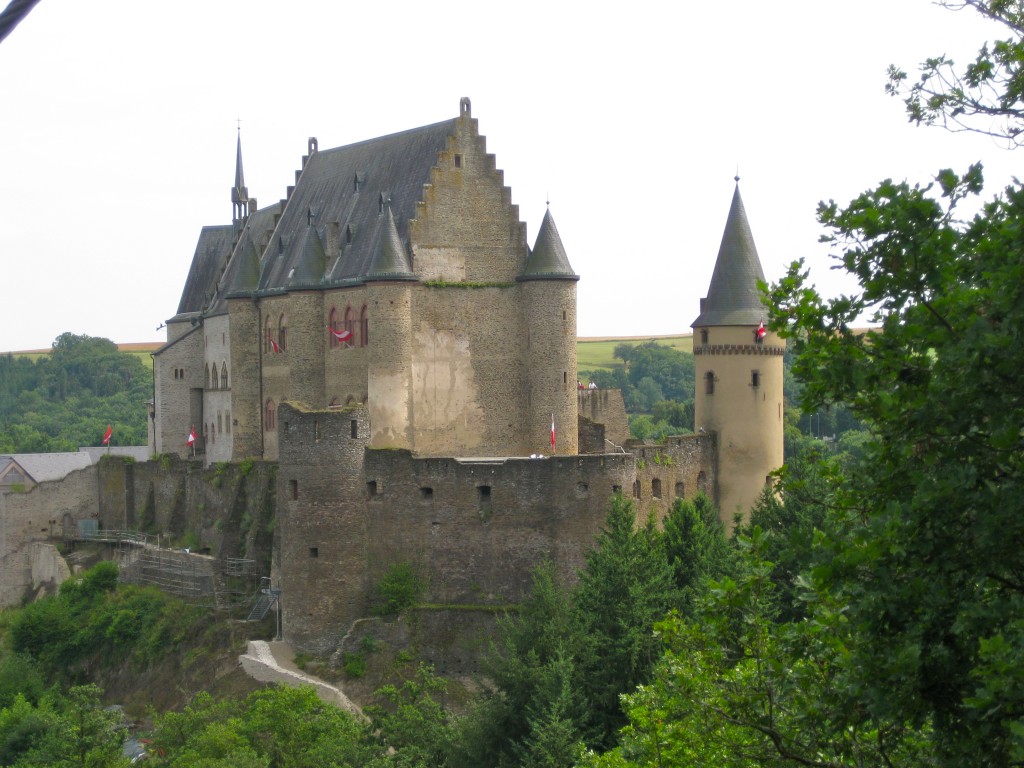 I wander through the rooms of the castle. Cheesy coats of armor hang in glass cases. A kitchen features hokey mannequins clad in chain mail pulling out link sausages from the fire. One room holds open air windows, a sort of corridor to the next part of the castle. This is my favorite for it looks so natural, so untouched since the middle ages, but that could not be farther from the truth.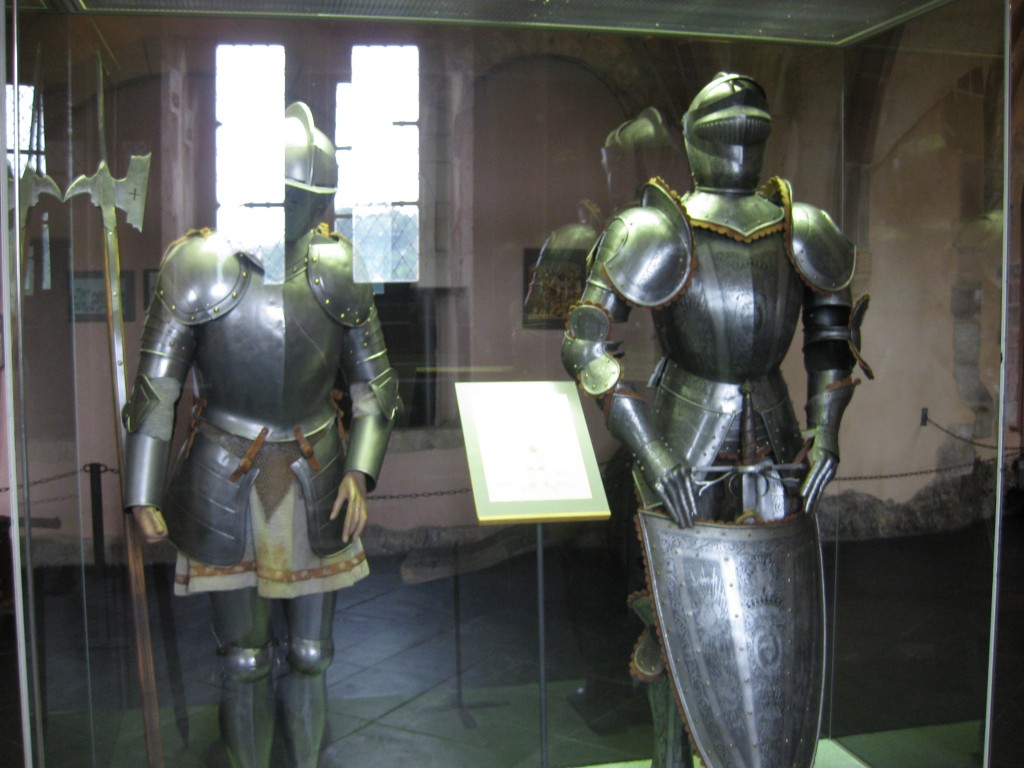 Looking around the castle it is hard to believe someone would think selling it piece by piece would be a good idea. In 1820 under the reign of King William I of Holland, the Vianden Castle was sold piece by piece until all that remained was a pile of rubble. Way to go William. Luckily by 1977 someone had some sense to restore the castle to its former glory. The family of the Grand Duke of Luxembourg transferred the property to the state that started the restorations.
I am reminded here that beautiful aspects to history are torn down, maybe even sold piece by piece to make way for the more modern. Imagine selling your house today piece-by-piece, part-by-part. It seems ridiculous to me, but I am grateful the Vianden Castle was restored. Otherwise I would have just felt so modern, so soccer mom on my day in Vianden. Instead, I feel like I have just had a medieval vacation in the middle of the modern world.
If you would like to contribute to the "Where are you going" segment, please email whereareyougoing at suzyguese dot com.