A blond, brunette, and the ever-important redhead set out for the big Island of Hawaii. Bar jokes could ensue, but rather these three hair colors find something even more creative than a trite joke in the Hawaiian landscape.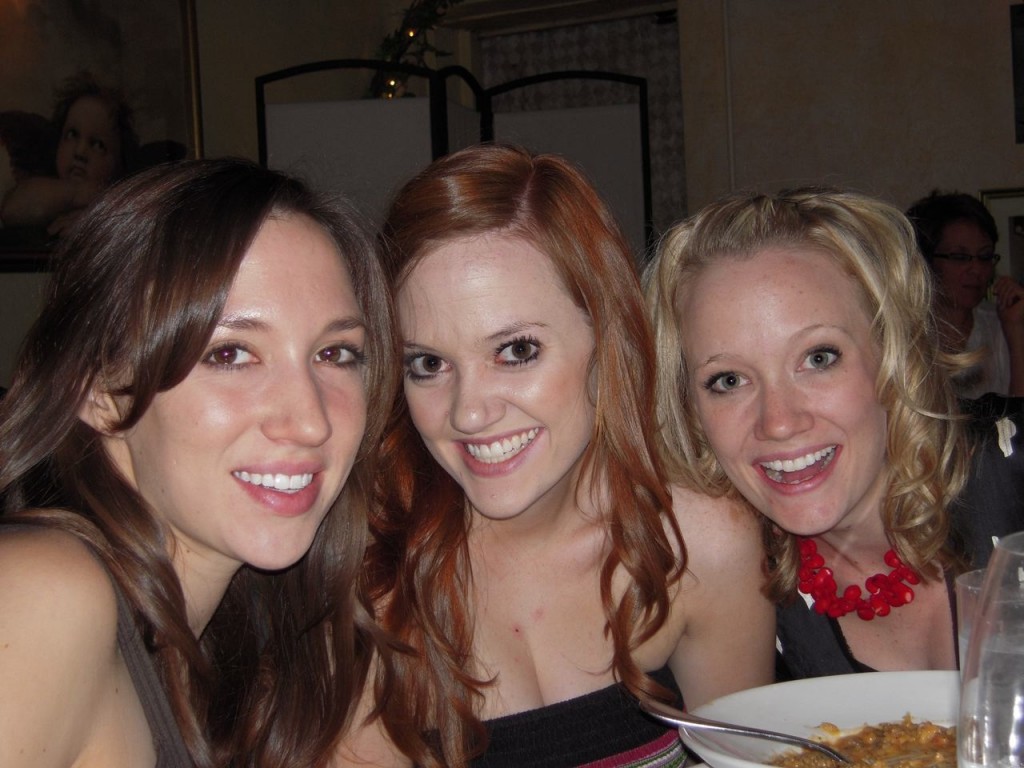 That blond and that brunette are my two sisters. Yes, we have three different hair colors and yes we are all related. Just one of life's genetic mysteries and my family happens to posses that quintessential bar joke.
One side of the big island of Hawaii is predominately covered in black lava rock. With the beating Hawaiian sun, the combination of hardened black lava and heat is not always the best for someone with red hair and skin the color of an albino raccoon. I once had a suite-mate's mom upon meeting me first and only say, "Your are eyes huge! They are like a raccoons!" Compliment or insult, you decide. I decided insult and filed it away as being a great line to use when you first meet people. At any rate, that animal and myself apparently share these commonalities.
Before I digress too much, my sisters and I are all incredible different, right down to our appearances. Just like the differences in our personalities and our varied hair colors, so too is the island of Hawaii. Hawaii seems to be made up of two dueling sisters. As I mentioned, the eastern side of Hawaii is predominately covered in lava rock scenery. There are those green patches and sandy beaches, but for the most part, jagged black rocks cover the areas around Kona. Hawaii's other sister, the green haired lush one, may drink too much. This side of the island around Hilo is mainly green, receiving the majority of rain on Hawaii.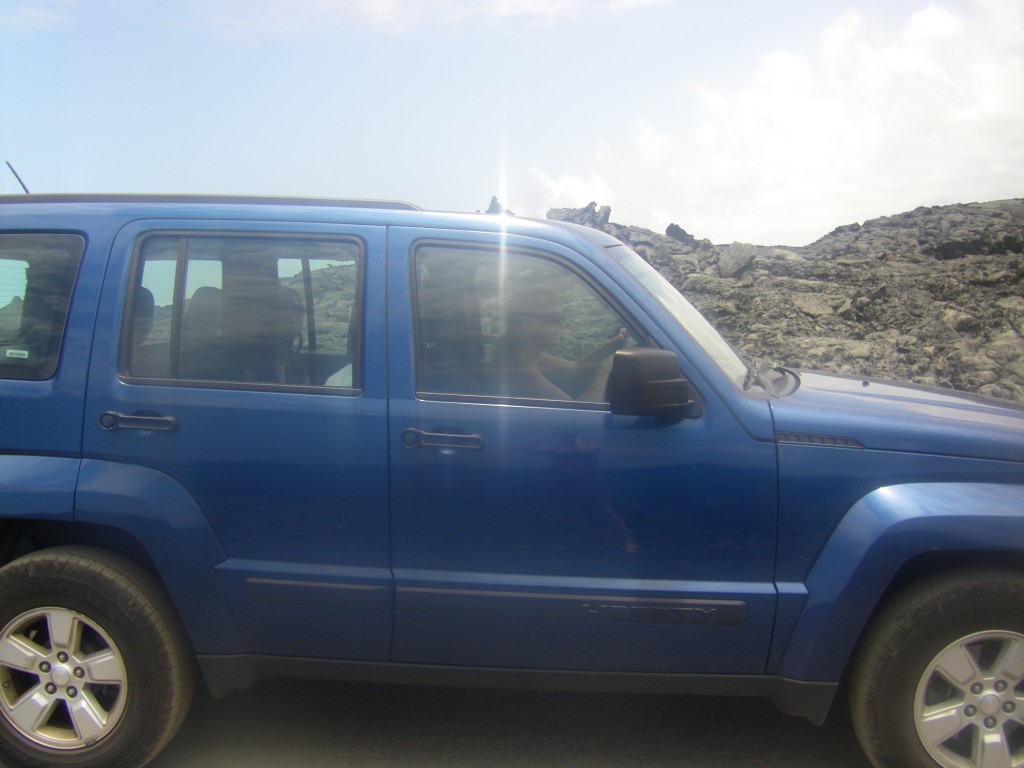 We venture by way of a giant blue jeep. My pint sized blond sister is behind the wheel of this massive car, looking eager and ready to explore Hawaii's green haired sister side. We head down a less than stable road. As we eventually meet a dead end, we do discover this stream, or river rather, running just under the road. The scenery is in fact breathtaking and maybe even flat tire worthy. I say this because as we head out on this isolated rough stretch, my sister hits a pothole, creating a boom sound and that initial panic. With four hopefully functioning tires, we continue on towards Akaka Falls.
Akaka Falls pours down into the earth some 30 minutes outside of the city of Hilo. The 442 feet dropping waterfall draws crowds from all over the world. On this visit, I hear Italian, which always causes my ears to perk. The parking lot for the falls is completely packed, allowing my sister to invent a space for we have come all this way, pothole hitting and all.
A short hike through what looks like a rain forest leads to "Keep Back" and "Danger" signs. Eventually the three of us view Akaka Falls. The water streams down into a black pool. To say that Akaka Falls is impressive would be an understatement. Before I get waterfall experts after me, we all know this is not the most beautiful or extraordinary of waterfalls, but it is serene. There is something about a narrow stream of water effortlessly hitting the ground 400 feet below that in that moment feels like the most impressive of sights.
I'm not sure what it is about waterfalls that draw so many tourists. For me, waterfalls seem to form at the determination of rivers and streams, wanting to step outside the lines of conformity of most of the water molecules and head somewhere else. Some fall in strange colored, uneven, and inconsistent lines. Others fall with the greatest of strengths, clean and straight. Akaka Falls is such a waterfall. I admire waterfalls for this reason. They travel despite their differences in size and power. Much like my sisters and I, we travel differently in size, strength and most importantly by the colors adorned on the tops of our heads.
People get pushy when they want to see their waterfalls. After being elbowed out of the view, I guess it is time for the three of us to take our personalities and hair colors back to Hawaii's dark haired sister side. I'm not sure which has the most attitude, but I do know which one of my sisters does.