When you travel with someone crazily intent on knocking off all the countries in Europe, you can bet even San Marino is on their list. My traveling companion today is that said person, almost unhealthy focused upon having his feet stand in every country in Europe.
Most people have never even heard of the Republic of San Marino. It is easy to see why. San Marino is the third smallest state in the world. You could miss the country and not even know it, being only 61 square miles in area, only one-third the size of Washington D.C. Landlocked by Italy, San Marino's foreign policies align with the country, reasoning that most must just think it is another hilltop Italian town.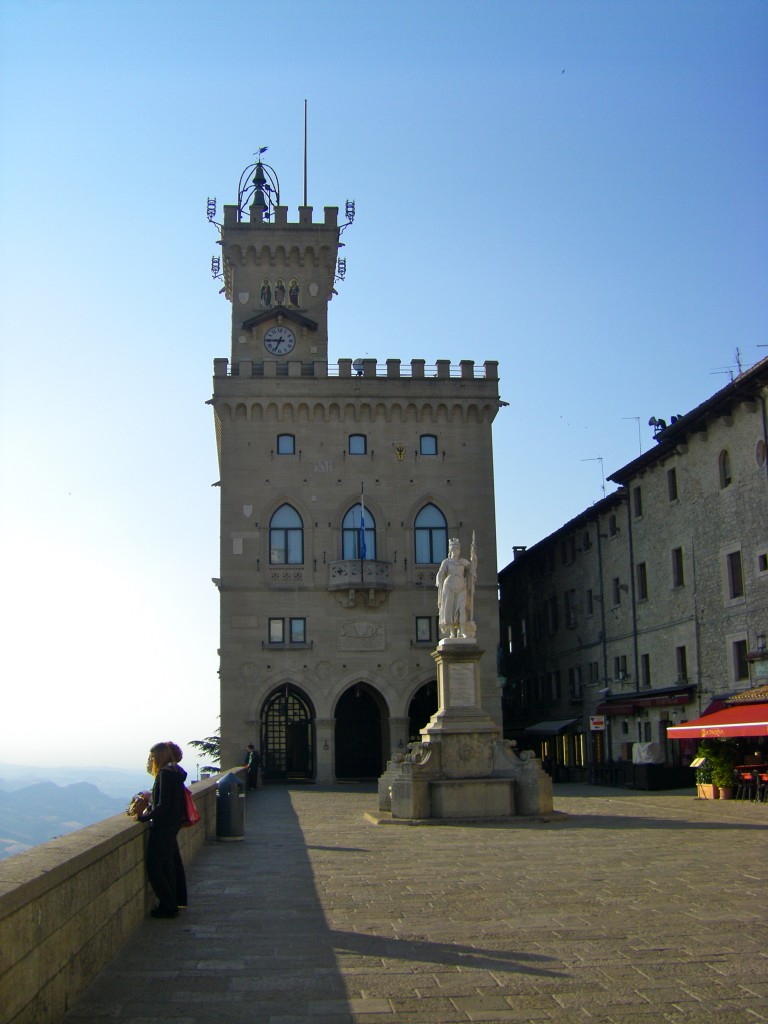 However, historically speaking, tourists should be making their way to San Marino. San Marino is the oldest republic in the world. Supposedly Christian stonemason Marinus founded the republic in 301 A.D. Situated in the Apennines, today San Marino is independent, democratic and neutral.
My country crazed friend and I drive into the minuscule, forgotten republic. He almost squeals in excitement that the road signs have just changed color, an indicator that we have entered a new country. As we park the rental car, San Marino looks down on me from above. Like all things in life, you must work to reach San Marino. I begin to use those leg muscles in lunge-form to reach what has to be a panoramic and impressive view.
Sloped cobblestone streets lead up to an open piazza. Palazzo Pubblico appears almost fake, more like a toy castle found in a Legos set. The Palazzo looks at me in Neo-Gothic style. I only gaze at the Lego Palazzo for a moment, as the view to the left overwhelms and impresses. San Marino watches the rolling green hills of Italy from above. I capture the delight of my friend gazing out on this view, that look of contentment, that "Yes!", another country to check off the list.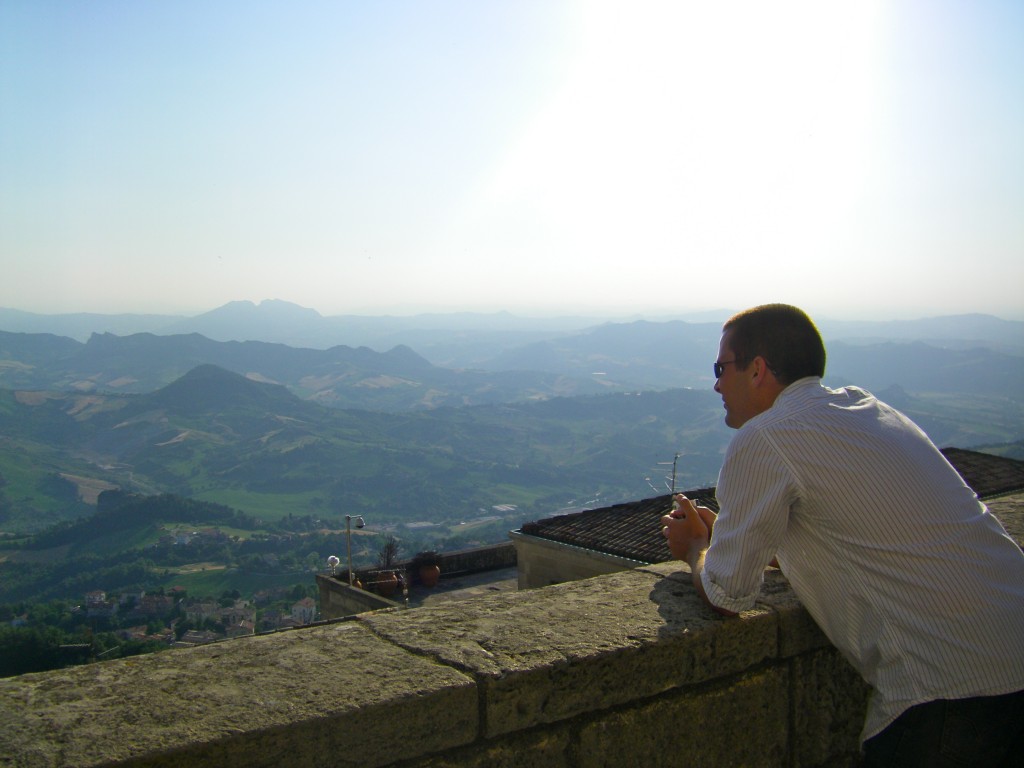 We wander around San Marino, noticing an array of gun shops. Strange and out of place, everything else here is still picturesque. Continuing to wind up through the narrow streets of San Marino, there are no cars or loud noises. Just people strolling around, admiring all those guns, or rather the atmosphere.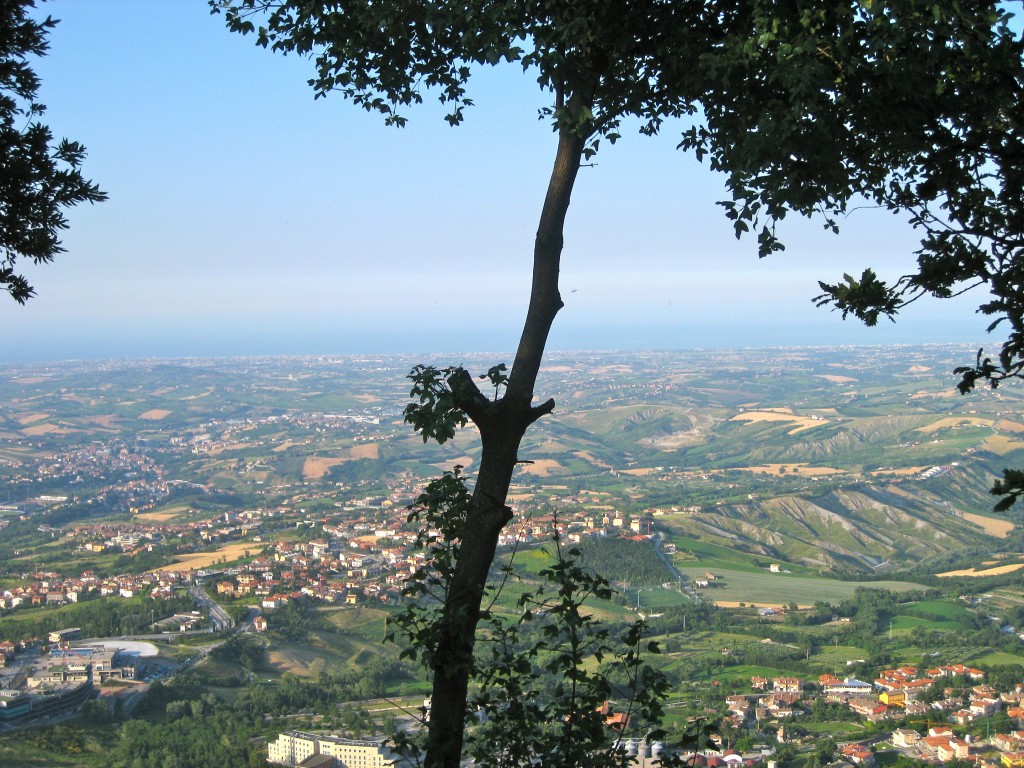 Near what seems like the top of San Marino, several towers still stand guard. The Guaita Tower, Cesta Tower, and Montale Fortress bear medieval birth dates. The views and atmosphere alone must have needed protection from those barbarians trying take all of this away.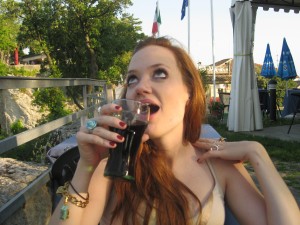 It is dinnertime in San Marino. The sun is just reaching my favorite point of the day, not quite sunset and not quite afternoon. We find a restaurant on top of the world it would seem and of course what else could I order but pizza. That is after all what I would order in paradise. I throw back a European Coke, taking that "ham it up photo" in pure delight that I have found the top of the world.  Thank you country crazed friend for not allowing me to overlook San Marino.
If you would like to contribute to the "Where are you going" segment, please email whereareyougoing at suzyguese dot com.