I have met my match on an island in Italy. It sounds like a dream, but my match is not. The island however is. This match that I speak of totes the same hair color as myself. He is around two feet tall, but he lives in perhaps one of the most beautiful, blooming places on earth. Today, I am wandering the islands that make up Lago Maggiore in Italy.
Tourists, for the most part, stop in Lago di Como for George Clooney and company all have mini palaces along its shores. The closest glimpse to their fabulous lives is by boat, but at a distance. However, Lago Maggiore is different. It is just as ornate, yet accessible. The celebrities and royalty that once occupied the homes on these islands open their doors and gardens to me and my new boyfriend, the strangest type of bird with red hair. I have heard the line "Redheads are freaks". Maybe it all began with this guy.
I begin at Isola Bella, a small island in the Lakes region of Italy. Charles Dickens said this floating stretch of land was both "fantastic and peculiar". It is certainly both. Probably the best known of the Borromeo family islands, Isola Bella was named after Carlo Borromeo's wife Isabella. It does translate to mean "Beautiful Island", perhaps the most literal and best suiting translation.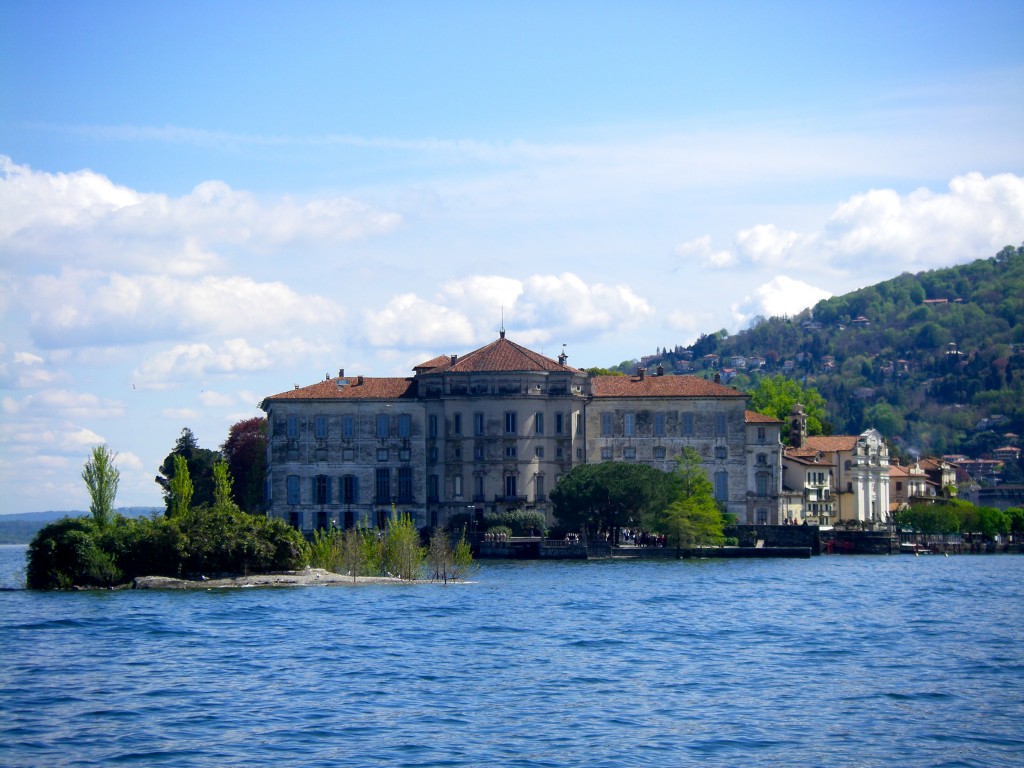 A giant baroque building greets my boat, a home the Borromeo family frequented. The gardens and scenery however make you forget the building. Organized in Italian fashion, bright red, pink, and orange flowers pop against the backdrop of water, mountains, and puffy clouds. What most 1st graders draw of an imagined paradise sits here in Italy. White peacocks roam with the tourists. They get to stay, but I must leave.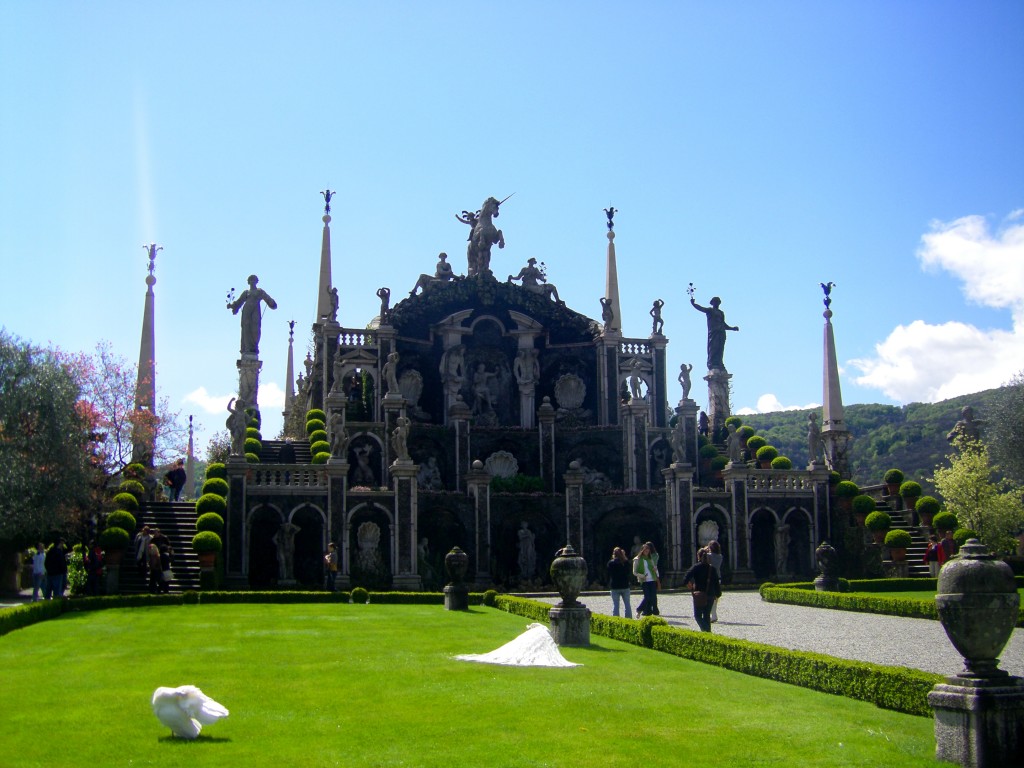 My next boat ride leaves me at Isola Madre, in other words, the mother island. This island is the largest of the Borromeo islands. An even larger 16th century Renaissance building opens its doors for tours. The family used this residence as their summer home. What a hard summer life, residing in a palace as crazy birds roam your gardens. Their only complaint back in the day may have been the squawking radiating from the strange beaks these birds possess. Princess Borromeo restored the building in 1978, generously opening the area up for tours. I wouldn't want to share this with a soul, but I am grateful Princess Borromeo is not like me.
Due to the mild climate of this area, botanical gardens can truly bloom to their full potential. For some reason the gardens here are not my focus, for it is here that I find my redheaded counterpart. It looks like he has a comb-over of some sort. He could be trying to fit in, putting his best claw or foot forward, much like wearing your best tie or dress to a fancy restaurant.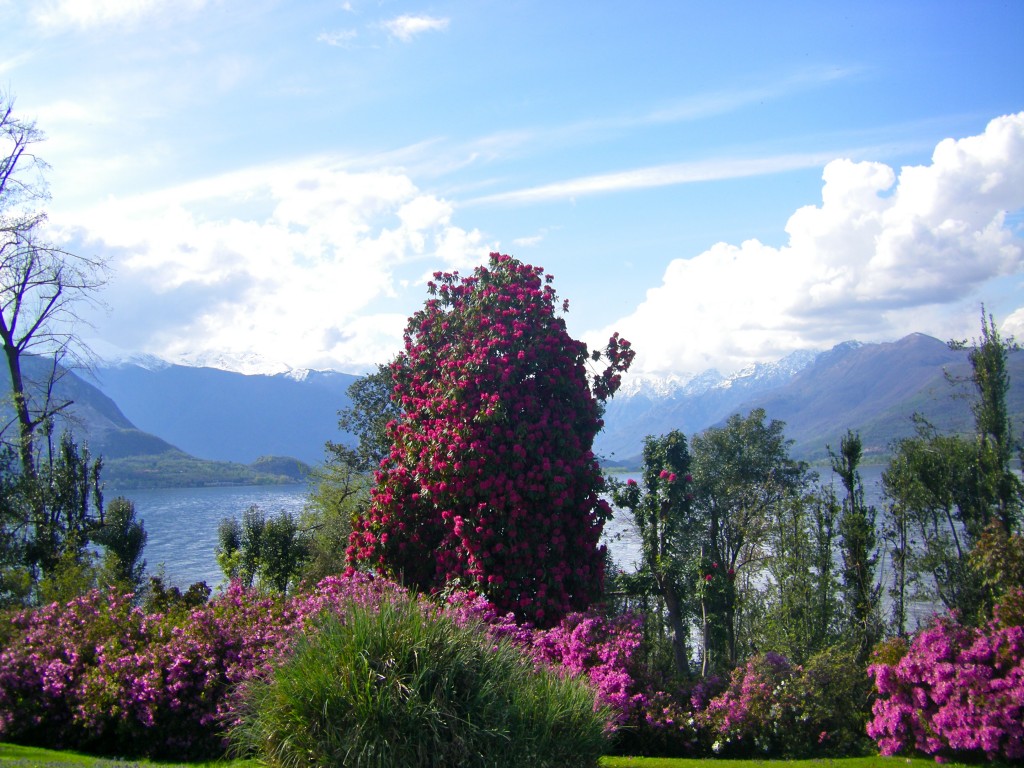 I can make fun of him all I want, but he truly lives the life being that his  sole job is to wander through greenery and flowers while transfixing those eyes on the waters of Lago Maggiore and the snow topped mountains in the background. Some guys have all the luck, and my redhead freak of a bird is just that guy. I will take a note from Willie Nelson. I won't cross him or boss him. I'll just take his picture and be on my way.
If you would like to contribute to the "Where are you going" segment, please email whereareyougoing at suzyguese dot com.