For me, the excitement of a new adventure begins when I start accumulating a pile of "trip clothes". Within a few days, the pile grows, so much so that the suitcase comes out and the actual process, one I have been anticipating for weeks, officially begins.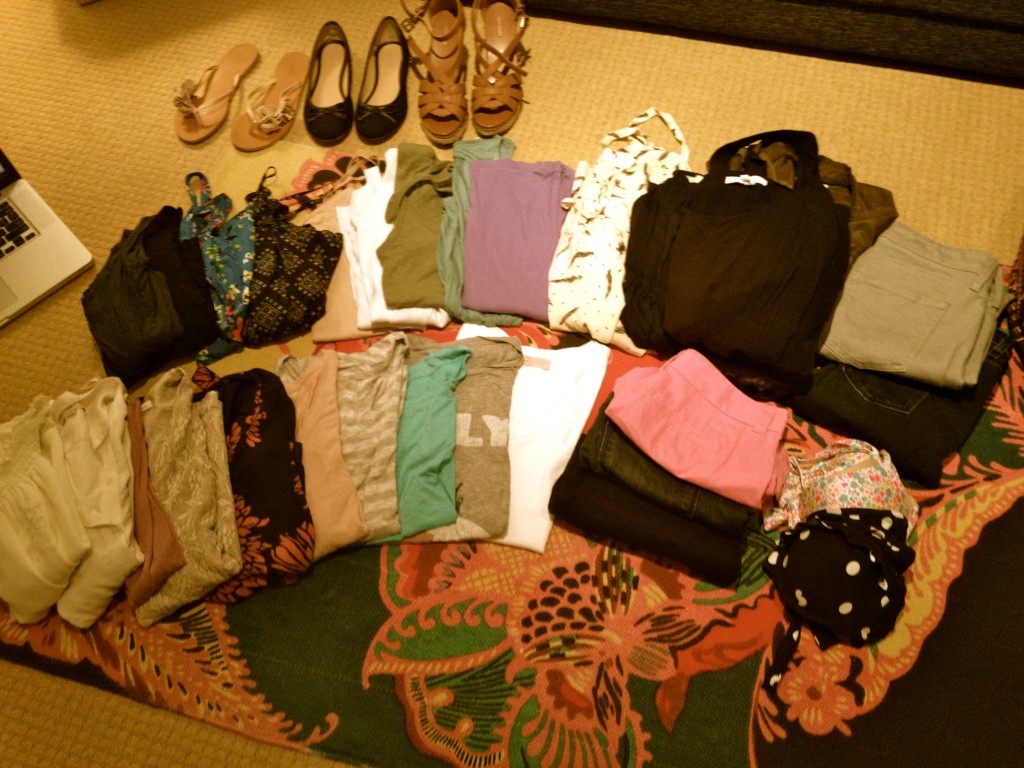 However as much as I love to pack, coordinating colors, outfits and the like, I loathe the last part of the packing process, stocking the toiletry bag. I keep a collection of travel-sized products in a cosmetic bag the size of a small baby. Weeding through that collection to find the bare necessities tends to turn into several hours of work. Over the years, I have turned my hate into something more productive and useful.
If you are like me, struggling with this last stage of packing, I have come up with a solution that has aided me when I pack and travel, the pre-packed toiletry bag. These are my permanent travel toiletry bag fixtures, those that will always travel with me, all set to go even when I'm not traveling.
Travel Size Bar of Soap
I used to travel with several 3oz tubes of body wash. They took up unending space in my jam-packed Ziploc bag and in my toiletry bag. After traveling for years now, I have made the move to a bar of soap. Not only does it cost less than body wash, but a travel sized bar lasts me a whole month of travel. Whenever I think my supply of these beauty bars are low, I grab one at the supermarket. They usually run under a $1 or just over a $1. If a last minute trip presents itself, I am ready to go in the cleanliness department. I don't have to worry about searching for tiny bottles of body wash and losing space in my liquid bag.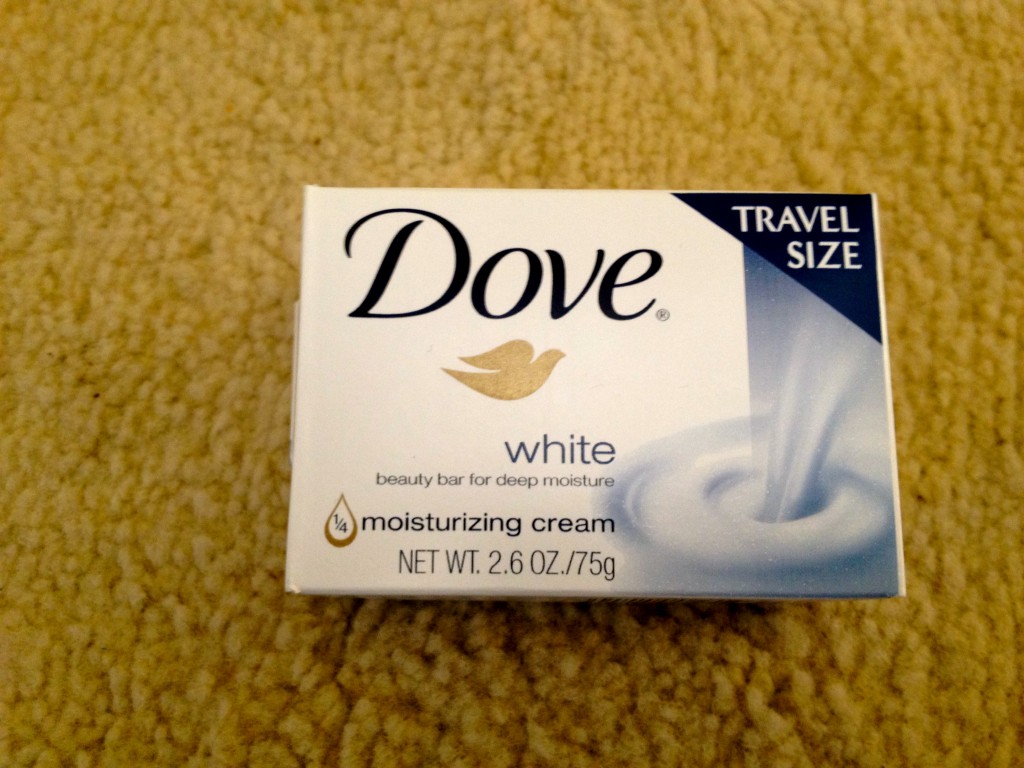 Travel Toothbrush
In all of my years of travel, I can't believe it took this long to make the transition from hauling my large toothbrush around the globe with a cumbersome case around it to a travel sized toothbrush. I would always have trouble fitting the lengthy toothbrush into small cosmetic bags to take on the plane for long haul flights. Now I always keep this mini-tooth brush in my permanent go-to toiletry bag. The brush itself is not too small like some travel toothbrushes can be. The last thing I want to do when I get home from a long trip is unpack, especially my toiletry bag. I don't have to for my toothbrush at home never leaves its cup in my bathroom.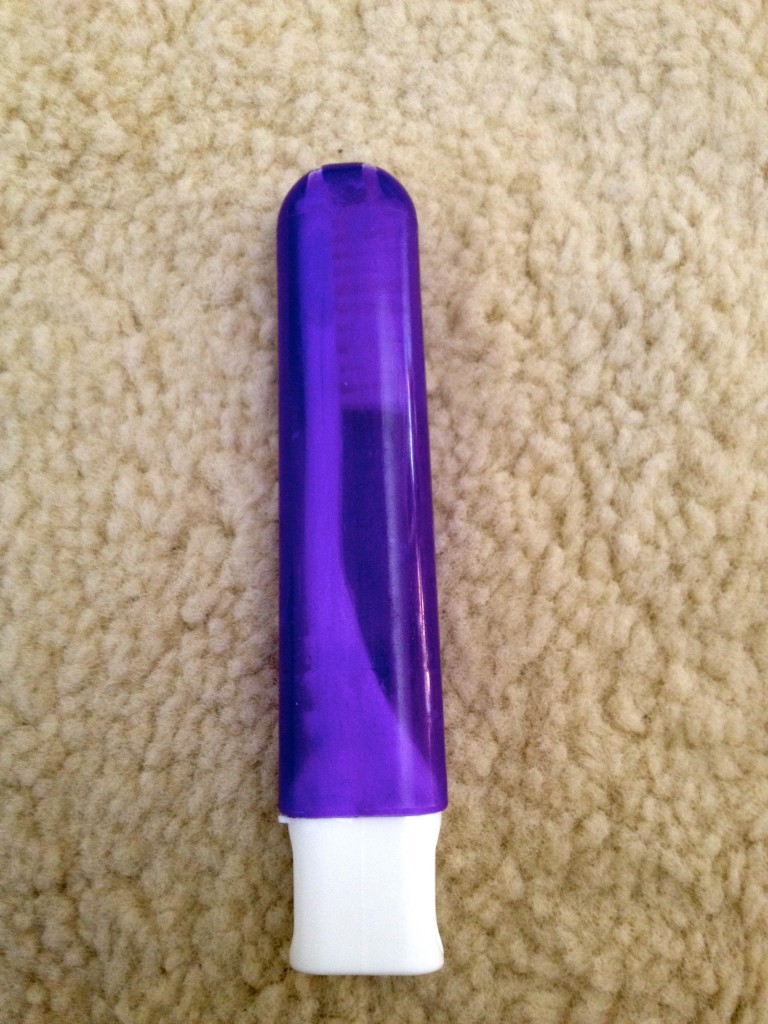 Mini Pain Relievers
For some reason, I always need an Advil when I travel when I have forgotten to pack one. To solve this lapse in memory, I always have a mini-bottle of pain relievers in my permanent toiletry bag so that I am never without basic medicine. My medicine cabinet at home doesn't always make my travel checklist so buying smaller mini bottles of pills help with my forgetfulness.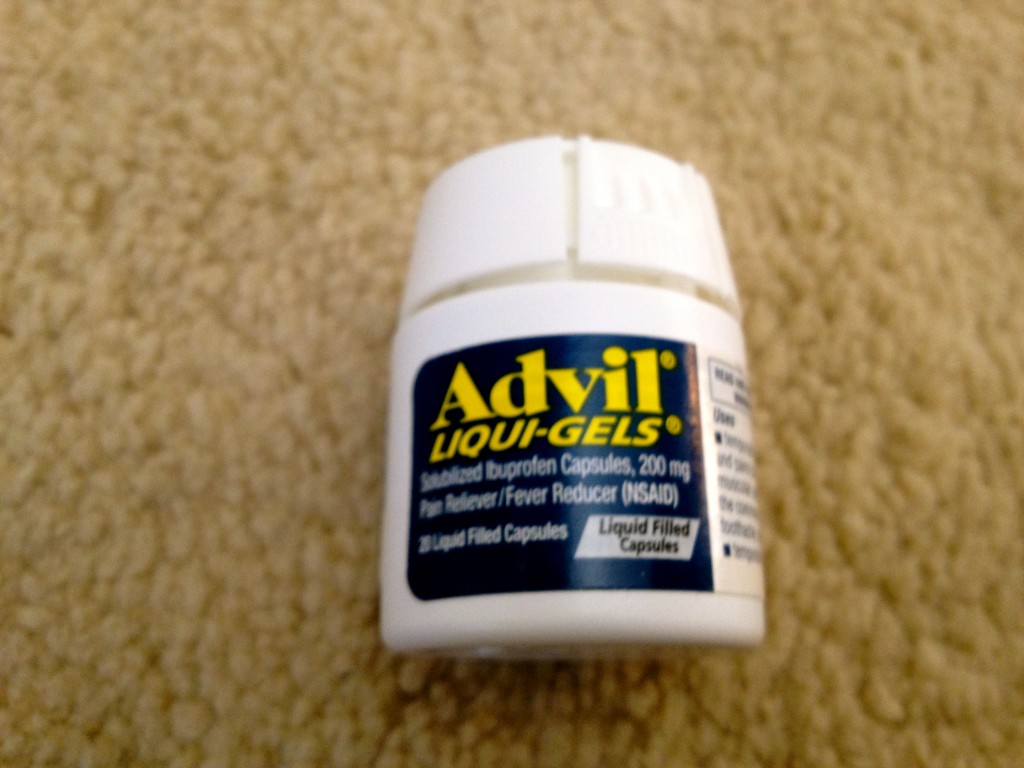 Travel Hairbrush
My hair is long, fine and tangles easily. You wouldn't think fine hair would be an issue, but I have a lot of it. I had always packed my large hairbrush for I have never found travel sized hairbrushes that didn't pullout my hair every time I tried to brush. However this mini hairbrush gets the job done. Combing my hair doesn't turn into a sob-fest and I still save the room in my bag. I can throw this hairbrush virtually anywhere in my bag and I know I am covered when those airplane seat tangles make me look like the bird lady in Mary Poppins.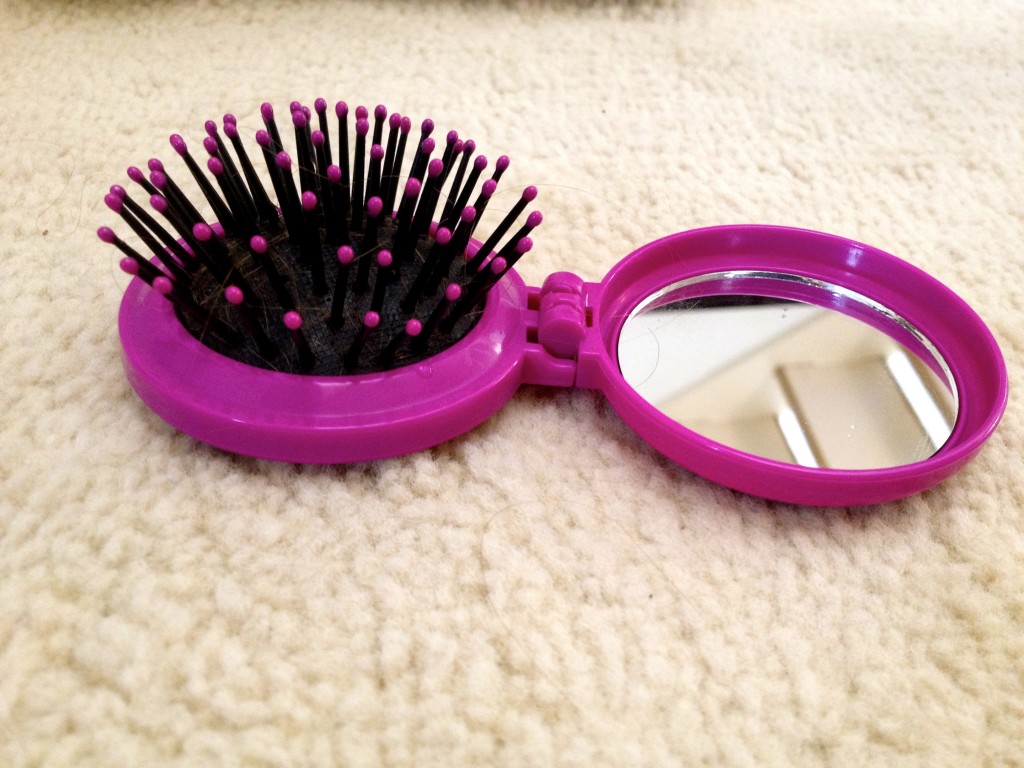 Slipper Socks
On long haul flights or car trips, I would scramble to find some socks to put on my feet when it turned cold. The problem with big, bulky socks is that they look like socks. When you slip off your shoes on a flight, you become that person with stinky socks and feet. Instead I now travel with these slipper socks from Old Navy. They look very similar to flats, but provide that warmth and comfort you need on plane rides. They also have grippers on the bottom so that I am not slipping and sliding around the airplane on less than cleanly surfaces.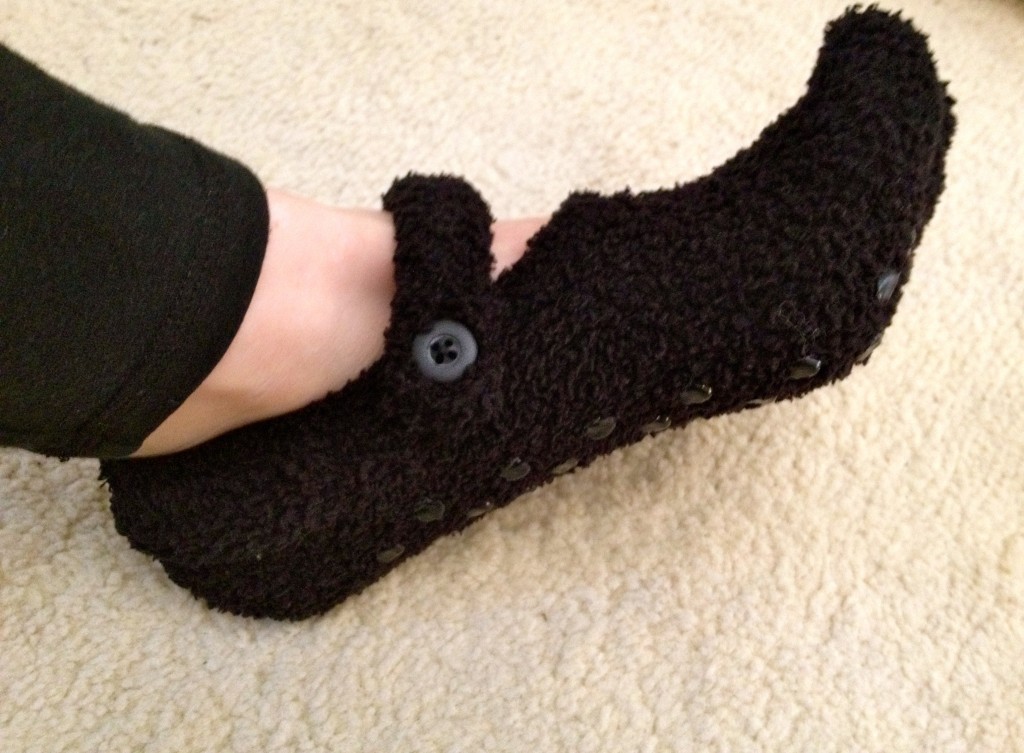 Small Loofah
There is nothing worst than packing up a large loofah when you travel. It doesn't dry quickly or even ring out quickly. Also it is a drag when you get home and have to unpack more toiletries and items you will need to shower with after 24 hours of travel. I keep this small loofah permanently in my go-to toiletry bag. It is small enough that I can ring it out on a towel when I travel and it is dry. Also I never have to worry about trying to suds up that bar of soap with a creepy hotel towel.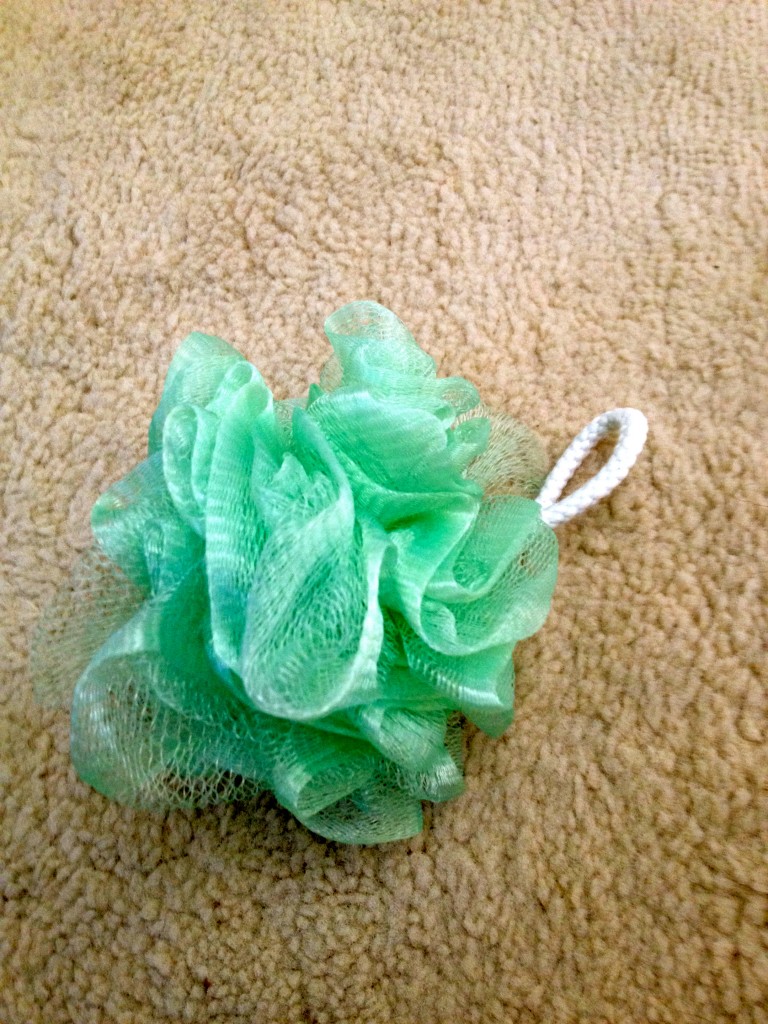 Solid perfume
Nothing can make you feel cleaner while traveling than a nice spray of perfume (or cologne for men). I have long tangled with this mess. I have split bottles of travel-sized perfume and broken glass. I have filled up travel spray bottles and wound up smelling like a grandma. To solve the problem and still come out smelling like roses, I pack a solid perfume. This one from Crabtree & Evelyn eliminates any of the mess of a regular glass bottle or perfume or the bulky body splash bottle.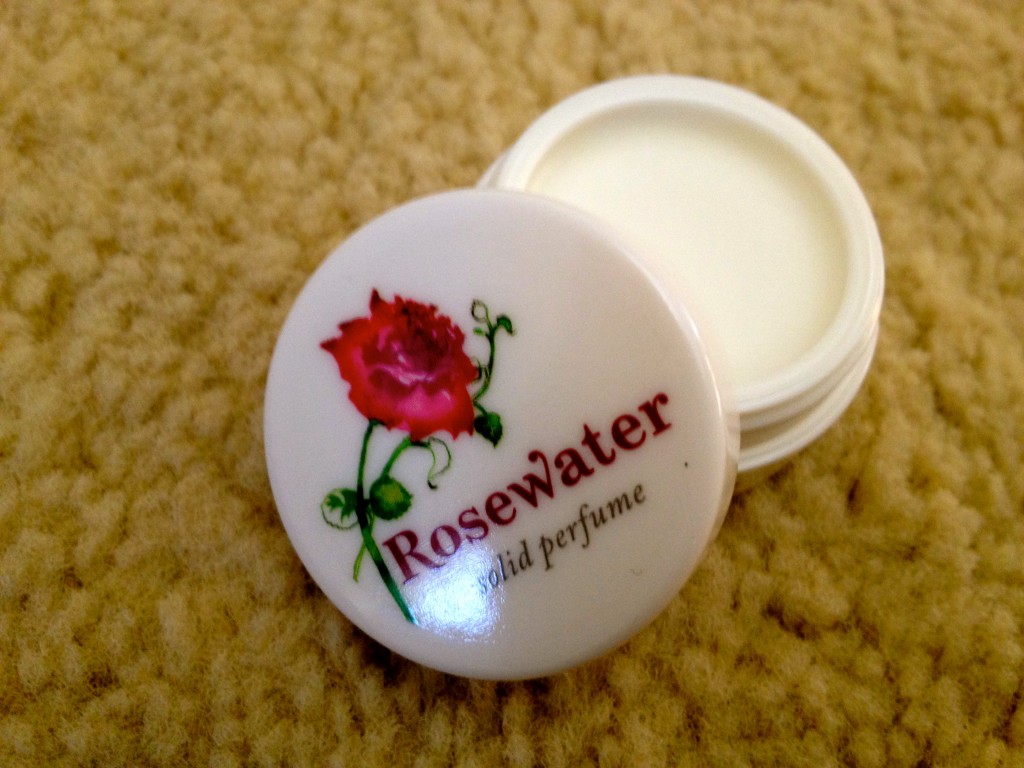 What's in your permanent travel toiletry bag? I can always use more tips on how to make the toiletry packing process easier. If anyone has solved the travel shampoo and conditioner dilemma, please teach me your ways.