It was to be a three-hour tour to the remote island of Folegandros from Naxos. If I learned anything from my early years of watching Gilligan's Island, I knew all along that this wouldn't be the case. As the seas grew rougher and my ferry seemingly went airborne with a few waves, I realized that the romanticized side to the Greek ferry experience was lost at sea. 
Unaware of our future at sea that day, we sat in the port terminal at Naxos hours earlier. Nothing more than a few beams of concrete protected us from the whipping wind. Poseidon saw our future at sea and it wasn't pretty. Before I left Greece, I had very little knowledge of just how the Greek ferry system would work. As we would be jumping from island to island, this would be our main mode of transport. Guidebooks encouraged arriving to the islands by sea, that it was the most dramatic and essential part of the Greek island experience. And while I don't question the essentialness of traveling by ferry to the Greek islands, I do wish I knew a thing or two about the experience before I set sail.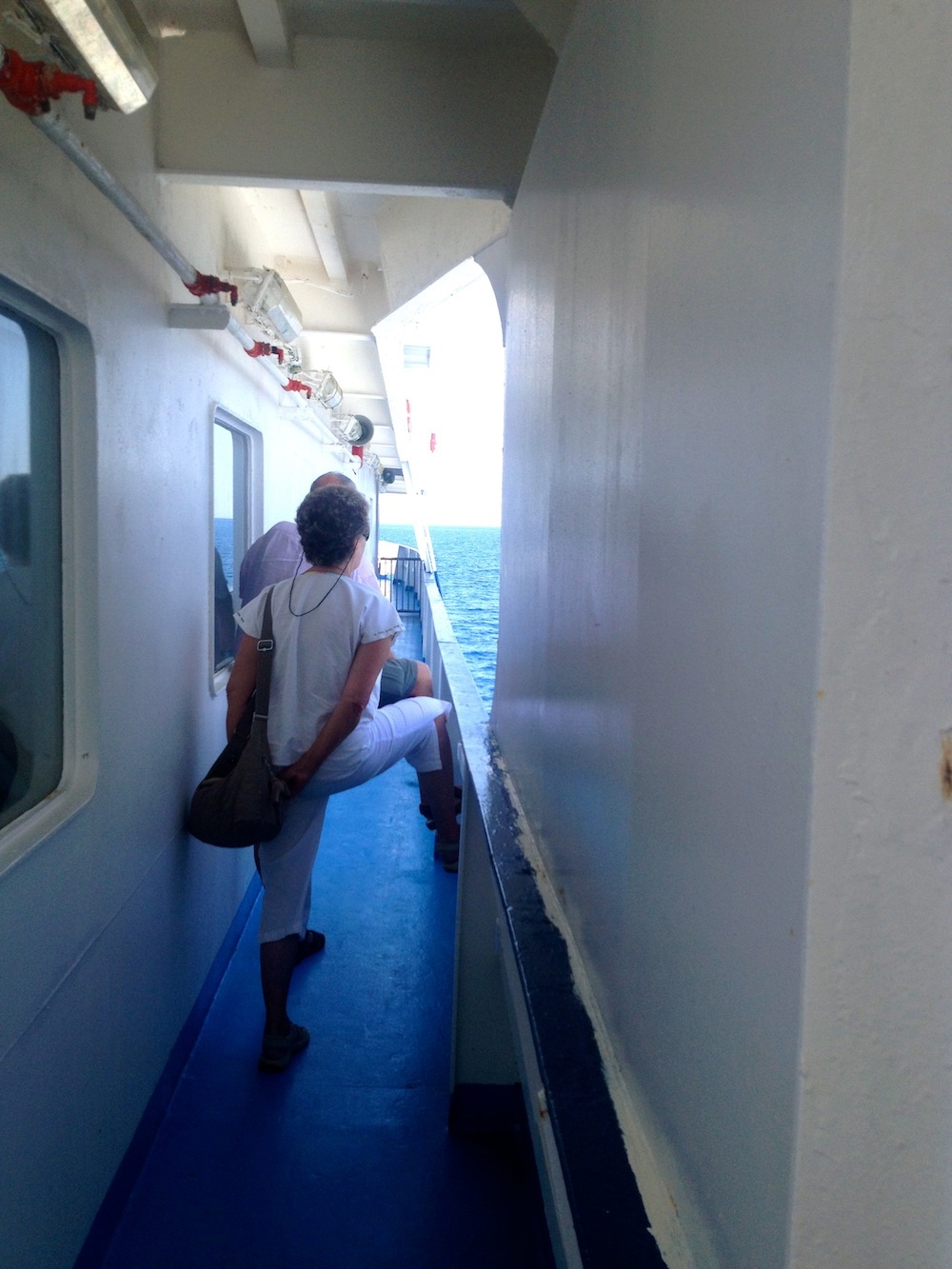 Know Your Boat
Not all Greek ferries are created equally. Some are high-speed and much more expensive. Some are smaller catamarans. Others are large, slow chugging vessels. To make the system more complicated, there are a number of different companies servicing the Greek islands. Before I left for Greece, I wish that I researched my boats a little more carefully. A high-speed catamaran ride from Naxos to the island of Folegandros that was set for three hours ended up taking closer to five. As the seas were very rough that day, being on such a little boat didn't help matters. At one point on the journey, it seemed as though we had left the waters and were flying in the air. This boat was also glass encased, creating a coffin feel for the many seasick on board.
If I could pass on any advice to those looking to go by ferry in Greece, know your boat. If you find a route you want to take, research the boat for that route. The larger, high-speed vessels were the most calm, but to save some cash the slow big boats also did the trick.
Come Prepared For Seasickness
While I avoided seasickness on the Greek ferries, my husband and those around me were not so lucky. Rough seas are common and sailing from island to island is not always that Greek island dream. Even if you don't think you will get seasick, you should have some Dramamine on you just in case. I avoided getting seasick mostly by looking at the horizon and also not thinking about it. It seems the more you worry about getting seasick, the more likely you are to turn green on board. Those extended trips due to rough seas will be unbearable without a little seasickness preparation.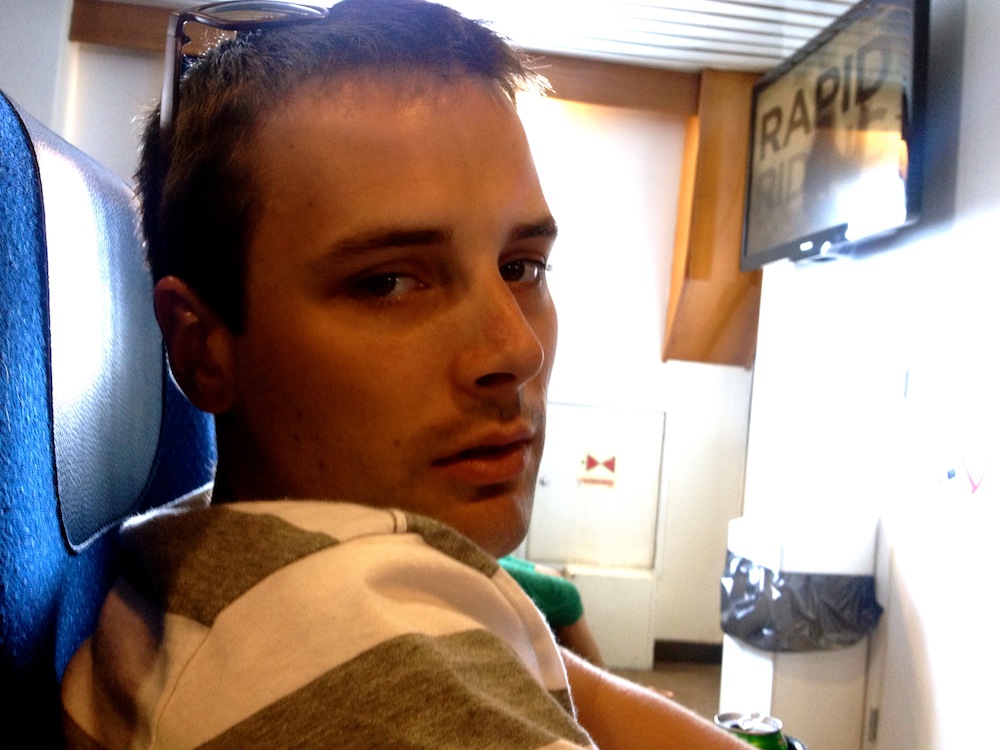 Boats Are Seldom On Time So Check Before You Leave For Port
Of the four ferries that I took while in the Greek islands, none of those were on time. Some were delayed by only 15 minutes, while others were hours late. If you have ever spent time in a Greek island port, you know that there is very little to them. Usually exposed to the elements, they are not like airport gates. Waiting in these spaces is excruciating if the wind is howling and Greece has turn up the heat. Before I departed for each port, I wish I knew that you should check to see if your ferry is actually on time. It doesn't hurt to check with port police and/or travel agencies near the port to see if your boat is on time. This would have saved me hours waiting in grimy ports for boats that just aren't coming.
Leave Your Luggage, At Your Own Risk
Traveling with two rolling suitcases, we were surprised that the general system on these ferries was to leave your bag downstairs under a sign denoting your destination. While I didn't have my bag stolen or damaged, it was somewhat unsettling to just leave your bag with the masses. At each stop, someone could easily grab your bag and have a field day with your vacation wardrobe. I would advise keeping all of your valuables in a smaller bag you can bring upstairs on the ferry just for some peace of mind. Again, while nothing happened to me, those signs above the suitcases saying, "leave your bag at your own risk" weren't the most comforting.
Get On and Get Off Quickly Because No One Is Waiting For You
As the ferries in Greece are almost always late, it seemed like they needed to make up time at each port stop. As a result, if you aren't waiting with the masses for the ferry door to lower on to land, you could get left on board. If the seas are rough or you have been on board for countless hours, this can be a traveler's worst nightmare. Usually when I spotted land and it was around my time for disembarking, I would begin getting ready to head downstairs to avoid the impending stampede off of the boat.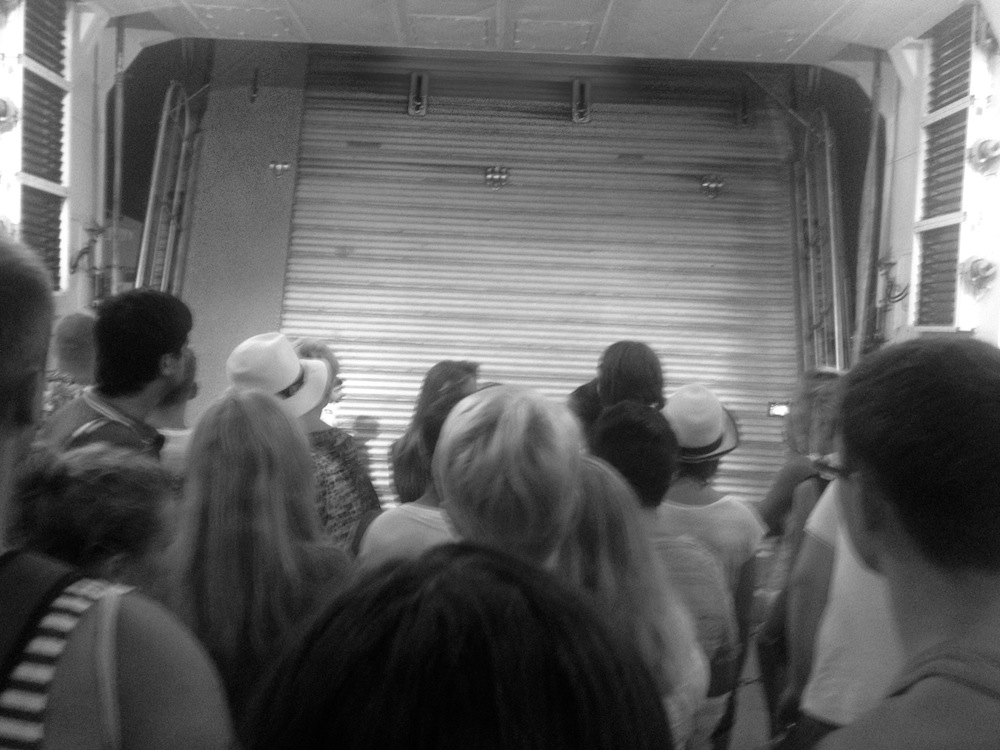 Have you traveled the Greek islands by ferry? What do you wish someone told you about the experience before you left?