The sixth smallest country in the world is often forgotten. Its capital of Vaduz doesn't lend that grand capital city touch. It is small like most aspects to the country only 25 kilometers in length and 6 kilometers in width. The main landmark in town doesn't allow visitors because I don't think the monarch would approve of tourists traipsing through for morning coffee.
Passing through on my recent trip to Switzerland, a light drizzle hits the windshield. Carefully in between the mist and fog is the Vaduz Castle.  The Castle dates back to the 13th century. It is still the residence of the Princely Family, Liechtenstein's monarch. Surrounded by broccoli-looking forestry, the Vaduz Castle lies up high on a hill. A few yellow lights note breakfast is stirring. As rain hits my camera, I capture the Vaduz Castle seemingly stuck in medieval times and share a bit of kingly coffee even if we are worlds apart.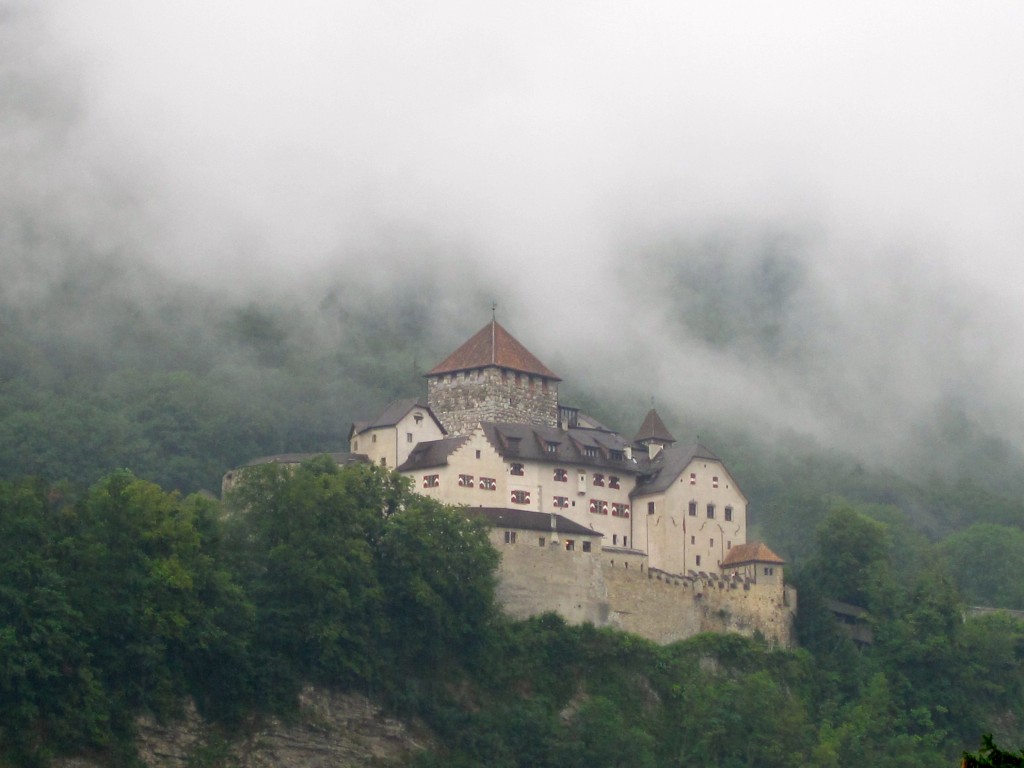 Would you like to have your photo featured here? Email me at suzy [at] suzyguese [dot] com.