A giant book bearing the title Italy sits on my coffee table. Truth always be told, I never really looked at the book until the other day. I had flipped through it when I received the Modern Language Award at my college, appropriately deemed "The Dante Award". Two women, Costanza and Maria Grazia, my Italian professors who inspired much of my love for Italy, gave the book to me as a gift for winning the award.
After spending three months in Italy this summer, a country I have spent years living in, I was somewhat sick of Italy. Reading other travel blogs and articles almost convinced me I needed to step outside my Italian comfort zone and head off to Asia, Australia, South America and even my own backyard in the USA. Florence became routine and I wanted a change.
Just days before heading home, I spent some time in Rome. I fell back in love with Italy and realized I just needed to shake up my Italian cities. I have already gone through those feelings of being a travel cheater, the type that keeps going back to the same place. I guess I am still battling those feelings.
Italian Studies became my life in college. While I was also a Communication major, Italian Studies was my other half, the classes I would look forward to each day. I was Italy obsessed and everyone knew it. Everything about the country fascinated me, the language, the people, the food, the scenery and the history. I know Italy is not a "hardcore" destination to some. It is quite Western in the opinions of most, but for me, much of the country is heavily ignored.
Being a travel writer today, I guess I feel this pressure to cover other destinations outside my expertise. Will anyone stick around here if I just cover Italy and Western Europe? I'm not a RTW writer. I'm not planning on strapping on a backpack and working in a bar for a few months all over the globe. That is a great option to travel for many, but not for me. Since I graduated college, I set out to be a writer. I haven't had some job I hated and needed a "career break" as they call it. I just began doing what I am doing from the start. With that said, I feel very lonely, quite out of the loop with the rest of the travel world. I guess I'm not as adventurous. I'm not leaving it all behind to travel.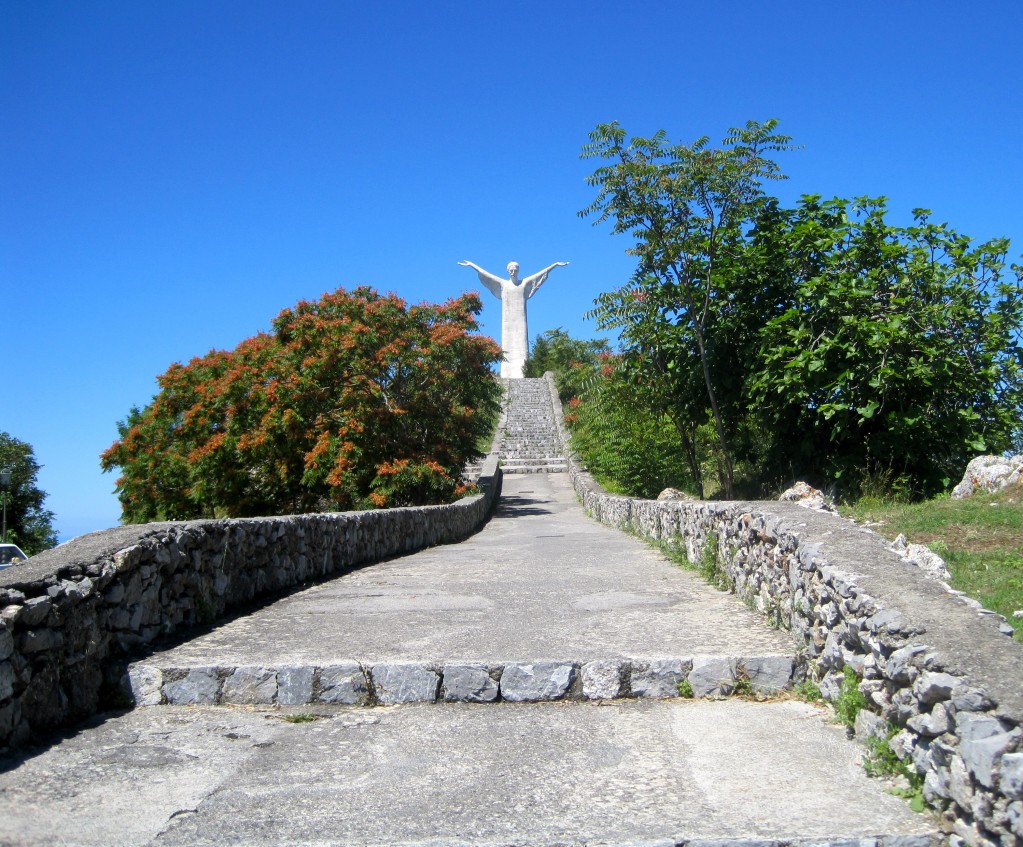 Perhaps there are other writers or even readers out there that love a destination but feel pressured to covered them all. Don't get me wrong. I would love to see the world, but when did seeing the world become just stopping here and there and not really living that world for a while? In the end, it seems travel interests are fleeting. You may love one destination, but as travelers we try to go where we haven't been before. I wouldn't mind challenging that notion, the idea that even if you have been somewhere, you haven't seen it all.
I face a few options in the New Year with my travels. The world really is my oyster. I can go somewhere outside of Italy and Europe. I can head to places I had never dreamed. Or, I could go back to Italy or Ireland or Germany, places I feel a strong connection to and spend as much time as I can. When I sit down to recreate a moment I had in Italy or Western Europe for that matter, the words flow easily and are thus more powerful to me and hopefully to you. Perhaps my redheaded temperament is calling me to not cover the globe but bits and pieces at a time.
Do you feel pressured as a travel writer to cover the globe? As a reader, do you feel you shouldn't go back to the same place?