I knew I would like Trieste from the minute the city tried to knock me over. I'm not a subtle person. I have always preferred my destinations to speak up to me bluntly, just as I would do in any situation. This northern Italian city is known for the bora, Italian for the strong, cold and dry northeast wind dizzying the Adriatic. These northern winds tend to plague the Adriatic in winter and this winter day was no different. Speeds have been known to get up to over 150 kilometers per hour. As I wait to cross the road to Piazza Unitá d'Italia, I hang on tight like a father in the passenger seat with his teen behind the wheel, fearful of falling into oncoming traffic. Trieste is far from restrained.
I manage to survive crossing the road to the center of Trieste. To get to know this blunt city, you must uncover its core, the very heart of its character. That heart beats in Piazza Unitá d'Italia. The main square is made up of imperial buildings on three of its sides, with the fourth side appropriately Trieste's meeting with the sea. It is after all a vital part of the city's heart. Trieste's town hall features several Italian flags whipping in the wind. I know I'm not in Slovenia any more. The colors of green, white and red can't help but spur an excitement in this Italian fiend.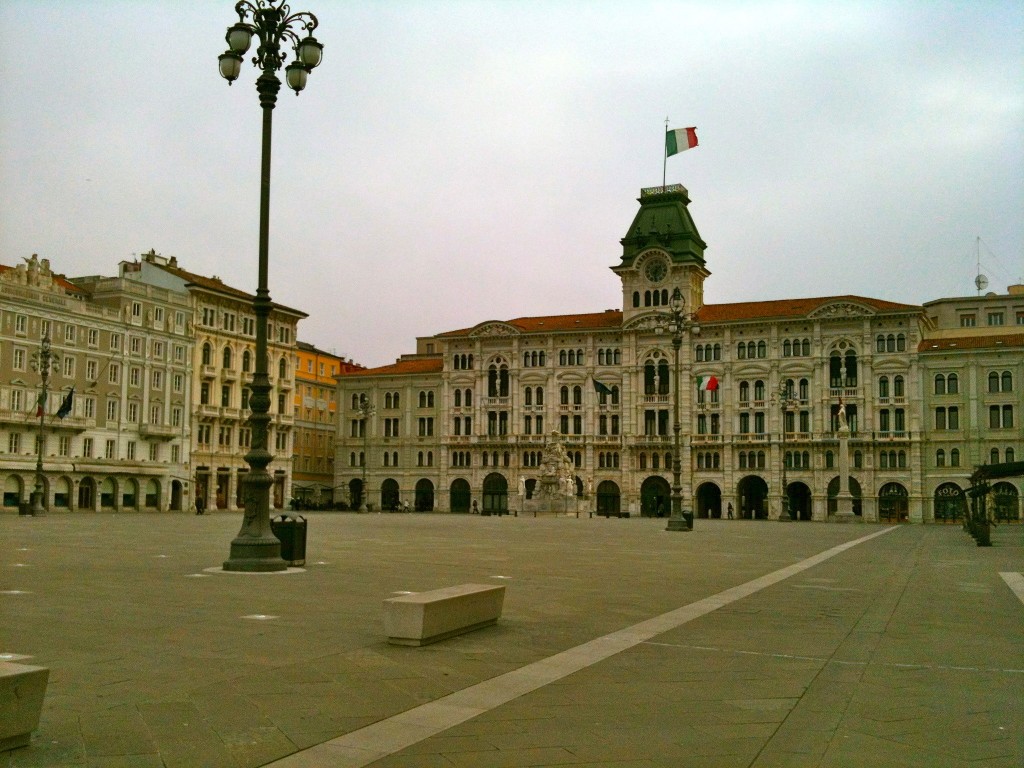 A thriving port since Roman days, Trieste was given a neoclassical makeover by Maria Theresa of the Hapsburgs. The city has changed hands so many times, it can be difficult to keep score. At the end of the World War I, Trieste would become a piece of Italy. However the end of World War II would bring the occupation of Allied forces and Yugoslavia. It wasn't given completely back to Italy until 1954. I'm thankful it was given back to Italy, a country I get cravings for when I travel.
If you can stand Trieste's winds long enough to wander, you will notice a wealth of cafes. Those who holed up in corners penning works like A Portrait of the Artist as a Young Man and Dubliners made Café culture in this northern Italian city famous. James Joyce, Sigmund Freud and 20th century novelist Italo Svevo spent time in Trieste, just to name a few. When you have such a strong café culture, you obviously need a strong beverage. It is no wonder Illy coffee hails from Trieste, the very spot where founder Francesco Illy began mastering espresso in 1933.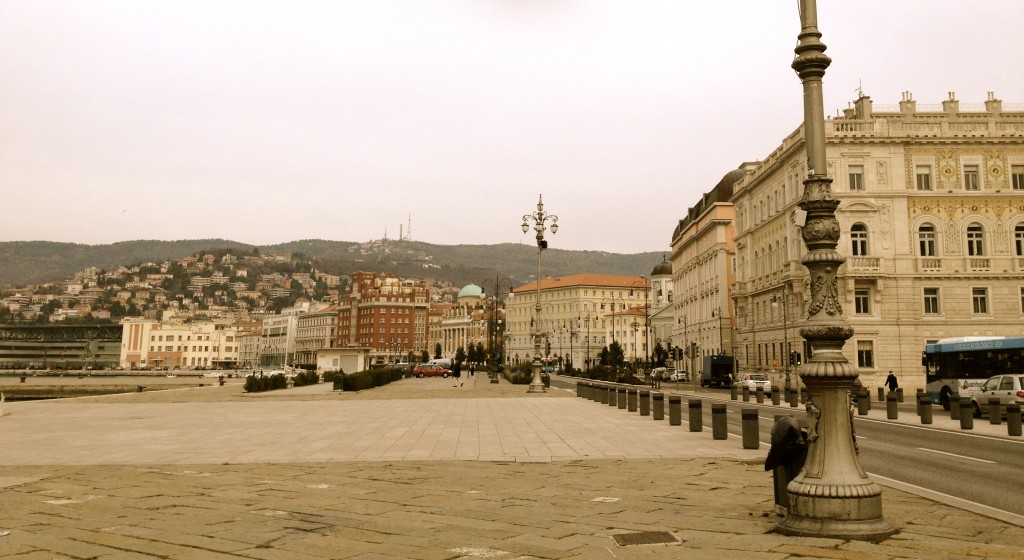 On this bitingly cold winter day, I pop into the only open restaurant I can find. I came to Trieste for a purpose after all, to have pizza. When you are driving down from Slovenia to Croatia and you notice Trieste just sitting there in the middle of your journey, you can't resist the urge to go for lunch, just because you can. In Trieste, I realized my cravings for Italy rock me to the core of my being, perhaps in part due to the bora. I hope to return again to Trieste. It is a city I knew only briefly and time I knew would not be enough.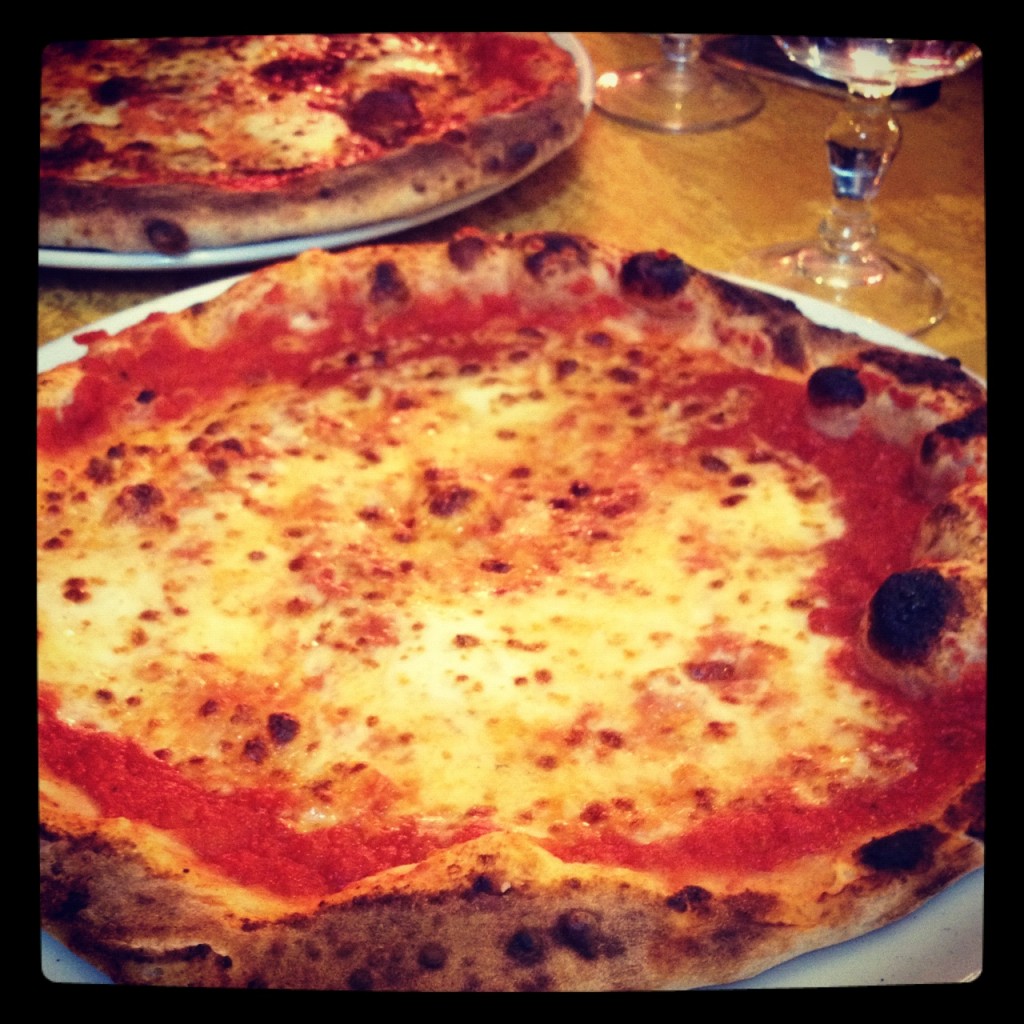 Have you been to Trieste?