Exactly one year ago on June 8th, I boarded a flight to Rome, Italy. This June 8th, I will board a flight to Rome. No, I am not some weirdly superstitious person that can only fly to Rome on June 8th. It all happened by coincidence, except this time, I hope and know, my mindset, goals, and experiences will be the antithesis of before.
I often refrain from getting too personal on this site. I do not think everyone wants to know what I ate for breakfast or what my middle name is. If you do, drop me an email. I would be happy to shell out the dirty details on what falls in my cereal bowl. I guess today I am going a little personal as I see it as a story of importance to travelers in search of direction.
Last June, I landed in Rome, mistakenly missed my train, boarded another train 30 minutes and 50 euros later, and arrived in Florence. While I am hoping to not repeat my Italian train mishap, much of that story begins as my trip will in less than two weeks. I had agreed to be an au pair to a 14-year-old girl in a minuscule town outside of Bologna. I would live in Italy rent free, teaching English a few hours a day. It sounded easy enough, while at the same time allowing me to live in Italy for the summer. I decided to stay a few days in my former home of Florence before heading to my "job". Florence was familiar. Florence was comforting.
Almost like baby stepping into living in a household peppered with unknowns and doing something I wasn't 100% sold, I finally took the leap and checked in to prison. I arrived to a hallway as my room. There were no doors for privacy and it functioned as a passageway to two rooms. Yes, that is the definition of a hallway. The lukewarm welcome from the family only made everything worse, as each day they went about their business as though I never arrived. The boonies of Italy surrounded me. So many romanticize about the idea of living in the Italian countryside. While there are beautiful parts to Italy, this was not one of them. I was stuck in the middle of nowhere, without privacy, without anything to do, without any sort of communication with the outside world, and with the sinking feeling I was incredibly lost.
I have always known what I wanted. Sure, I floundered a bit in kindergarten when I wanted to be a bus driver, but I always sought to travel and share my experiences to a larger audience. I took the au pair job mainly to be in Italy, a country I adored since my first visit. I can pinpoint the moment I fell in love with Italy at the Trevi Fountain in Rome. How cliché, I know, but it is a cliché for a reason. As I lapped up gelato, the glow of the fountain water at night and chatter of Italian couples around, hit me like a zap of lightning from the Neptune sculpture perched behind me. I love this, I thought. I threw a coin in the fountain and returned four times in college, studying abroad in various cities around the boot. When it came time to graduate, I knew what I wanted, to go to Italy. The au pair set-up seemed ideal towards my goals, but I was forgetting one small problem. I cannot teach. I can only do.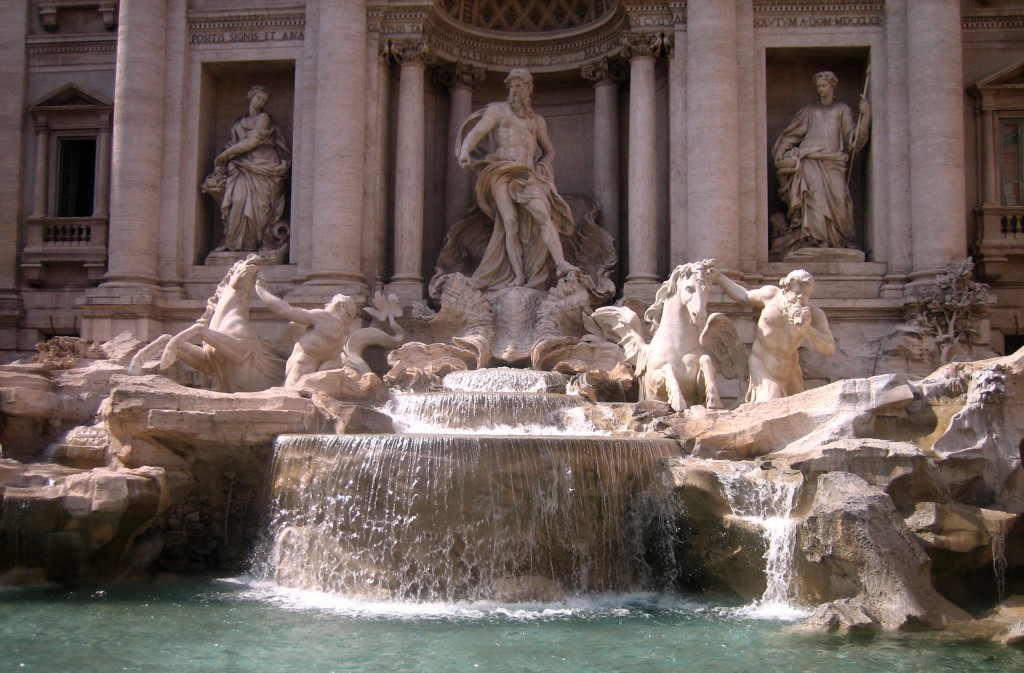 I have the patience of a 3 year old. I had no passion to teach English, but I wanted to be in Italy. I can only advise others to never sign up for something just as a way to travel. Go into traveling 100% passion filled. If you don't, like me, I suspect you will flounder. After a few days and a handful of sleepless nights, I left that half villa in Italy. Call me crazy, but it wasn't Italy to me. I couldn't just bite my tongue and stick it out. I wouldn't allow my mistake in forgetting passion to cause me to turn sour on the country I loved so deeply.
My epiphany moment came as I arrived on the doorstep of my former host parents' residence in Florence, literally homeless and without a plan. Explaining to them the situation and what happened felt like talking to my own parents. They were supportive, understanding, and incredibly giving. They offered me my old room and a glass of cold tea, encouraging me to write under their roof. As I sat on the verge of tears, I realized this was meant to be. Why couldn't I just start traveling and writing? And so I did.
This June 8, 2010, I will board a flight to Rome, traveling at 100% reading on my passion meter. Frankly, it would not be fair of me to cheat travel, going at 50% without packing that passion and purpose. Forgive me travel and Italy. I will never put you two in that position again.
Have you chosen some way without full passion and quickly changed direction? Have you ever fallen into some negative situation just so you could travel or live in a foreign land?