When you go into battle, you must leave no patch of person uncovered, except the eyes. The window to the soul is not afraid of a little cold. I begin with the thickest of socks. Next comes the jacket, one I purchased in Slovenia, more like wrapping oneself in a down comforter. I add the one pair of gloves I brought, gloves that would become my second layer of hands. Next, I adorn the one hat I packed, a red wool beret I got in France. It was the easiest hat to pack and a hat I didn't think I would be wearing every day for two weeks. I then add a silver scarf, probably more decorative than warm. You can only make out my eyes once the hood goes up on my down comforter. I'm ready to step outside in Eastern Europe.
From the minute I touched down in Munich, one of the worst cold snaps in history took hold of much of Europe and Eastern Europe. The freezing temperatures wouldn't rest literally until the moment my plane took off back to the United States. Most of the places I visited, you would be a fool to wander outside for more than 5 minutes. Traveling became more tiresome. An attraction would sound appealing until the cold came into the equation. I am no baby. I can handle the cold, but not this cold, temperatures below zero for highs and in the teens if I was lucky. That sort of cold starts to wear on you as the days go on.
Travelers can plan and plan all they want, but the weather is never something you can count on. Weeks leading up to my trip, forecasts predicted mid thirties and forties for all of my destinations. I can handle mid thirties. In the end, I had to get on with my trip, even if the weather was less than ideal. If you find yourself in the midst of the coldest of fronts or the hottest of waves, here is how I dealt with the weather.
Pick Up and Go Somewhere Else
I reached southeastern Hungary on my way to Romania. I woke up ready for a 5-hour drive over the Carpathian Mountains, only to see reports that most of Romania's national roads had been shut down. I had already read driving in Romania was difficult without the weather. As I watched stories of people having to be airlifted out of isolated villages, I decided I didn't want to make the CNN homepage. So I packed up and headed for green pastures, Vienna.
When the weather becomes so unbearable, there is no reason to stick it out. I had to eat two hotel nights in Romania, but frankly it was worth it. I could have taken the risk, but in my mind, that would have been pure stupidity. Sure, it was disappointing, but you aren't going to have a great time battling through 10 feet of snow and possibly getting stranded. Know when it is time to pack up and move somewhere else.
Be Flexible and Refundable
One thing I learned from my battles with the weather in Eastern Europe last month, travel planning in the off-season should be flexible. Because I had each and every night planned out, when I was forced to be flexible, it ended up costing me several hotel cancellations. Next time, I will only book my first few nights and have a general plan of where I will go after. I won't book two weeks in that manner again for you never know about the weather.
However in that light, I learned just how important "refundable" rates are. You might pay a few dollars more for these prices, but if you are traveling, it can be a nice saving grace. At first I thought I had to keep up these reservations because they were non-refundable, but my mental state and safety were not worth the price. Even if you are the type that has to have a plan, at least make sure your accommodations, tours, etc. are refundable.
Utilize Subways for Touring and Stop in Cafes Like It's Your Job

Part of the reason I headed to Vienna was how easy it is to get around without wandering in the cold. The Underground in Vienna was right next to my hotel, making it easy to pop up into a portion of the city and pop back down to head to another. I could see the city without dealing with the cold. To make the trip more bearable, I also stopped in any corner cafe I saw, warming up with a hot beverage and people watching.
I think you get the best feel for a city when you wander its streets. I couldn't wander many cities and towns for it was just too cold. With bad weather comes biting the bullet. Get a metro map and figure out your plan of action in the cozy corner of a cafe while sipping on a cappuccino.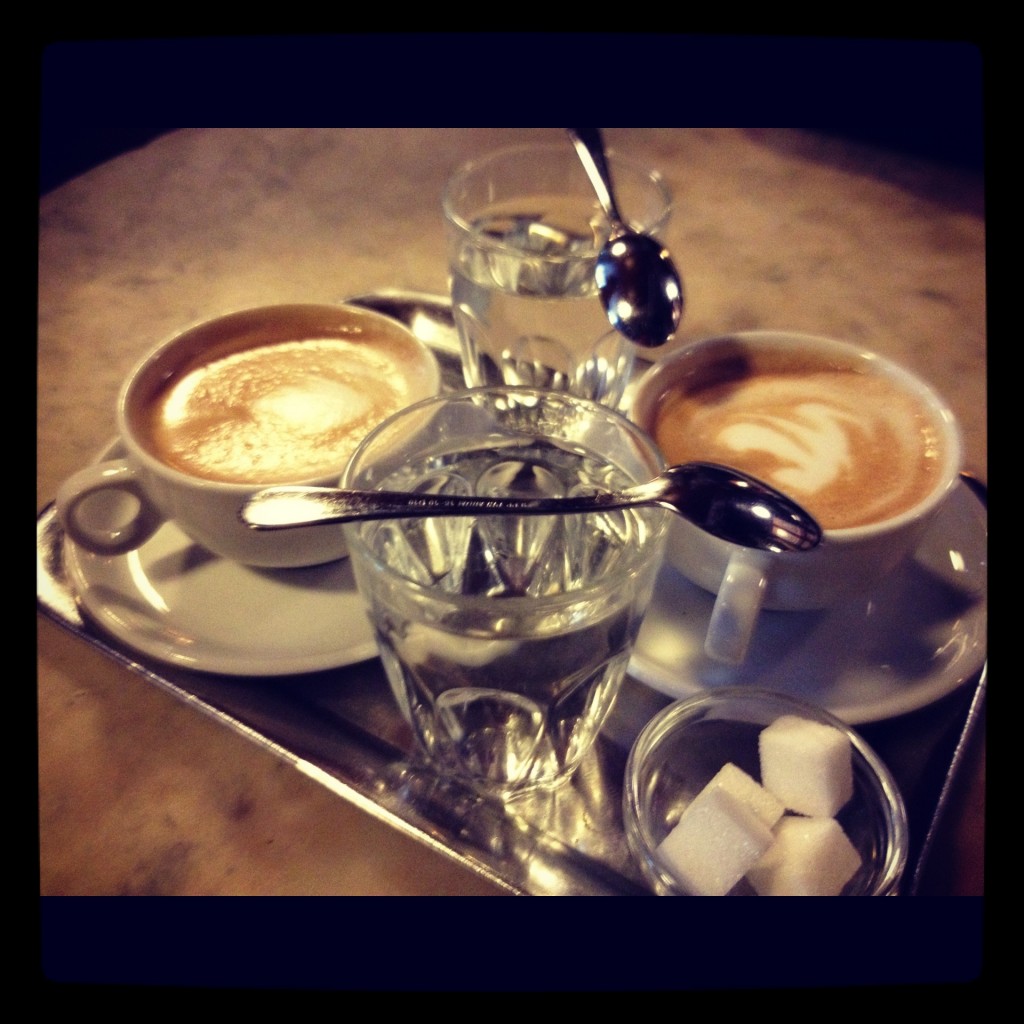 Pack More Accessories
Any picture I see of myself from my two-week trip in Europe, I look like I never changed. I promise I did. I only packed one hat, one pair of gloves and one scarf. If I could do it all over again, I would have packed several hats, several scarves and several pairs of gloves. Also, if I could do it all over again, I would have packed neutral colored accessories to go with everything. A red hat only goes with so much.
I always tend to ignore accessories when I pack, but for cold weather, they can be all the difference in being warm or being miserable. Accessories also have a way of changing up your outfit in the cold so you don't look like a hobo who hasn't showered in weeks.
How do you deal with the weather when you travel?