The sound of a baseball meeting a catcher's glove signifies everything about spring for me. I get chills to hear it for the first time, especially after a long winter. Shadows are cast over a bullpen plate as a game takes place just steps away. Hordes of fans like myself watch the pitcher-catcher duo practice their duet, almost like animals at a zoo. Their exchange barely seems human in the way in which the pitcher moves and the catcher receives.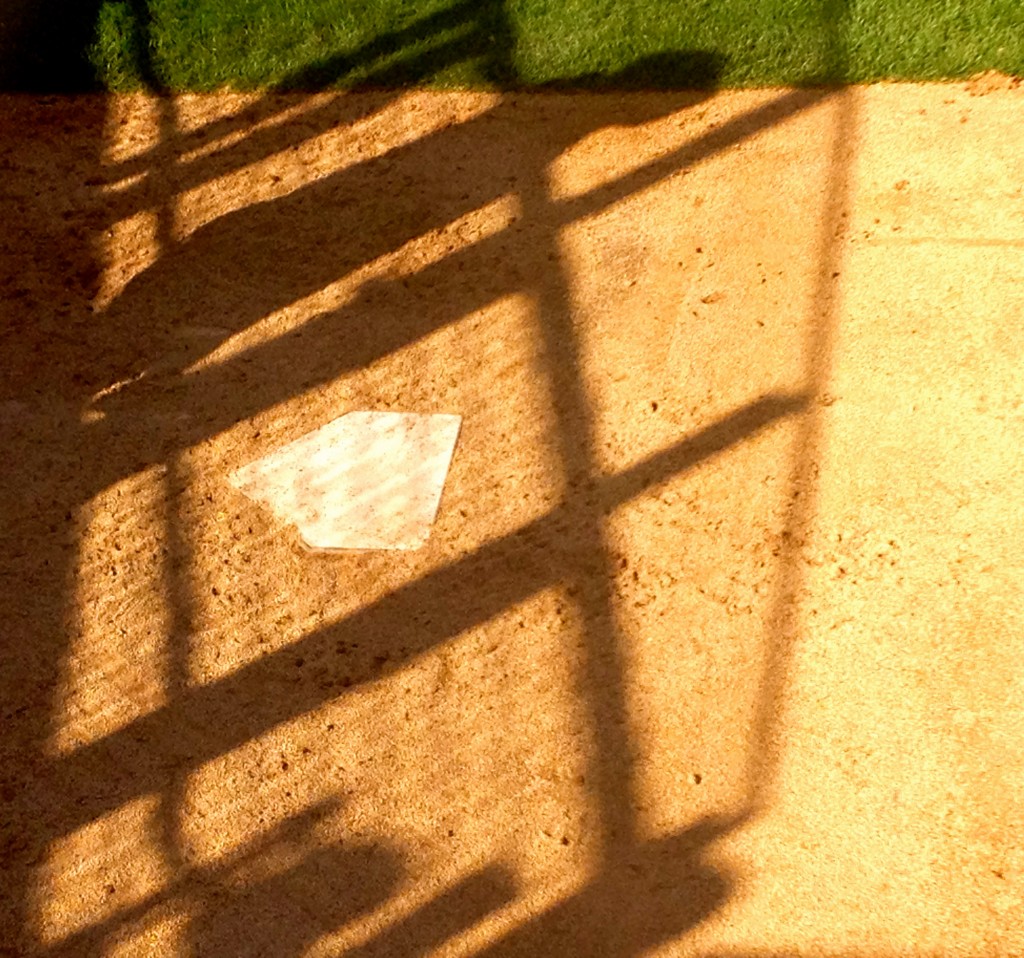 If you find yourself traveling throughout the United States from April to October, most likely you will find a baseball game taking place. It is America's pastime, or so they say. I have to agree. It is a game of second chances, miracles, mistakes, missed opportunities, injuries and health. One swing of the bat, one pitch can alter everything.
When baseball season ends, I experience a strange depression. Suddenly there is all this time now. No more games. No more soap operas each night. No more hope that this year would be the year. I long for spring when my home team of the Colorado Rockies begin spring training. This past weekend, I made my way down to Scottsdale, Arizona to see just what spring training was all about. Fifteen teams play down in the Valley of the Sun, known as the Cactus League. The other 15 teams practice in Florida, as part of the Grapefruit League. The whole point of spring training yet again sums up baseball and the American dream. Players you have never heard of vie for a spot in the regular season rotation. If they prove themselves, they have achieved the dream.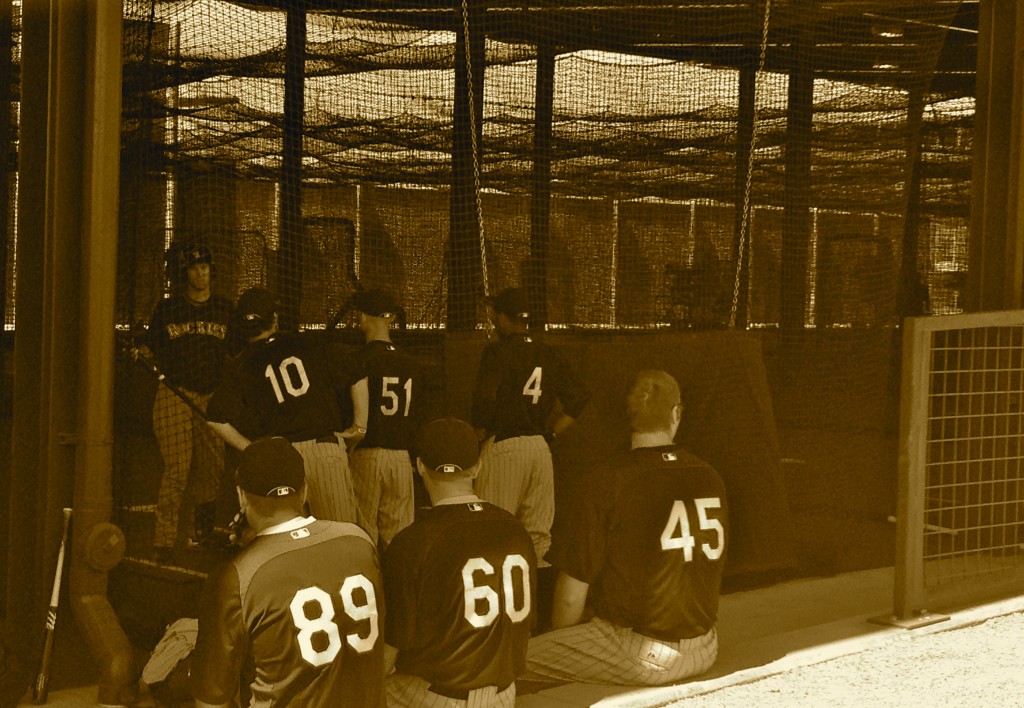 And for some, it's just a game. I don't know them because for me it is the greatest aspect to spring. If you aren't convinced a trip down to spring training is a necessary travel move, here are a few reasons why it should be. If you are convinced and have yet to attend, here are a few tips for your road to the big leagues.
The Ballparks
I attended a game at Salt River Fields at Talking Stick in Scottsdale. Uniquely positioned on the Salt River Pima-Maricopa Indian community, the fields are home to the spring training of the Colorado Rockies and the Arizona Diamondbacks. It is considered the biggest spring training baseball facility in the country, complete with 12 practice fields. While state of the art and brand new, the ballparks for spring training present just one reason to travel for the games. You can get up close and personal with players, seeing games in more humble settings than the major league parks. And it is humbling to see the biggest players, paid millions to play, occupy almost high school and college sized ballparks. Humility runs deep in baseball.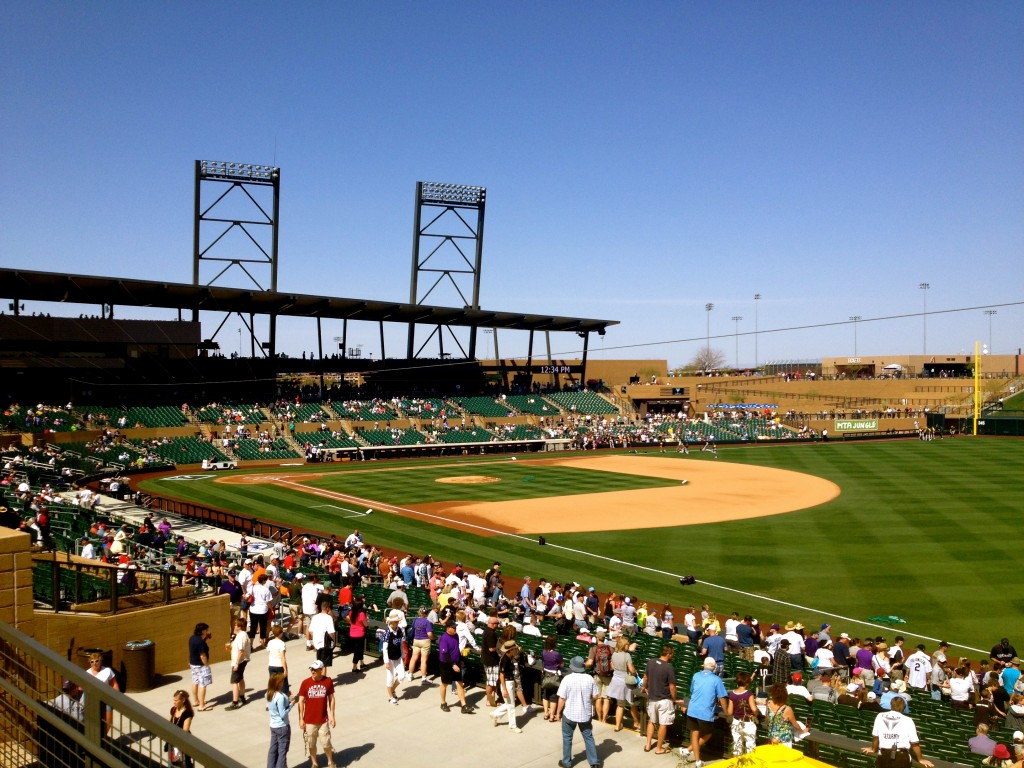 The Tickets
At Salt River Fields at Talking Stick, you can purchase a seat on the lawn for under $10. Other seats are more like $20 to $30 dollars. Anyone who has been to a baseball game throughout the regular season knows it can be expensive if you want to actually see the game. Spring training is a nice option for those who want to take the whole family to see a game and truly see the game in the process. Just as anything is possible in baseball, it is possible for anyone on a budget to go to a spring training game.
The Player Motivation
I admire shortstop Troy Tulowitzki crush baseball after baseball in batting practice. I hear someone tell him after he is finished and ready to play, "Good luck today." Does this man really need it? The makeup of some of the best players in the game is one to be admired. Known affectionately as Tulo, I watch as all of the Oakland A's players get off of their benches in the dugout to come see Tulo up to bat. He is so in shape that he makes many of those on the field look bad, myself included. For Tulo, baseball is a job. He aims to be the best at what he does. Those who attend spring training get to see what players practiced discipline in the off-season. It is motivating to say the least in any area of life. The work ethic of some players mirrors the American fashion of hope. You can achieve what you want so long as you work hard for it.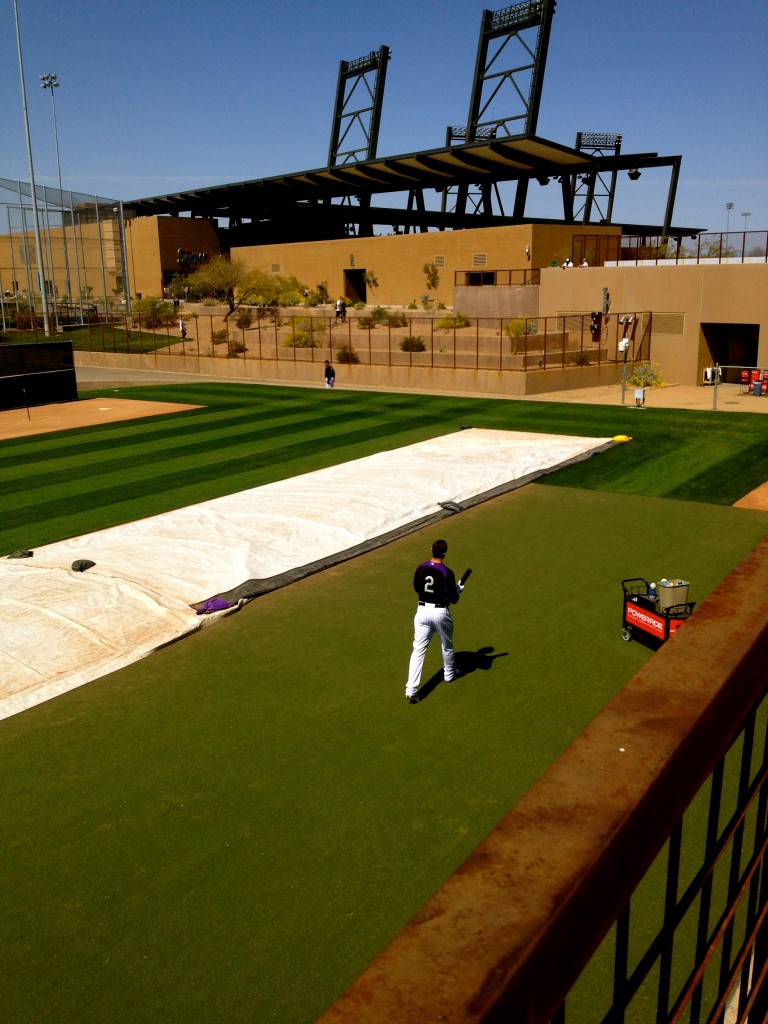 The Miracles
I watch as pitcher Juan Nicasio takes the mound. If the name doesn't ring a bell to you, he was hit by a line drive last year while on the mound, fracturing his C1 vertebrae. He could have died on the field or faced being paralyzed for the rest of his life. His recovery has been nothing short of a miracle as he contends for a spot in the 2012 rotation. I watch him pitch in spring training, dialing back to the moment I saw it all unfold on TV last year. There are so many miracles taking place in baseball that it is enough to lend hope to us all. And they say it's just a game.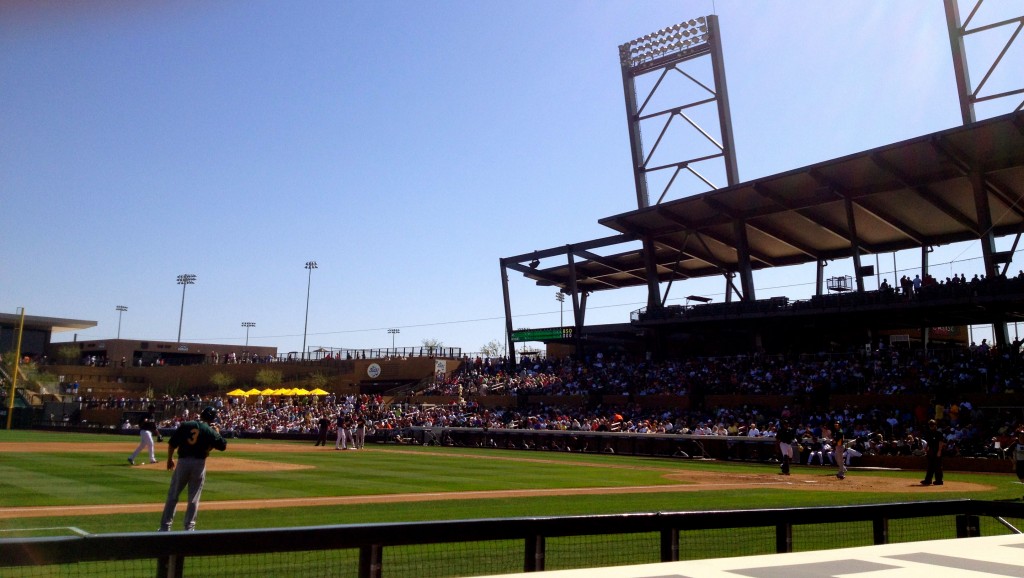 Have you been to baseball's spring training?