When I was 18, I sat in the Atlanta Airport, waiting to board a flight to Milan. I was bound for a study abroad month in Sorrento. As I sat with a bundle of nerves and excitement over my first travels abroad alone, an elderly Italian woman mirrored my emotions. She appeared nervous about the impending flight, confused over the announcements in English that she clearly did not understand. Yet, she seemed excited, thrilled about the prospect of returning to a land that speaks her language in more ways than one. She innocently offered me some sort of Italian candy. I know we are told at a young age to never take candy from strangers outside of Halloween, but I couldn't resist. It was a moment where we bonded over our common emotions about travel. If this sweet Italian woman was feeding me poison, at least I would die traveling.
In that brief instant at the gate, we broke candy and sat in that moment. Travel was just across the jetway. Recently I have been drawn back to this moment at 18 years old. That was my life at that moment, solely focused on travel and where it was going to lead me. Little did I know, that this trip would spur others to Italy that would eventually take me to the life I face beginning now. With my wedding just over four months away, life has detoured the ways of my traveling soul. The details of getting married can be all consuming, leaving me searching for save the dates and wedding cake vendors instead of flights and hotels. Living has clouded the importance that I place on travel in my life, career and existence. 
I am not the only one that feels this way. I receive emails frequently asking how to make travel work with money, with a career or with a fixed home. Frankly it isn't easy to juggle life and travel, especially when a major event in one's life is just four months away. Life can always get in the way of travel, whether it be a job that ties us down, kids that keep us in a routine or a lack for funds. I am stuck in limbo until the wedding details subside and I can focus on travel again. In an effort to gain some clarity, to take travel off of the hold button, here's how my traveling soul plans on surviving those four months when life is in the way.
It's the little trips
When major life events are road-blocking travels, you have to focus in on the little trips. In just over a month, I plan on exploring Chicago, a city I strangely have never been to, unless you count layovers at O'Hare. Sure, this isn't a round-the-world adventure but I hope the little traveling stint will bring me back to a clearer traveling mind. If you have a free weekend in the midst of major life events and on goings, take a little trip. It might be small and inconsequential to other travelers, but it will recharge the traveling agenda and give a small sense of clarity. It has been a long time since I didn't travel for a set purpose. I know that I was starting to lose that wander that only wanderlust can lend. To deal with the problem, I am taking a trip that doesn't make sense in all of the wedding details, but one I know will recharge these travel batteries. I plan on throwing in a few of these little trips each month until August.
Spend time planning the big trip every day
If travel is nowhere near the horizon for you, the mind can grow clouded with the details of life. I know this to be true, but I am gaining some clearness by focusing on my dream trip, even if it is over four months away. For the month of September, I will explore the Greek Islands and revisit Sicily. It seems a long way off when you never think about it. If you have a big trip months away or just the dream of one in the distant future, plan it. Set aside time each and every day to leave life behind and research travel instead. This will keep the traveling soul as balanced as it can be in life limbo.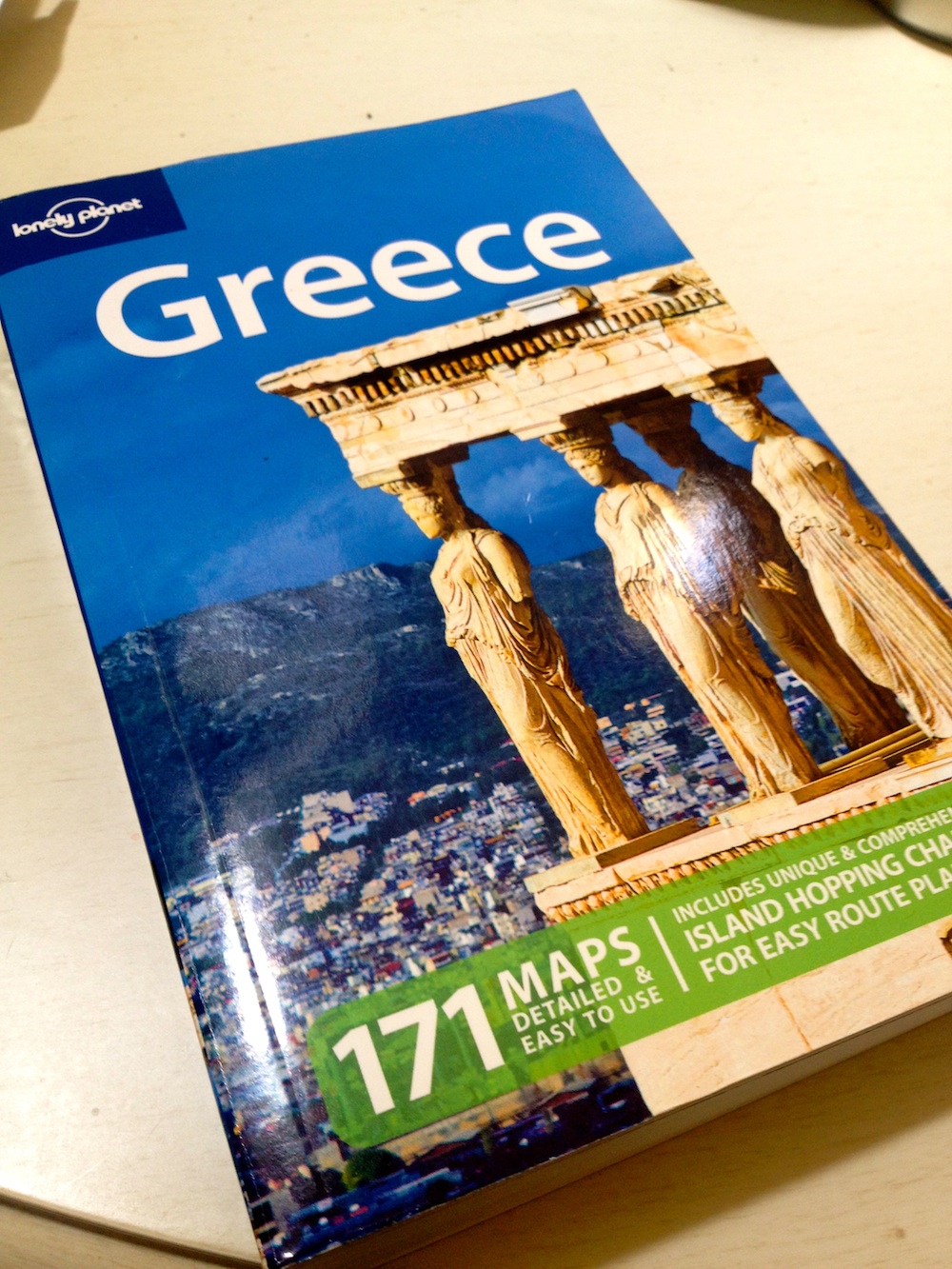 Relive what travel once felt like
Some people wait a lifetime to begin traveling. They wait until their kids have grown old and the funds are finally there. I am merely waiting four months until I will be back at full travel speed. I know that once I touch down in Greece, I will be back in that travel rhythm so much so that I might ache for those comforts of my own bed at home or a more routine day. The grass is always greener when it comes to traveling and not traveling. I keep that thought in my mind in order to get through these days and months not focused on travel. If you are in a travel drought, only you can change it. You won't make changes if you don't relive what travel once felt like. Emotions are always what spur travel. Life gets in the way that you forget that exchange with the Italian woman over nerves and excitement. In the meantime, I will relive those moments until I am in the midst of them yet again. 
How do you deal with those time periods when travel is not a priority in your life?