Nathan and Sofia of As We Travel present their first book on round the world travel for the pre-traveler, Pre-Travel Guide–Your Step By Step Guide To Prepare For RTW Travel. Their site is definitely one I turn to and read frequently. If you want to get a sense for their writing and tone, I recommend their Exploring a Sleeping City piece. I was lucky enough to receive a copy for review. While I received this copy for free, this review is completely genuine (as if you had to wonder).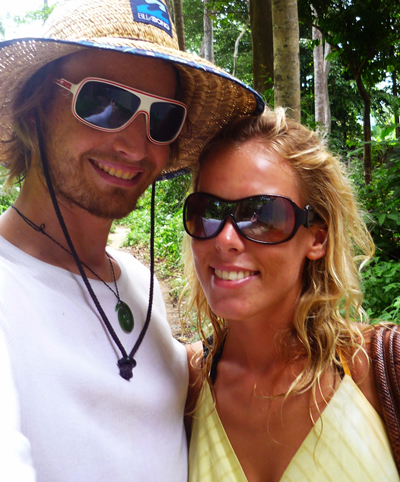 The couple take new travelers through the entire process of preparing for your round the world trip. All of these lessons come from their experience of traveling around the world. The 103 page book fills with tips, ideas and advice while at the same time stresses the importance of knowing why you are traveling in the first place.
The book breaks into five parts. Part 1 takes the reader through the planning and saving aspects to travel. I found their practice routes and costs to be particularly helpful. According to the geographic areas they traveled through, the duo break down the costs for food, accommodations and transport. If you want to see what your costs may look like in certain parts of the world, this is a good guide that clearly took quite a bit of research on their part.
Part 2 dives into the actual packing process along with gear purchasing. If you can pack pretty bare bones, their lists are certainly that. Part 3 explores the different ways you can travel, by plane, bus, train, boat and ferry. The two present some good tips of snagging cheaper flights or understanding the right time to buy. Part 4 looks at safety, scams, money and health and part 5 examines the mental side to travel preparation. "Don't stay if you want to leave, don't leave if you want to stay" really hit me as some of the best advice in this section as I have been in this position.
The book is geared toward a certain type of traveler, more so the backpacker. I find myself not really a backpacker, but also one at the same time. The accommodations section doesn't mention hotels or bed and breakfasts to give you a clue of the audience. Overall, I think their advice transcends a specific audience as there is a wealth of information on long-term travel I found useful. I do think, and obviously this is goal, the book hones in on newer travelers. If you are just getting out of college and ready to backpack through Europe and have never been outside the country, I think this book would be right up your alley.
As I read their tips and advice, many points I found somewhat obvious and redundant. However, if you are new to the whole round the world trip or new to travel in general, this is a good place to start, providing the step by step that makes the process a little less daunting. I did learn new tips I didn't know before. Perhaps I am out of the loop, but Nathan and Sofia educated me about hostel discount cards and wwoofing. Yes, wwoofing.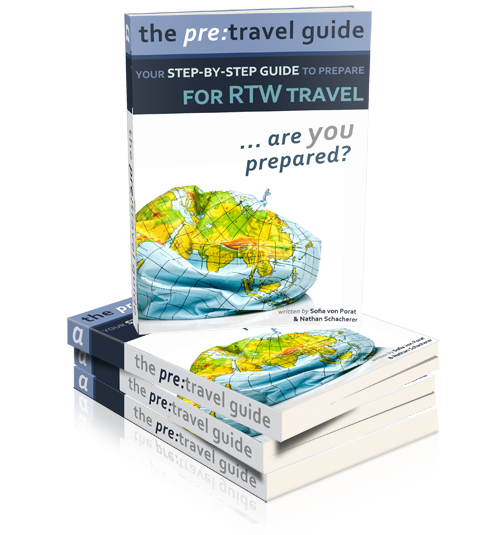 In the end, I would recommend As We Travel's book to new travelers looking to learn loads from two that have been through it all. Pre-Travel prices at $9.95.