When I first used packing cubes, my motives were for one reason and one reason only. I wanted to bring more without taking up the extra space. I would load up packing cubes until they seemed more like packing bowling balls, heavy and cumbersome. At times I worried they would burst open due to the overloading. As these cubes ended up being more of a hindrance, I wrote off packing cubes, concluding they were actually space hoarders and that simple and careful placement of items in a bag could allow you to bring more instead.
As I prepare to spend three months in Europe this summer, I am packing cube reformed. By reevaluating their purpose and with the help of proper execution, packing cubes can save a great deal of space and keep you organized in the process. However, not every trip is designed for packing cubes. To cube or not to cube? Here's how I determine if packing cubes are needed.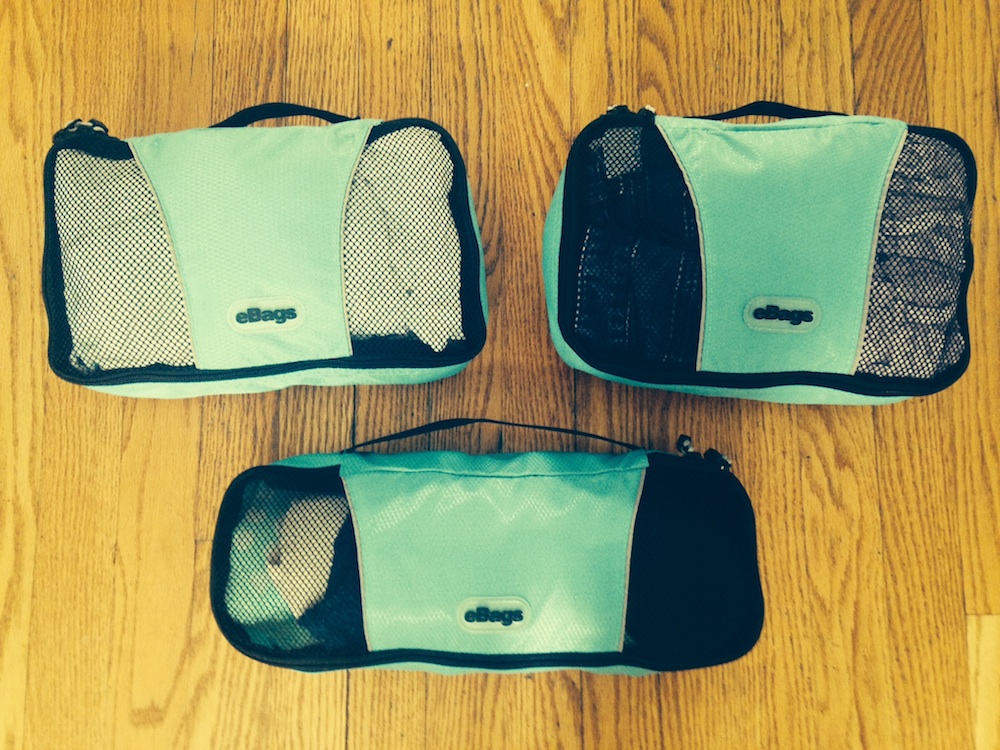 Staying Put or Making Multiple Stops?
If you are staying in one place on your travels, packing cubes aren't necessarily essential. In my case, I will be packing up and moving every few days or weeks. To avoid the unpacking and repacking every time I open my bag in a new locale, packing cubes will help keep me organized and pack up a lot quicker. When you need to be organized due to all of your stopping and starting on the road, packing cubes are essential. Usually my bag looks like a volcanic eruption if I am packing up every few days without packing cubes. My hope is that after three months, the inside of my bag will look as it did when I packed it the first time.
Quick Weekend Getaway or Lengthy Adventure?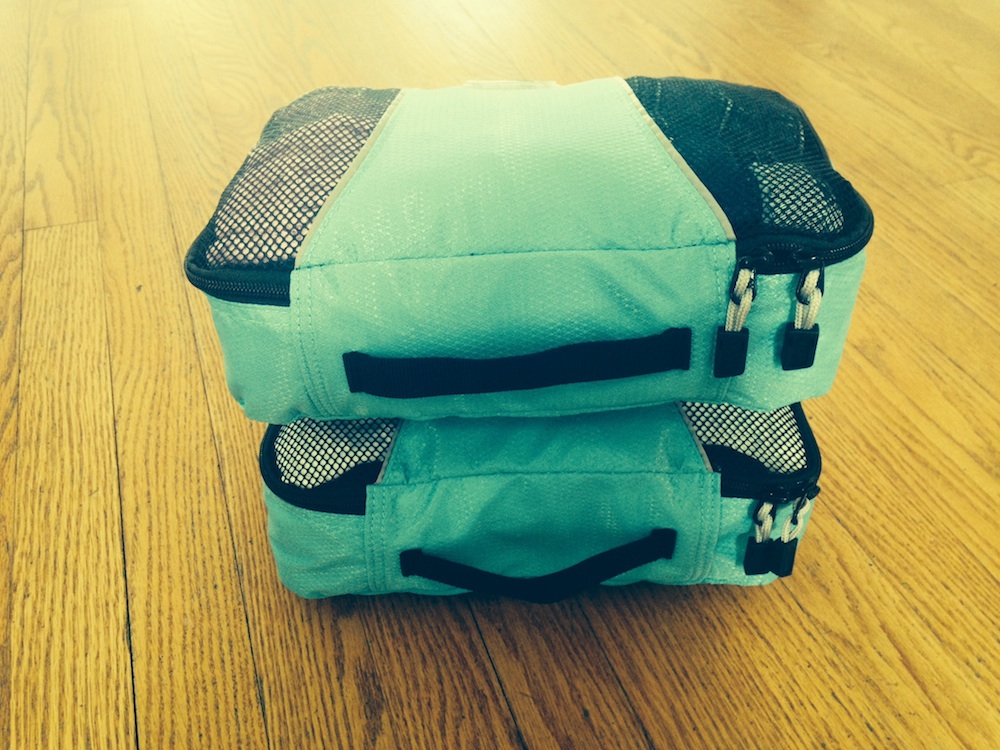 When I travel for quick weekends away, seldom do I need packing cubes. I resolve that I shouldn't be packing that much to need set spaces to store everything. However, for my 80 plus days in Europe, I know that packing cubes will be essential. Long trips call for better organization and also more clothing. I have a cube assigned for each item of clothing such as shirts, dresses, underwear and bottoms. Due to the length of my trip, if I didn't have organized spaces for each item, my bag would be a disaster.
Packing Minimalist or Over-packer?
I am frequently guilty of over-packing. While I have gotten better over the years, going from packing four suitcases to study abroad in Italy to one suitcase for the same amount of time now, I am frequently packing more than I need or should bring. Packing cubes are certainly not intended for overloading. If they are, they won't save you space in the long run. Those who can pack like minimalists, packing cubes are easy to use. For an over-packer, packing cubes might force you to remove half of what you intended to pack. While I was naive in the beginning to think a packing cube could help me bring more, they can't be overloaded to work effectively.
Other Tips and Tricks on Packing Cubes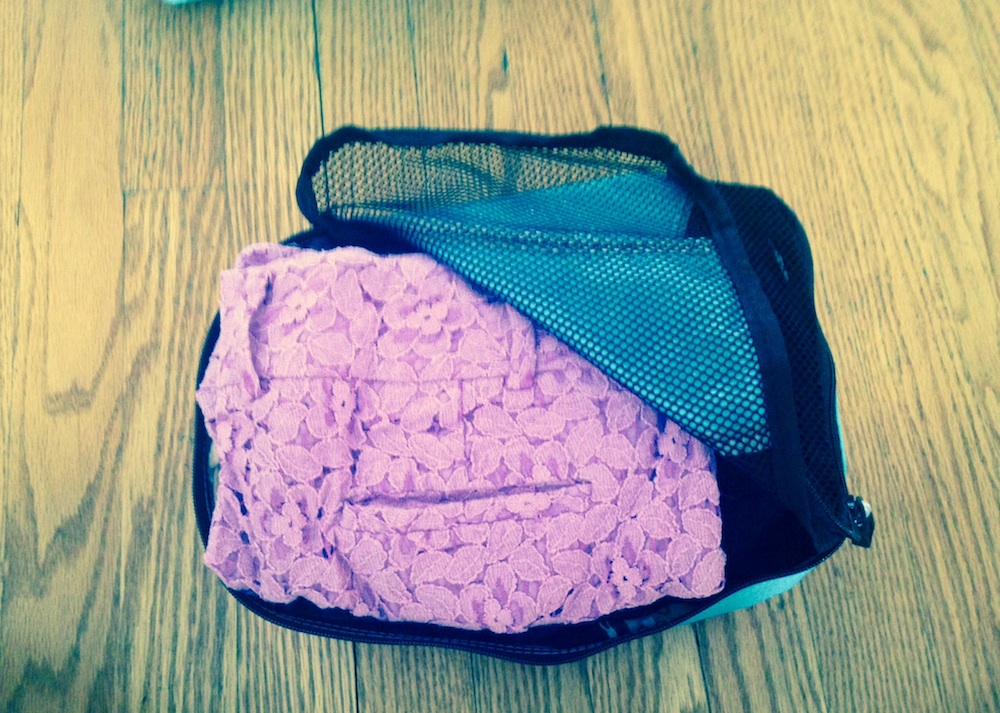 Once I determined that my upcoming trip to Europe called for packing cubes, I did discover a few other areas to consider when using these suitcase organizers. First and foremost, I had a hard time justifying the price on some packing cube brands. They are just somewhat flimsy looking containers. Why should they cost $30 a cube? In the end, I ordered two sets of packing cubes, lending me 6 cubes for my trip for about $40. So far, these cheaper cubes look just like the more expensive options.
I also found the bigger the cube, the less useful it becomes. I am sticking to smaller cubes so that they will fit into my bag in little empty and awkward pockets of space. Before you purchase packing cubes, be sure to get out the tape measure and actually see what sizes you are ordering. Sometimes a cube described as medium in size is actually longer than the width of your suitcase.
Do you use packing cubes when you travel? What scenarios do you find they work best for and in what situations should you leave them at home?