Before I left for Ireland, I knew there would be benefits to traveling solo. These benefits I likened to a new-found independence, ease in social situations and confidence. While I didn't assume these positives would come out of solo travel, they were aspects to traveling I suspected I would gain.
In the end, I did find a new sense of confidence. I also discovered just how much more independent I could be. Talking with strangers became much easier for me after a month of solo travel. However, there were a few surprises in the solo travel department. Perhaps you have traveled solo and found these benefits, ones you never expected to find.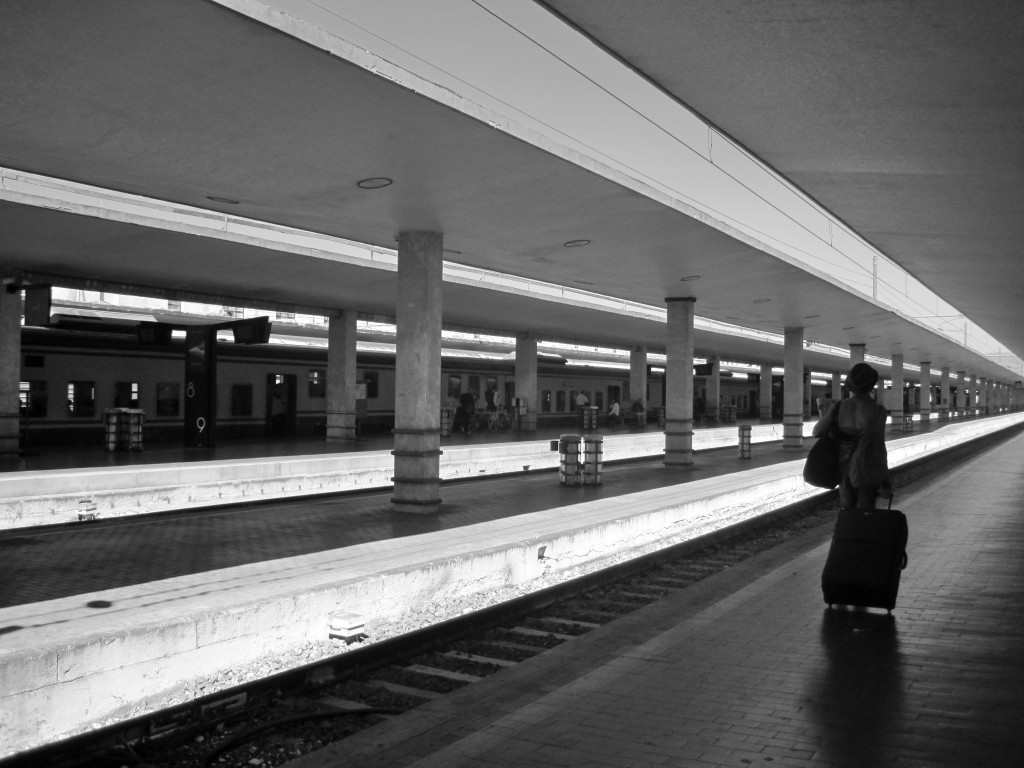 Odd One Person-Spots on Tours
On almost every tour, there is that odd one-person ticket that never gets filled. In Ireland, I encountered this numerous times at museum visits and site showings. I arrived at Newgrange, a prehistoric tomb, expecting to wait hours as my guidebook had cautioned. A group in front of me of three people received their bad news that they would be on a tour 2 hours later. I pretty much accepted my fate. I too would be waiting in a visitor's center for hours on end. I walked up to the ticket agent and said "just one". She gave me a sticker for my time slot in 10 minutes to see Newgrange. They had one spot left on a tour that would no doubt go to waste. Solo travelers can save a great deal of time just by filling up these odd spots. You can usually fill these wasted one spots when no one else can because they are with friends.
Weird and Wacky Conversations
While I know people who travel with others can have their share of weird conversations, solo travel for some reason brings this about almost with every day. Perhaps people don't mind shocking you for you are alone. I found people approached me, perhaps not always to my liking, with some strange exchanges. From a musician at the Giant's Causeway who started talking to me by insulting my shoes, to a B& B owner who told me her "journey of life", leaving in all of the gory details, I have had some strange encounters. I suspect these weird and wacky conversations are lessened when you travel with someone as people are less inclined to approach you if a group surrounds you.
Friendlier Service
This could just be Ireland, but every restaurant I ate at, for the most part, treated me like the queen. Waiters and waitresses, café owners and the like, would always start lengthy conversations with me. I actually never felt like I was dining alone as it seemed the Irish were looking out for me. Perhaps they were worried I was alone and somewhat sad, but I will take the friendlier service. When you travel with someone, these people don't think you need extra conversation or attention because you have someone on the other side of the table.
Better Decision-Making Skills
When I travel with someone, there is a compromise of what I want to see and what they want to see. I tend to take a backseat to trip planning. I don't enjoy searching for hotels for hours on end. I figure we can just wing it when we get there. However, traveling solo forced me to make up my own itineraries. Making decisions is not something I think I struggle with, but solo travel allowed me to be more aggressive in travel planning. If I didn't map out my day, no one else would. Solo travel surprised me in that I had to make decisions and select where I wanted to go without someone helping me. Suddenly, the solo traveler is more forceful and knows what they want out of travel.
What are some of the unexpected benefits to solo travel you have found on the road?