Vacations aren't always pretty. Destinations can fail short of our expectations. We imagine how these settings will look and when they don't fit the imagination, we can feel like paradise has been lost. My high expectations for cute and quaint met the opposite somewhere along the Texas Gulf coast. Rather than accepting defeat, I swore to find the details of the vacation I wanted, beginning with the towns of Rockport and Fulton. They are the type of towns where you don't know where one begins and where the other ends. Like a collision of the beach town variety, their march toward one another is slow, steady and quiet. You don't want to let the fish know you are near after all.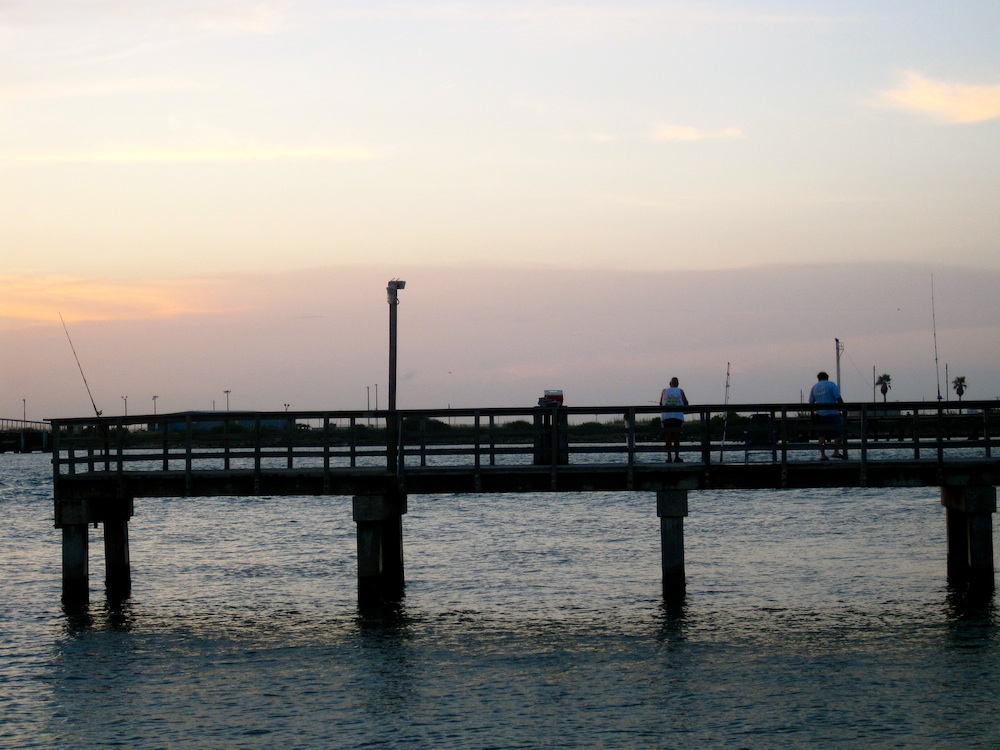 Rockport's street art reflects those notions of keeping the peace for the floppy variety. Fishing is the backbone of industry throughout most of Texas' Gulf Coast, aside from oil.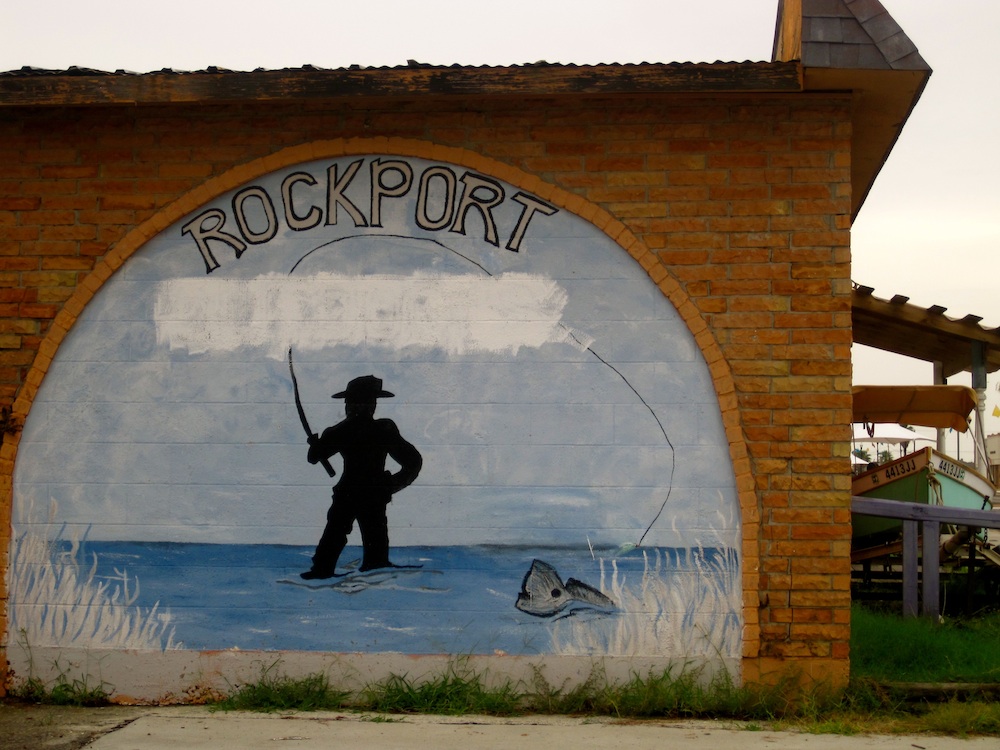 As quickly as I believe to be in Rockport, I am in Fulton with the blink of an eye. I pass by the Fulton Mansion on my way to dinner. The 1870 mansion has withstood several hurricanes. It has seen many contemporary buildings, more modern marvels, come and quickly go with each passing storm. They certainly don't build them like they used to, my senior citizen side seems to say.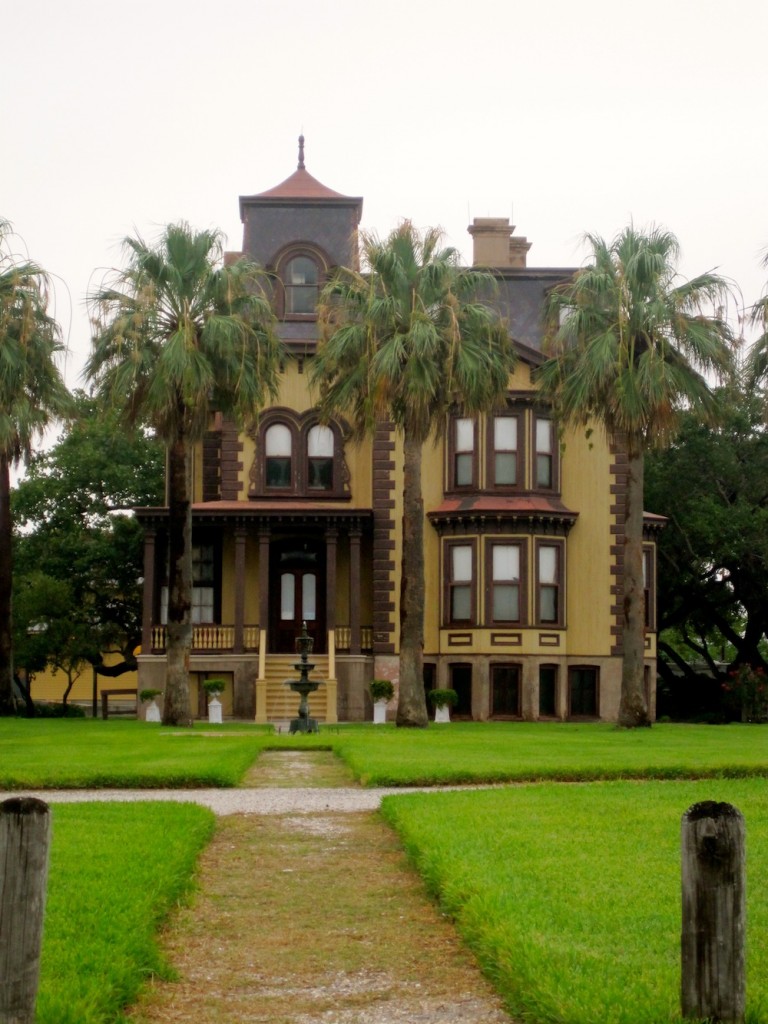 I came to this corner of the Texas' Gulf coast to get away from the world. I wanted to soak up some beach towns and all of the fired shrimp I could stomach. Just as my search for shrimp is about to go in vain, I stumble upon Moon Dog Seaside Eatery. This is the type of setting you look for when relaxation is the primary goal.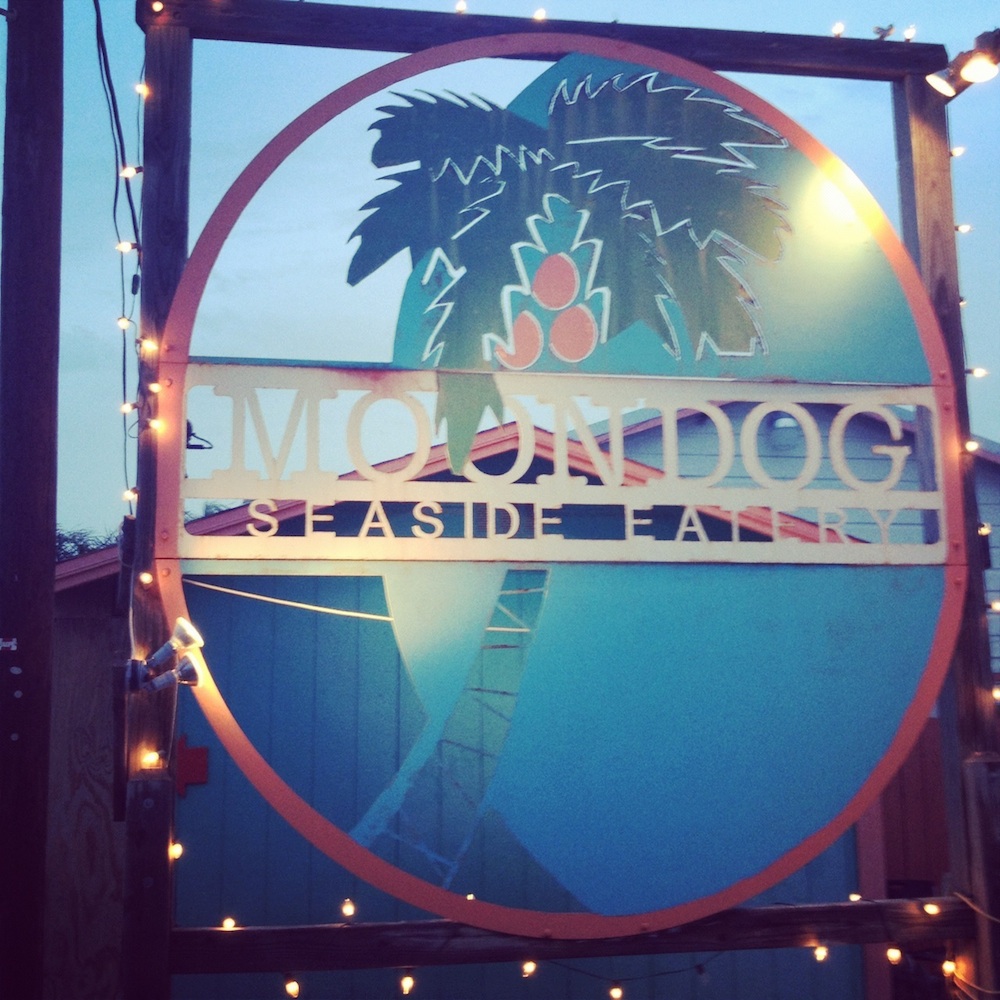 I idle away the evening driving in between these two gray areas. Every home seems to have a private pier where you can walk out and either fish or appreciate the soothing sounds of water clinking back and forth.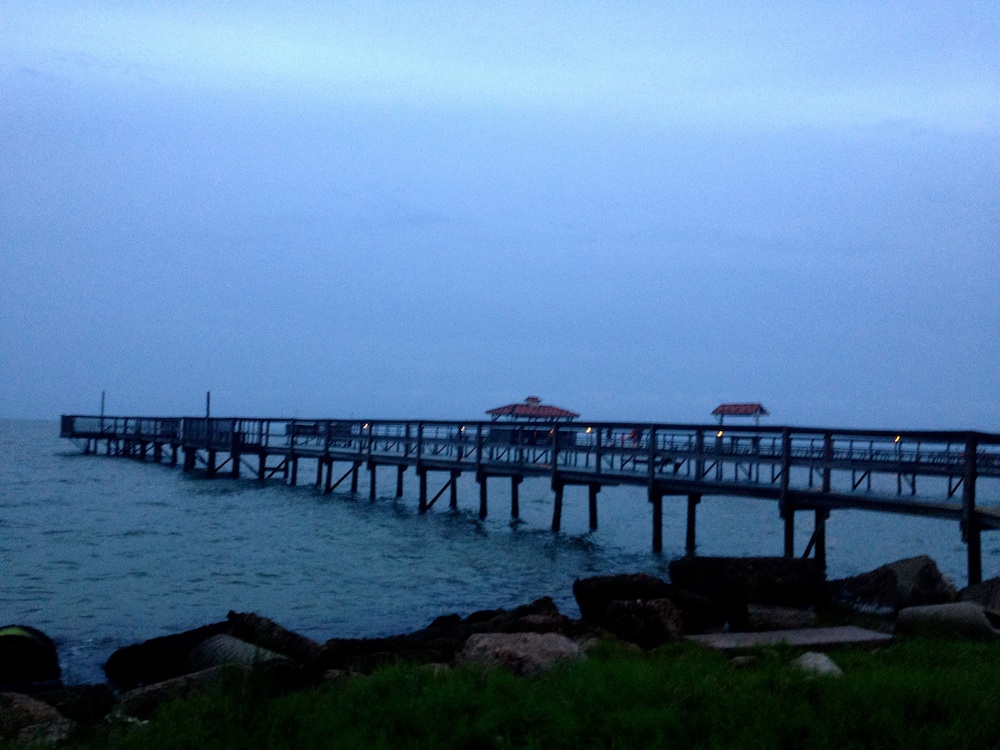 My next day of beach town relaxation starts out in a nervous mess. In order to cross over Aransas Pass from TX 361, you can go the long way around and stick to roads or hop a car ferry that takes a few minutes. I am a bundle of nerves for whatever reason. This free ferry runs between a tiny stretch of water. They load us up so there is no room to breathe, car between car, truck between truck. And like most things we worry about in life, for me in the case of meeting my end on a free ferry, the ride is over in a small fraction of the time spent worrying.
I arrive to Port Aransas and quickly regret my decision to come this far down in Texas. Port Aransas at first glance appears to appeal more to trailer owners and those who don't believe in shoes at the gas station. Even in the tackiness of a beach town, there are details that suggest just why you came. I came for the sand and relaxation and Port Aransas held up to its promise. 
Port Aransas sits on the northern tip of Mustang Island. Life consists of mostly eating, riding around on funny beach carts and soaking up the sounds of the beach. I rest up for the night at the Tarpon Inn. With so much promise as a historic property, around since the 1900s in Port Aransas, a place that saw Franklin Delano Roosevelt as a guest, sadly the dust from those days seems to have settled in the rooms permanently. I attempt to look beyond the layers upon layers of dust and head to the lobby. The lobby boasts over 7,000 silver scales from the tarpon, a 6-foot long fish. Guests have proudly tacked their catch in scale form to the wall, including FDR. 
I spend the day on Mustang Island Beach. Mustang Island faces toward the gulf, measuring 13 miles long. Backed by sand dunes, the beach yields those silky sands I was in search of when I wanted an unplugged vacation. I try to block out the convention of trailer parks from the scene by entering Mustang Island State Park where much of its 5.5 miles of beach have remained undeveloped. 
My days as a sea comber conclude with drinks at the Port Aransas Brewing Company. Jammed packed with people, the restaurant turns out craft brews with names like the Hooked Up Hefeweizen and Bull Red Ale.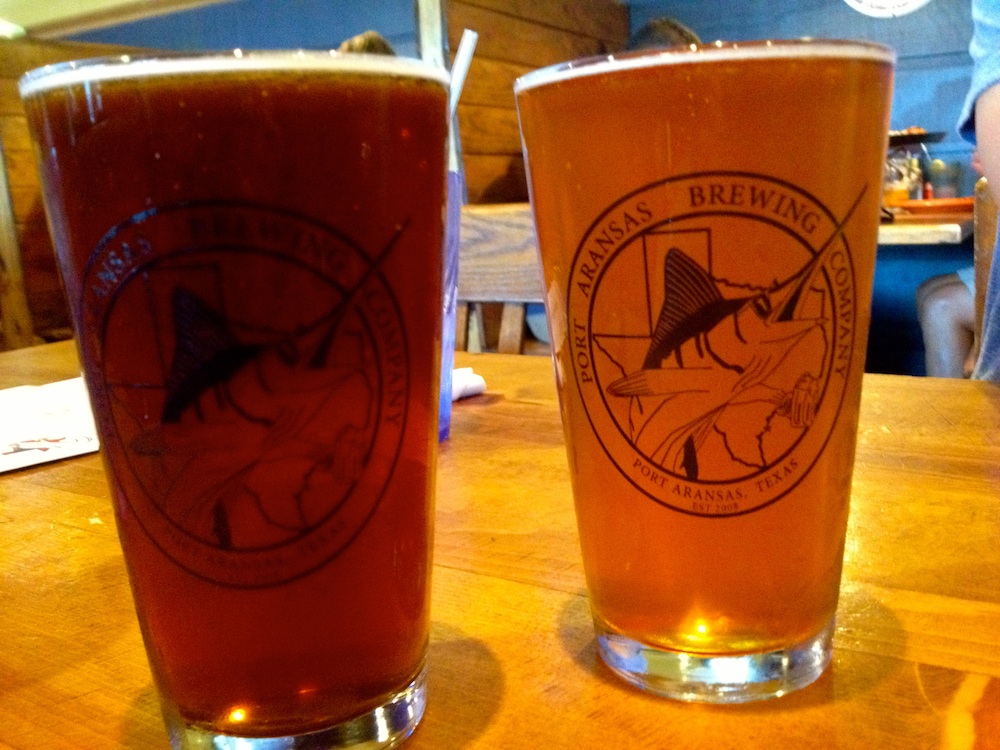 Near where I entered this strange world of motor homes, a lack of clothing in public spaces and no traces of black or white in any color scheme, I can spot dolphins flipping and flopping over Aransas Pass. The ferryboats continue to make their trek across the tiny piece of water. The sun is fading brilliantly behind palm trees, completing the postcard perfect beach scene. This portion of the Texas Gulf Coast might not have been what I expected, but sometimes the best places are those that let you down. It gives the traveler a chance to work a little harder, to find the details of its appeals and leave with just what they came for: peace, quiet, sand and a sun fading over palm trees.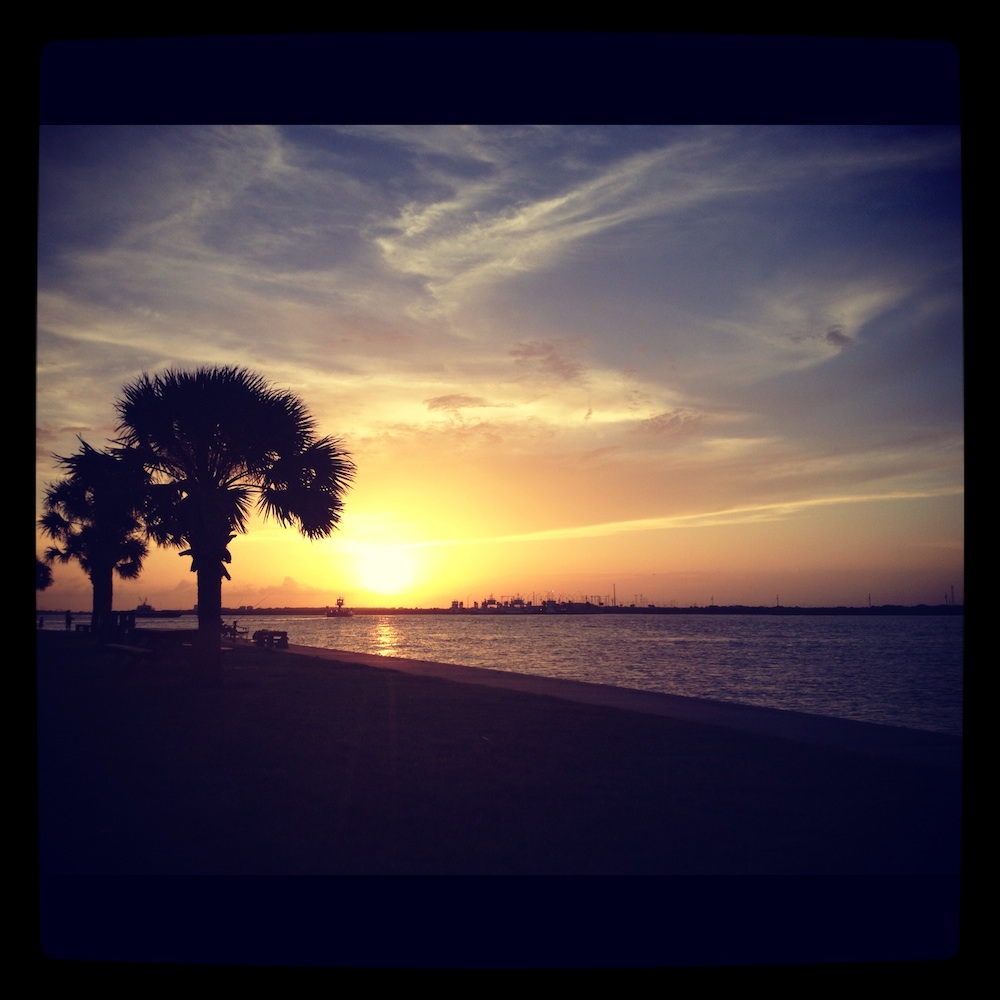 Have you ever been unpleasantly surprised in a destination but managed to find its appeals regardless?