This week's "Wish You Were Here" photo comes from Andi of My Beautiful Adventures. She visits the Taj Mahal and encounters a colorful line you just might want to get behind. Be sure to check out Andi's travel site and follow her on twitter. She always seems to be jet-setting off to a new place.
Traveling to the Taj Mahal had been a dream of mine since I was a young girl.  So, when I was finally there several months ago I was completely overwhelmed by the fact that I was actually there, as well as the intense beauty all around me.  I had just walked out of the inside of the Taj Mahal and was greeted by these women in their colorful saris.  I think the colors of the saris with the Taj Mahal as the backdrop is absolutely breathtaking.  It is a moment that I will forever remember.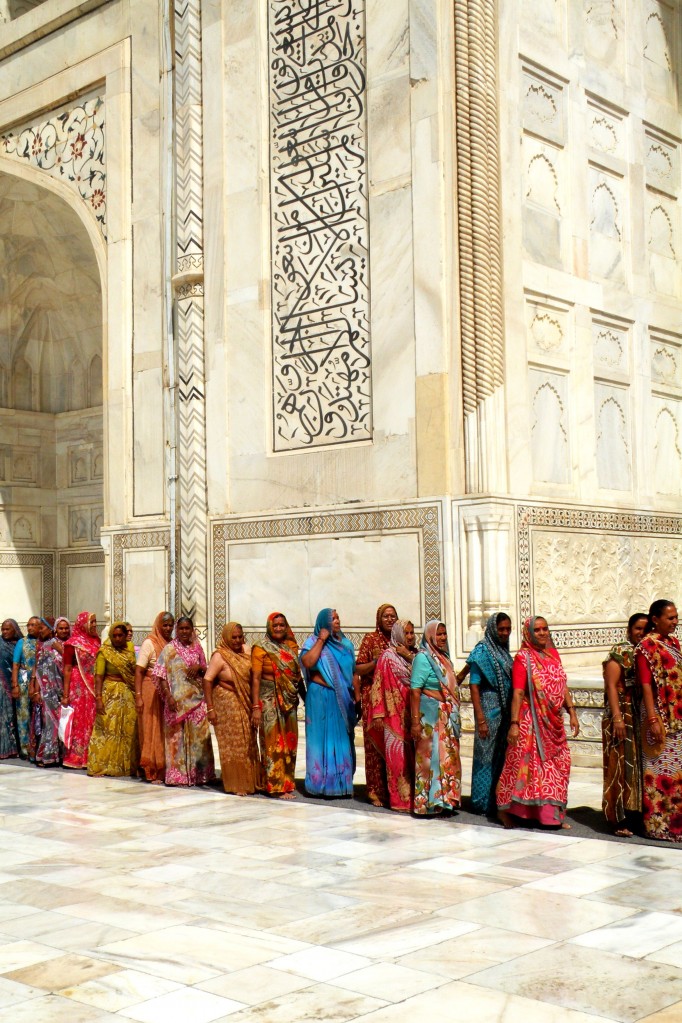 Would you like to have your photo featured here? Email me at suzy [at] suzyguese [dot] com.