Everyday of travel involves countless items, tools that facilitate the entire process. I don't always pause to thank these products, nor do I always notice how instrumental they can be on my travels. It seems like a clique around Thanksgiving that Americans actually pause and consider what they are thankful for in life. And while I am thankful for friends, family, life and the like, there are just some items I will be forever indebted to on my travels. Call me a materialist, but I'll raise a glass and a mouthful of turkey to these travel items.
A GPS on Solo Travels
They say true travelers don't need a map, but I have yet to meet a completely true traveler. Perhaps they are all lost somewhere and have no way of telling those of us with maps, "You're smart after all!". I am thankful I had a GPS in Ireland to get around on my first completely solo trip. Sure, Jody and I had some rough times, like when she led me down a dead-end lane on my first day of driving on the wrong side of the road. And sure, she told me to take a potholed sidewalk near Doolin to get to Galway. When I was met with a fork in the road, she would tell me to turn right, only to see a sign that said don't turn right. Considering that the Irish seldom put up signs to tell you not to do something and a black beauty of a horse was staring at me, almost telling me to not listen to her, I followed my instincts.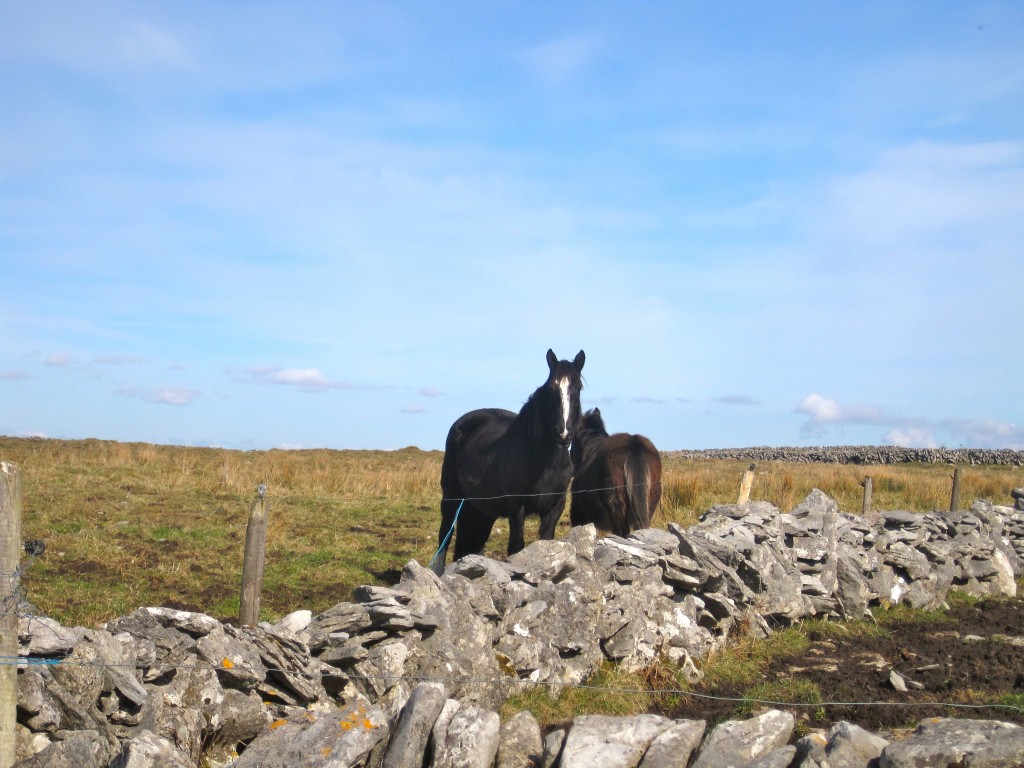 With all of the wrong turns and bad moves my GPS told me to make, she also made sure I always got to my destination. There is comfort in knowing, especially when you are alone, that someone has your back and can find the way, eventually. Without it, I think I would have spent the majority of my time on the side of the road, trying to figure out the way. If you are planning a solo trip with a vehicle, a GPS could be your saving grace. True solo travelers need a GPS.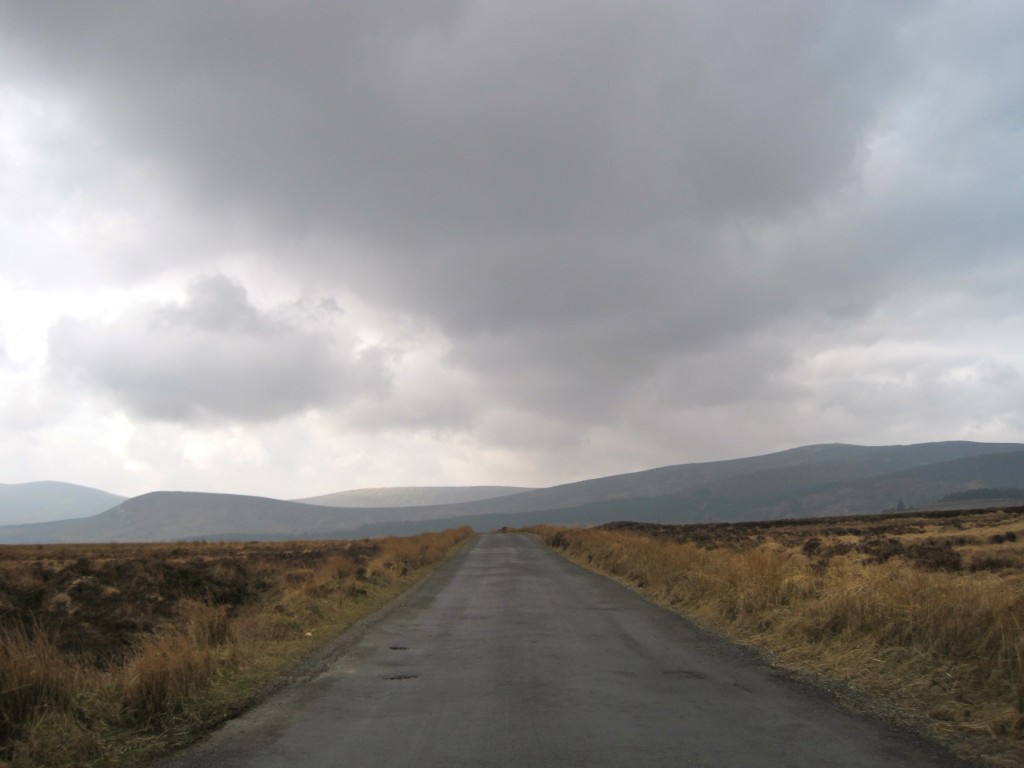 A $40 Miraculous Tote Bag
I'm not sure there is anything this bag can't do. I was plagued by a tragic curse of travel tote bag misfortune. Each night before a trip, I would begin packing a brand new tote bag I had purchased. The zipper would fail me. The bottom would fall out. The stitching would decide it just couldn't keep it together. And then, I found you, my black tote bag that miraculously fits my jumbo computer and makes it feel like it is just holding feathers for my safekeeping. You hold my bursting makeup bag, computer, ridiculous airport approved Ziploc with all manner of liquids and even a smaller purse. When your strap broke on one of my travels, I doubted you. And then, I discovered your metal rings made it easy for the traveler to repair with simple tweezers. When you find your $40 miraculous tote bag, hold on to it. It's a keeper when you travel. There is a certain security while traveling in having a bag you can trust.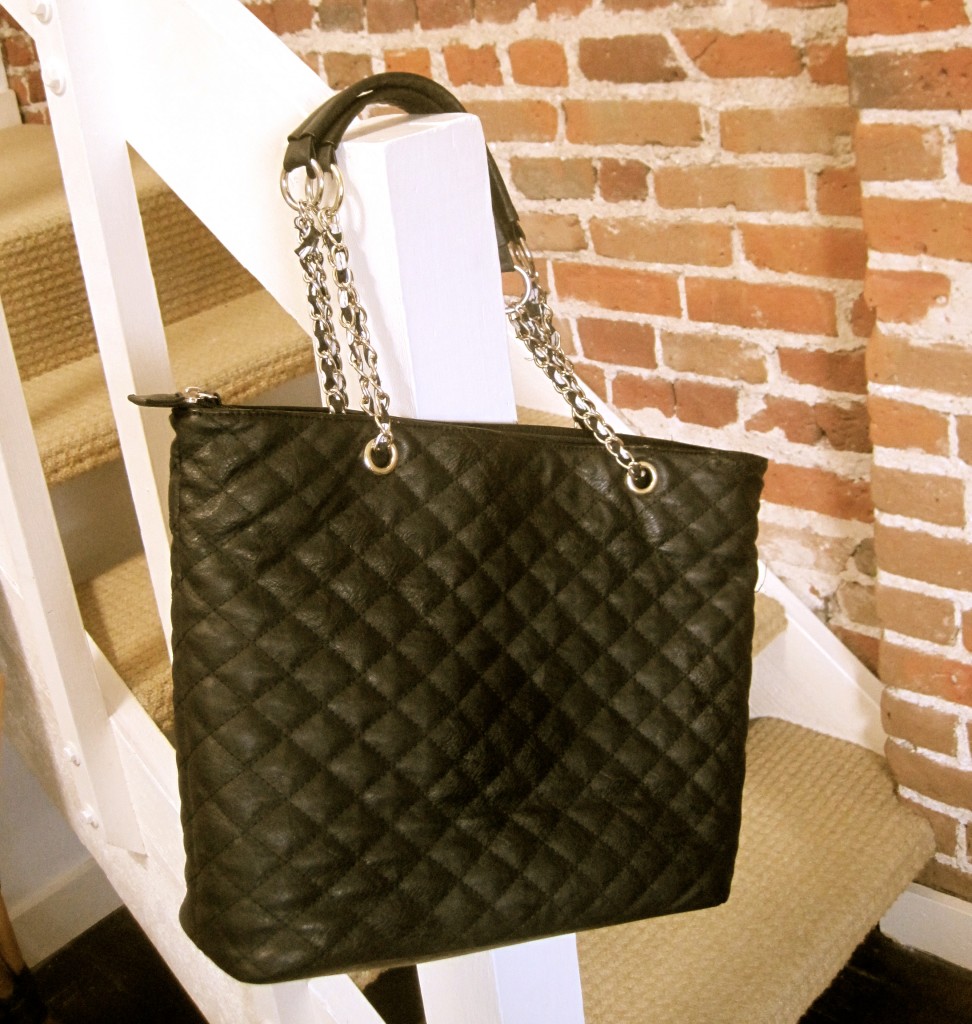 Hardback Red Moleskin Notebooks
To remember travel, we document with photos and written word. Without my hardback flashy red moleskin notebooks, this would be a great challenge. Avoiding the shaky handwriting that comes on a piece of paper without proper support, I can whip this pocket-sized notebook out and go to town with documenting travel moments and memories while standing, sitting and maybe even while doing cartwheels. It seems so simple, but I am willing to cough up $10 for these little red books of memories. When I am a little old lady, they will probably make for a good laugh.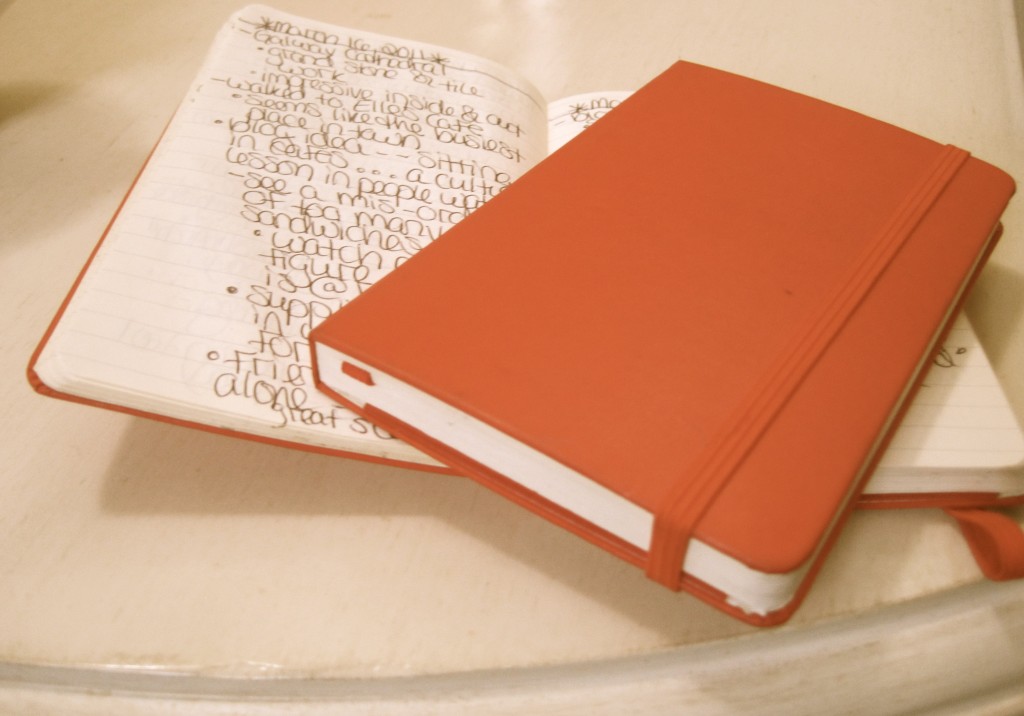 The Cup of Coffee Post Airport Security
Airports might be some of the most bittersweet places on earth. You are either incredibly excited to be going somewhere or incredibly crestfallen to be going home from an adventure. It is bittersweet to both say hello and goodbye in these places. They carry so many different meanings at different times. And perhaps the most bittersweet element to airports is airport security, where you are poked and prodded, demeaned and made into cattle. And yet, we all have to go through it to get where we are going. There is no greater relief for me than passing through security, grabbing a contemplative cup of coffee and watching the world go by on uncomfortable seating. This is the sweetest cup of coffee I buy. It relaxes those nerves of getting out of airport security alive and allows me to take a moment away from my computer and phone and just soak up all that is bittersweet about an airport.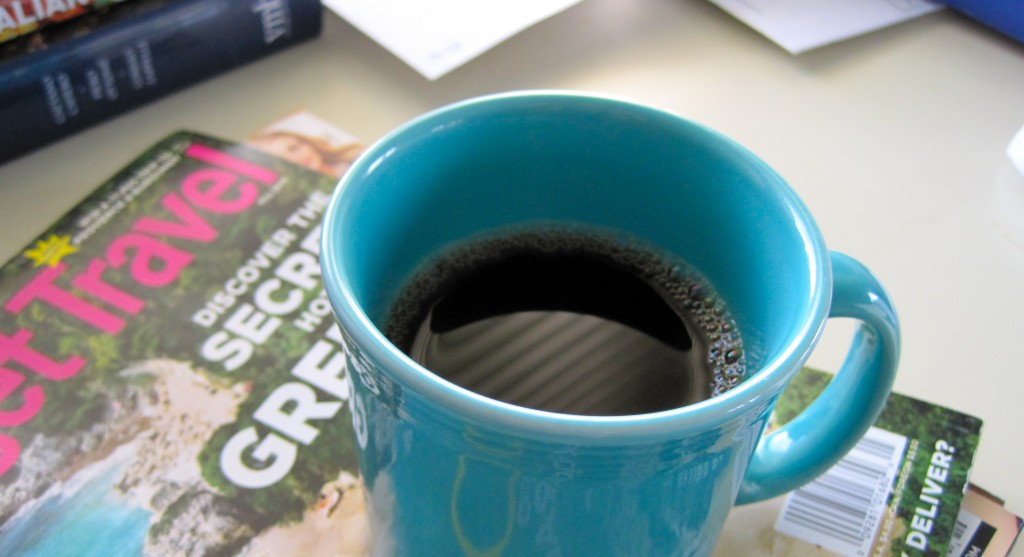 What are a few travel items for which you are thankful? Do you treasure any strange items or cups of coffee like I do?