With a heavy southern accent, an older man approaches me at the airport. "I'm going to follow you little lady because I don't know where I'm going. I can't hear the announcements." I laugh and say I will alert him when the plane starts to board. My flight on the eve of New Year's Eve is set to go out in Denver's first blizzard of the winter. The airline employees keep doing a song and dance of "let's board, then let's not." I can see why the man was confused.
Once boarding is called,  I motion my friend traveling solo it's time to get on the plane. He shuffles behind me like some child that doesn't want to be left behind. I probably won't see that man again, confused and traveling solo. However, I didn't realize just how similar we were. Solo travel is scary. It is something that can be confusing. There isn't someone there you know and can lean on. You are, in essence, alone.
I'm sitting in front of the computer back at home, circling the purchase button on a flight to Ireland. The old Arkansas retiree keeps popping into my mind. I guess I am somewhat of a solo travel fraud. A solo travel fraud, to me, is someone that has traveled alone here and there, but never really for major trips. While I have traveled alone, no extended trip has ever been completely devoid of familiarity. This past summer, I made my way to live in Florence, Italy, a town I know well after studying there some years ago. I also had two host parents I could stop in and visit if I ever felt alone. I speak the language. I understand the cultural confusions and norms. I also had a steady stream of visitors from home, friends and family stopping by for weeks at a time I could travel with outside of Florence.
When I studied abroad in Sicily, twice, while I was alone, there were program schedules to follow, organized routines and plans. There was that element of unknown and being on my own, but in a school setting you are always surrounded by others going through the same thing as you.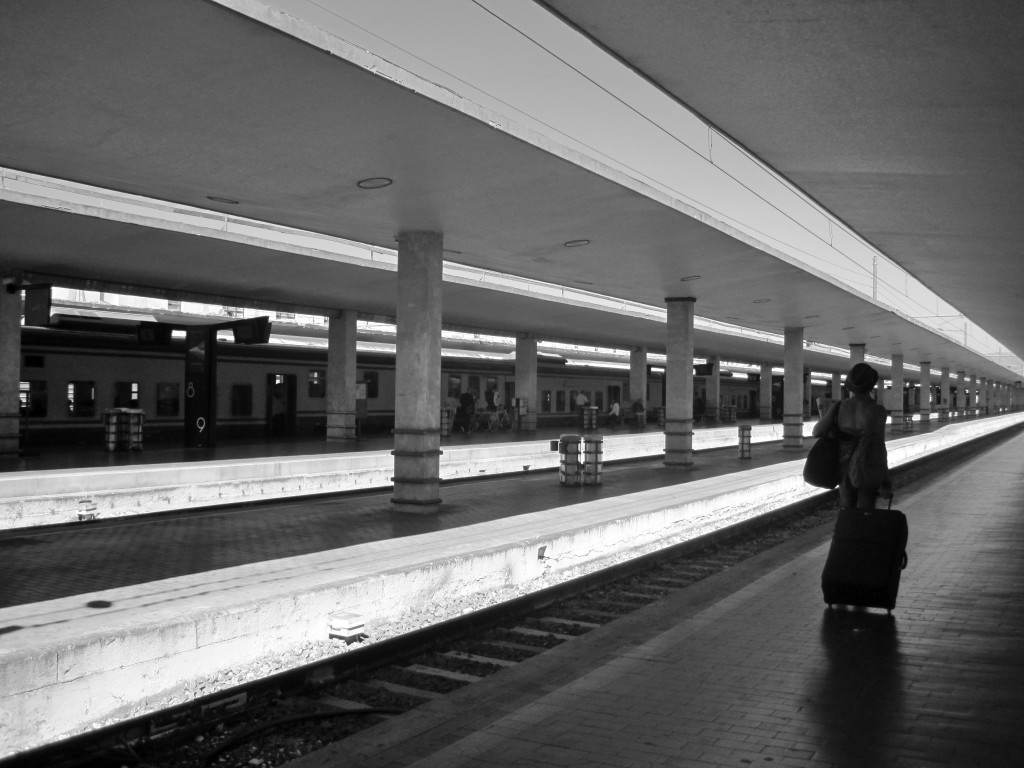 This time, I would actually be going it alone, no plans or routines. I was drawn to Ireland for some reason as my next trip. Sure, I have been before, but not since I was 14 years old. I want to see the changes in the country and most importantly the changes in myself. I would love to visit relatives again and also experience parts of the country I didn't before. I know Ireland isn't some crazy destination. I'm not venturing into Angola alone or anything. My solo travel hesitation probably shouldn't be there, but it is.
I am still circling that purchase button, a little hesitant, a little unsure of making the commitment with no other plans besides a plane ticket in and out of the country. I am not a hostel person. The idea of couchsurfing horrifies me. I could be just on my own with little conversations here and there. I often say I don't think solo travel needs to be a giant opportunity to make friends around the world. Drinking with backpackers isn't my idea of a cultural experience. It is great to meet people, but I think I want to meet the country first and foremost.
I may be a solo travel fraud, but eventually I will click purchase and make the leap. It is something I must do for my job and something I want to do. I suspect the plans will then fall into place, the unknowns will turn into the familiar, because simply, they have to.  I just have to keep remembering the old man from Arkansas and his bravery traveling solo, his ease of coming up to a stranger and asking for help. If he can travel alone at 70, surely I can go it alone at 23.
Are you a solo travel fraud? How do you overcome that initial worry and hesitation to go it alone?