Being on the road for two weeks, I have come to know American hotels. I have always loved hotels. I might not be revered like those who rough it and sleep outside in tents, but I have a deep appreciation for the simple luxuries the American hotel provides.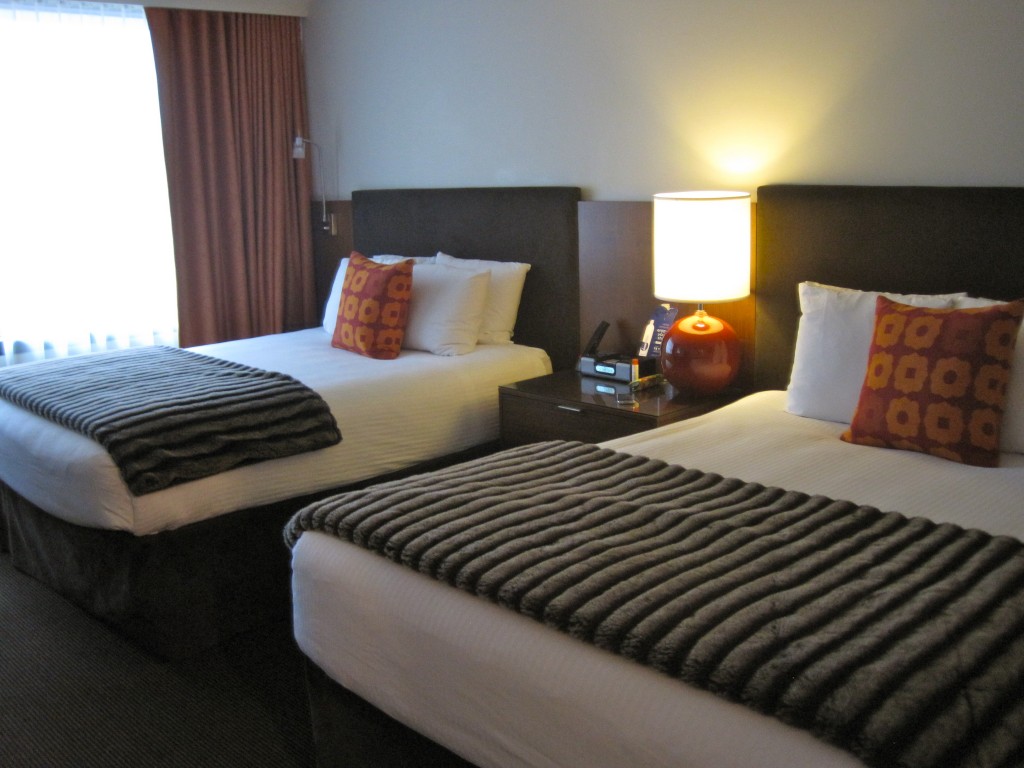 When you are on the road all day, stopping to sightsee, your level of fatigue skyrockets from the normal day at home. The hotel should provide respite. It should be a break so that you can recharge and begin the next day of traveling. For those not from the United States, you might not be used to some of the simple luxuries the American hotel generally provides. After staying in countless hotels and inns in Europe, I realized the separation culturally is quite clear when you look at hotel rooms. Call it American excess, but I can't help but love these subtle luxuries at the end of my traveling day.
An Ice Machine
Americans might be the most obsessed nation in terms of ice. I can hardly drink water without it. American hotels almost always have an ice machine and a bucket waiting for you to fill whenever you have need for ice. There is something so luxurious about these machines. After a long day on the road, I want a cool drink of water. Perhaps the cups full of ice bring a little piece of home for me. Only when I travel outside of the United States is my ice situation threatened.
The Iron and Ironing Board
While not every American hotel will have an iron and ironing board, the majority of hotels on my trip have had irons and ironing boards. When you are living out of a suitcase for so long, you begin to look like a crinkled mess. No outfit is too grungy for the hotel iron. A nice press and you can feel refreshed for a night out on the town.
The Swimming Pool
When I was little, I used to cry if the hotel my family and I were staying at didn't have a pool. I have toned down the dramatics a bit now, but I still find no greater sight at the American hotel than the glistening waters of a heavily chlorine-filled pool at night. A nice swim after spending the day in the car does wonders for the mind, body and traveling soul.
The Little Soaps
I will never get tired of opening up the hotel bathroom and seeing it stocked full with little tiny soaps and shampoos. Being a sucker for anything travel size, these to me are just evidence of my travels. You can take from this hotel or that hotel. If you run out of your shampoo on the road, never fear. The American hotel has it waiting for you.
 
Coffee
By and large, the hotels I have stayed at on my trip through America's South have had both a coffee maker in the room and free unlimited coffee in the hotel lobby. When you are traveling, sleep counts go down to a bare minimum. I would rather get up and get going than sleep later. I need my coffee. While I love finding new coffee places on the road, not chains, I need that cup at the hotel to get me going.
Free Wireless Internet Access
While not all American hotels offer free wireless Internet, the good ones do. Generally, the chain hotels will have wireless for free. Small town inns are charming, but when you are spending too much time searching for a connection, you are missing out on valuable travel experiences. In Europe, I would struggle to find hotels with free wireless. I wouldn't even stay at them if it weren't offered. In the United States, I don't have to check as often to see if the hotel has Internet. Most likely it does.
The Hotel Lobby
If you go to other countries, the hotel lobbies can be grand. American hotels also have hotel lobbies that generate an excitement perhaps because they are so big. Businessmen and women are huddled around computers on loud colored couches. The front desk covers with key cards and ringing phones. It is the center of travel excitement in hotel form, similar to that of the terminal at the airport. You can watch characters coming and going, lives entering and parting all in one grand room.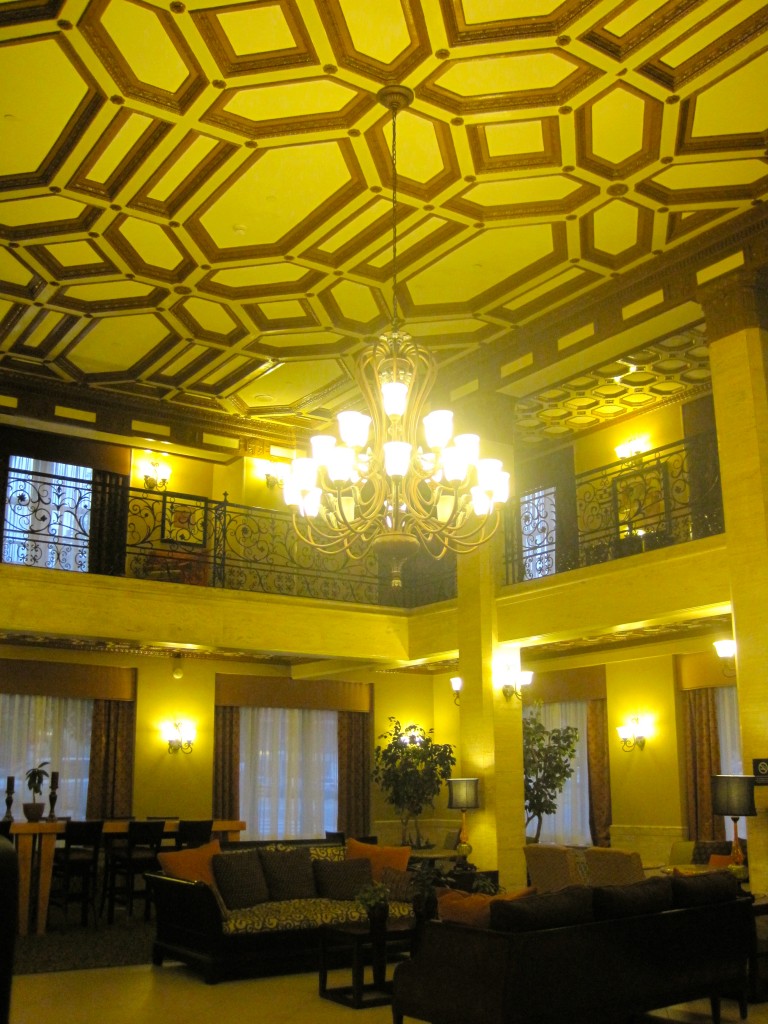 Have you stayed in an American hotel? What little things do you love about American hotels?