When you are traveling in a place outside your zone of familiarity and comfort, you are bound to get lost. I don't mean just actually getting lost, but also that panic, that oh no, I cannot find where my hotel is and they will give my reservation away any minute. You stand in the midst of the unfamiliar as those that live this unknown world daily whiz past you. Some bump into you. Others do not even make eye contact. They do not even notice you are there standing on a corner with a map and face in disarray. "Please help!" you want to scream but you don't. You are trying not to be that tourist even though you are already.
Then, if you are lucky, all that is chaotic, all that is foreign, becomes not so problematic anymore. Someone stops. Someone shows you the way and your whole experience is changed forever.
They are those kind travel souls, those people that take 20 seconds out of their day to help you. I began thinking about all those people that have helped me on my travels. It is easy to recall those characters that were disagreeable, unhelpful and downright rude to you when you needed aid the most. However, those people that do stop are forever burned in my memory.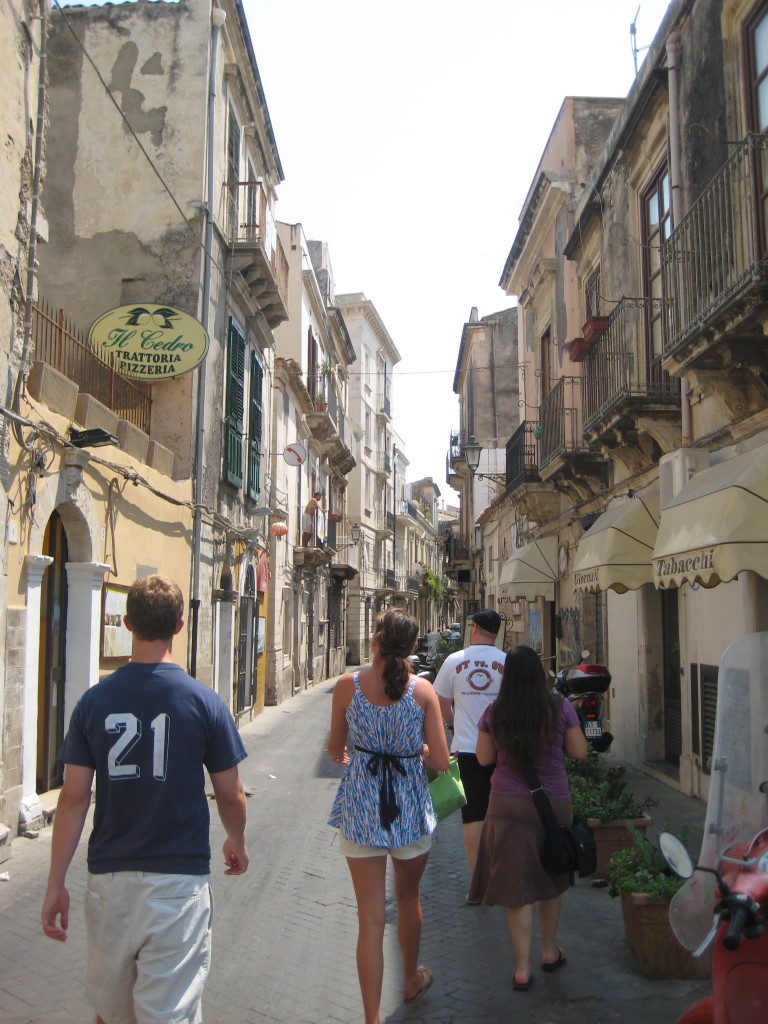 Ortigia, Sicily is not a big town by any means. Getting lost is next to impossible. When I was studying in Ortigia, my school had a snorkel and scuba day arranged for students. We were to arrive at a certain meeting point to board the boat. A gaggle of us had thought we knew where this meeting point was. No one had a clue. We wandered around boats and streets, trying to find the spot. We were beyond late for the 10AM departure. The thought crossed my mind that the 5 of us would all miss the boat so to speak.
As we looked more confused and foreign with panic plastered across our faces, an old man pulls up in one of those three wheeled carts used to lug equipment and goods around by vendors. Those three-wheeled carts are probably the equivalent of a pick-up truck except less roomy and less stable.
The man spoke not a word of English, and I'm not sure he spoke a word of Italian. From what I could discern in his Sicilian dialect, he was inviting us to hop into the back of his "truck", and he would take us to our meeting spot at the port.
Now while taking a ride with a stranger is not a good idea by any means in a foreign country, this man was harmless, it was broad daylight, and there were 5 of us. What could he do? Take us all hostage with his elderly Sicilian charm? Perhaps he already did.
I remember looking around at all of my friends as we were carted around Ortigia. Locals stared at us, smiling. We were all smiling too. It was like living out of a scene in a 1950s movie about Americans going to Italy, except Rock Hudson was not in the back of this cart. After a few minutes, this kind soul drops us off. We tried to offer him money, as I'm sure the weight of all of us in the back of his car guzzled down a few gallons of gas. He would not accept a cent.
The rest of the group that was not naive enough to get lost sat watching us as we unloaded from our ride. It was so random, so unexpected, but we made it by way of a three wheeled, moving man. Out of the kindness of his heart, he gave us a ride and a memory to last a lifetime.
My parents would later come to visit me that semester in Sicily. As we drove through the streets of Cefalú, my dad decided to be daring and turn down a narrow street. Stagnant construction was inches to our left as slowly we heard the car scrapping the wall to the right. What seemed like the entire town of Cefalú started to take notice. We were stuck. A man came out of the nearby storefront and started directing. A few others began shouting in Italian, over using hand gestures because that will get us out of this jam. Finally with several scratches to the rental car later, we made it out of the tiny street with the help of an entire village.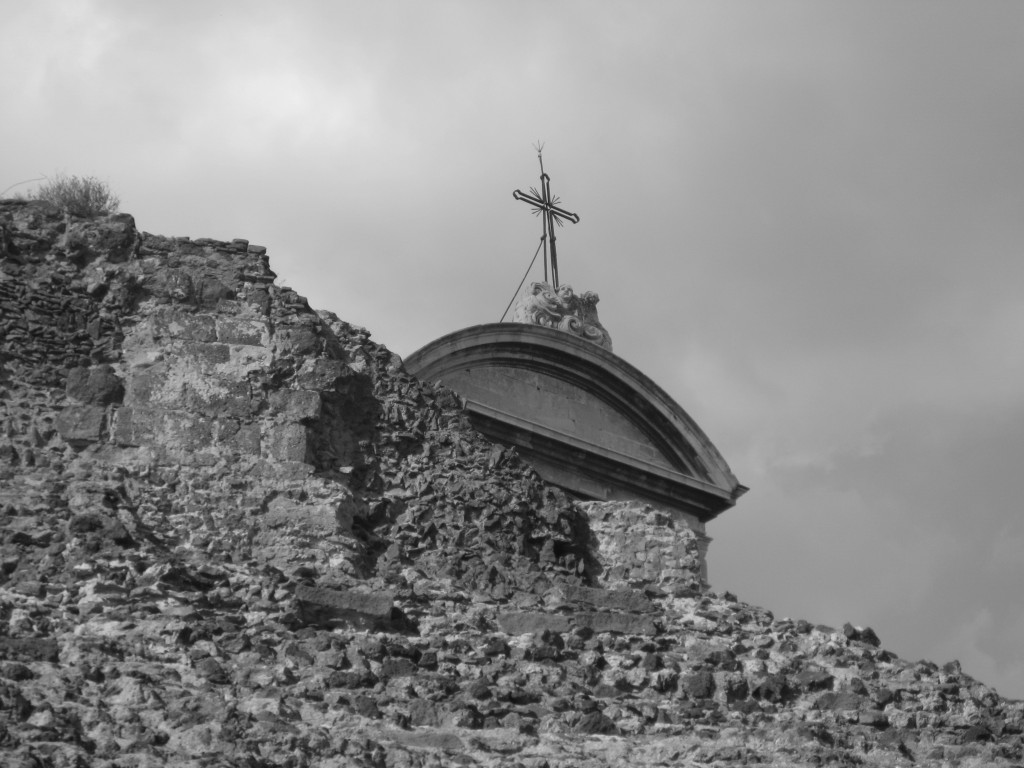 You can take home souvenirs, figurines, and jewelry to help you recall a place you once visited. However, you can't take home those travel saints, those people who practice "corporal acts of mercy" as my Dad calls them. Thank the travel gods for their existence. Otherwise I think a great deal of people might throw their maps, fanny packs, and money belts up in the air and give up on travel altogether.