The day I left Florence, a man emptied his pockets. Dressed in a fine Italian suit, the smaller in stature Italian reached into his pockets and emptied them for the hand outstretched in front of him.
The Florence Train Station, Santa Maria Novella, can be a place of chaos. College backpackers settle into the floors, sleeping until the next train out of town rolls into the platform. Masses of people congregate in front of the departures sign, waiting and waiting for their platform number to finally be listed. In typical Italian style, it never shows up until just before the train is set to leave. Men driving little carts honk their horns at unsuspecting travelers in the way as they pick up specks of trash. Balancing a cigarette in their mouths while doing so should be a circus act. Trains unload with passengers going every which way, frantically trying to get out of this setting and get to Florence. A place where so many weave through at busy points in the day, you almost feel you need a turn signal attached to your back to make it out alive. Lives and trains are crossing paths and many don't even realize it.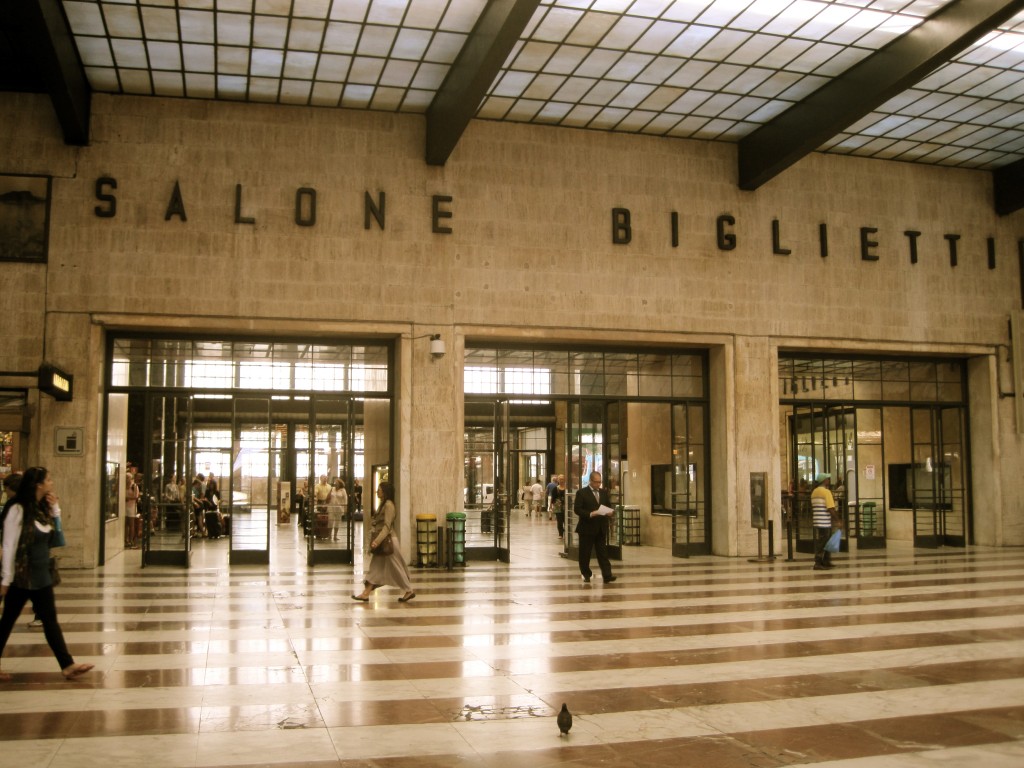 Much of traveling involves waiting in a crowded setting. For some this is eliminated with their sense of time. Some travelers prefer to be at the gate or train platform a good 30 minutes before departure. Others swiftly walk on to the plane, train or bus, minutes, if not seconds, before their mode of transport is set to leave. Those that know me understand, I must be early, no matter what. That waiting usually transpires in a chaotic setting. These settings are usually forgotten for they are just a means to an end of getting to our preferred setting. However the bus terminals, train stations, and airport gates provide diversity in people and story unlike anywhere else. You will find people going in all different directions, of different backgrounds and in different states of mind.
As I sat on my suitcase in the station, waiting for my train to Rome, I observed this woman, dressed well, go around from person to person, asking for money. One after another, I saw people walk away from her, shaking their heads. As she walked up to me, she asked in Italian if I spoke Italian. I said yes and to her excitement, she let out her sob story. Except, her sob story didn't make me tear up or want to give her spare change. She said she needed money for a caffé. Only in Italy, I thought.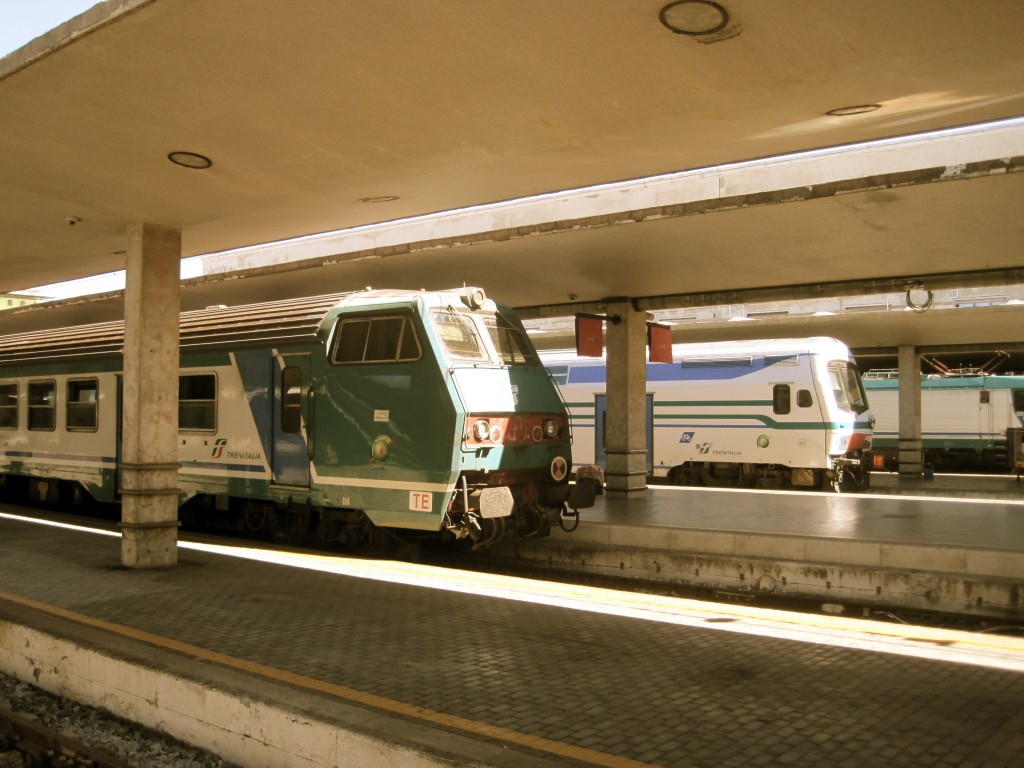 Having not had time or spare change for a caffé myself, I quickly said no and she went on her way. Then I watch her approach this nicely dressed man. Perhaps she didn't give him the same sob story, but he gave her all he had in probably his Armani pockets. I watched her continue, even after no doubt getting enough change for a shot of espresso from that man, go around from person to person, continuing her story of needing coffee.
Then, another man enters the picture, going around, asking for money. He approaches the well-dressed man, who empties his other pocket and goes back to reading his newspaper with black-rimmed glasses on the tip of his nose. What I failed to acknowledge when I quickly dismissed the woman was her honesty and dishonesty all in one. Pitied or scorned, the man in Armani clearly didn't care.
Most train stations lack seating where train times and platforms are listed. Perhaps it is to keep those from sleeping on benches. Then again, it could be so that I could take in this story from the low level the ground provides, the woman who needs money for loads of coffee, the man who gives and gives to get back to his newspaper, and me. The setting here is key. A train station sees people coming and going. Some wander around looking for money to go. Others remain clueless about the automated ticket system and forget to pick up their just purchased 50-euro ticket. Get to the train station early. You never know what you might see.
Have you observed an interesting scene or story while waiting on a train, plane or bus?