"You have arrived at your destination", my GPS Susan keeps uttering. However, I would miss the only number I was looking for, 31 to be exact. I continued down my first "Irish lane" experience, where a wall sits dangerously close to your left and cars cram in on the right. You have nowhere to go but straight until you meet the regrettable dead-end.
At the end of my dead-end were two saviors. Jesus doesn't wear simple clothing. In Dublin, he wears a nice suit. Two gentlemen in suits kindly help me out of my pickle of a first driving experience in Ireland. Fresh off the boat, I know I probably seemed desperate for kindness. After getting out of the lane from hell, I finally found my hotel, Number 31, conveniently at the beginning of the lane I didn't need to experience.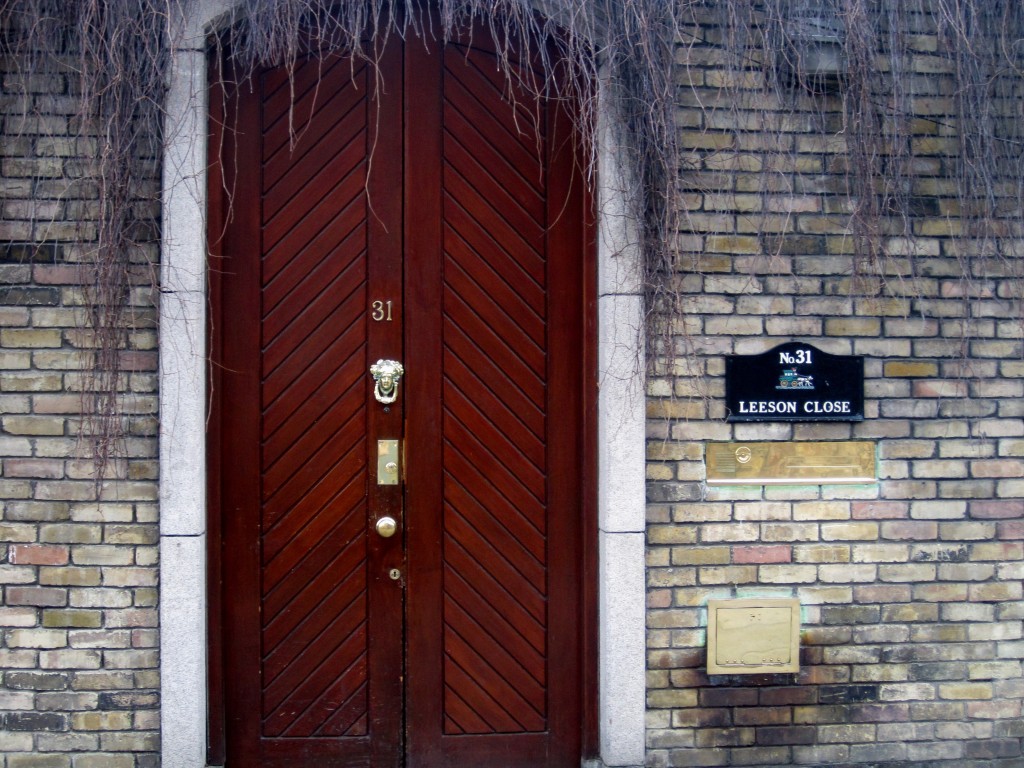 Walking into Number 31, I am greeted by Noel, probably my third savior of the day. His kindness is apparent from within, one you can sense only upon first meeting a person. Number 31 was originally the home of architect Sam Stephenson, a student of Frank Lloyd Wright. He designed the home that would go on to be featured in the press and acclaimed for its design.
And with great acclaim come partiers from all around the world. Noel tells me how the home became the "party house" in Dublin in the 1960s. US presidents, Grace Kelly, Stephenson's home was the place to be in Ireland's capital. Apparently I am a little late to the party as I stand in the lobby with a sunken square seating area soaking up the smells of the peat fire.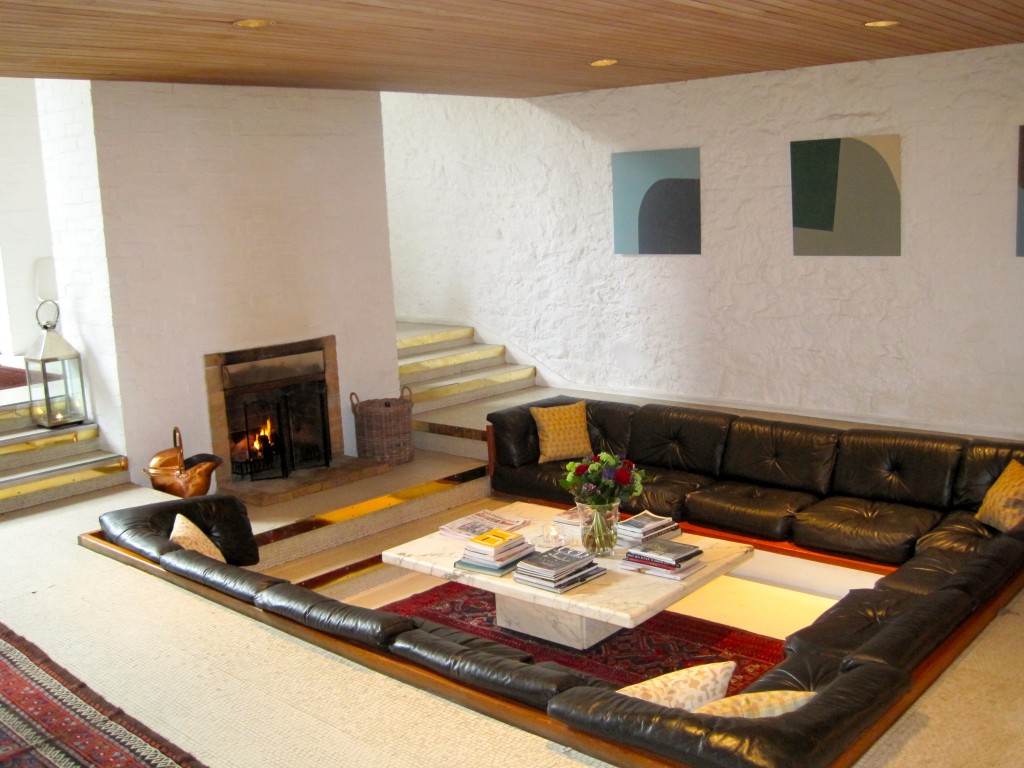 In the 1970s, Stephenson sold the home and eventually it was turned into a guesthouse, combined with the Georgian building across its gardens. Noel bought the guesthouse in 1998 and clearly takes great pride in the accommodation experience.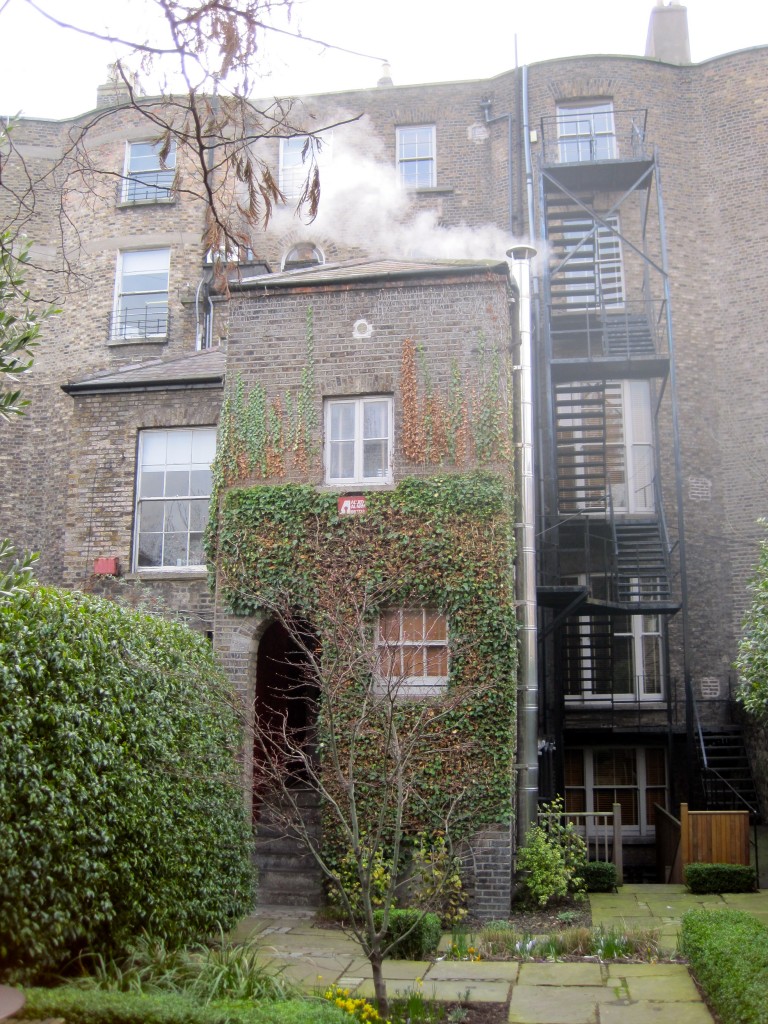 He tells me of who has stayed here, but he starts off saying, "To me, everyone is the same, famous or not." I watch in the lobby as Noel checks in guest after guest.  He treats them all with that universal kindness, as it should be in any hotel, but is not always the case.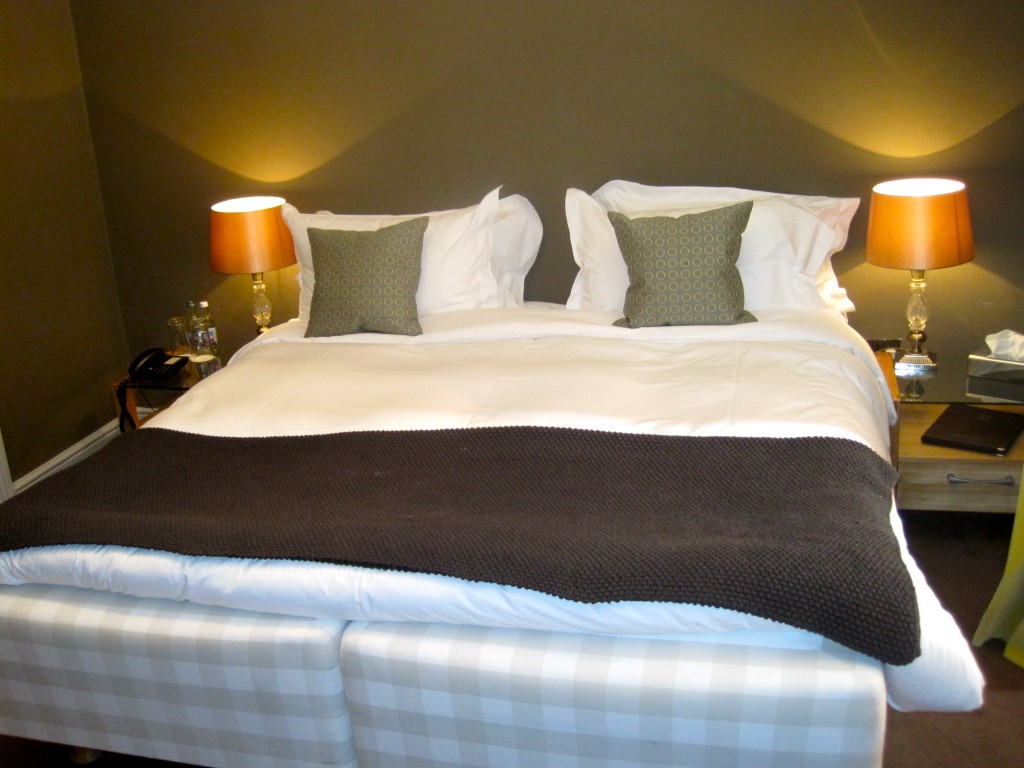 I check into my room, lucky number 31, in the Georgian house part of Number 31, located about 10 minutes from St. Stephen's Green. Pleasantly decorated in royal purples, soft browns, greens, grays and whites, my head hits the pillow after 24 hours of travel. Perhaps it was the jet-lag, but I wanted to take the bed with me in my suitcase for I knew I wouldn't have a better night's sleep. The next day I head for the famed breakfasts at Number 31. Sure enough, I can see and taste why they have won "Best Breakfast in Ireland" on occasion.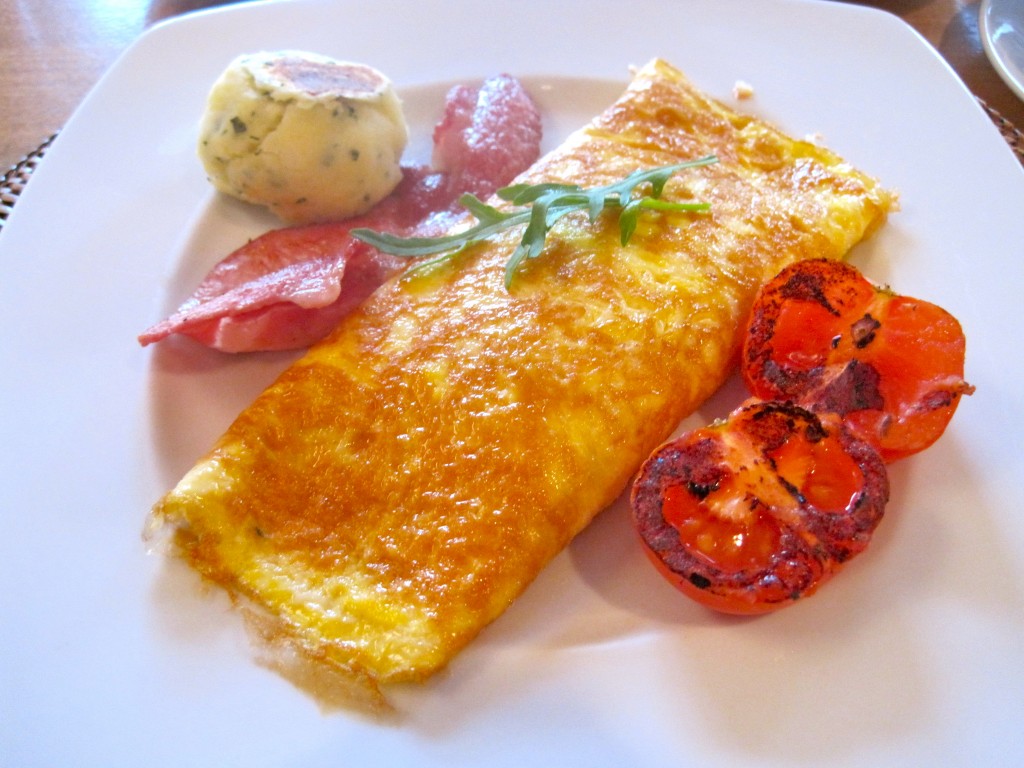 You can sense the energy and emotion in Number 31. You can envision the parities of the 60s and only dream of who attended them. Staying here isn't just a place to rest your head. It is an experience Noel explains you will miss if you check in late and check out early. His motto for running a hotel he compares to his two daughters in finding company in life. "I tell them to meet someone who is concerned about them."
After a trying arrival into Dublin, I was happy to check into a place that was concerned about me, in the midst of feelings of being alone and without hope. I understand this is not just centralized to Number 31, but to the Irish spirit, to the two suited men down the lane. Noel details the great emotion in Ireland you will find.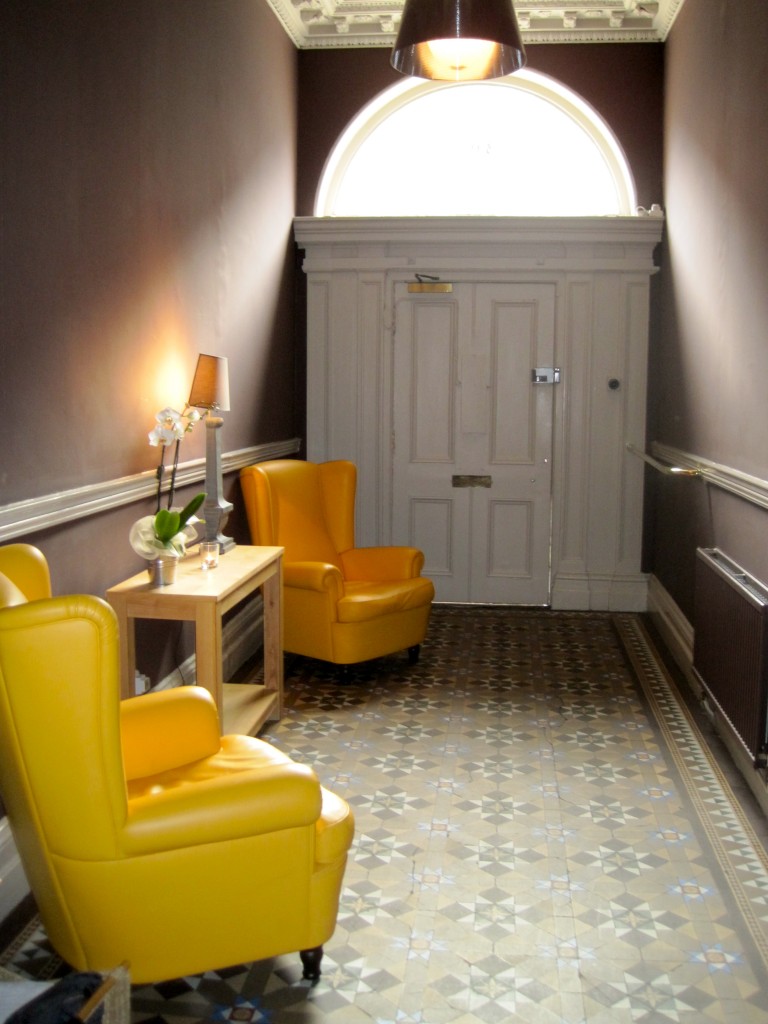 "The Irish are good at utilizing the argument," he tells me as he passes me a poem by W.B. Yeats to read and reflect on as he checks on things in the breakfast room. He stresses the humility of the Irish, yet their spirit to move on and enjoy life. While a hotel just may be a hotel, Number 31 is an experience. Even if what you have come for is outside the hotel, you should be able to take with you some sort of experience that becomes a part of you. As Noel would say, in his never ending wealth of powerful one-liners, "Never forget who you are and where you came from."


"Had I the heavens' embroidered cloths, in wrought with golden and sliver light. The blue and the dim and the dark cloths of night and light and the half-light, I would spread the cloths under your feet: But I being poor, have only my dreams; I have spread my dreams under your feet; Tread softly because you tread on my dreams." –W.B Yeats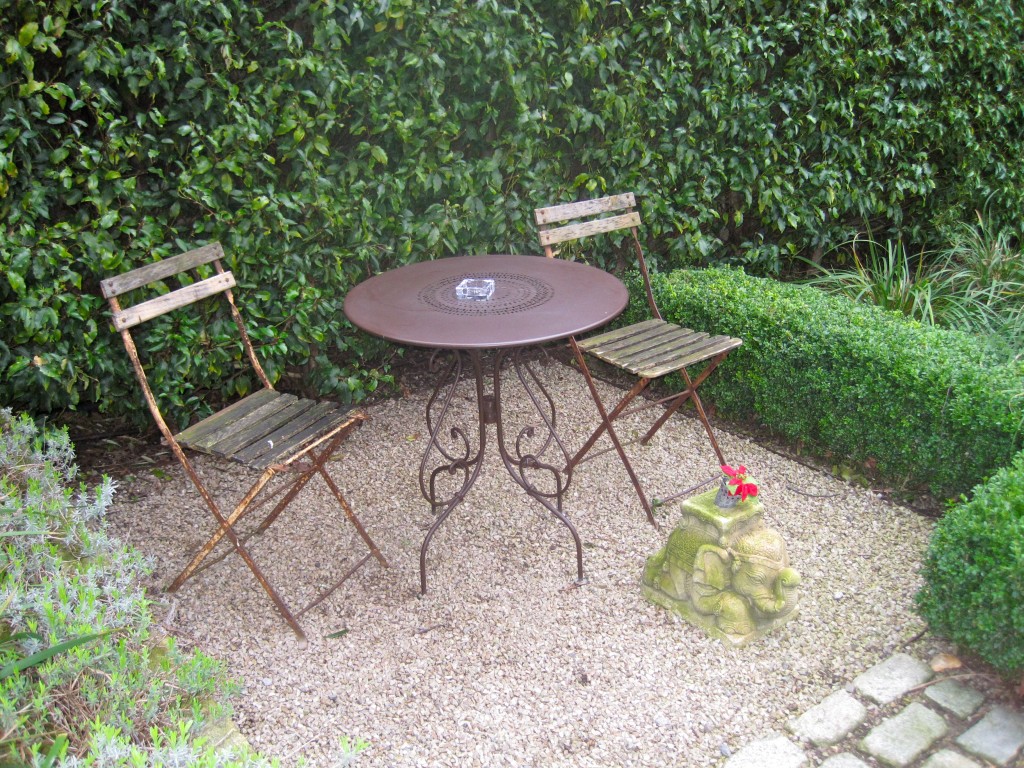 If you would like to stay at Number 31 or go on a tour of the unusual building, visit their website for special rates and information.
Full Disclosure: Number 31 hosted me as a guest while in Dublin, however, my thoughts and opinions about Number 31 are my own.