To some, a beer garden is pure heaven. Drinking a cold brew under the shade of trees and good company has a certain ethereal quality. It is no wonder that in August of 1859 M.S. Beach, a surveyor headed from Denver down south, took one look at the otherworldly rock formations on the foothills of the Rocky Mountain's eastern Front Range and thought this setting was suited not for gods, but for a beer garden.
His companion Rufus Cable had other ideas. Such a landscape of rocks that seemed to impossibly perch and charge out of the earth was not good enough for beer but rather the gods. He quickly named the land Garden of the Gods. I guess Garden of Beer didn't have the same ring to it.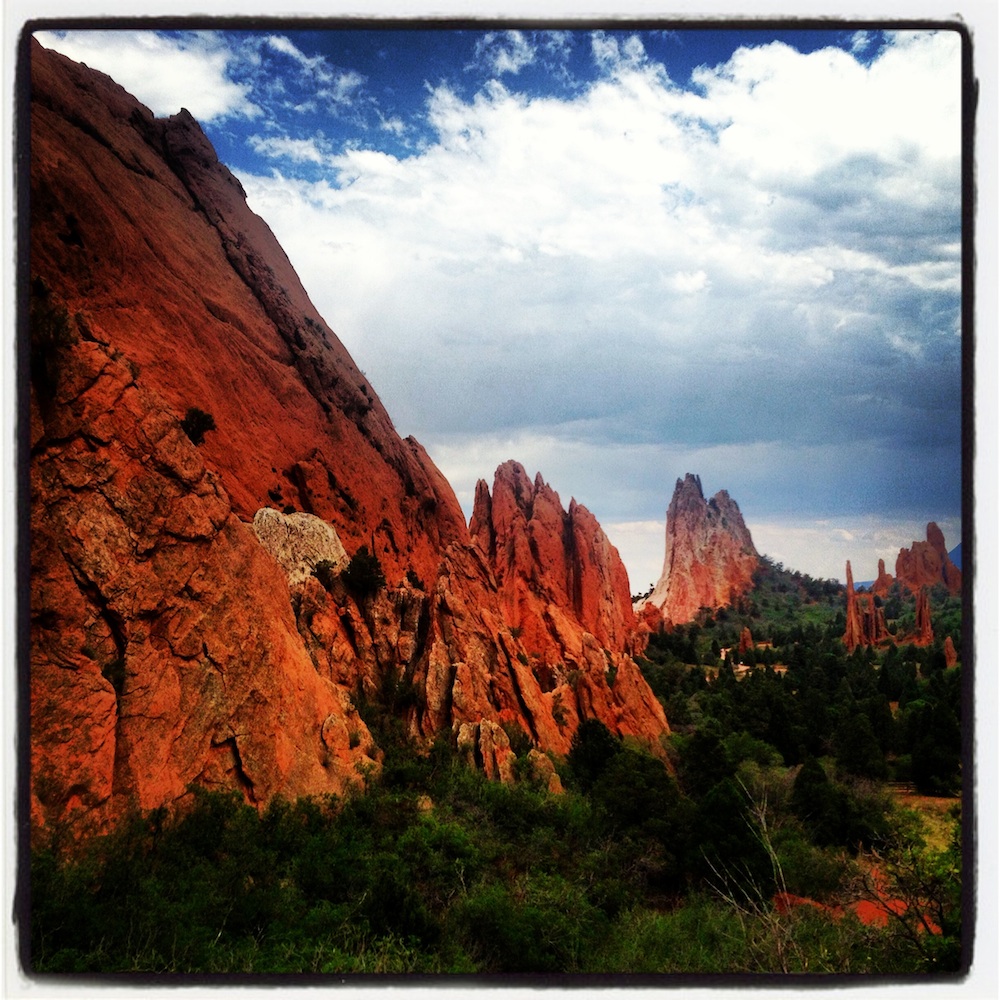 Garden of the Gods stretches across 1,367 acres of land in Colorado Springs. Pikes Peak keeps watch on the 300-foot towering sandstone rock formations imaginatively identified by monikers like the Sleeping Giant, the Kissing Camels and the Cathedral Spires. They are nature's definition of what a skyscraper should be.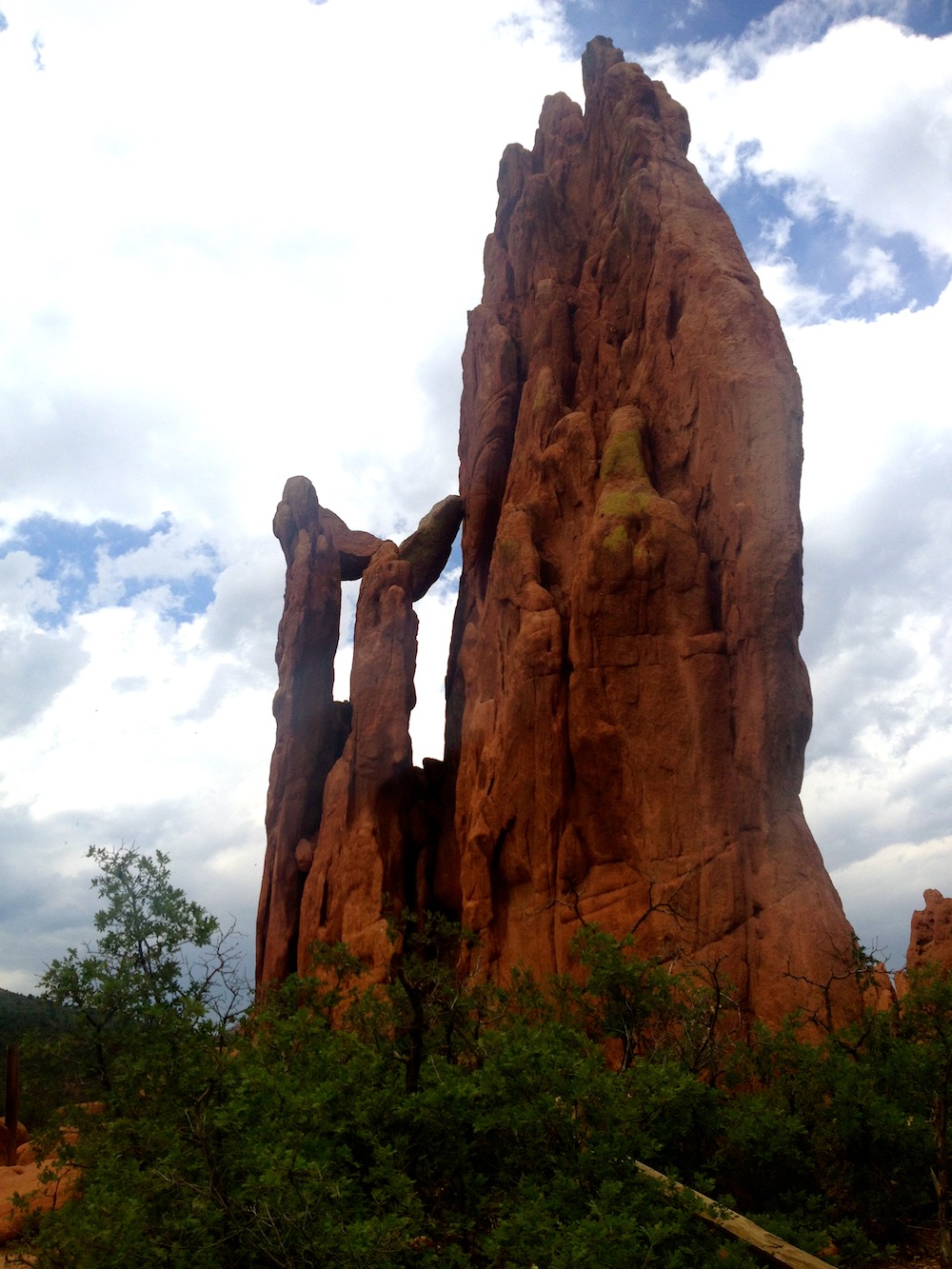 It was just 250 million years ago that the land many tourists roam today was a sandy beach and inland sea. Those 300-foot rocks that I now gaze up on were mere sandy dunes. 65 million years ago, Garden of the Gods would begin to take shape when the mountains rose and tipped the rocks, leaving a unique formation of red rocks.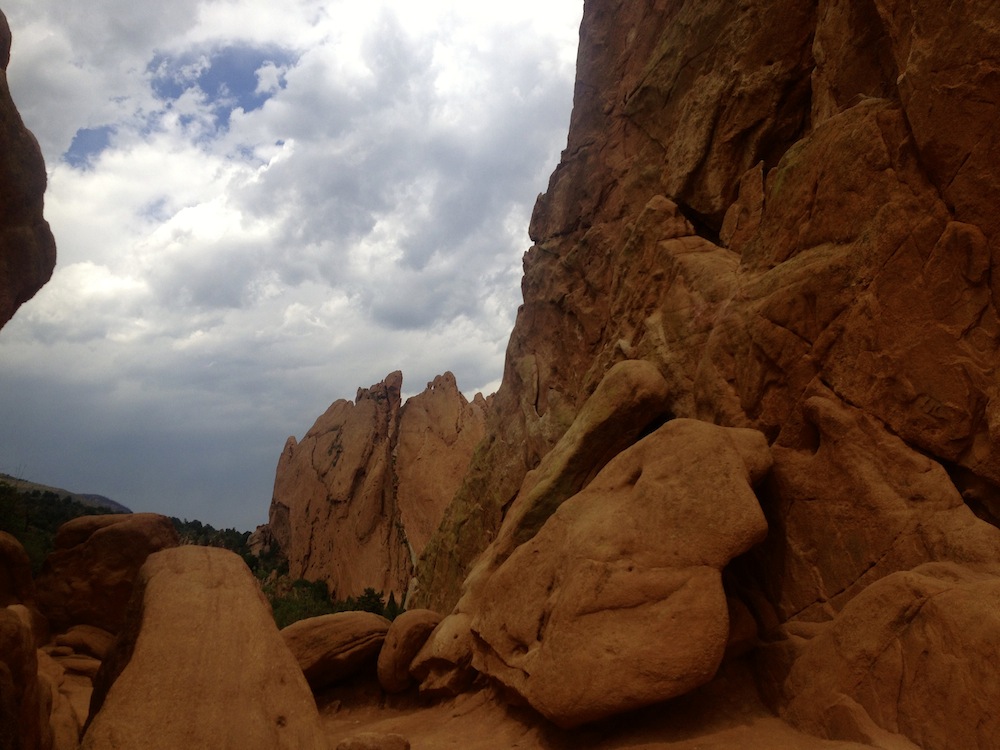 Charles Elliot Perkins who ended up owning the land known as the Garden of the Gods stipulated before his death that such a heavenly landscape was never to come with an admission fee for the whole world to see. I make my way into the gods' garden, with my eyes permanently pointing to the heavens to admire the natural skyscrapers. The only traffic on the road circling the park is appropriately that of the natural variety.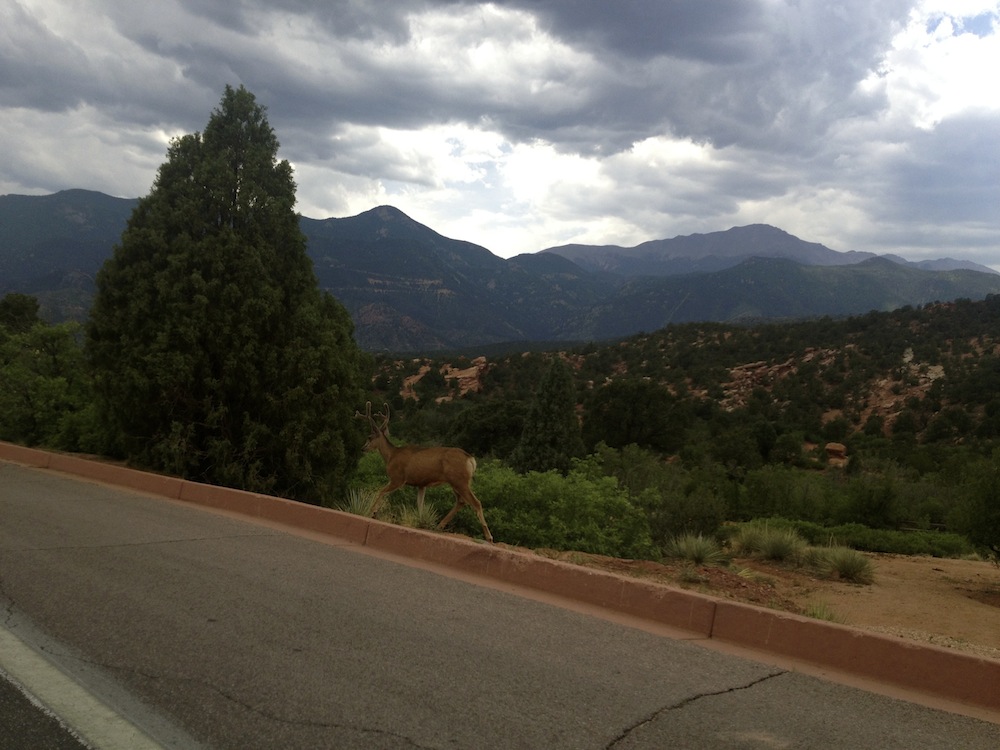 Those heavens that welcomed me to the Garden of the Gods just an hour prior with a boiling heat are now starting to suggest a storm is brewing. The gods clearly want their garden back, perhaps for a happy hour beer.
Have you been to Garden of the Gods in Colorado Springs?