"What was your favorite island?" It is a question the traveler just back from Greece will receive again and again as I came to know. Oddly enough, I didn't have to think too deeply about which island I preferred before all others of the same kind. Greece is home to 140 inhabited islands, but some total the island count in the country to around 3,000 if you include every small patch of land floating in the sea.
Of the 140 inhabited islands, I experienced just five floating pieces of land. To hone in on a favorite of those five was simple. I merely responded to those questions of favoritism with what I felt. It had to be Naxos. If you are plotting a trip to some of those 140 inhabited Greek islands, I encourage you to put Naxos on your list. I have gathered together a few reasons why Naxos was the clear favorite.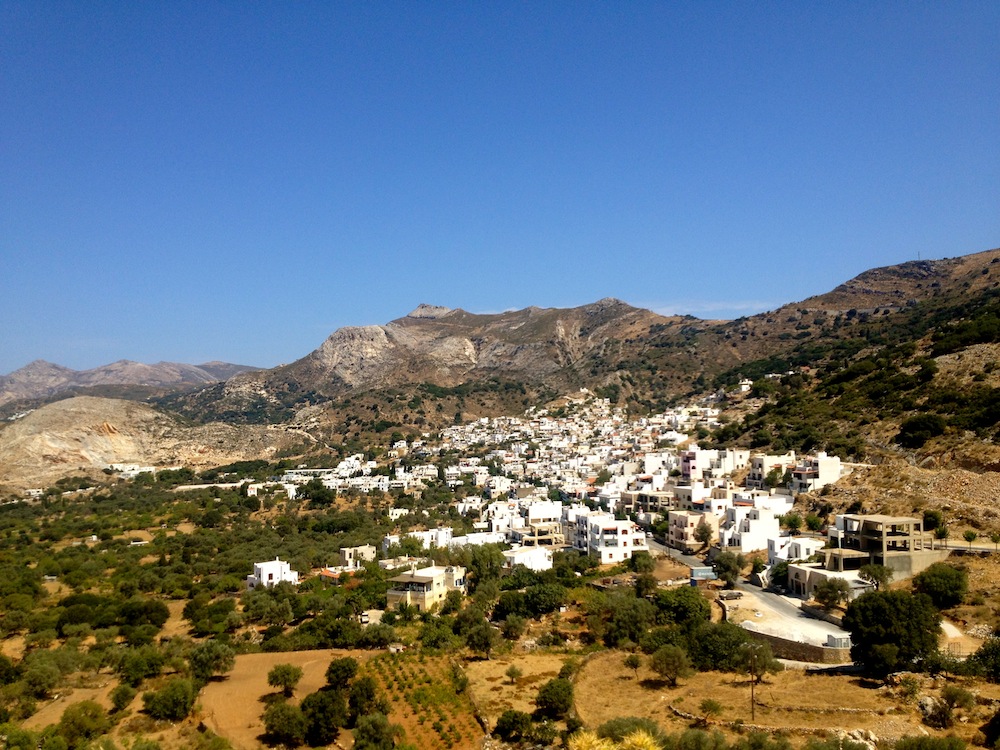 The Before-Dinner People Watching
Throughout my stay in Naxos, I watched as locals scurried to outward facing perches to take in the sunset and the scene. Each and every night it felt the same. Find your seat and watch the world go by over a coffee or frothy beer. While I'm sure other islands take up this practice, I appreciated how even in the island's busiest city, time stopped at sunset to merely watch each other walk in and out of each other's lives. In these moments, I felt connected to Naxos. I felt a part of its routine, tradition and nightly parade. I wasn't an outsider but an insider looking outward. This nightly practice is reason alone to head to Naxos, especially if you seek a slower pace to life.
The Ancients
What surprised me about the Greek islands that I visited was the lack of ruins. It seemed as though I had seen more impressive Greek ruins in Italy than I did on the Greek isles. However, Naxos was the exception. While it might have taken some digging, the past was ever-present on the island. From the first glimpse of the Temple of Apollo as Naxos' welcome sign in Hora to the massive kouros scattered along nothing roads, Naxos doesn't disappoint in archaeology. Naxos is an ancient sleeping giant. It is the largest of the Cyclades chain and yet its ancient sites tend to sleep peacefully in the grandeur, only visited by a handful.
Soft Sands
On Santorini, I found the beaches to be a test of balance. A lover of swimming, merely getting into the water required an awkward jaunt across giant pebbles. Like a tightrope walker with no experience, I could never feel at ease on Santorini's shores. The beaches were more work than fun. However, Naxos changed my tune. I found sands so soft and water pool-like in clarity. If you find yourself on the east coast of Naxos, you might want to find Psili Ammos beach. The sand that could be confused for walking on butter blanketed the sea floors for what felt like miles upon miles. While there are plenty of popular beaches on the island, I advise getting off of the main drag and seeking out the dramatic isolation of Naxos' east coast instead.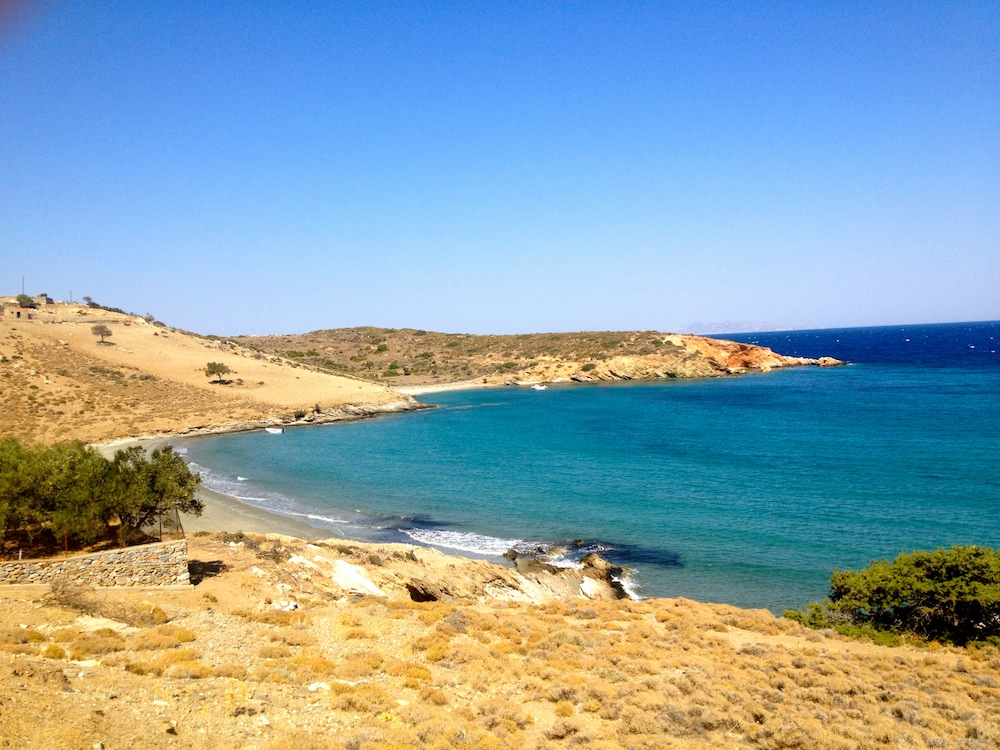 Rocky Mountains
When I went home to Colorado for Thanksgiving, it seemed as though the mountains that grew to be commonplace in my life were in fact larger than they were before I left. Far from a skier or a mountain person you might say, I never realized how much I was drawn to landscapes with mountains. Naxos is the most mountainous island of the Cyclades. Lording over its peaks is Mount Zeus, measuring just over 1,000 meters. Naxos isn't your typical pictured Greek island, namely for its mountainous terrain. And frankly, I think that's why I preferred Naxos to the others. I think the traveler is always in search of a little piece of home on their adventures. The mountains of Naxos provided that sliver of something I knew. 
According to Greek mythology, Naxos is somewhat of a heartbreak mender. When Theseus rejects Ariadne on the island, Dionysos stepped in and nursed Ariadne's broken heart into a marriage. For me, that was Naxos, a place that could easily uplift spirits and hearts.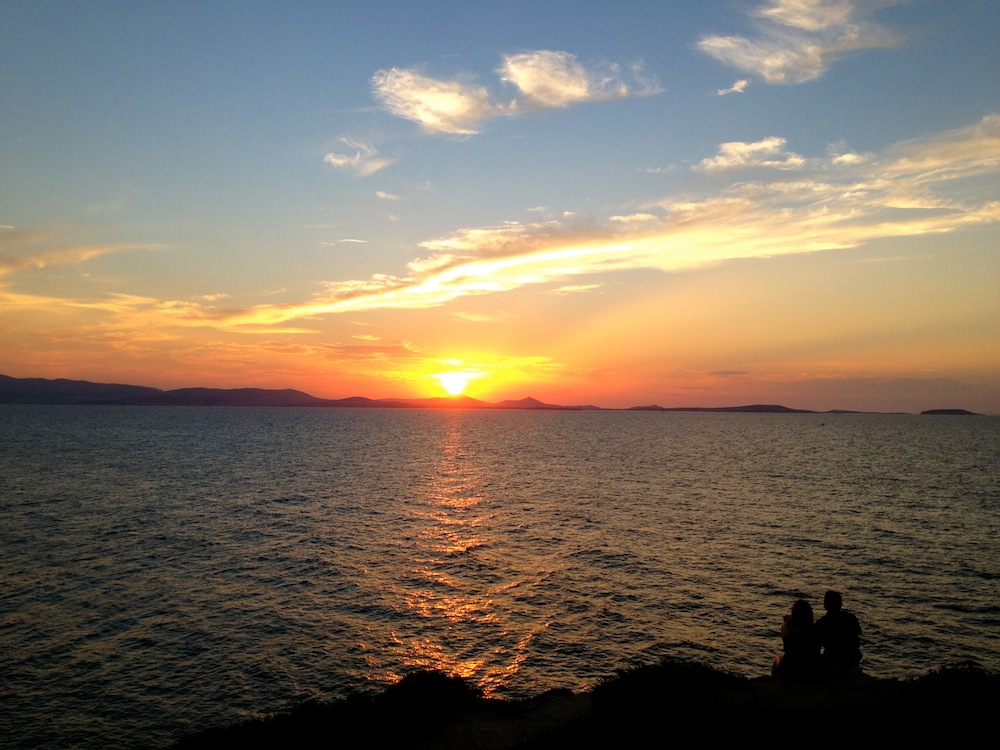 For those who have been to some of the Greek islands, what was your Naxos, the island your preferred more to the others?