A pile of stones is never just a pile of stones in Ireland. It is a facet of history, a connection to times long since past, someone's former home. On the Dingle Peninsula of Ireland, the landscape is speckled with homes and forts of residents who might have just grunted to communicate, too preoccupied with getting food and surviving and nothing more.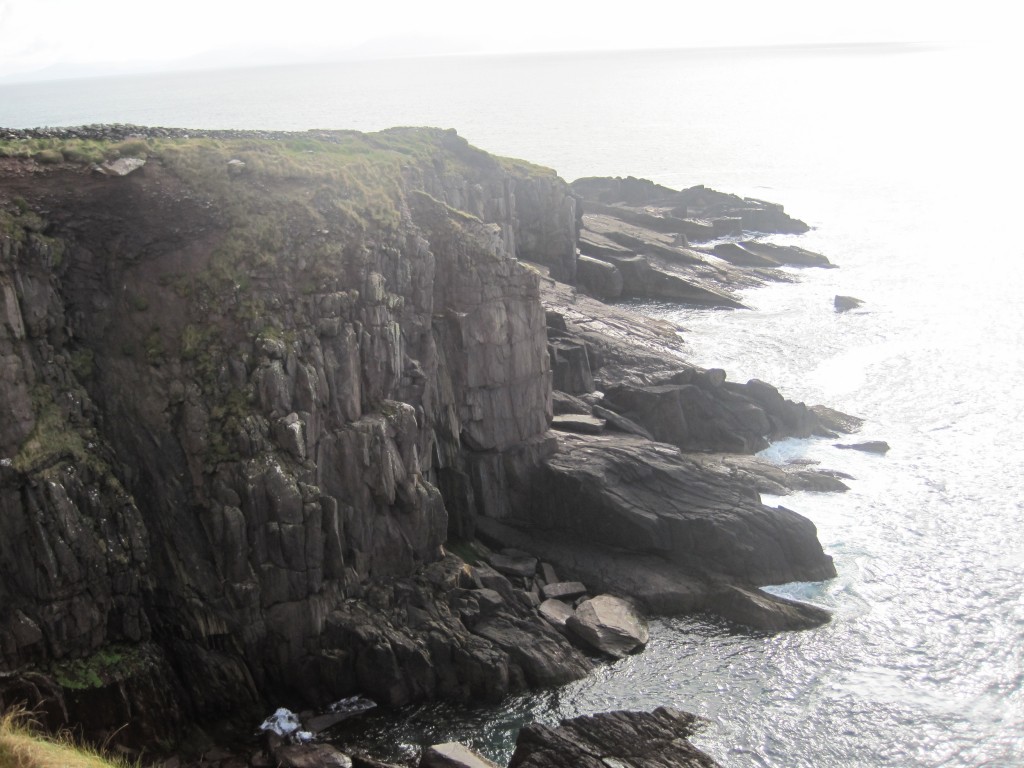 The Dingle Peninsula rests above the famous Ring of Kerry. It has a quiet over the Ring of Kerry as it lacks the steady stream of tour buses. There are tour buses making the Slea Head Drive, but they are few in number. The peninsula centers on the town of Dingle, where a dolphin named Fungie likes to frequent the Bay. Apparently he entered Dingle in the 80s and never wanted to leave. Perhaps he is mesmerized by the colorful pubs and charm the town lends.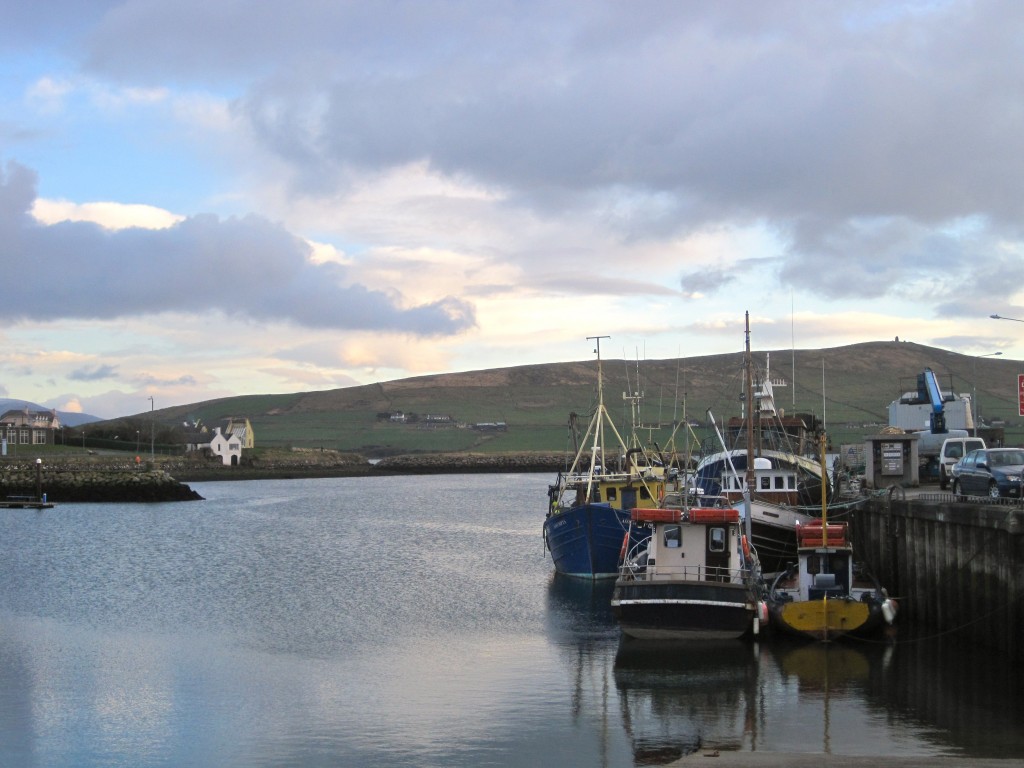 I set out from Dingle in search of all of these ancient sites I had heard the peninsula housed. The Dunbeg Fort enters the scene as my breaks screech. I nearly miss it for it just looks like, a pile of stones. Walking down a long pathway, I quickly realize the fort is not just a mass of stones. The entire site has been dated back to 900A.D., but the oldest traces note much earlier residents in 580 B.C. Used as a defensive structure, I can see why you would set up your stones here. The coastline is at your feet, which explains why much of the Dunbeg Fort has fallen into the sea.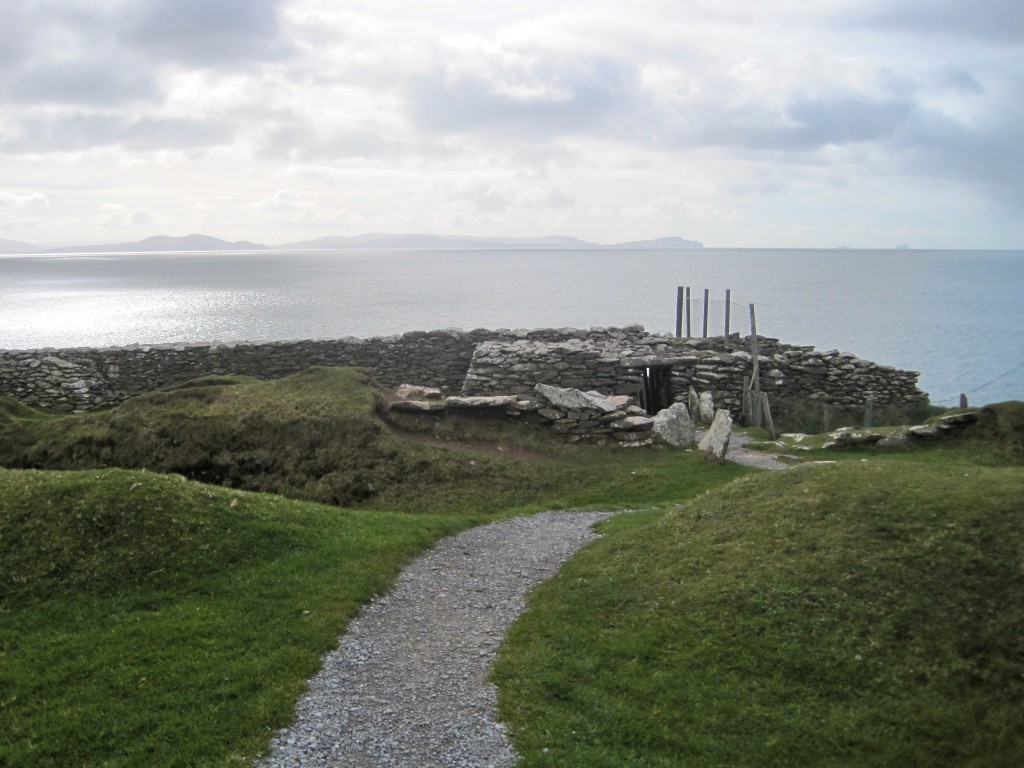 Following the coast, I hit the Beehive huts, inhabited from ancient times to 1200 A.D. As the only soul around, I sit in one of these structures, composed with no mortar, but in such a way to keep the rain out. It is hard to imagine single families could live here. You can hardly stand up without bonking your head. My skin begins to crawl as I sit here alone, wondering who has sat here before me, who lived and died in this cave-like home.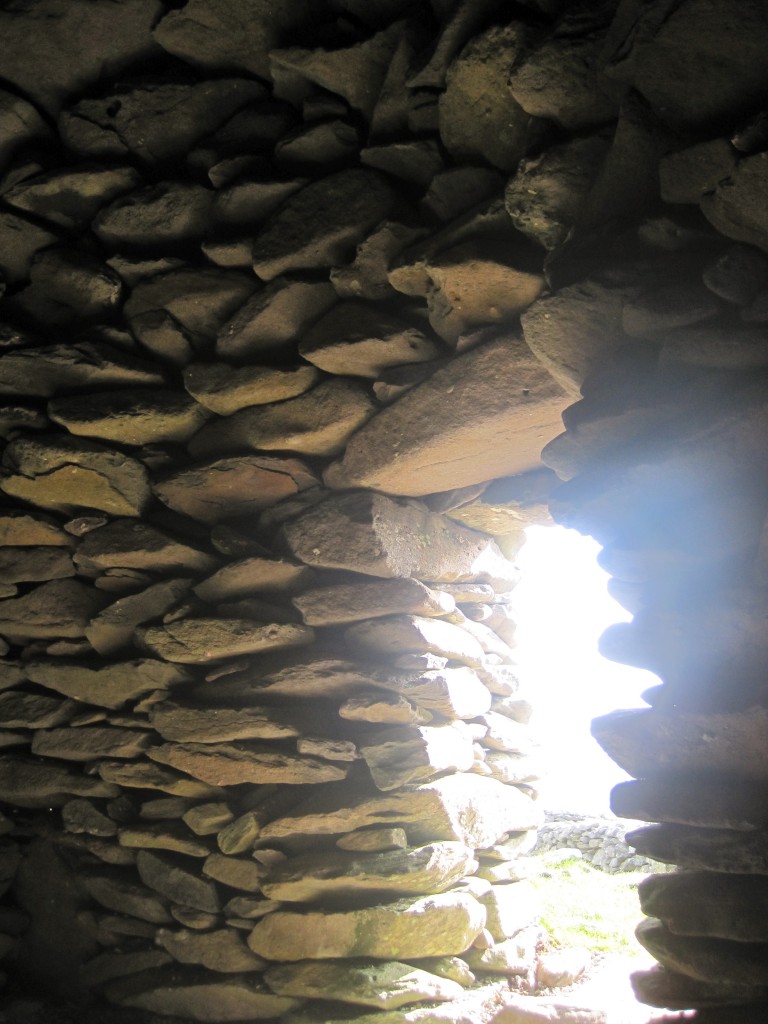 I move on to conquer Connor Pass. I am somewhat frightened by all of the bright yellow signs cautioning me to turn back if I have a large load. Despite all of the potatoes I have been consuming, I risk it and drive up the mountain pass. At one point it gets so narrow that only one car can pass at a time. You have to look ahead to see if anyone is coming before you can gun it and get out alive, or so it feels. If you encounter a car, be prepared to back up in a squiggle pattern as you try not to fall off of the cliff. I reach the top and get out from my car, as my hair whips frantically in my face. A few other solo travelers are at its top, as we all try to take photos with such strong winds. In a strange accent a man says to me, "It's a bit breezy, isn't it?". Just a little, as I duck back into my car.