Pam of Spunky Girl Monologues proudly highlights two main aspects on the main page of her travel site. She is a traveler and a Canadian. Now, if you don't know any Canadians, I suggest you get to know some for they really do seem to be the friendliest of people. Pam is no exception. She is gearing up to go on a round the world trip this fall. In the mean time, she shares her breathtaking photography, travel tips, and insights into Canadian travel. Please enjoy her guest post below of this spunky girl's experience in Paris.
Three years ago I sat in a chair in my cozy little basement apartment, having boy issues while feeling upset. I opened my laptop, went to Air Canada's website and searched for airfare. I was thrilled when I found a flight to London for $700 roundtrip.  I scheduled 5 days off of work, booked the flight and left 4 days later.
It was a crazy plan, flying into London and taking a train to Paris. At the time it never occurred to me that I was heading to the "City of Love". I was going to Paris.
I arrived at Gare du Nord around 9 PM with no guidebook, no hostel booking, and the struggle of remembering my 9th Grade French. The terminal was a buzz with people. Suddenly I was struck with the feeling of utter aloneness. I walked around the terminal, stumbling upon a little news shop.  When I found an English guidebook, I grabbed a pen out of my bag and proceeded to write numbers down on my hand for hostels in the city. Then I searched for a payphone and some change.
It took half a dozen phone calls before I found a bed at the Hotel Caulaincourt. Navigating the Metro in Paris for the first time was confusing. I had some idea of where I was going, but I was tired and wanted to rest. When I saw a guy reading Lonely Planet's "Europe on a Shoestring" I was in heaven. When he said he was also staying at Hotel Caulaincourt, it was fate. Okay, maybe it wasn't fate, but it was damn good timing.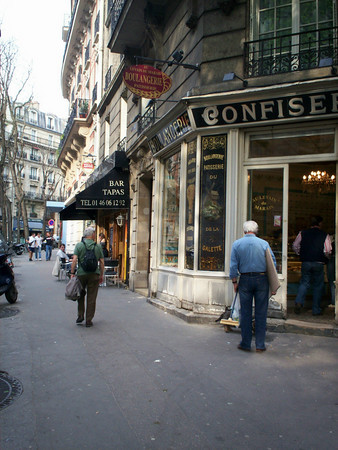 I had nothing planned when I awoke on my first morning in Paris.  I did feel the need to go to the Eiffel Tower. I was in Paris after all. However after one look at the massive line I decided against riding to the top and took a walk along the Siene instead. I know, I missed out on amazing views, blah, blah, blah, but walking along the Siene was beautiful.  I loved watching the calm water, peering at the houseboats docked along the banks and listening to the birds chirping through Parisian air.
After a leisurely lunch of fresh croissants and strawberries I decided to give the Louvre a go. I've always loved art and art history. I knew there were some amazing paintings housed at the Louvre, so I hopped onto the Metro and made my way over. When I walked inside, my senses were on overload. I couldn't believe I was standing in an art gallery. It wasn't peaceful. It was noisy, so noisy that I could hardly think. That's when I made the second unthinkable decision of the day. I decided to NOT go in. Instead I walked outside, sat by the fountain, peered at the building and took photographs until my batteries went dead, forcing me to go back to the hostel for more.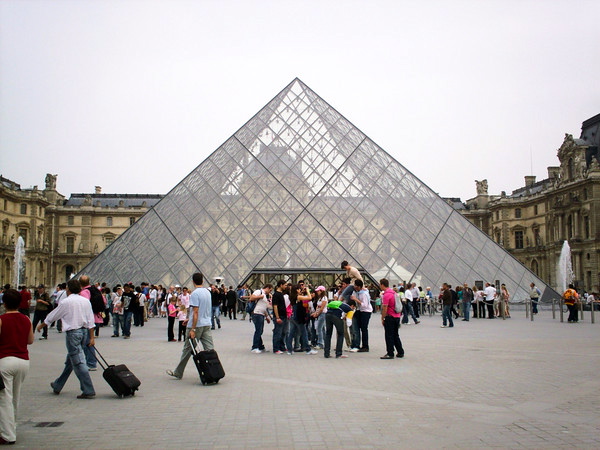 When I returned to the Louvre, I walked through the gardens instead of the art filled hallways. I smelt the flowers, watched the people and took even more photographs. As I reached the end of the gardens, I looked to my left and saw the Eiffel Tower in the distance, watching over the city like a big brother. I remember thinking, "It can't be THAT far away" as I stepped off the sidewalk and started to walk towards the Eiffel Tower.
I walked past the Grand Palace and over the Siene. It was getting dark. Walking down a quiet street was like walking a red carpet. Instead of going to the Oscars, I was walking to a now glowing Eiffel Tower. I didn't care that I was alone. I was focused on one thing. When I finally arrived I was in awe. The Eiffel Tower was beautiful in the daylight, but it was gorgeous at night. As I walked underneath I heard cheers. My arms were covered in goosebumps. I looked up to a now sparkling tower as hundreds of lights twinkled around its frame.  I was speechless, my eyes were watery and I didn't want to leave.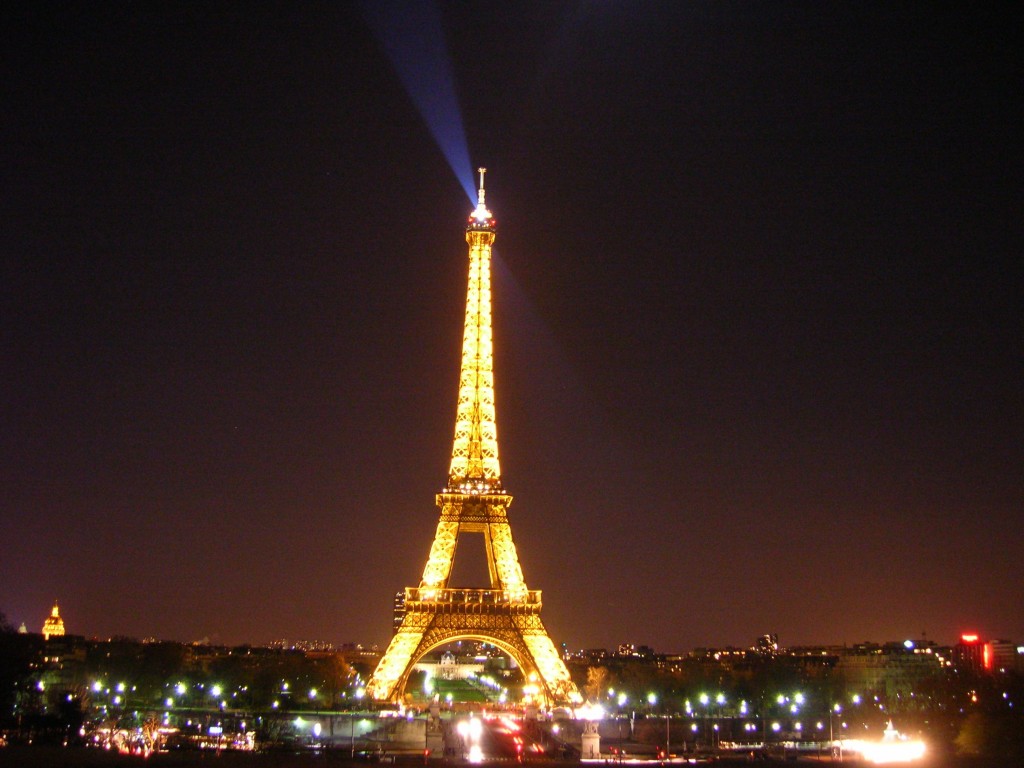 I had arrived in Paris feeling sad and slightly jaded, but as I made my way through the city I started to warm up to it. It was beautiful and I was falling in love with it more and more. I didn't mind the Metro. I loved the Palace of Versailles and I finally found peace and quiet at the Louvre.  However, after witnessing a sparkling Eiffel Tower, getting to know some cool roommates and gorging myself on fresh croissants and strawberries, Paris left me speechless. I was completely won over. So much so, that when I took the train back to London, I was miserable. I couldn't get into the London vibe. My heart was still in Paris.
For more from Pam, head on over to Spunky Girl Monologues.