With Easter Sunday just days away, I am reminded of all of the houses of worship I have seen. In Europe, one church after another starts to blend together, especially if you are on some whirlwind tour. Regardless, these spaces evoke a silence and calm away from the rest of the world. Even if you aren't a religious person, you can appreciate the architecture, history and peace that comes while sitting in a pew.
St. Kevin's Church, Glendalough, Ireland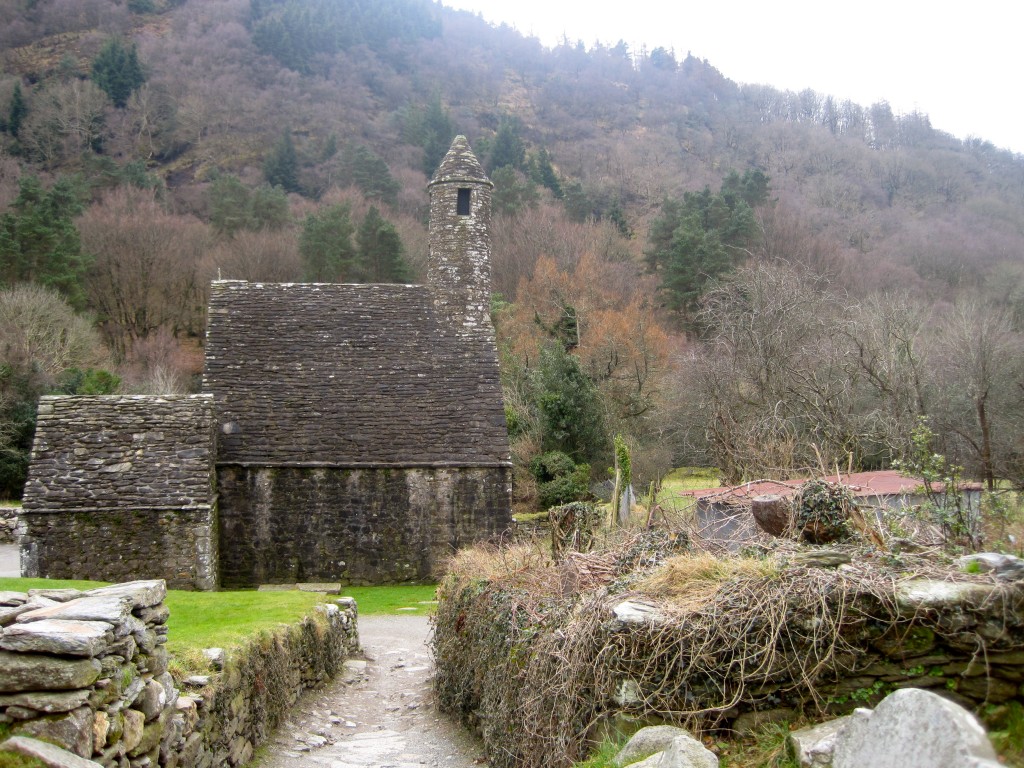 St. Kevin's Church in Glendalough Ireland has that rugged appeal. The saint set up a monastic site here around 570 A.D. In the heart of the Wicklow Mountains, a mist hangs over the air, as the simple stone structure stands somewhat altered from its deep origins.
Jelling Church, Jelling, Denmark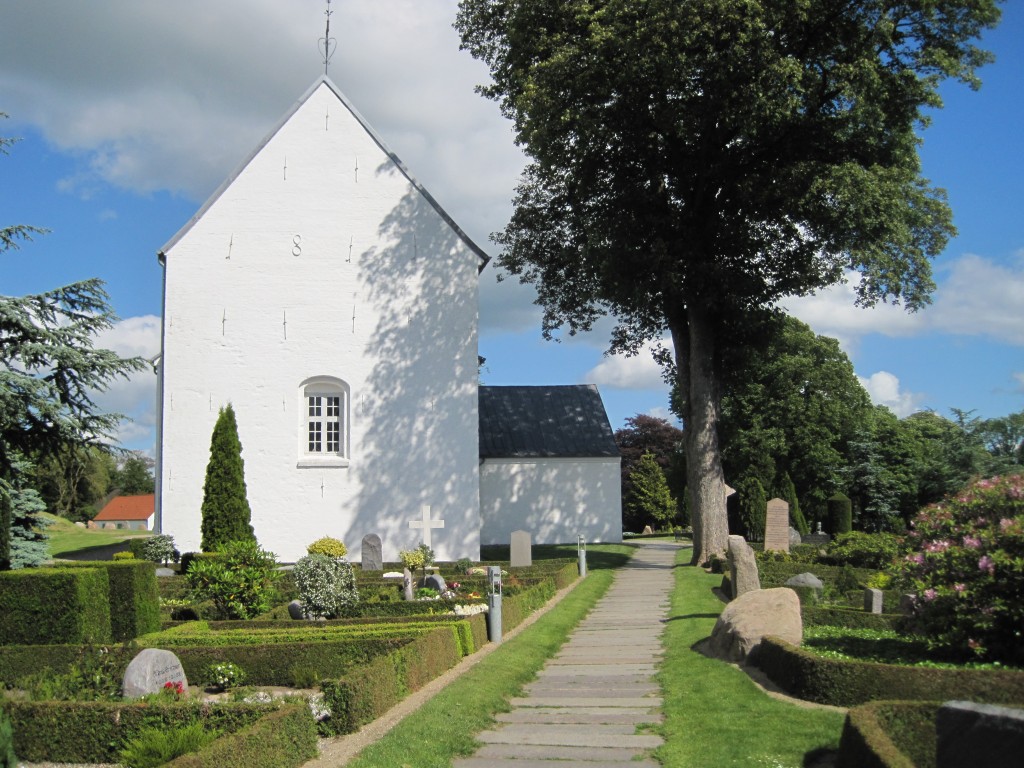 The burial mounds and runic stones at Jelling are considered to be Denmark's birth certificates. Housing the story of Denmark's beginnings is the Jelling churchyard. I couldn't enter the church for it was locked. However, I could imagine the last pagan king of Denmark converging with the first Christian king of the country on these grounds.
Capela Dos Ossos, Évora, Portugal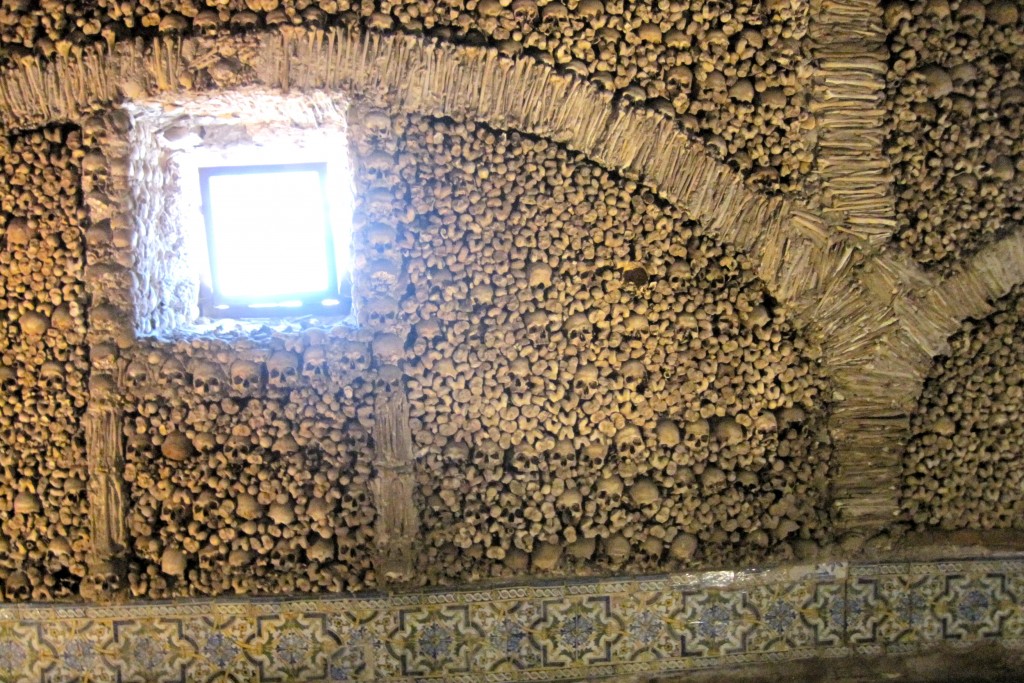 Perhaps the most chilling church I have entered is the Capela Dos Ossos, literally translating to the Chapel of Bones, in Évora, Portugal. Around 5,000 people make up the walls of this chapel. From one skull to the next, you can tell the differences in person. At the chapels entrance a sign reads, "our bones await yours", spine tingling to say the least.
Fulda Cathedral, Fulda, Germany
A distant grandmother was baptized here; perhaps that is why I felt pulled in the cathedral's direction. Then again, it could be its size. Fulda's Cathedral dominates the town. On Sunday mornings, little old ladies scramble to get inside before the bells cease their chimes. The tomb of Saint Boniface also lies within the Cathedral.
Duomo di Santa Lucia, Ortigia, Sicily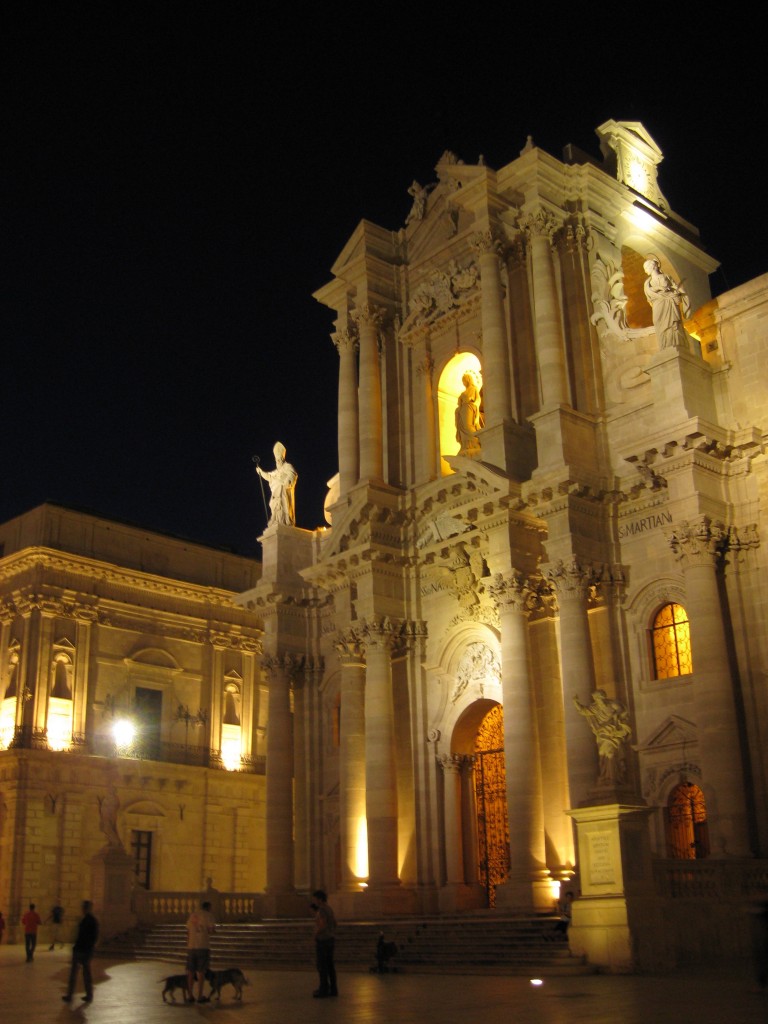 The Duomo in Ortigia is by far my favorite church in Europe that I have seen. Along its sides you can see the columns to the Greek temple to Athena. The grand architecture is a symbol of changing of faith, going from the belief in several higher powers to just one with its baroque façade. It faces a blindingly white square as it tells just what religion can be throughout time. The faiths may change but the structures are still the same.
Do you have a favorite church, mosque or temple from your travels?