"Alright Big Daddy girl, will you have a banana pudding?", the rough and tough waitress asked me in Montgomery, Alabama. I had ordered a barbecue pork sandwich called the "Big Daddy" which apparently gave me the fine title of "Big Daddy Girl" for the evening. She was the type of waitress who told me Blue Moon was a local beer, calmly frazzled on her first day of work.
The sun had just set on Montgomery when I overheard a conversation. A group of guys shouted across the street to their friend heading on her own way. They asked her if she would be fine walking to her car. She joked in the thickest of southern accents, "Oh yeah, I got my gun on me." America's South is a part of the US unlike any other. These satiric conversations, the slower pace to life and big daddy sandwiches are all a part of the show.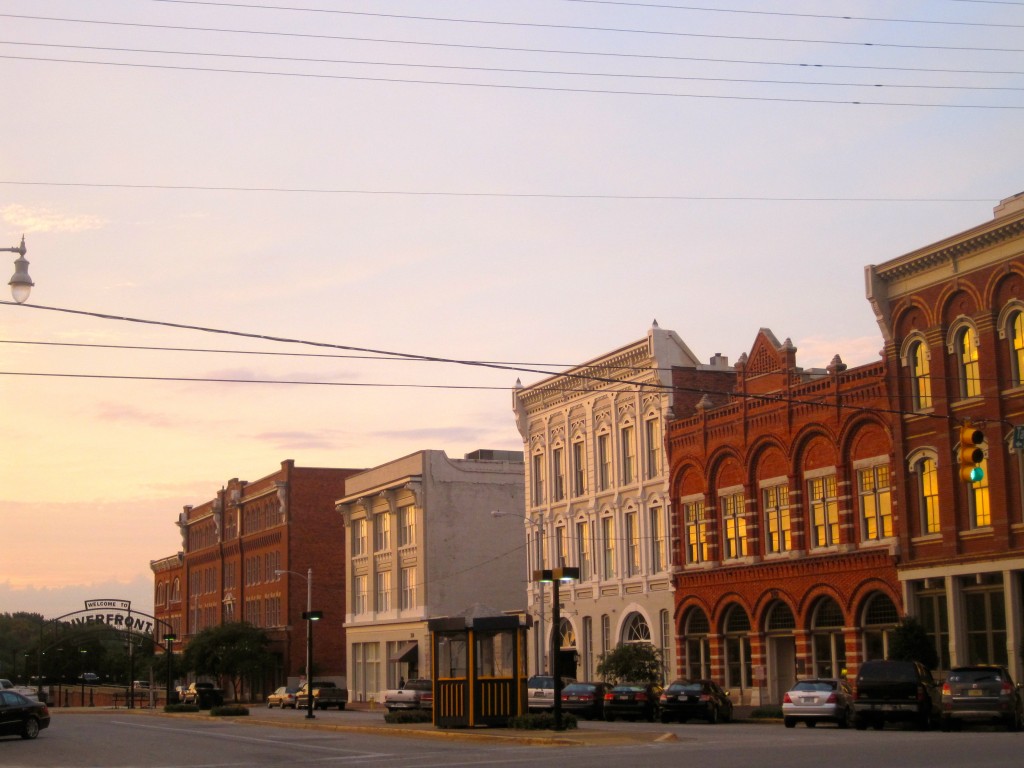 Montgomery showed very few signs of life on its streets. It was hard to believe this is a capital city. More like a sleepy town, I had only but a day here, but a meaningful one at that. Montgomery is credited with catapulting the Civil Rights Movement in 1955. It mostly began thanks to one woman, Rosa Parks.
The Rosa Parks Library and Museum is supposedly where she took her famous stand, refusing to give up her seat to a white man on one of Montgomery's buses. The museum holds a replica of the bus and provides insight into the African American seamstress.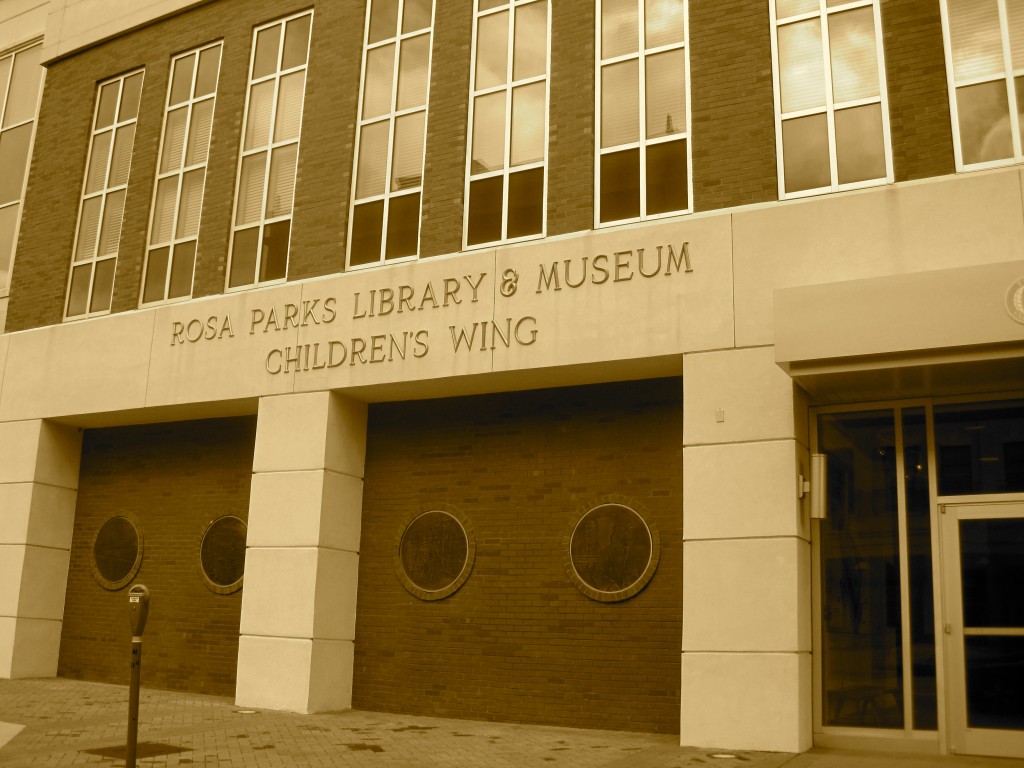 When so many make assumptions and stereotypes about America's South, you have to look at Montgomery for stirring the pot of inequality. The simple act of holding firm to a no doubt less than cleanly bus seat started a movement, an amendment to the unjust realities of the time. While the rest of the nation was behind the times, a city in the middle of flat Alabama was trying to move forward.
Of course, Rosa couldn't do it alone. Montgomery is also where Rev. Martin Luther King Jr. first preached as a young pastor at the Dexter Avenue King Memorial Baptist Church. MLK led the Montgomery Bus Boycott after Parks was arrested for her famous stand. From the pulpit of this church he rose to a challenge that would become his legacy.
Of course, the Civil Rights Movement in Montgomery is not the only historical reason to visit the capital city. It is also where you will find the First White House of the Confederacy. The modest home is where Jefferson Davis and his family once lived. Confederate President Davis gave the order to fire on Fort Sumter from inside these walls.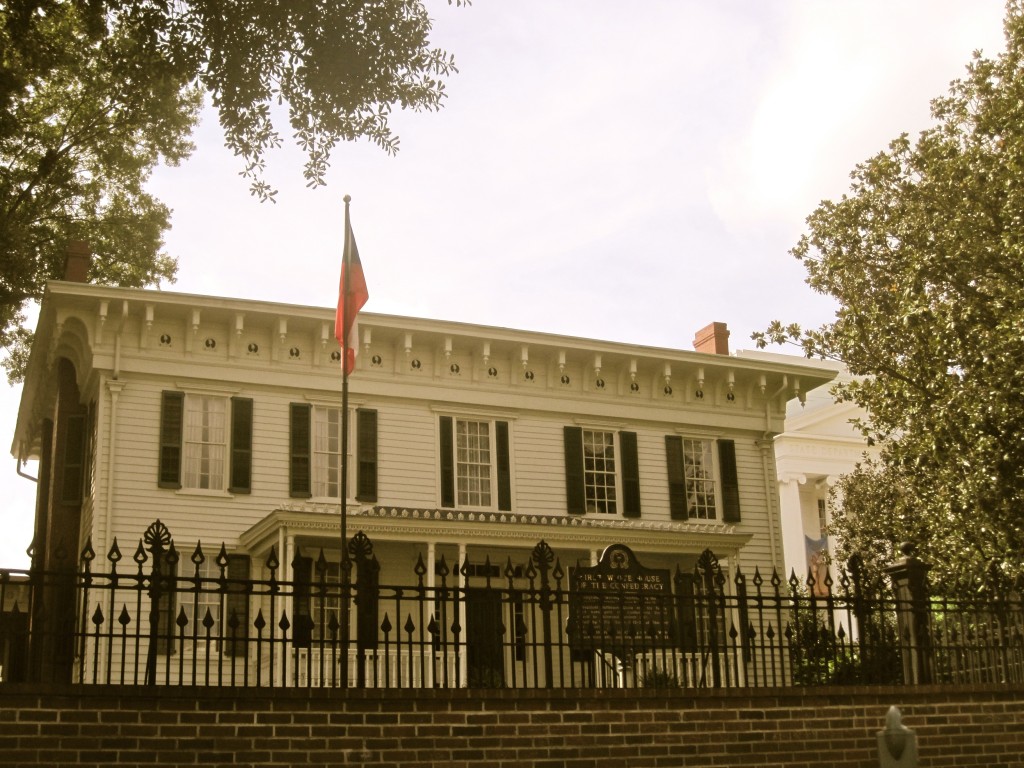 Montgomery's civility strangely comes through seeing the place for which Parks took her stand and where a piece of the nation attempted to break off from another piece. You can sense the controversy to Montgomery, but also its polite boldness. And as that woman said to her friends, perhaps half joking, half serious, her roots are in those of Parks and Luther, where if there is injustice, she will stand.
I ended most of my southern road trip on lonely stretches of Alabama and Mississippi. Driving through fields of cotton on the way back up to Arkansas, there was an inner calm to this part of the United States. Most don't call it beautiful, but step into a gas station in these parts and the entire nation is represented. There is a beauty in uncovering the reality of the South and Montgomery is further proof of that fact. The city is a quiet standout, carrying herself boldly in the most noble of fashions.

Have you been to Montgomery?