A robed man waits for a couple to shell out their "donation". While every guidebook will tell you entrance into the Basilica of St. Stephen is free, the holy might have a different notion. I pay my forced donation, lending the couple without change a giant sigh of relief. Now the unidentified ticket agent has change to give the duo so they too can enter the largest church in Hungary.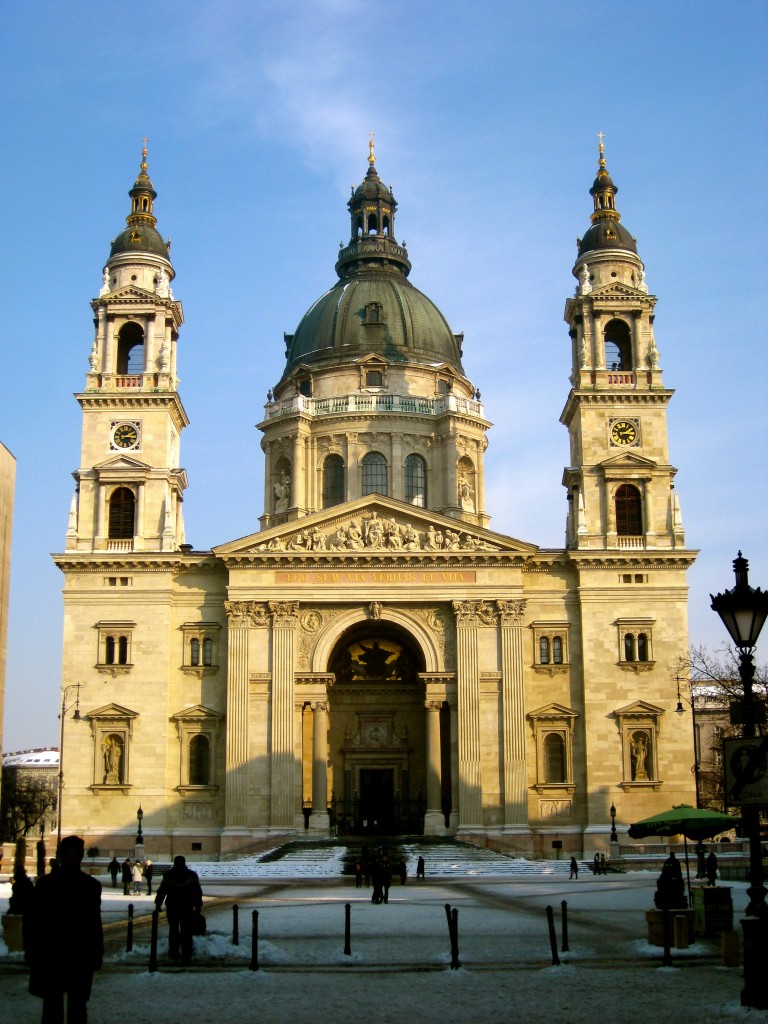 The neoclassical cathedral might need all of the donations it can get for it took over 50 years to build. The dome caved in in 1868, destroying the structure. It would be rebuilt from Budapest's floor up and finally open for the business of prayer in 1905.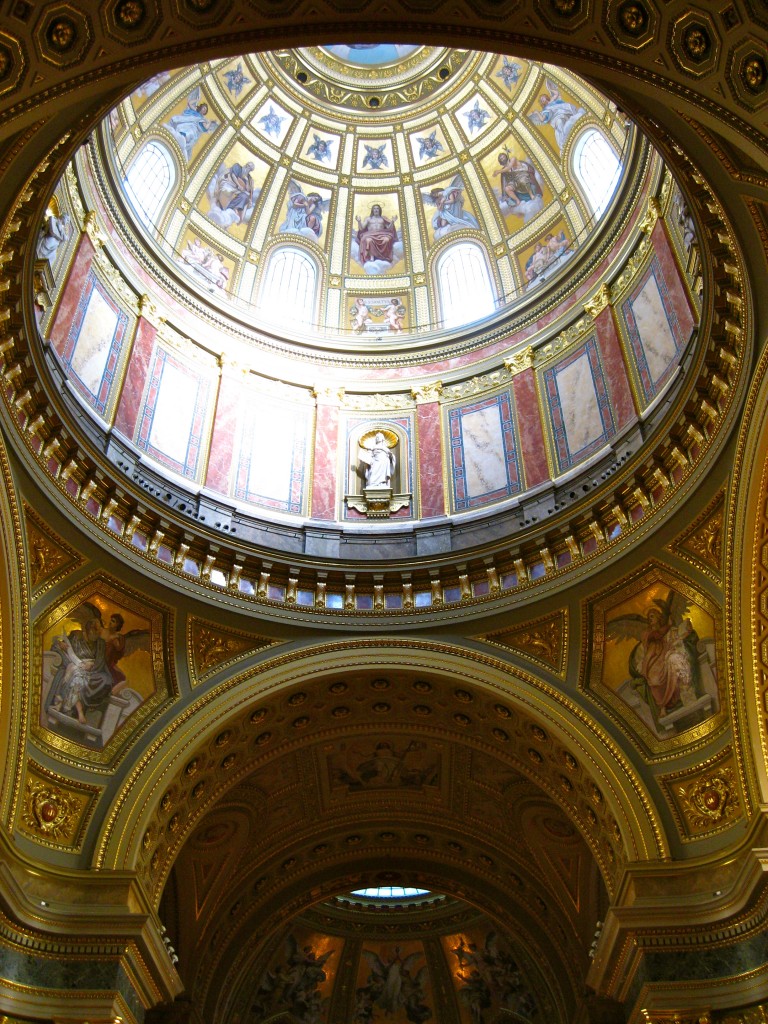 Szent István Bazilika is as ornate as Budapest's Parliament. The separation of Hungary's church and state is blurred upon entering. Gold-leafed detailing and saintly images fill every inch of this impressive structure.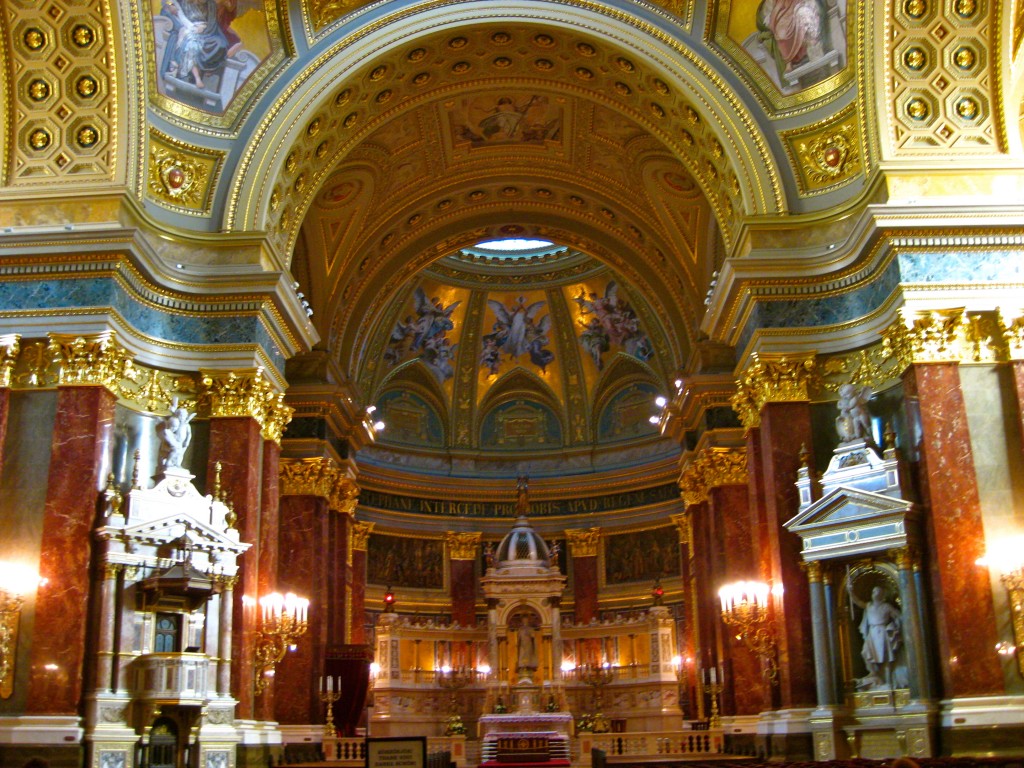 I observe a teenage girl running to the back of the church. She is following the signs for the Holy Right Chapel, home to the mummified right hand of St. Stephen. The object of great devotion for Hungary, like St. Stephen's crown, shuffled hands throughout history. Apparently a monastery in Bosnia held this handshake until 1771 when Maria Theresa returned it to Hungary. I walk up to the box holding the saint's sacred hand. You can't make out so much as a finger. Another robed cathedral employee stands guard, a little old man with a stone cold look on his face. A few of us try to make out the hand without having to light up the box for a charge of 100 Ft.
I realize my effort to see a saint's body part will go in vain unless I cough up a very small price to see it lit up in all of its glory. The few tourists perk up as I hand over my change to the robed man, relieved they can see the hand on my forint. Suddenly the serious man keeping watch on the prized relic turns his frown upside down. I am given the inside tour of the hand in Hungarian, a language I might never understand. I nod as though I comprehend what he is telling me about this holy right hand, but I am really helplessly clueless. He points to a tapestry hanging on the wall, one of a globe. Somehow I understand he is saying his family lives all over the world. Discussing places like Miami and Sydney make our conversation less about a saint's hand and language barriers and more about connections transcending them. It is a small price to pay to see St. Stephen's hand and an even smaller price to step inside the cathedral. Under the guise of a donation, something tells me shaking hands with a saint was worth it for karma's sake alone.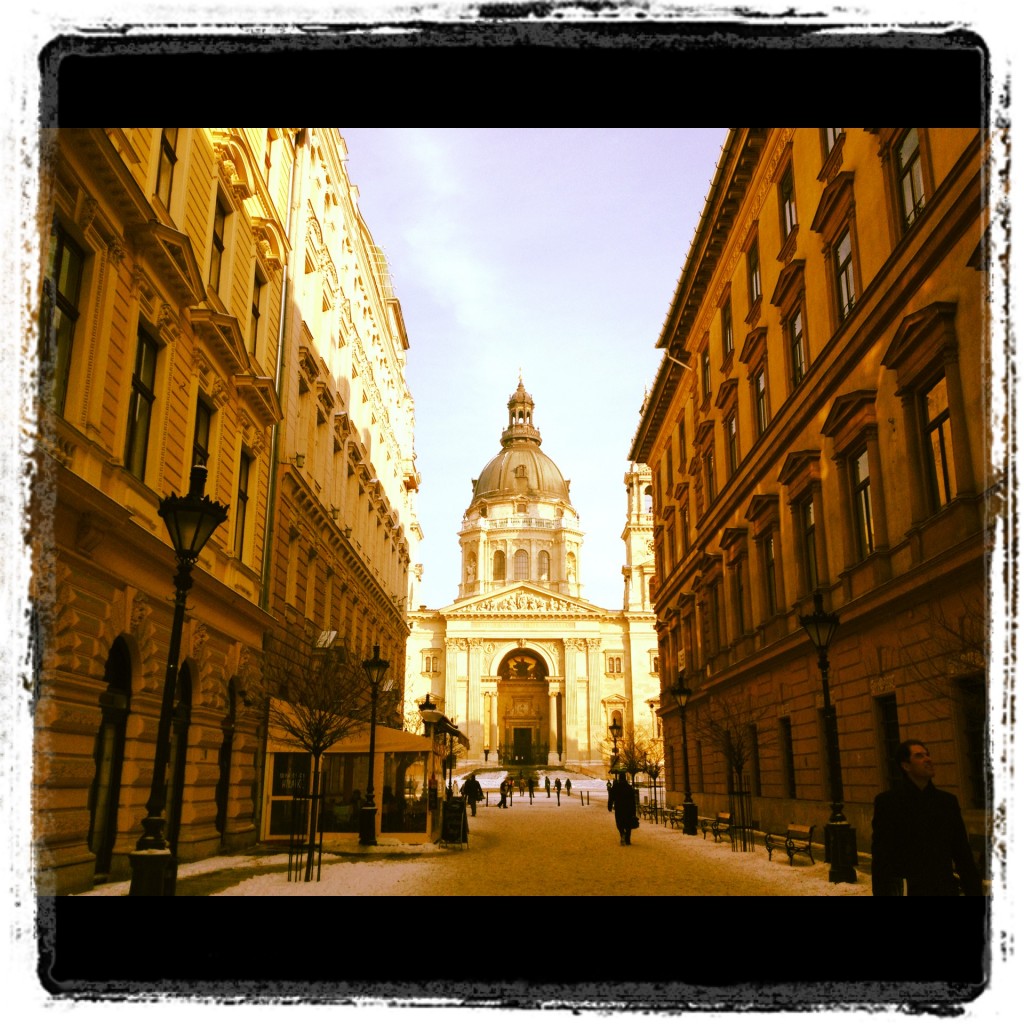 Have you been to the Basilica of St. Stephen in Budapest?