If you have ever stayed at a hotel, you know there is always that possibility an artist may grace your room. Not only is your room made up for you, every 12 year old's dream, but you may also find a surprise on your bed, a work of art.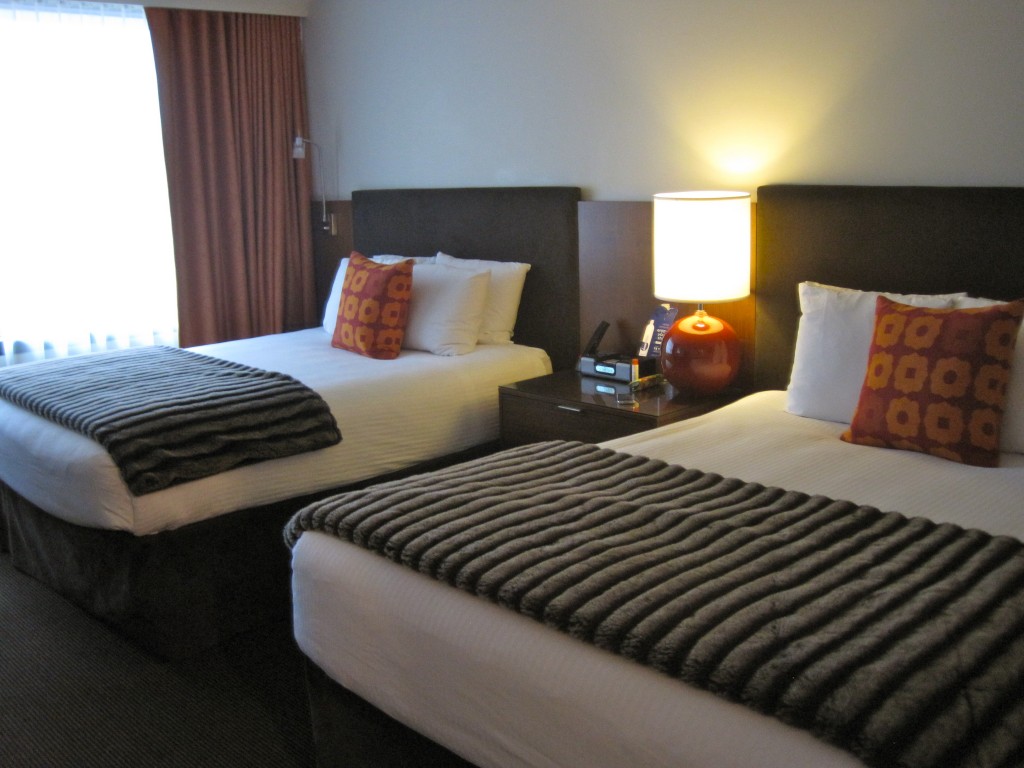 A few weeks ago, I realized housekeeping art is largely under-appreciated. Little is known about how these men or women create their work of art on your pillow. Whether it is chocolates arranged in a pattern or some sort of animal made out of towels, where do these people learn their trade? How long does it take to create these pillowcase works of art?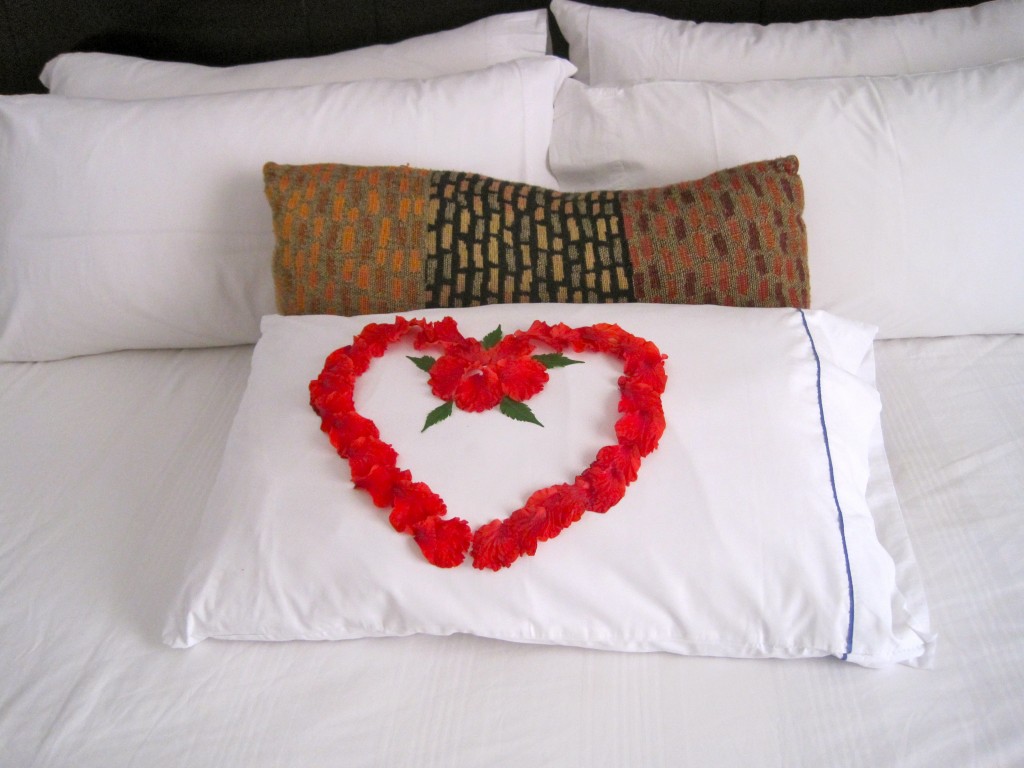 In Mexico, I stayed at the Presidente InterContinental Ixtapa Resort. While I have already gone over my issues with all-inclusive resorts, the hotel did sell me on their housekeeping art. Even if the pillows were hard, each night I would be thrilled to find a heart or a smiley face made out of flower petals.
On a site visit to the Dorado Pacifico Beach Resort, I was given the opportunity to peek in hotel rooms and see what the hotel had to offer. I noticed each bed had some sort of creation to welcome their new guests. Amidst an overwhelming sea of turquoise and white, tiny elephants complete with stickers for eyes waited for you in your room.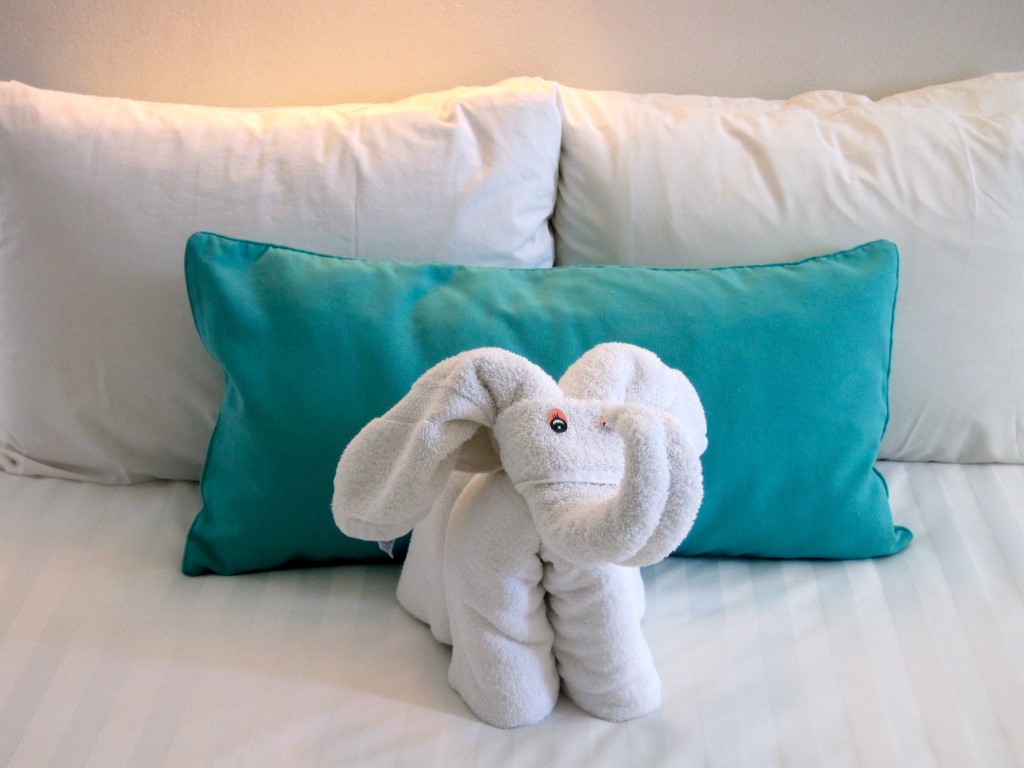 When I asked the woman showing me around how these housekeepers learn their trade, she responded, "It is the mystery of housekeeping". A mystery indeed, not being a crafty person there is no way I could turn three towels into two kissing swans.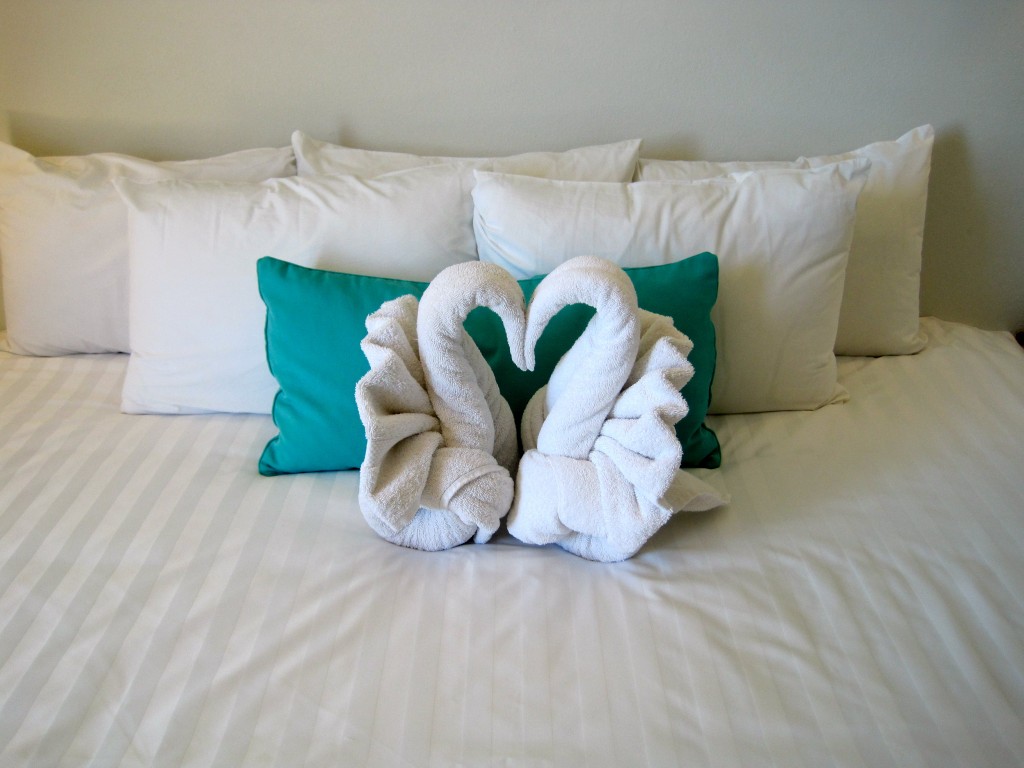 Perhaps you couch-surf or you might prefer hostels. You might stay in hotels and not even care what is on your pillow. However, there is this mystery to their creations. So simple and unnecessary, yet I am always happy to see a smiling face on my pillow. They may forget to mop the bathroom floor properly, but for some reason there always seems to be time for this little detail.
What have been your favorite pieces of art created on your hotel pillow?
The Mexico Board of Tourism in cooperation with the Convention & Visitors Bureau of Ixtapa-Zihuatanejo sponsored this trip. While my accommodations were paid for in Ixtapa, my thoughts and opinions are always my own.