A redhead behind the wheel, complete with a tan trench coat sounds a bit like a scene from a bad romantic comedy involving Ireland. Bad romantic comedy or my reality, there were often moments on my month in Ireland I felt like I was in a movie. My day in Teelin had that tone.
Teelin sits in County Donegal, so small you probably wouldn't know it is a town. The only reason I know of Teelin is for family. My great grandfather was from Teelin and he is buried here. My mom's second cousin Gene still occupies a farmhouse in Teelin, where 5 generations of his family have lived.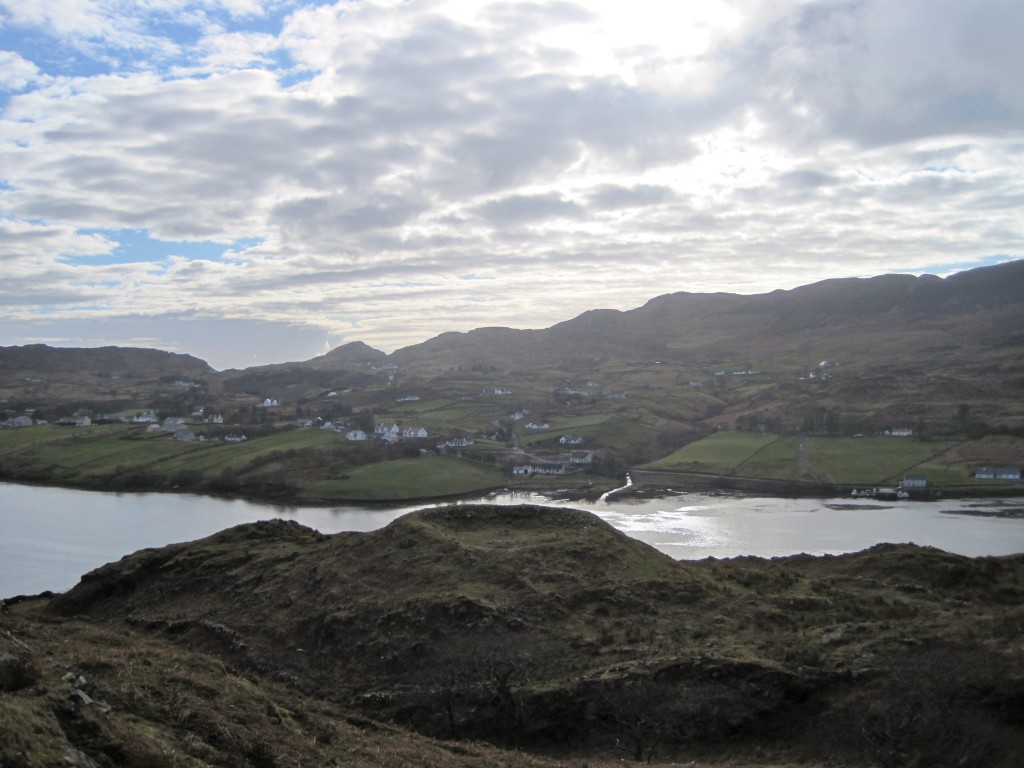 Without a call for warning, I made my way to Teelin, looking to knock on Gene's door again after 10 years of being away. Driving into Teelin, it didn't feel the same to me. It is funny how you remember a place one-way, in a hazy, dream-like sense. I probably looked as though I was casing neighborhoods in Teelin, as I couldn't place just where Gene lived. I decided in the meantime to go climb what are called the highest cliffs in Europe.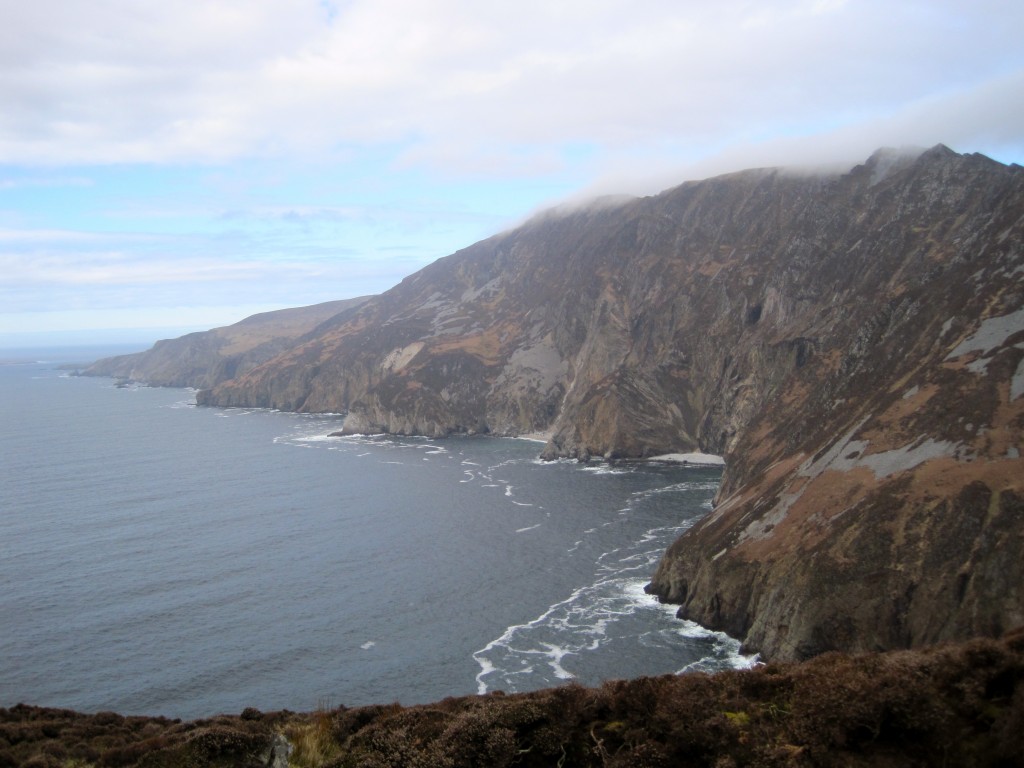 Slieve League raises 600 meters above the sea. Taller than the well-known Cliffs of Moher, Slieve League has that rugged and raw appeal the Cliffs of Moher lack. There isn't a visitor's center or a giant wall impeding your view, just signs cautioning you these cliffs are dangerous.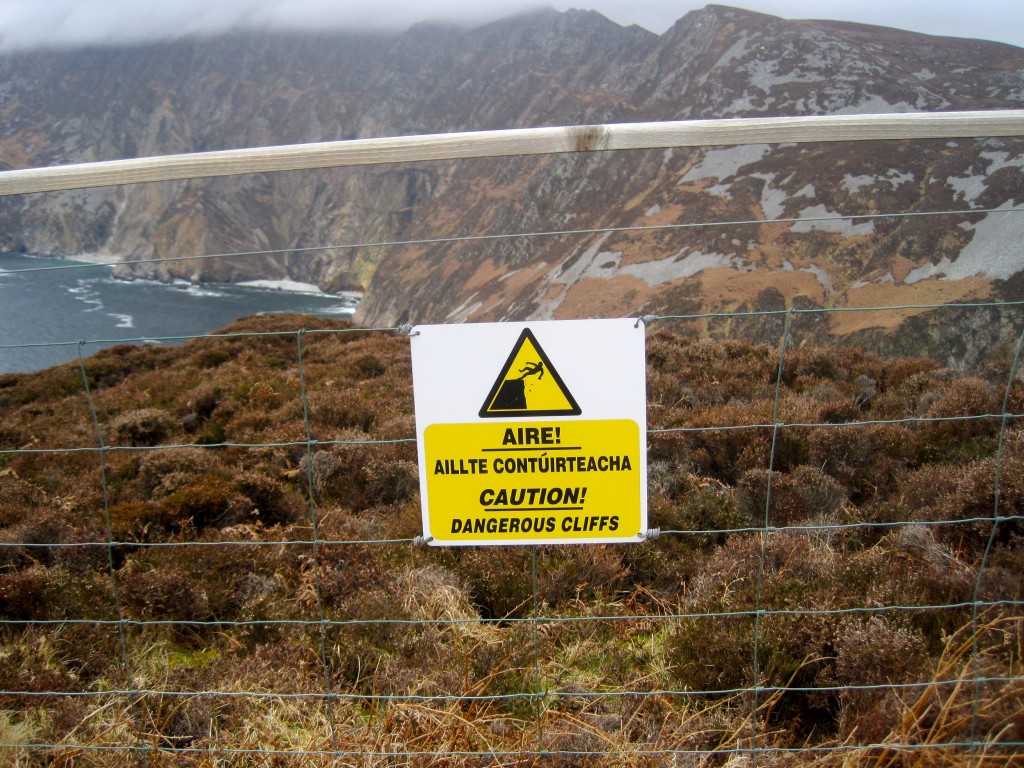 The rock formation in the cove of Slieve League is called "the giant's writing desk". If you look closely, without getting too close to the edge, it is easy to see why. Every giant needs a writing desk and who wouldn't want a view of Slieve League as their inspiration.
After trekking around Slieve League and admiring the ultimate infinity pool on the climb down, I decided it was time to get serious about finding Gene. I popped in the one shop in town that appeared to be open, asking the man behind the counter where Gene's place was. He told me the most roundabout directions of getting to a house just around the corner. It is funny how complicated the Irish can make getting somewhere. Perhaps it is so when you do find what you are looking for and far easier than the directions make it sound, you are grateful to arrive without all of the complications you were expecting.
My hand knocks on the simple door, a little shaky for I don't know if I have the right place. Then I recognize Gene, but I was hoping he wouldn't recognize me. He doesn't. I was 14 when I was here last. I hope I look drastically different today than my old awkward self. Gene quickly launches into hospitable mode, taking me around the area and pointing out prehistoric dwellings, cousins and graveyards. One such graveyard has a chilling feel for he says my great great grandparents are probably buried here among the ruined church and headstones you can't make out names.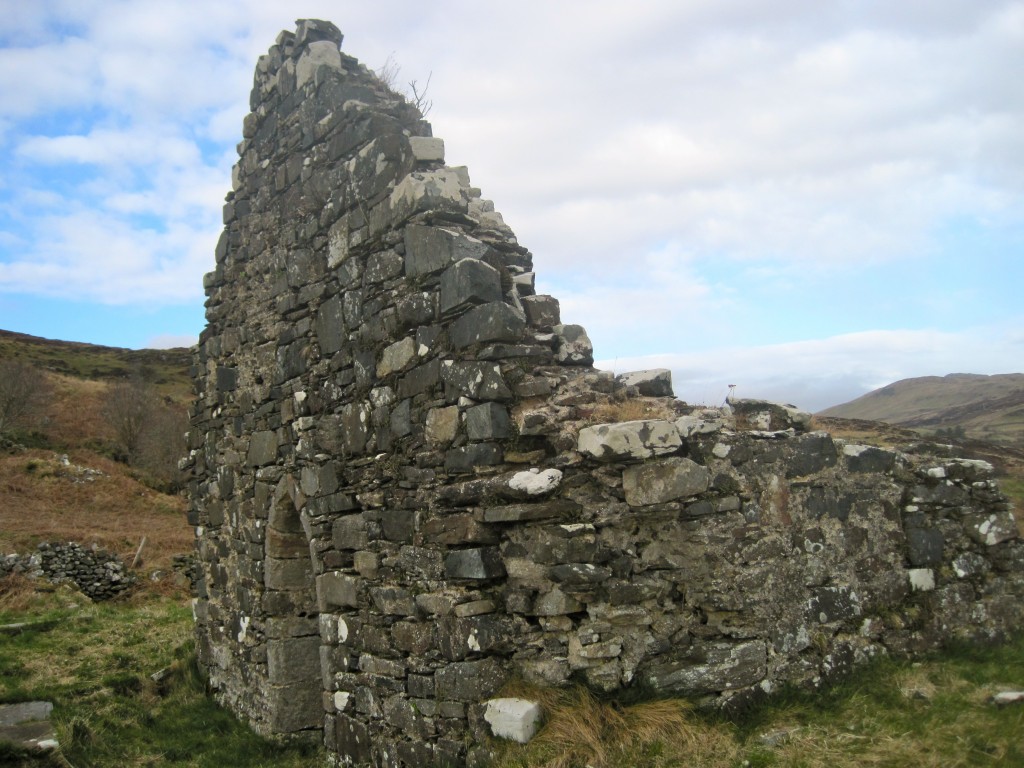 Looking back, it was Teelin, I remembered so distinctly on my visit to Ireland 10 years ago. The surreal greenness. The ferries  cousin Gene wholeheartedly believed in. The whiff of the peat fire. The cliffs of Slieve League. Teelin had the feel of being the climax of my trip. I think in some respects it is why I came.