On the streets of Taormina, I stumble over the clutter of antique shops spilling out into the streets. The clutter is not limited to objects, but also people. Taormina is not the sort of place you come to for anonymity, but rather to see and be seen. Throughout history, writers, artists, aristocrats, royalty and celebrities have vacationed in this resort town on Sicily's northeastern coast. Despite all of the activity in late summer, the shine of Taormina, right down to the glaring sun off of those sliver antique candleholders is endearing to say the least.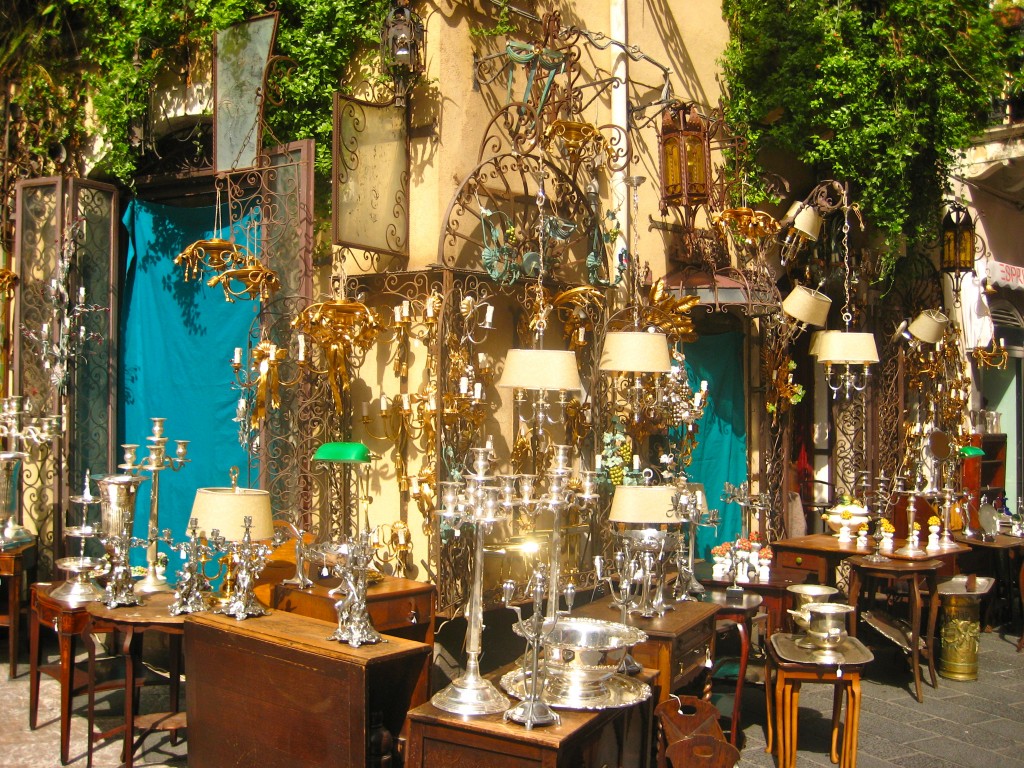 I make my way to the town's premiere attraction, the Teatro Greco. Constructed in the 3rd century B.C., it is the second largest on this island. Scaffolding is up, hinting a production is eminent. In Taormina's warmer months, performances take the stage here.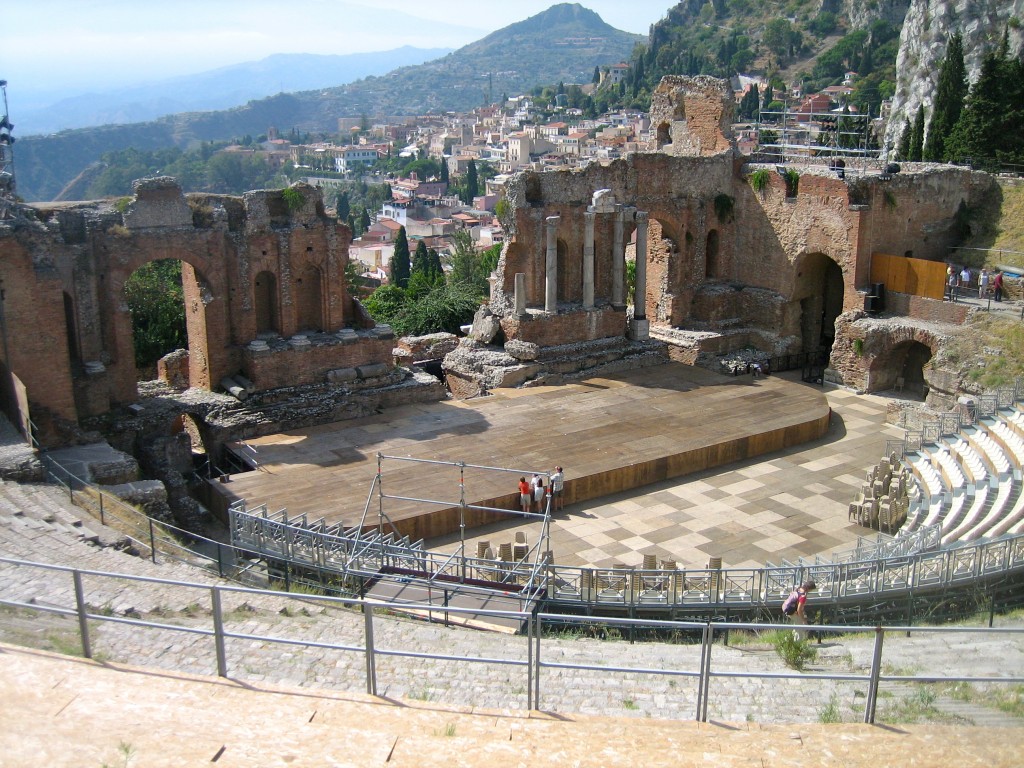 Set in between the sea and sky of Taormina, Teatro Greco proudly holds one of the best views of the town. One particular bend is a stopping point for pictures by most who pass through here. Even the skeptical of this tourist town can't deny this view, myself included.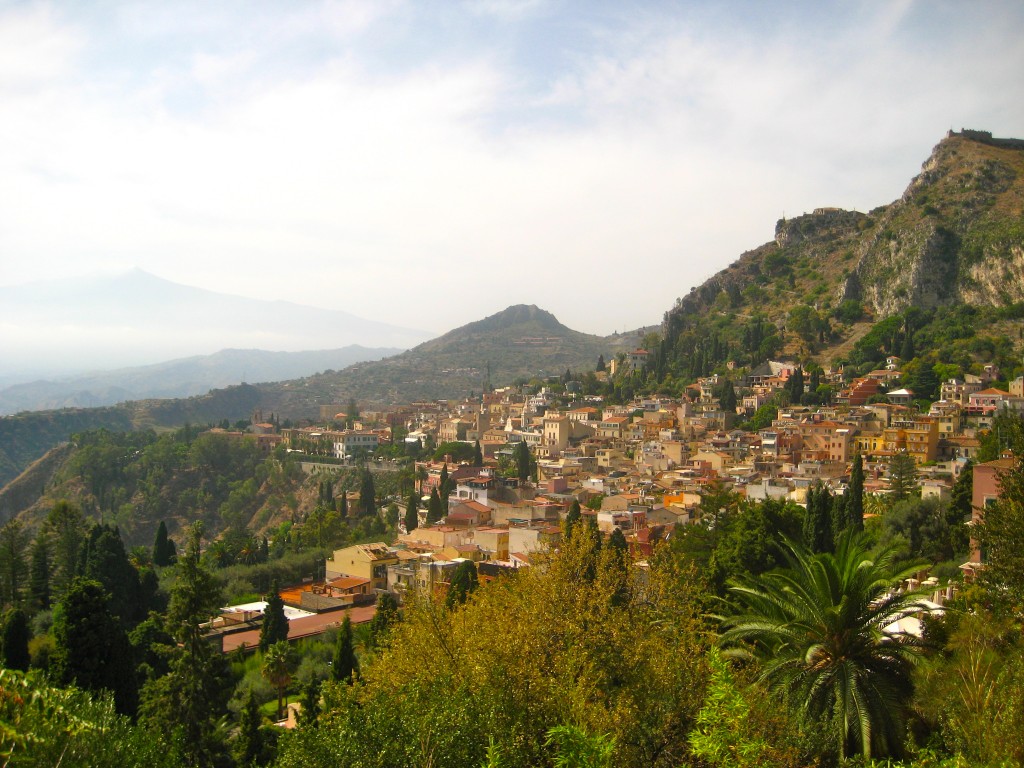 I continue on to Piazza Duomo, the center of activity in any Italian town. Taormina's Duomo almost looks more fortress than religious institution. The 13th century cathedral fills on Sunday nights with locals taking a seat on wooden pews.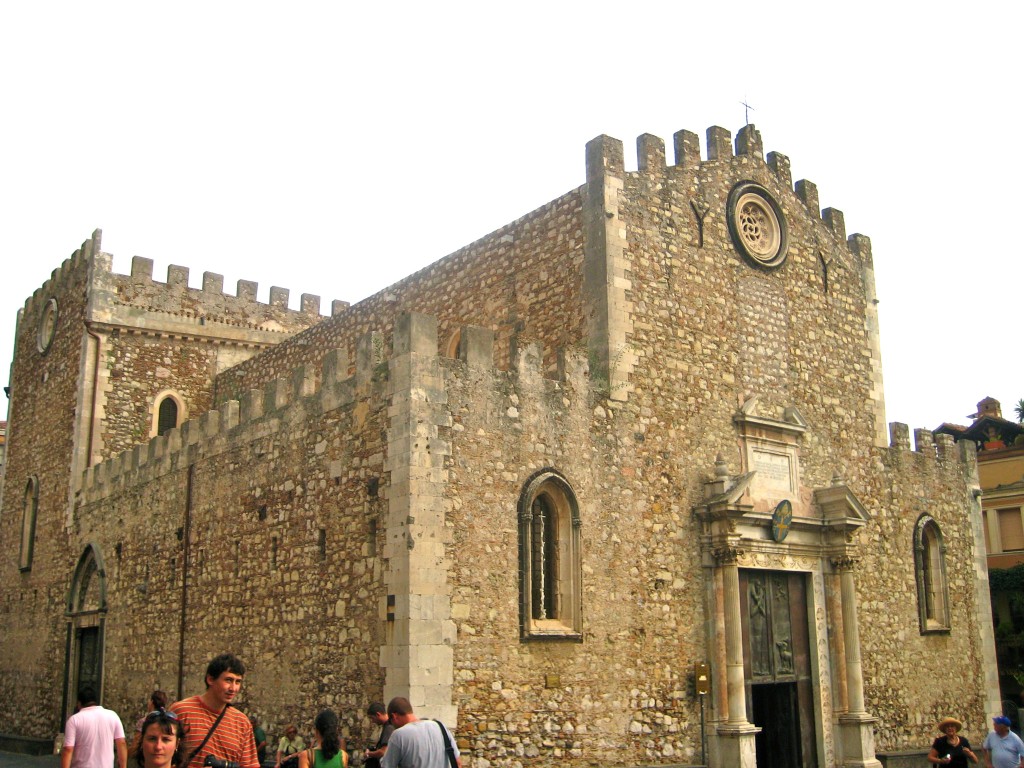 Taormina's perfection makes a full circle at Villa Comunale, the city's gardens. Created by an English woman, the hanging gardens present a lush paradise in the midst of a coastal dream.
Clutter aside, Taormina's appeal comes in its position, up high on a hill, almost like that forbidden toy as a kid, up high on the top shelf. However, Taormina still can't compete with Mt. Etna glaring in the distance.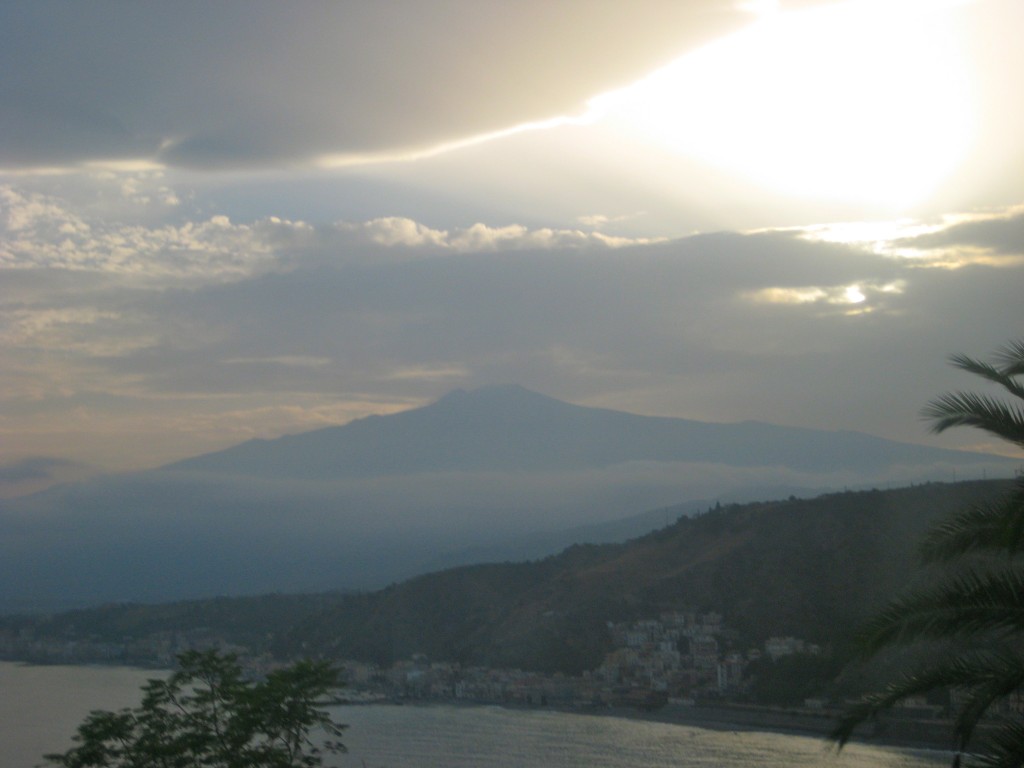 As rain approaches, the active volcano turns unquestionably gray, but Taormina is still keeping up shiny appearances right down to its own private island, Isola Bella.