My visit with Switzerland was short, yet relatively sweet. Swiss chocolates and fondue landed in between my sceneic drive just southeast of Lake Lucerne. Merely picking a squiggly road on the map, I set out with neither cheese nor chocolate but found the sweet Swiss landscape instead.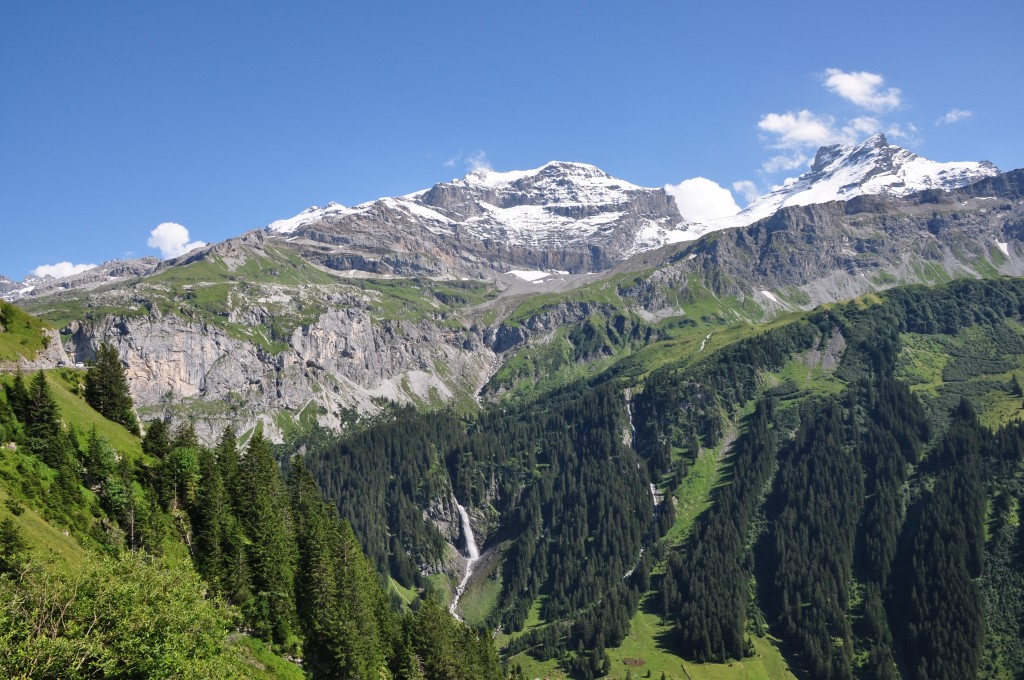 I continued to drive amidst tiny villages with girls selling cheese on the side of the road and cows, lots and lots of cows. The cows in Switzerland seem to possess the same attitutde as the Swiss. They crowded the road and didn't seem to care. Not even honking could move them. They are Swiss cows afterall.
As the road narrows even more, I take a quick look down to see waterfalls cascading off of jagged rocks and patches of snow here and there. Signs continue to caution this is a dangerous road, where deaths occur frequently. I keep my eyes back on the road but ever so often sneak a glimpse of the postcard ready Swiss scenery before me. It may not be the Matterhorn, but it's Switzerland just the same.