He stirs the mixture of hot sugar, just one point in the process to create a simple candy cane. A father lifts his son on his arms to see the silver saint as an entire island elbows in between. And a lighthouse watches over a Christmas tree composed solely of lobster traps. I don't often travel in December, mostly due to family filled schedules and of course the chaotic airport scene. After boarding a flight on Monday, a boarding process that took far longer than it ever should, I watched as people jammed their holiday gifts and jackets in the overhead bins, ignoring all announcements to leave the space for those with actual bags. It is not always a pleasant scene, the act of December travel. Snowstorms, inexperienced travelers and the overall stress of the holidays don't always lend the best of recipes.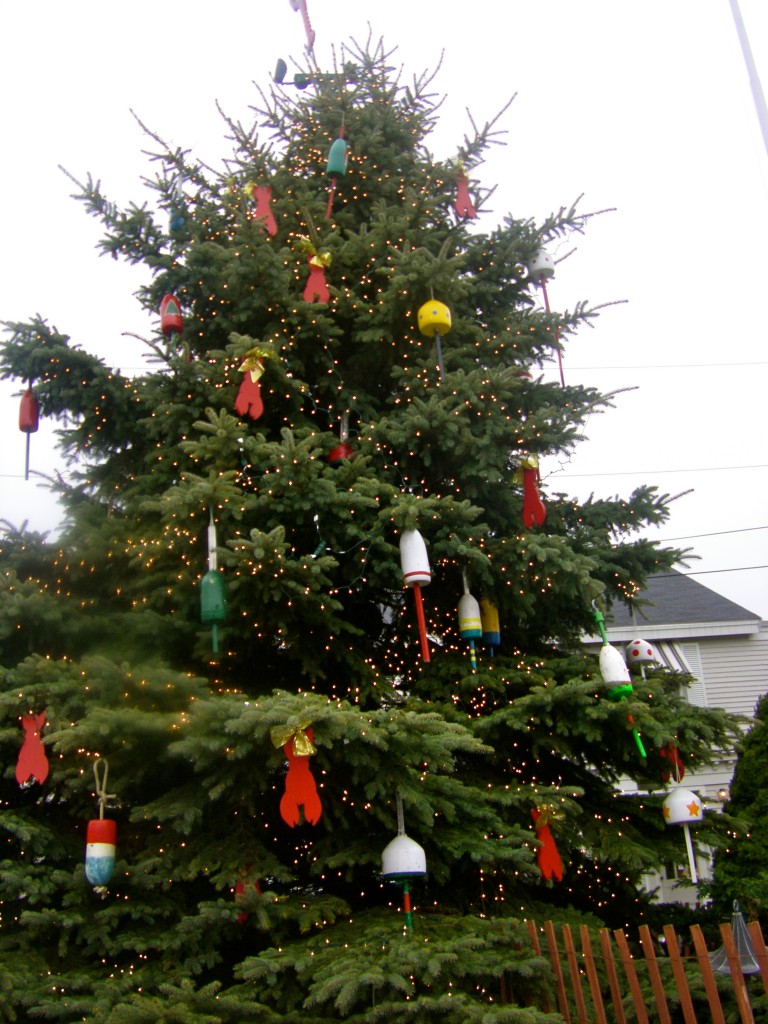 When I do travel in this month, I have managed to uncover a sweet December, a month unlike any other time of year. One of my favorite aspects to travel is its ability to connect one person from another culture or background with another. December might be the best month to see this first hand traveling. Most of the world is doing something different from the rest of the year, whether it is putting up extra trees about town or finding a certain faith in tradition. It is December that connects the traveler to customs of their home, even if they may be half way across the world. It is the act of tradition, the act of doing something special and different that makes this month the same for us all. While my travels haven't led me too far away from home for December, I have found a few moments away from the familiar and entrenched in an undeniable connection found in this magical month.
The Nubble Lighthouse, Maine
On the southern coast of Maine, you will find the Nubble Lighthouse near York village. Perched on its own green island, I visited this site when most wouldn't dream of getting out of their cars, December. The wind whipped me into a spinning shivering mess, but I didn't care. The lighthouse to me was iconic December. With no sun in sight, the white and red lighthouse oozed the holidays.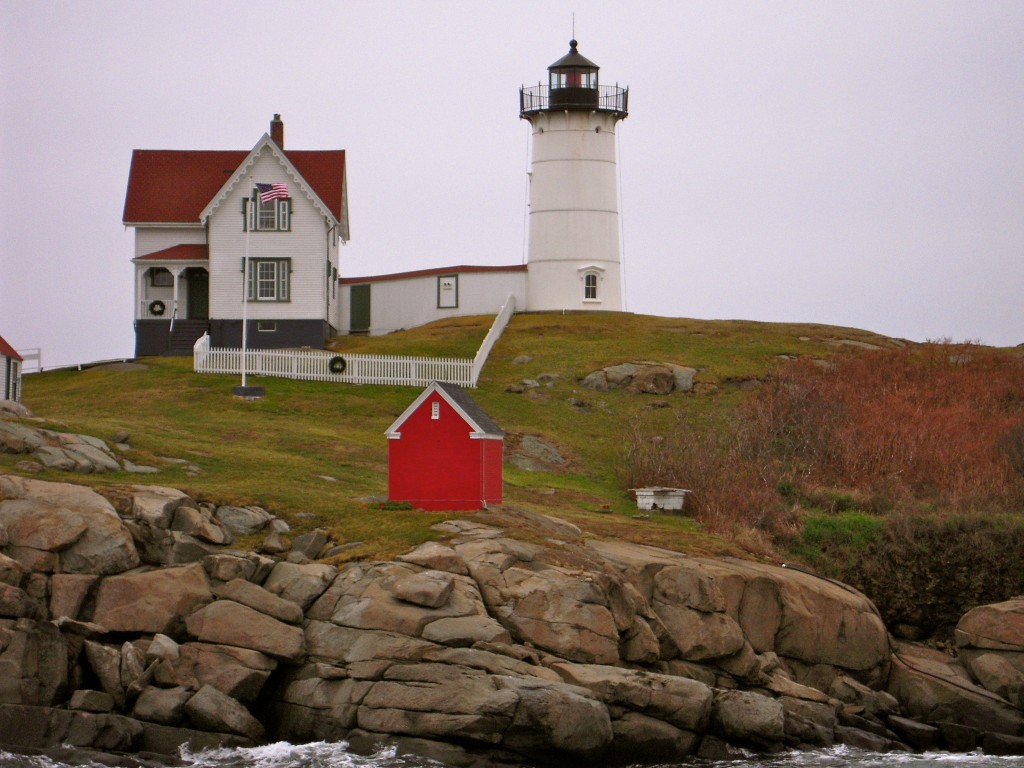 Just across from this famous lighthouse, a restaurant set up its own holiday decorations, a lobster trap Christmas tree. Countless traps went into its construction, something you would only see in this part of the world. It was Maine's spin on December and yet still a familiar sight.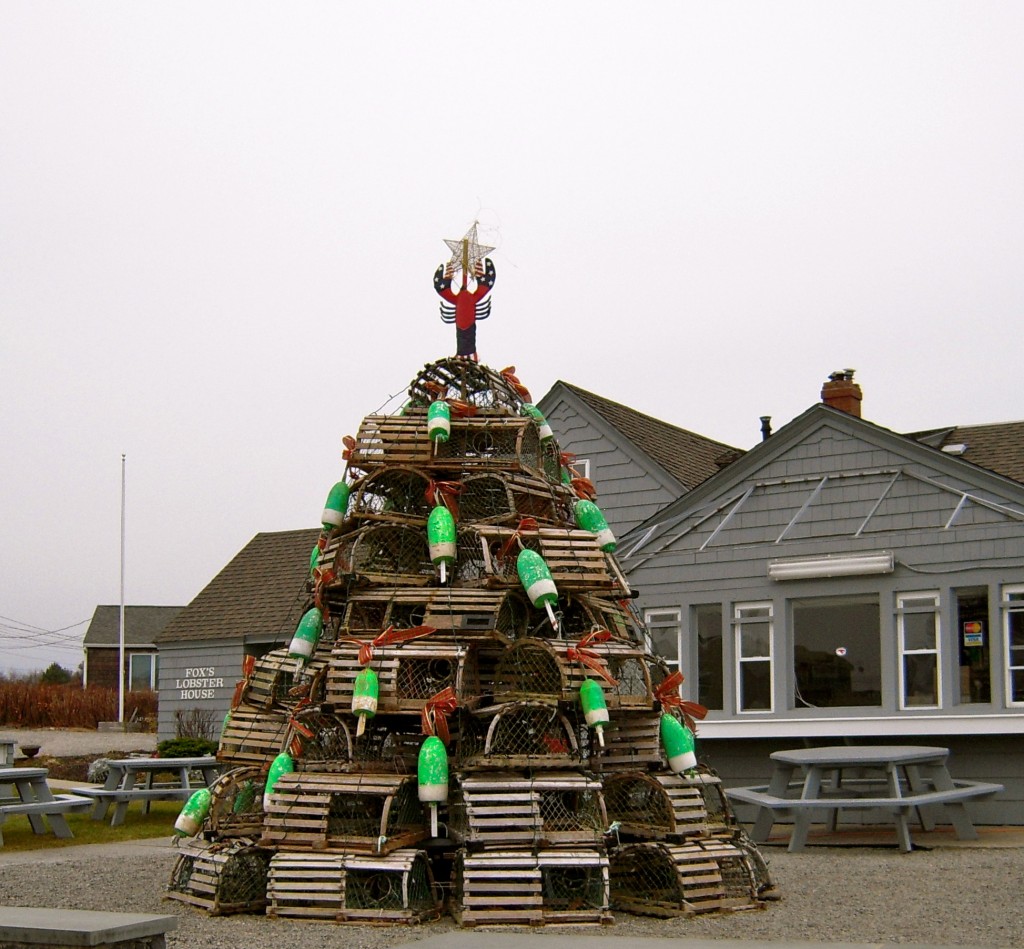 Candy Cane Factory, Colorado
It's not everyday you sit down and ponder how your candy cane came to be. Hammond's Candy Cane Factory offers free tours of just how those classic December treats are made. Turning out 1,000 pounds of sugar a day, Hammond's began in 1920.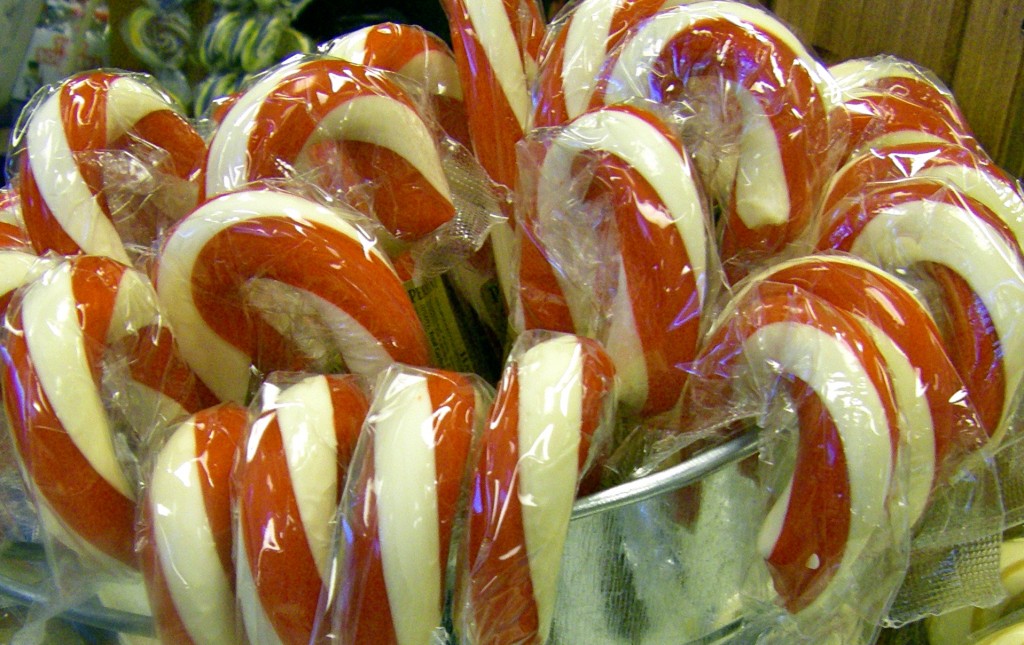 I toured the factory several Decembers ago. While mostly children participated in the tour, I watched as employees of the factory twisted, pulled and pushed sugar into the red and white ribbons of a candy cane. As I watched behind a glass window, you could see the smirks on the candy cane makers faces. To them, it was a job. To most of those watching, they were pure Christmas elves. This candy cane factory visit reminded me that every aspect to December travel, right down to those candy canes you see everywhere, is an entire process, one that calls for several individuals to make successful, not just one.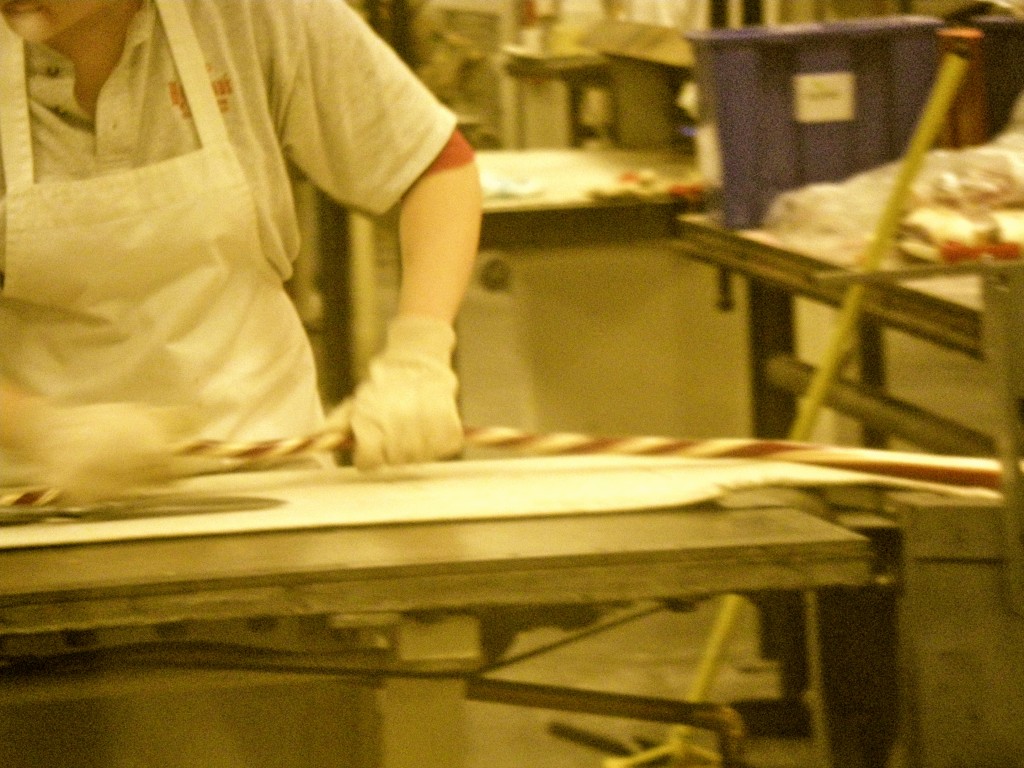 Sicilian December Festivals
I had never traveled outside the country for December until I studied in Sicily. I was able to participate in two of the island's biggest events, the Feast of Santa Lucia and the Feast of the Immaculate Conception. On December 6th, the town of Siracusa parades a statue to Mary throughout small, snaking streets. It is still a sight I can't wipe from memory, countless Sicilians so dedicated and devoted to a single cause.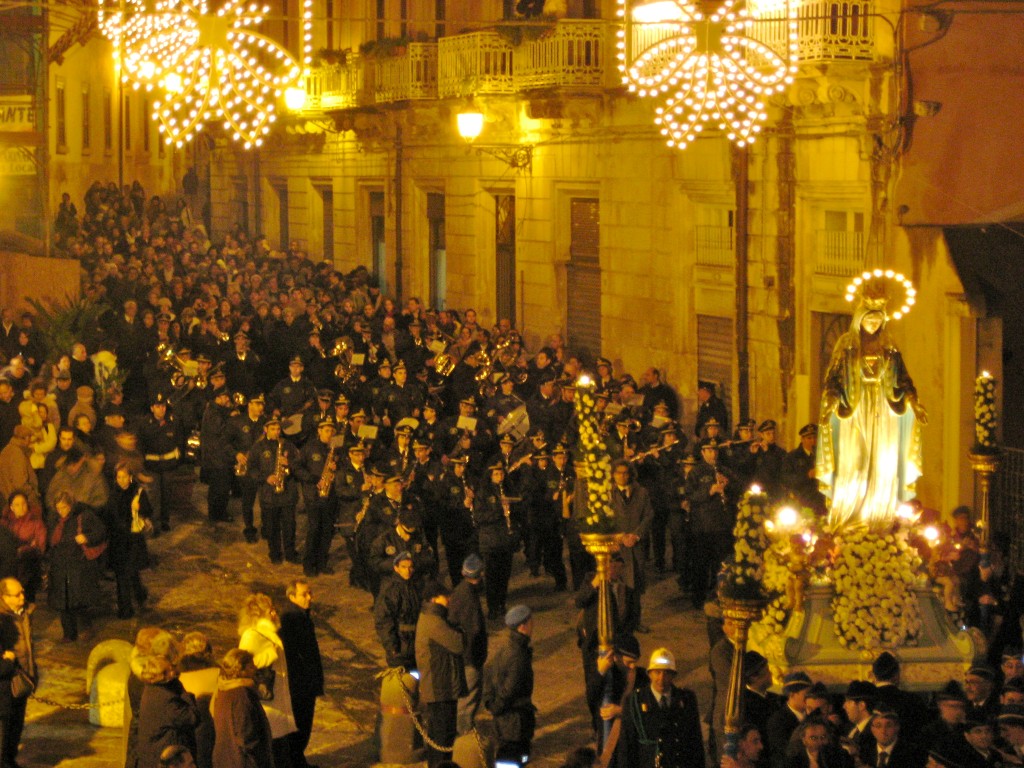 Later on in the month, the town and island celebrates Santa Lucia, Sicily's patron saint. On December 13th, all of Sicily seems to arrive to Siracusa's Piazza Duomo. Fathers hoist their children on their shoulders in hopes of catching a glimpse of Santa Lucia, a silver statue to the saint hailing from the 16th century. The town processes yet again through the streets of Ortigia, with several men needed to carry Lucia. In old uniforms and costumes, I watched this scene from my Sicilian balcony.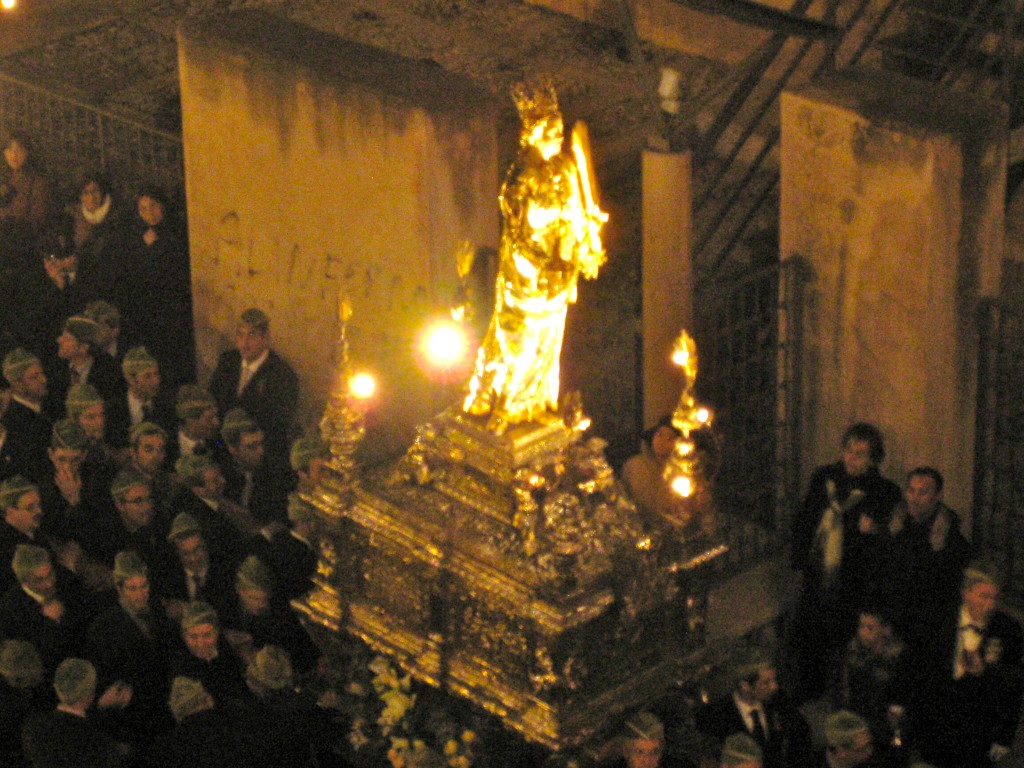 December might not be the best month for travel with chaotic airports and hefty ticket prices, but it is all worth it to me in the end to see the powerful link of tradition and the shaking up of routines across the globe.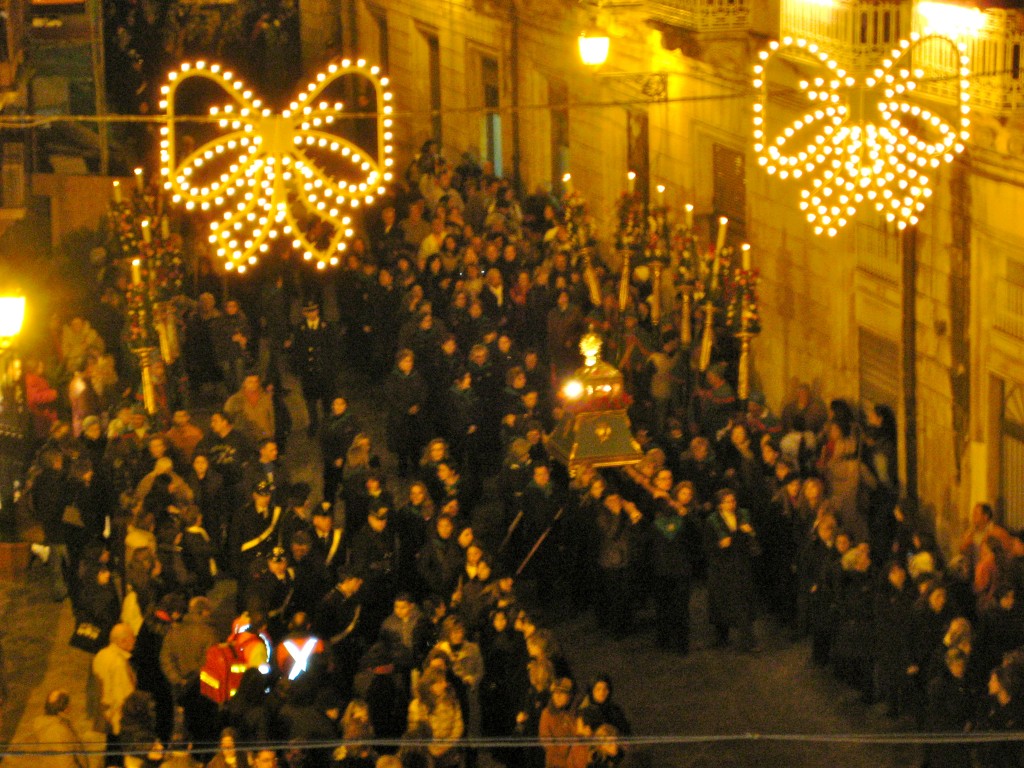 Do you travel in December? Have you found more events and iconic cultural moments throughout the month?