From a small medieval town in Sweden, I bring you this week's Suzy Stumbles Over Travel. In case you are new to this site, each week I ask readers and writers to submit their favorite travel posts of the week. I then read, comment, stumble (using Stumbleupon), and tweet every submission. The following Monday, I feature my favorite submissions from last week. At the end of the post detailing my favorites, the cycle continues and you can start submitting all over again for this week.
Just a few things to keep in mind, please only submit one link per person each week. Leave the link to the post in the comment box below. The deadline to submit your post is by the end of the day on Saturday (US Mountain Time). Be sure to follow me on Twitter and subscribe to my stumbles on Stumbleupon to make sure I get to your post.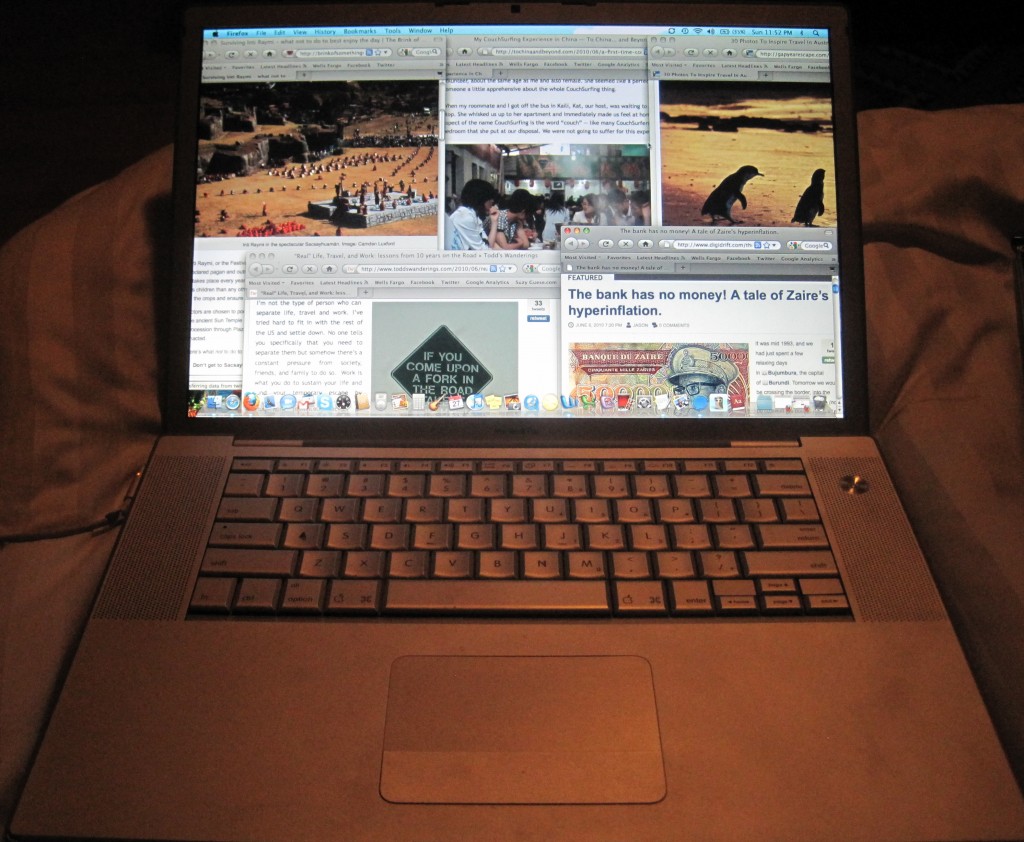 The 5 Favorites of Last Week
Submitted by Jason
If you are like me, my worst nightmare throughout traveling is a banking issue in another country. Imagine walking up to a bank in your destination and having the teller explain there is no money to be had. They advise you to head down to the black market instead. That is just the experience Jason had in the 1990s in Zaire. This story was not only captivating, but also incredibly telling of the times in Central Africa.
Submitted by Todd
Finding a balance between travel, work and life tends to not come with a map or directions. You usually must forge your own way toward a well-balanced life of working, traveling, and just living. I enjoyed Todd's reflections on how he came to enable this lifestyle, a lifestyle so many want. He will be starting a new section called "Lifestyle Strategies" with the intent to showcase tips on how to establish a life abroad, working, traveling and writing. The bottom line, part of traveling can be doing what you love and loving what you do.
Submitted by Jessica
I am glad to know I am not the only one apprehensive about surfing couches for travel accommodations. Jessica takes the leap toward trying couchsurfing in Kaili. Her positive experience proves that trying new aspects to travel can go according to plan. Not to say that is always the case, but I admire those that step outside their comfort zones and just go for it. An idea key to travel like this one is often forgotten. Her post is also a good example for those on the fence about the experience.
Submitted by Camden
Camden brings us to Cusco for the Festival of the Sun or Inti Raymi. Not only does she present the festival from a cultural standpoint, but she also lends tips of what not to do when attending. I found bits and pieces of this post humorous and sarcastic, something I can never resist. It is also incredibly informative for those looking to attend the big festival next June.
Submitted by Amar
This is obviously a photo post, but I found the title's goal achieved that inspiration. If you need some motivation to buy the plane ticket to Australia or anywhere for that matter, these photos capture emotion, landscape, humor, nature, sport and attitude, all aspects found when you discover new places, specifically Australia.
Don't forget to leave your submission for this week in the comment box below.