Hopefully, everyone had a Happy New Year. Now it is back to work and stumbling. In case you are new here, each week I ask writers and readers to submit their favorite travel posts of the week. I read, comment, tweet (using Twitter), stumble (using Stumbleupon) and post a link to the post on my Facebook page. The following Monday, I profile five of my favorites from the week before and the stumbling continues into the next week.
Just a few rules to keep in mind, you must leave the post in the comment box below. The article must be travel related. You have until the end of the day on Friday to submit your post. Be sure to follow me on Twitter, subscribe to my stumbles on Stumbleupon and like me on Facebook to see your post get the attention it deserves.
Here are the five favorite travel posts of last week. Once you are finished reading through these, leave a comment with your pick for this week.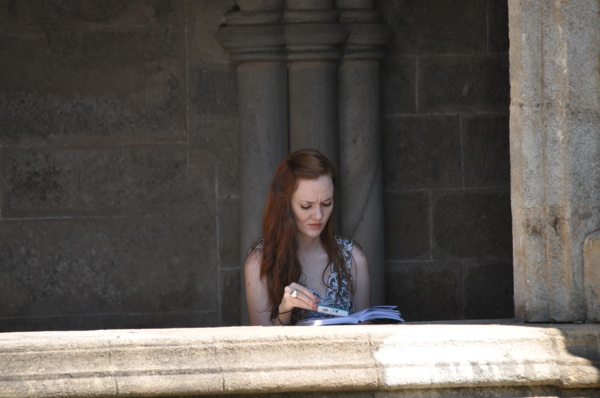 The 5 Favorite Posts of Last Week
Submitted by Dani & Jess
Dani and Jess of the Globetrotter Girls take us through their year of travel in photos. I thought this post was an original recap of the year through the eyes of some travelers. If you need some inspiration for travel, their photos and amount of globetrotting will make for some you can use in 2011.
Submitted by Yvette
Yvette journeys to the highest point in the Americas. I was impressed with the photos she captured of the area. It makes for an interesting road trip, with sightings of avalanches and all.
Submitted by Amanda
I appreciated Amanda's honesty when it comes to not being a fan of solo travel. I think her reasons for being hesitant about solo travel are something many of us face and can relate to when considering going it alone around the globe.
Submitted by Brendan
Brendan composes a different travel post. A narrative piece, he presents an interesting exchange with a metaphor any traveler will appreciate.
Submitted by Trans Americas Journey
Finally I leave you with some remarkable photos of Antarctica from Eric of Trans-Americas Journey. They will certainly get you considering a visit to a land unlike any other.
Don't forget to leave a comment here with your favorite travel post of this week.