After two hours of sleep and two plane rides, I bring you Suzy Stumbles Over Travel this week from Ixtapa, Mexico. I will let you know how my SPF 70 sunscreen works out south of the border.
Without further delay, here are the five favorite travel posts of last week. Give these great pieces a read this week. If you are new here and have no idea what I am talking about, each week I ask writers and readers to submit their favorite travel posts of the week in the comment box below. I read, comment, tweet (using Twitter), stumble the post (using Stumbleupon), and add the post to my Facebook page. At the end of the week, I select five favorite submissions to feature here and the stumbling begins all over again.
Just some things to keep in mind, you must leave a link to the post in the comment box below. The post must be travel related. It can be your own article or another's you enjoyed. You have until the end of the day on Friday to submit your post. Be sure to follow me on Twitter, subscribe to my stumbles on Stumbleupon and "like" me on Facebook to see your post get the attention it deserves.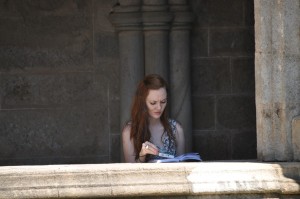 The 5 Favorite Travel Posts Of Last Week
Submitted by Jessica
Jessica explains several elements in regards to hotels that need to change in 2011. I enjoyed her take that hotels should cater to the customer. It seems as though this idea has been lost along the way with travel accommodations. What do you want from your hotel in 2011?
Submitted by Abi
I enjoyed Abi's take on success and its connection to travel. As she jogs her memory about her first commissioned assignment, the parallels she draws between a town hoping to finally be named a UNESCO World Heritage Site and one's own personal strides toward success are compelling and moving.

Submitted by Dylan
Dylan details different experiences around the world hitchhiking. While I think I lack the bravery to hitchhike as my means of transport, his stories of ordinary human kindness and even the strange present travel scenarios you might not have been in just yet.
Submitted by Dave
While I am somewhat miffed Dave didn't include a memorable beer at La Tomatina with yours truly, he certainly has traveled and drank well around the globe. It is funny how something as simple as a beer and where you are standing or sitting can have such a memorable affect on you. That is if you don't have too many beers it is memorable.
Submitted by Jill
Jack and Jill brought back memories of a college class of mine where we explored the murals of the San Francisco Mission District. The traveling duo leave the reader with the color, vibrancy and story of something that is so San Francisco.
Don't forget to leave a comment below with your submission for this week. You have until the end of the day on Friday to submit.