Another week of travel writing brings some interesting posts. Be sure to check out my five favorite travel posts submitted last week. When you are finished, leave a comment with your pick for this week.
In case you are new to "Suzy Stumbles Over Travel", each week I ask writers and readers to submit their favorite travel post of the week. I read, comment, stumble (using Stumbleupon), tweet (using Twitter), and post a link to each piece on my Facebook page. The following Monday, I select my 5 favorites that were submitted last week and the stumbling begins again.
Just a few things to keep in mind, the post you submit must be travel related. Leave the link in the comment box below. You have until the end of the day on Friday to submit your post. Be sure to follow me on Twitter, subscribe to my stumbles on Stumbleupon and "like" me on Facebook to see your post get the attention it deserves.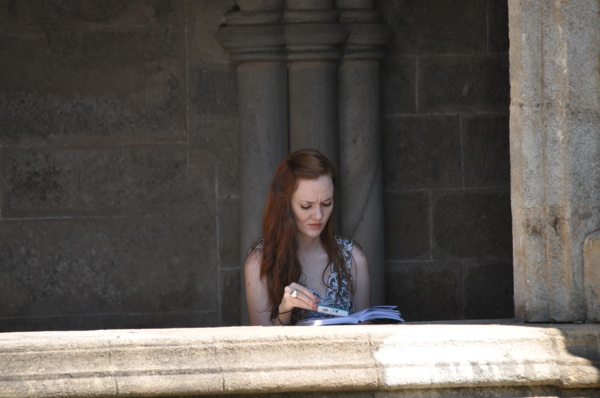 The 5 Favorites of Last Week
Submitted by Carla
Carla takes a somewhat satirical take on the TSA and those wonderful full body scanners. Travelers who must be subjected to the full body scan should not forget her conclusions and comparisons.


Submitted by Dina
If you don't love sunsets, this may not be the post for you. However, if you do, you will appreciate the different sunsets around the globe Vagabond Quest has experienced, from Bali to Greece.
Submitted by Annie
The ultimate travel immersion comes with sharing a holiday meal with a culture outside your own. Annie takes us through the Italian Christmas, where pasta flows all day and night. She even gets adventurous and tries cow tongue.


Submitted by Claire
Claire details 10 different things to do in Sydney, Australia. While you probably have heard of 10 things to do in Sydney before, her list is somewhat different. As the post comes from a local's perspective, I found many of her suggestions to reflect that, only instilling a want in me to head out to Sydney the next chance I get.


Submitted by Ryan
Pause The Moment shows us the ways of having a successful trip to Egypt. From haggling to toilet paper, the list lends not just practical information, but also cultural insight into Egypt and how different it can be to foreign eyes.
Don't forget to leave a comment below with your pick for this week. You have until the end of the day on Friday to submit.