Straight from Barcelona, I bring you this week's Suzy Stumbles Over Travel. In case you are new here, each week I ask readers and writers to submit their favorite travel posts of the week. I read, comment, stumble (using Stumbleupon), and tweet every submission. The following Monday, I profile my five favorites submitted last week.
If you would like to submit for this week, leave a comment in the comment box with a link to your post. Please keep this to one link per person each week. Also, you have until the end of the day on Saturday to submit your post (US Mountain Time). I can't accept posts on Sunday. Be sure to follow me on Twitter and subscribe to my stumbles on Stumbleupon to make sure I get to your post.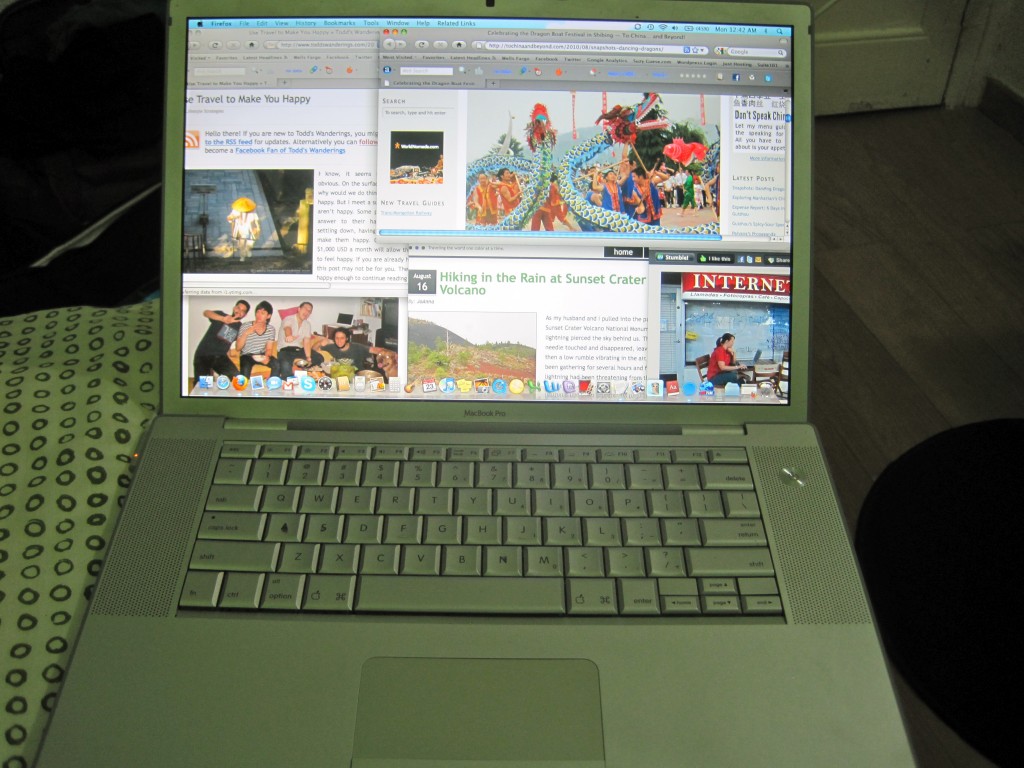 The 5 Favorites Of Last Week
Submitted by JoAnna
JoAnna explores Sunset Crater Volcano National Monument in Arizona, completely drenched in the rain. I enjoyed her descriptions of being isolated with her husband in the pouring rain. Instead of running for the hills when bad weather presents, JoAnna takes the higher road, seeing the positives of being completely isolated on a crater.
Submitted by Todd
It sounds simple enough, "use travel to make you happy". However, in the travel community, the traveler vs. tourist, long term vs. short-term traveler debate gets in the way. Todd presents another option. Love what you do and do what you love. If travel factors in to the picture, by all means embrace it. If not, no one is judging. I appreciated Todd's positive attitude to differing travel styles.
Submitted by Kate
Staying on a stranger's couch, to be honest, does not and will not appeal to me. However, Kate presents a different option to couchsurfing. You can socialize with couchsurfers and not even couchsurf. I enjoyed her take on couchsurfing from someone that didn't want to sleep with strangers, so to speak, but just used the medium as a way to meet people from all around the world.
Submitted by Michael
Nothing is more useful to a traveler than reading what an experienced traveler wish they knew before traveling around the world. For new travelers or veterans, we all can learn something for another's travels, mistakes or misgivings.
Submitted by Jessica
If you need a blast of color, Jessica's moments at the Dragon Boat Festival in Shibing, Guizhou will brighten your computer screen. I enjoyed the subtle moments she captured through the camera's lens. Festivals are undoubtedly the best way to experience a place.

Don't forget to submit your travel posts to this week's Suzy Stumbles Over Travel.