I sat in the Tulsa Airport waiting to board my flight home to Denver. The air conditioning was on full blast and suddenly wearing shorts on the plane didn't seem like the best of decisions. As I stepped on board the plane, I noticed the leather seats in my future and their questionable stains and spills. Time and time again, I never seem to have the summer airplane outfit down. I want to dress for the hot summer weather of my departing and arriving locations and yet the interim from the airport to the plane is always an icebox. In addition, shorts on an airplane don't seem to make one's legs feel clean.
The airplane outfit, especially for long flights, can be crucial to comfort for hours on end. While in the winter you can pile on layers and always feel comfortable, summer is a whole different ballgame. You have to find a careful balance between an outfit that will work in the heat on the ground and an ensemble that will work in the cold up in the air. In my quest to compose the perfect summer airplane outfit, I have figured out what works and what doesn't for my travels in the summer.
The Bottom Problem: Solution-The Maxi Skirt
It wasn't my idea. As I sat uncomfortably in shorts waiting for my flight, I watched a very stylish traveler pass by in a maxi skirt. Immediately I had a light bulb moment. She just might have the perfect summer airplane outfit bottom solution. A maxi shirt provides the coverage that you want on an airplane, especially from those less than cleanly seats. At the same time, when you touch down or before you board, you can still feel cool for those hot summer days. Not as restrictive as pants, the maxi shirt allows for air to flow to keep you cool when you need it and warm when you want it. Also a maxi skirt fits loosely from the body, allowing for maximum comfort when you are stuck in an airplane seat for hours at a time.
The Jacket Problem: Solution-The Rain Coat
My airplane outfit for this past summer flight was wrong on all levels and not just with the selection of shorts. I had throw on a leather type lightweight jacket. Just holding it on my arm at my take off destination made me sweat. However, once I was on the plane, I couldn't wait to put it on with the freezing temperatures on board. I knew there had to be a happy medium in the jacket department, one that wouldn't be too hot on my arms arriving and departing, one that could scrunch up into a ball in my bag and not overload my carry on, one that would keep me covered on the plane and not feel uncomfortable. I opened up my closet to find the solution, something everyone should have in their closet, a rain coat. This raincoat can fold up into a tight ball, never turning into a space hog. At the same time, it provides that coverage on board the plane, acting as a blanket and windbreaker from the overhead vents.
The Shirt Problem: Solution-The Layered T-Shirt
When I travel on those hot summer days, a tank top seems like the best choice. However, the minute that I get on board an airplane in a tank top, I always regret it. Not only can it be chilly, but it also has the same problem as shorts on a plane. Those shoulders are exposed to seat neighbors encroaching on your space and that questionably stained seatback. To cover up those shoulders yet to still stay cool at your destination, an easy solution is the layered T-shirt. Before you get on board, you can throw a t-shirt on over your tank top for arrival. You keep covered on the plane, while at the same time you don't have to change for the plane. Removing or adding a layer always works for summer airplane travel.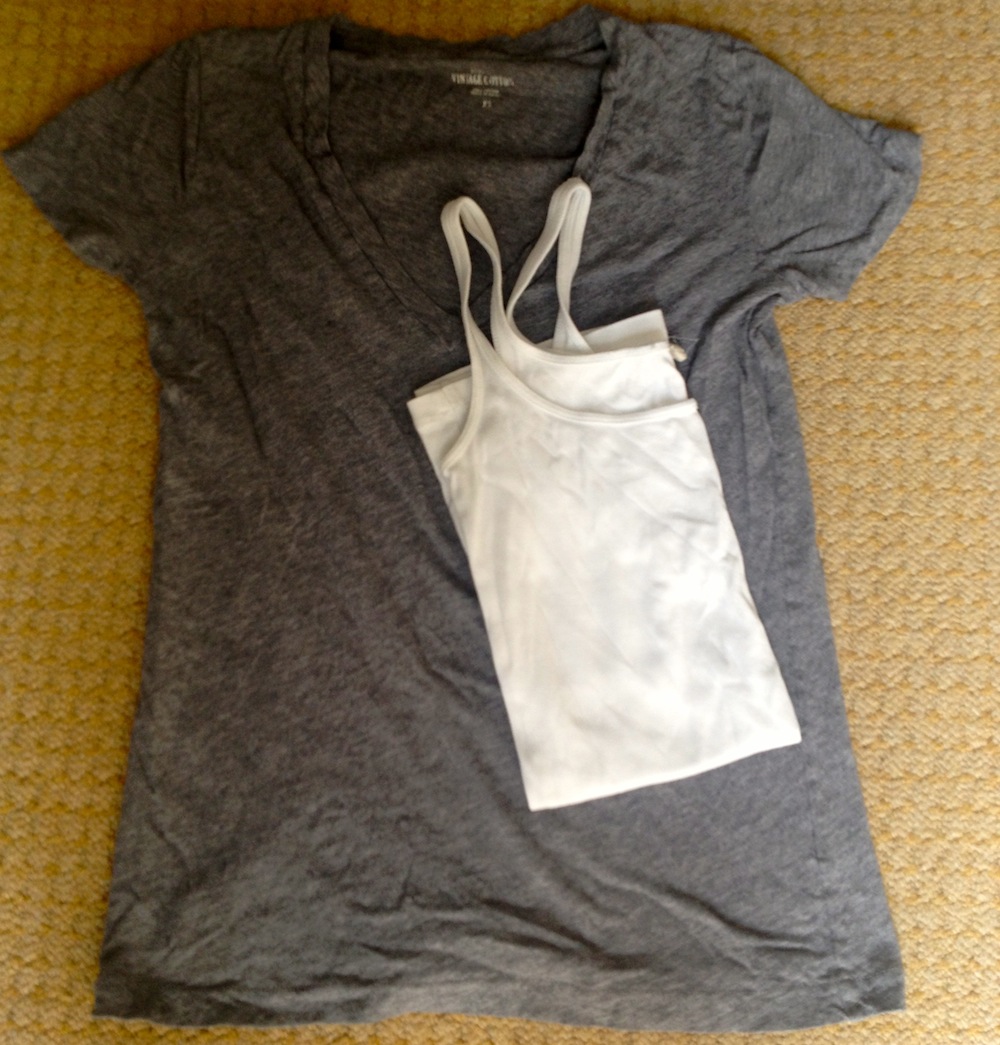 The Shoe Problem: Solution-The Pair of Socks
Sandals tend to be the footwear of choice in the summer. However, on an airplane, you might rethink that decision. If your feet are cold, you might sport a less than sunny disposition in flight. While it might be summer, you should never forget your socks for the airplane. I try to throw in a pair of socks just for the flight. Sometimes on short flights I don't need them and sometimes I do. They don't take up too much space and will be your feet's saving grace on the airplane, even in the summer time.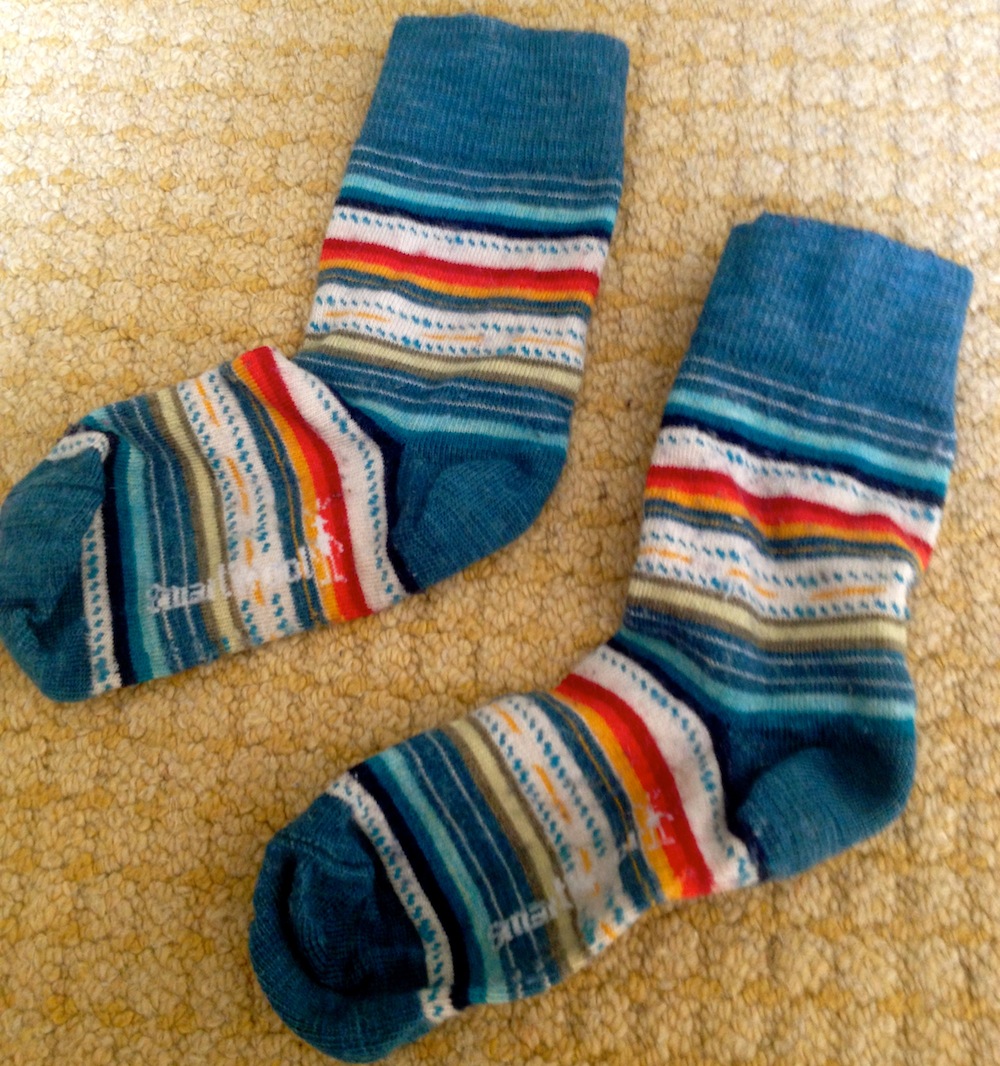 What is your summer airplane outfit? Do you find it challenging to dress for the season and for the flight at the same time?