Scents latch on to memory with a firm grip, leaving us lingering in places long after we have left them. While photographs are all fine and well to remember where we have been, I tend to find the scent I was wearing while on the road one of the best ways to remember the places I have been. Like magic, that scent transforms from liquid in a bottle to the fastest flight of my life. I am put back in Greece for a moment or the Southern U.S. depending on what I wear on any regular Tuesday.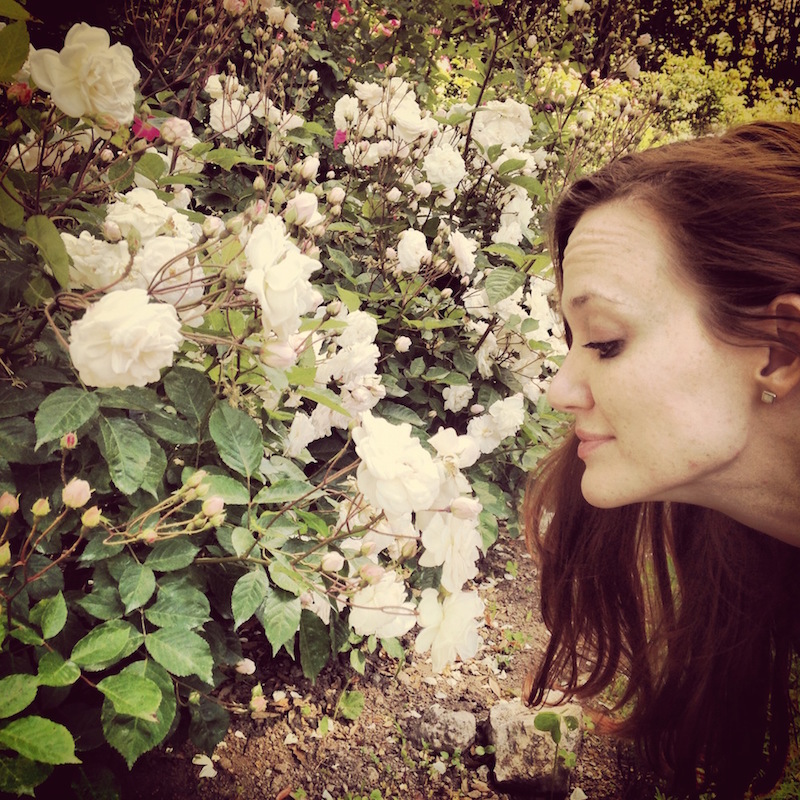 At the same time, traveling with scents isn't always a walk in the park. Big bottles of perfume are either cumbersome in toiletry bags or they break at the worst possible moment, like in the security bin at the airport. Aside from spills and space hoarders, sometimes I don't want to be limited to just one scent as I travel, especially during long term travels. And yet, I'm limited due to the space left in my bag and the lack of practicality in bringing several different scents in one suitcase. Due to my olfactory conundrum, I was excited when Pinrose contacted me to review their pocket-sized, perfume wipes for travel.
What is Pinrose?
Pinrose began with two friends, intent on making perfumes distinctive pieces of wearable art. All of the perfumes are phthalate and paraben free. The company produces several different scents in bottle or towelette form. I tried out the Pinrose's Petal Packs, a bag filled with 25 "petals," otherwise little doses of fragrance for one time use. The single dose sachets are designed to fit your every mood and occasion, all while appealing to the woman on the go. The Petal Packs costs $24 and you can building your own or select from pre-set packs. Each petal pack comes with 25 petals.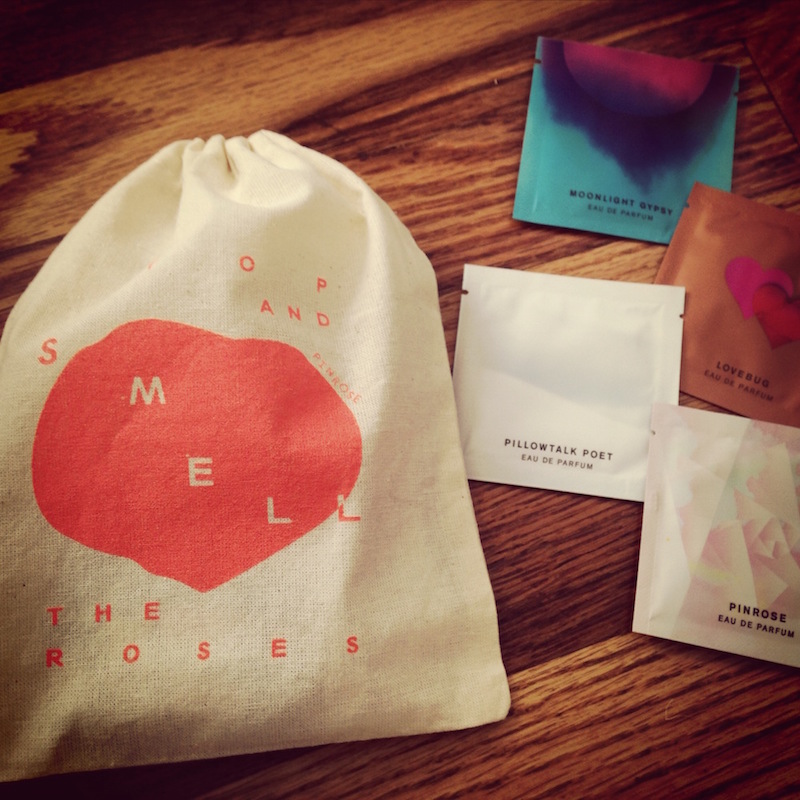 In order to figure out what scents I might enjoy, I took the Pinrose fragrance quiz. Created by the founders, the quiz asks a series of questions pertaining to color, shape and sound. Based on your responses, you are matched with scents that are right for you. I was matched with the scent Surf Siren, a blend of lavender and neroli and Pinrose, the company's signature scent of fresh rose with a dash of leather. After trying both scents, the quiz did prove accurate, as I loved both, especially Surf Siren.
How Do The Petal Packs Work?
The Petals come in tiny square packages. When you open up one scent, a little towelette of perfume is ready to apply. I worried that these towelettes wouldn't provide enough scent, as can be the case with perfume wipes. However, I was pleasantly surprised to find the scent lingering on me all day. I also noticed if I placed the towelette back in its packaging, it was still moist enough hours later in the day to reapply. I could see this as advantageous for travel as I often like to freshen up after sightseeing or a long flight with a little fragrance.
Does Pinrose Work for Travel?
I had a hard time coming up with any reason why the Petal Packs wouldn't be great for travel. I could really only see Pinrose perfume wipes disadvantageous for long-term travel. If I travel for two or three months at a time, I would need about 60-90 petals. At the same time, as one fits in the palm of my hand, the fragrance won't take up space in my bag. I don't have to worry about going over a liquid requirement since they are in wipe form. I can travel and not be limited to just one scent for two weeks. I can come out smelling like a rose even if a shower is very far away. And perhaps most importantly, I can connect even more scents to memory as I travel as you can get an assortment of scents in one Petal Pack.
The Giveaway!
Pinrose has generously given me 10 Petal Packs to give away to 10 readers. Unfortunately, you must be a U.S. resident to enter. You can enter two different ways. You can either comment on this blog post, telling me your favorite scent to take on your travels or you can take the Pinrose scent quiz and leave a comment here with your scent match. You will have until Thursday, February 19, 2015 at 11:59PM MST to leave your response on this post. I will then use Random.org to select 10 winners based on what comment number you fall on this post. Winners will receive an email on February 20, 2015 requesting their address which I will then pass on to Pinrose.
Full Disclosure: Pinrose supplied me with a complimentary Petal Pack to review along with 10 Petal Packs to giveaway to readers. My thoughts and opinions are always my own.