In a quiet corner of La Mancha, we arrive to our accommodations for the night, a 16th century convent. Our rental car dips beneath an archway and instantly grumbles. The stones below the tires are old and bumpy, producing a sound only medieval stones can. We park in the courtyard, next to a bubbling fountain. Some other guests are arriving at the same time of the gray hair variety. The couple takes one look at my husband and I in wonder. "What are these young people doing staying in such grand digs?," they seem to say. Tonight we aren't staying in a crumbling guesthouse, hostel or budget hotel. Instead we have checked into a piece of Spanish history.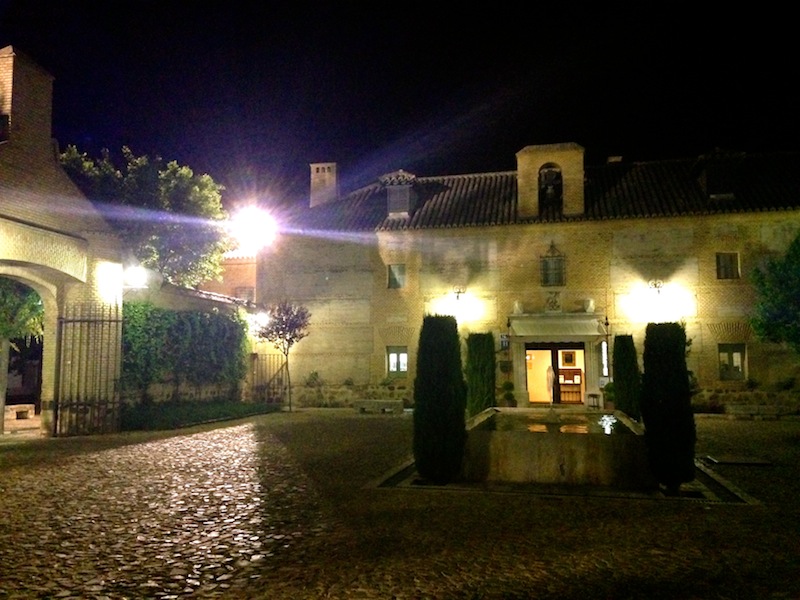 The Parador de Almagro sits in the La Mancha city of the same name. It was once the Santa Catalina convent. Today's rooms are former monk cells. I whisk down long hallways decked out in antique fixtures. My room has a wooden beamed ceiling, turquoise furnishings and cold tiled floors. I peer out a small window, picturing a monk doing the same.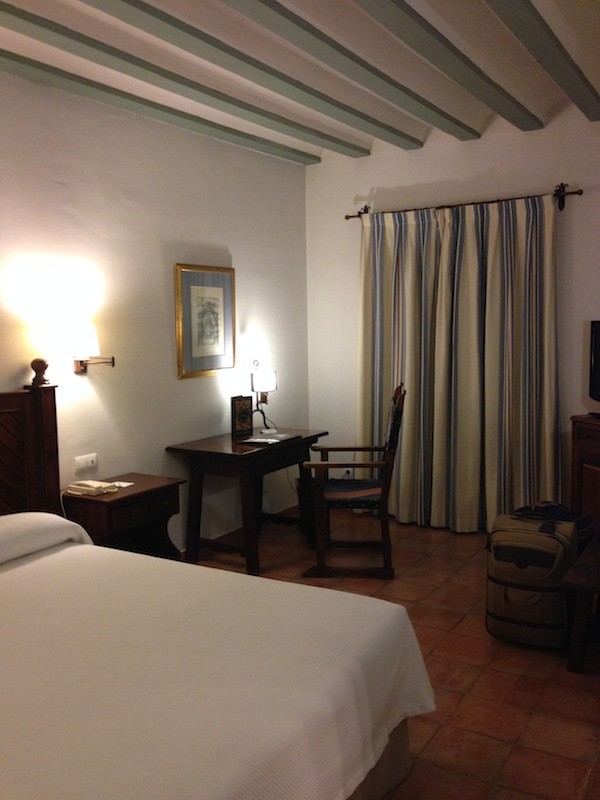 Spain boasts a system of government run hotels called paradors. The country has been restoring historic buildings and then converting them into hotels for some time. A number of structures would have crumbled into the ground without the parador system. The idea behind it all was to bring income to remote villages of Spain and save a historic building or two. There are nearly 100 paradors across the country. Paradores de Turismo de España even has a parador route you can follow all around Spain. In many respects, after one taste of paradors in Almagro, I grabbed the map and followed.
Most of the paradors are former monasteries, medieval castles and Moorish forts. During Spain's economic crisis, the paradors were placed under threat, but the Spaniards clamored to save them. The situation still seems bleak. I check into the Parador de Trujillo in Extramadura. Again, we are the youngest people staying tonight and also one of only a few guests. Located in a town that saw discoverer after discoverer, the parador hosts Renaissance arches, small dungeon like doors and dark interiors that make sleeping until noon practically mandatory. The former convent has a pool that gazes at the old stone structure. On a blistering hot day in Spain's summer, we dive right in. Such a setting would be enviable, even crowded anywhere else, but not at the parador. Coupled with free Wi-Fi, complimentary parking and nice bath products, at 30 euros a night, I almost feel guilty not paying more.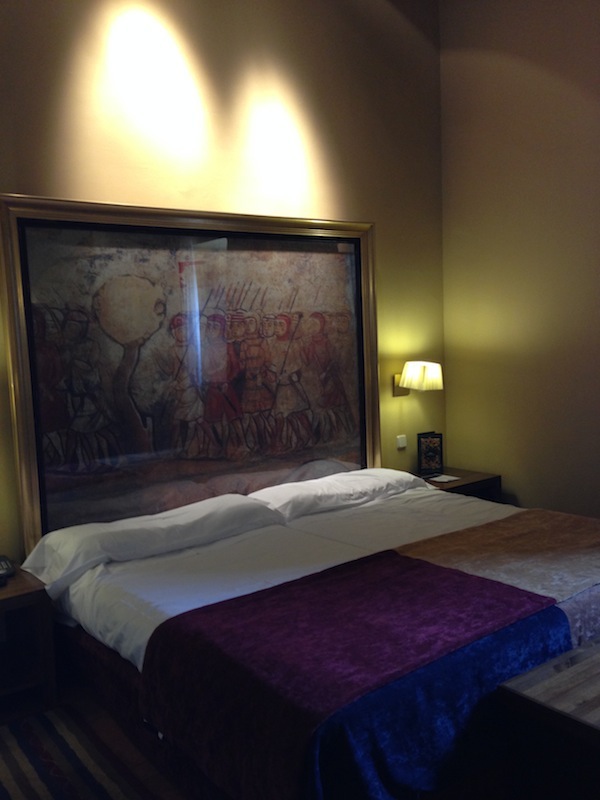 Throughout my month in Spain, my husband and I felt as though we discovered paradors. They were often our cheapest accommodations throughout the country. At the time, Paradors de Turismo de España was running an under 30 deal at many of its paradors. For 30 euros per person, we could stay in castles, monasteries and former palaces. Paradors de Turismo de España is clearly trying to attract more travelers to these often empty structures. There are deals for the over 55 crowd too. We join the Amigo program with Paradors de Turismo de España, a rewards club that is free to join. At each parador we check in to, we receive a welcome drink just for arriving as an amigo, all while acquiring points to use on future stays. Again, I feel a bit like I'm cheating on a test. The paradors are offering so much history, amenities and comfort, for what some concrete confection hotels charge.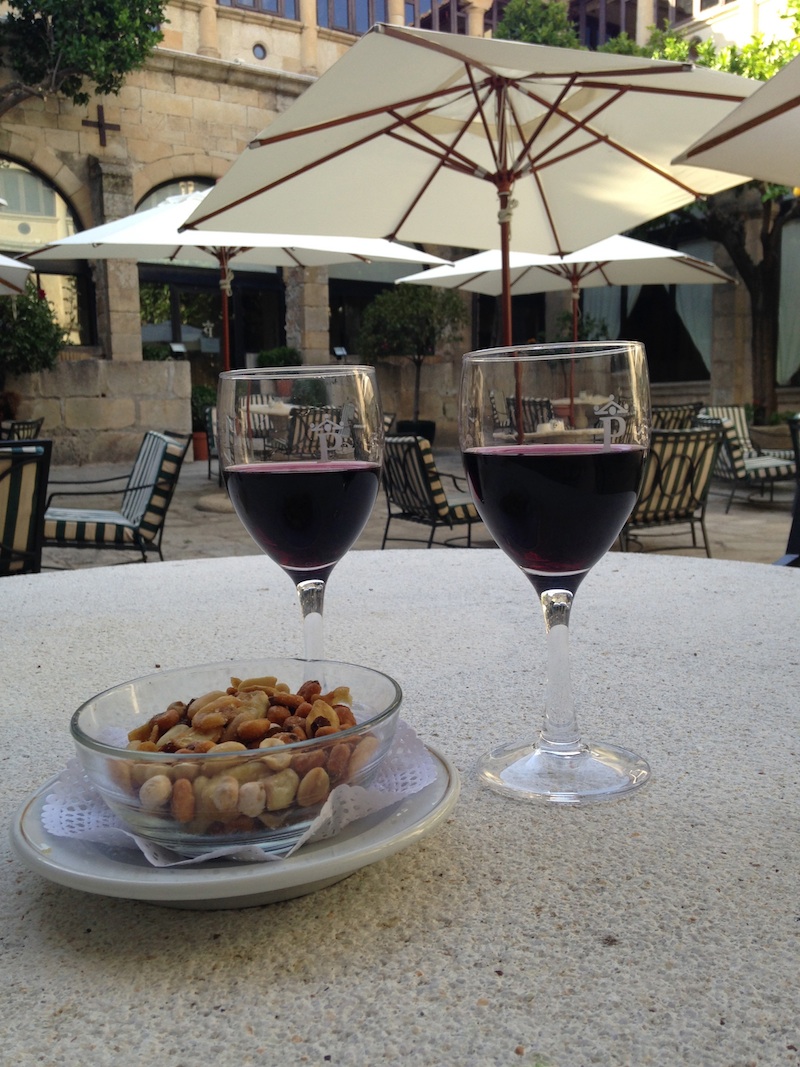 Not all of the paradors are quite historic. We arrive to Parador de Antequera, a seemingly modern building at the crossroads of Andalusia. Again, I head for the pool after a long day of touring and travel, a deserted space that gazes out on a valley. I slather on the SPF 70 and perch my lawn chair in the shade. Again we are paying 30 euros a person to live in a piece of Spain's history.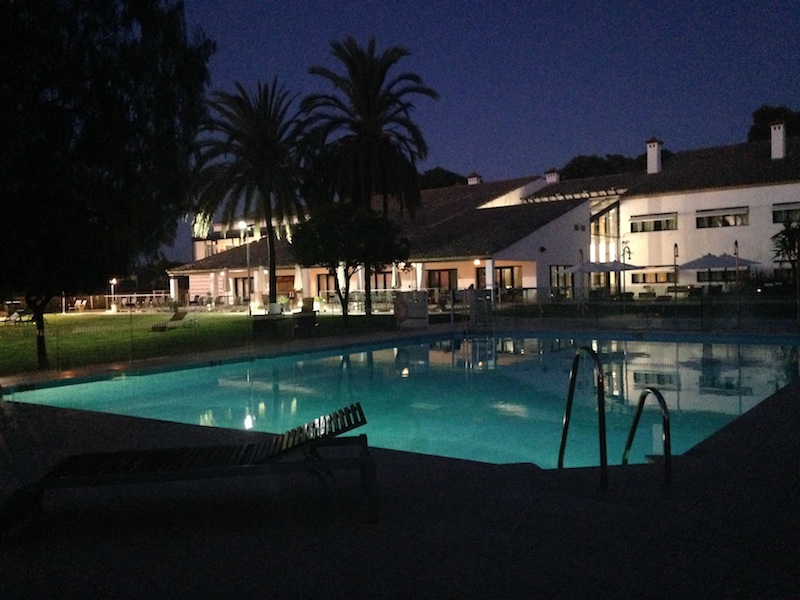 When the Wi-Fi can't seem to find a signal at our Almagro parador, my husband commences a complicated conversation with the hotel clerk in Spanish, a language he does not speak. Even for what is basically a hotel chain, speaking English is virtually non-existent or very limited, the way it should be in Spain for the traveler. Rather than searching for signals, we take the spotty Wi-Fi as a sign to most simply enjoy staying in a former medieval convent. Our time is limited and perhaps the parador's time is too.
Tips and Tricks: Before booking a parador, be sure to check out the main website for deals. I noticed they are still running age group specials and many other offers at present.