Lately, I have been receiving several emails asking how I got into doing what I do. No matter where I go, I am usually asked that unoriginal question, "So what do you do?". From my snobby neighbor that looked at me as if he didn't believe my response to my hair stylist, I often feel as though I have to whip out a safari jacket and steno to prove, yes this is what I do.
In college, no one held my hand and told me how to start this location independent lifestyle. I figured it out on my own, as in the case with most searching for their dream job. By no means am I an expert. I'm not the head writer for National Geographic and I don't have a travel show on the Travel Channel (not yet anyway). However, I have built a career traveling and writing.
A few weeks ago, a friend on the phone asked me how my job was going. I said all the superlatives you can muster to express my content. His next question, "Are you surviving?". Most soon to be college grads are starting to figure out their lives, commencing the process of being afraid there is no job or they will have to settle for some job. Others want to leave their jobs to be a travel writer. If you are considering a career in travel writing, here are a few of my tips as to how I got started.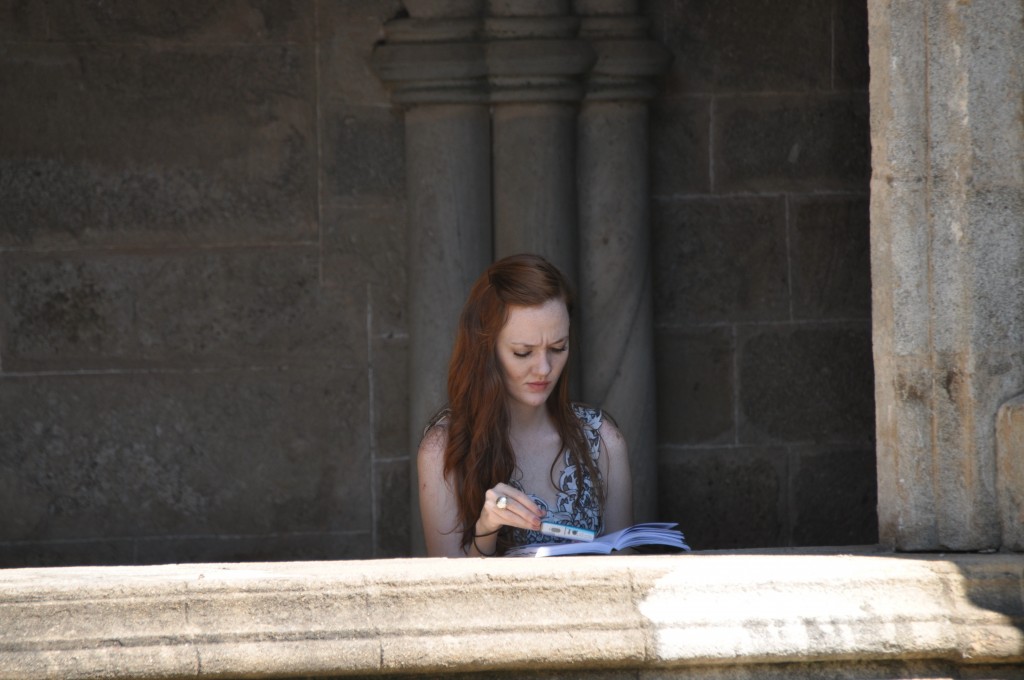 Start a Website
I can't stress this enough in emails I receive of people looking to do what I'm doing. By starting a website, you have a venue to write, a portfolio to show freelance jobs your work. Without a website, it's hard to see your full body of work or gage if people enjoy your writing.
Write, Write and Write
After leaving a job as an au pair in Italy, I came home and just started writing, for anyone that would take me. While these jobs won't pay off mortgages, I think they were key toward getting exposure. There are a number of websites out there that take writing. You just have to do some searching to find them.

Promote Your Work On Social Media
If you don't have a Twitter, it can be difficult to get the word out about your writing. Sign up for Twitter, Facebook, etc. Follow travel writers and bloggers. Learn from their writing. Promote others and the favor will be returned. I think without these social media venues it would have been a lot more challenging for me to get started doing what I do.
Apply To Freelancing Jobs Like It's Your Job
Everyday, for about 4 months, I would apply to jobs. Anything I saw travel related, even if I didn't have 15 years of experience, I applied. Eventually someone will bite. One job leads to another and another and pretty soon you have more work than you can handle. Suddenly, it isn't about making applying to jobs your job.

Be Persistent and Don't Listen To Negativity
It can be discouraging to start out making cents for your work. It can be a challenge when you put up a post and find no one commenting. Often times I worry no one is reading anymore. I've driven them away in some way. Don't worry. Keep at it or you won't make it. If I had picked up a side job while trying to be a full-time writer, I wouldn't be where I am today. People will make you feel like a deadbeat for doing what you are doing, but if you are passionate about travel writing, you can do it. Buy some earplugs for the naysayers and keep typing on that keyboard.
Travel writers, what are your tips for those looking to start a career in travel writing?