Almost like a hallway linking classrooms, students make their way ever so casually to class by way of the oldest restored block of residences in the city of Denver. They layout on the grassy thoroughfare to take in the sun in between classes amidst homes that were present long before Colorado was even declared a state. It is an unusual scene, one where the youth of college and university life coexists with the city's earliest days. Within structures hailing from 1872 to 1906, ordinary collegiate business is conducted from transfer services to honors programs. Not a spot often sought out by anyone other than those looking to finish their degree, this is Denver back in time and in its present all in one.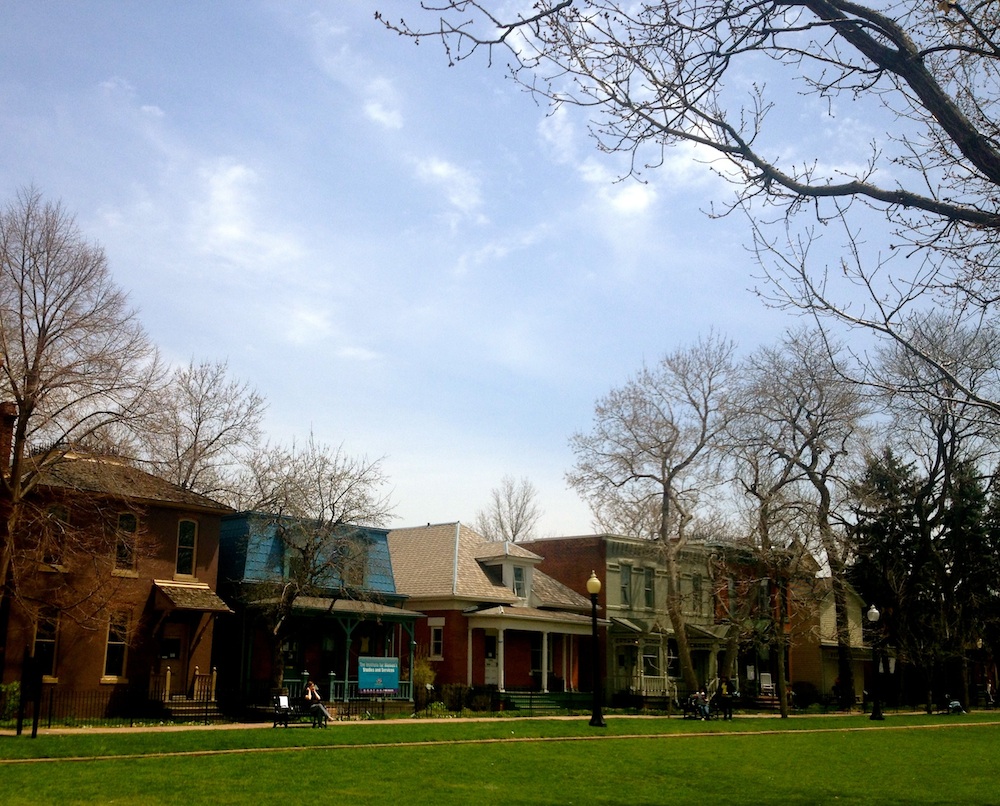 I spend the beginning of my week going back to class. I'm making an attempt to discover pieces of my native city that I never considered before as my far away travels remain on hold. I'm also mingling with college students along Ninth Street Historic Park, a practice that both makes me feel old and young at the same time, much like this area of the city can. Ninth Street Historic Park so secretly perches in the heart of Auraria Campus. Auraria Campus encompasses three educational institutions, the Community College of Denver, Metropolitan State College of Denver and the University of Colorado at Denver. Before Auraria Campus became a campus, it began as a settlement laid out in October of 1858 by the Russel brothers from Georgia. Their town of Auraria would suggest why some brothers came all the way from Georgia to the Wild West. The name of Auraria translated as "gold region".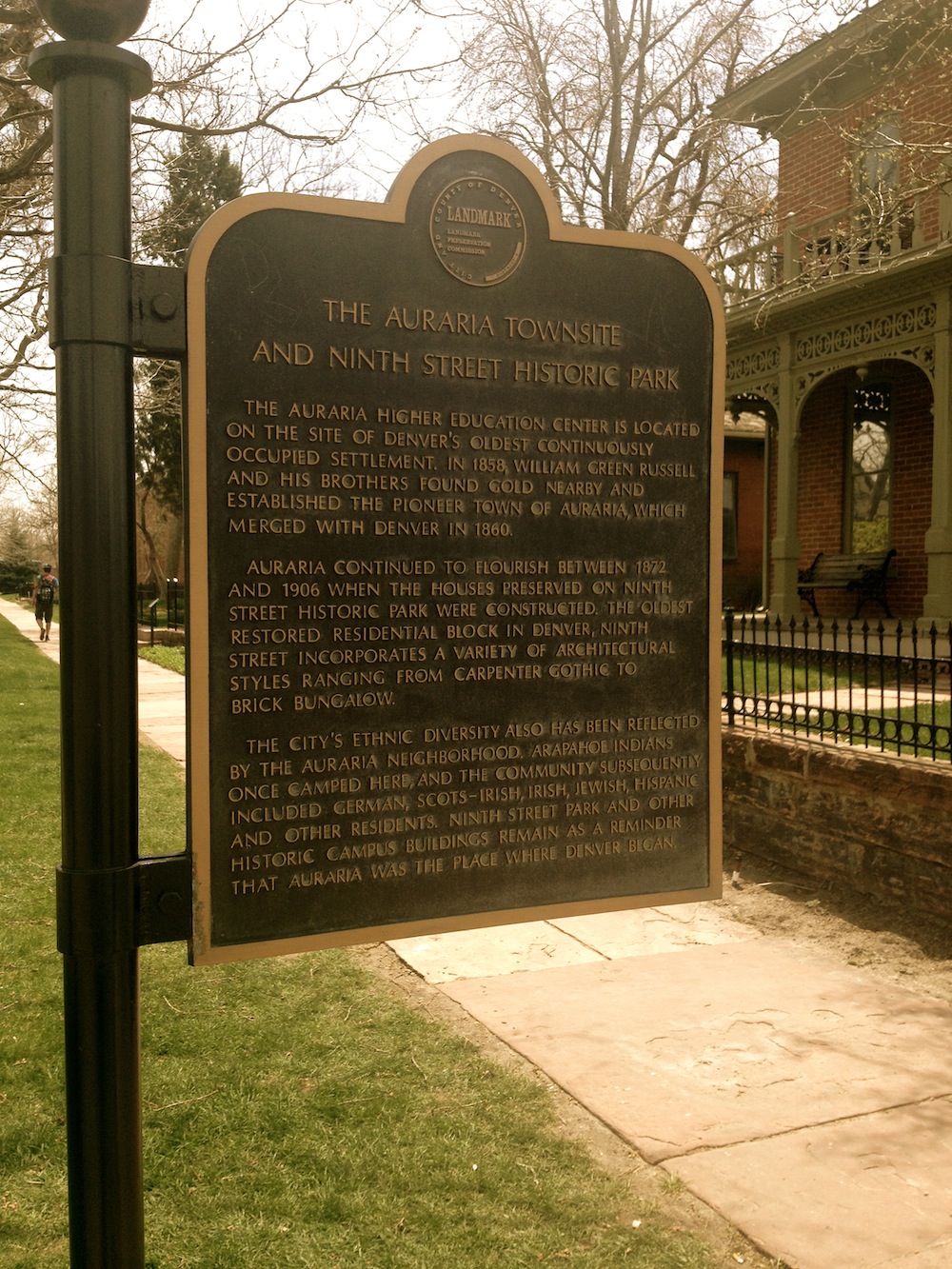 Auraria would link up to another early pioneer town, perhaps one better known today as Denver. The town was originally comprised of people from Germany and Ireland. After the turn of the century, Jewish and Hispanic families settled into Auraria. Traces of this past neighborhood and town were threatened in 1969. Plans were made to turn the area into the Auraria Campus. That plan would clear 127 acres including the double-sided block of Ninth Street. History would be cleared so that students could read about what once was and study up on the past to understand the present. Luckily Historic Denver wouldn't allow this to happen. The organization raised the funds to preserve fourteen structures along Ninth Street. Their act of salvation restored the structures so that they could become a part of the campus in 1977.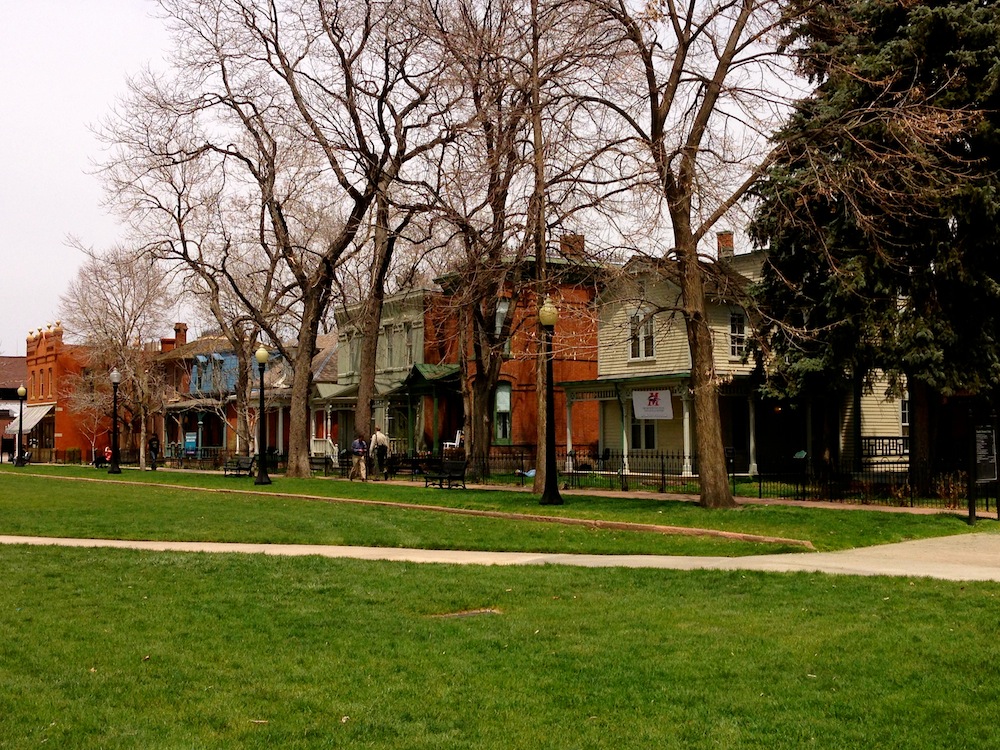 I take the self-guided walking tour of the oldest of Denver's restored blocks. At each restored Victorian home, there is a weathered plaque detailing who lived within the walls, what they did, in essence their story. I make out a few of these etchings to learn about the architecture of Ninth Street. In general, the block tells of middle class housing in the late 19th century. Two homes hail from 1872, making them territorial. They were here before Colorado was. Colorado became a state in 1876. The Centennial House is one of those old timers, often believed to be the oldest brick residence left standing in Denver.
I watch as students casually flap the door open of the old Groussman Store. Today it is a chain sandwich shop but back when Auraria was a golden community, it was a corner grocery story. It tells the viewer what commercial architecture in Denver looked like. In fact, it is one of the few examples of turn of the century commercial architecture left in this town.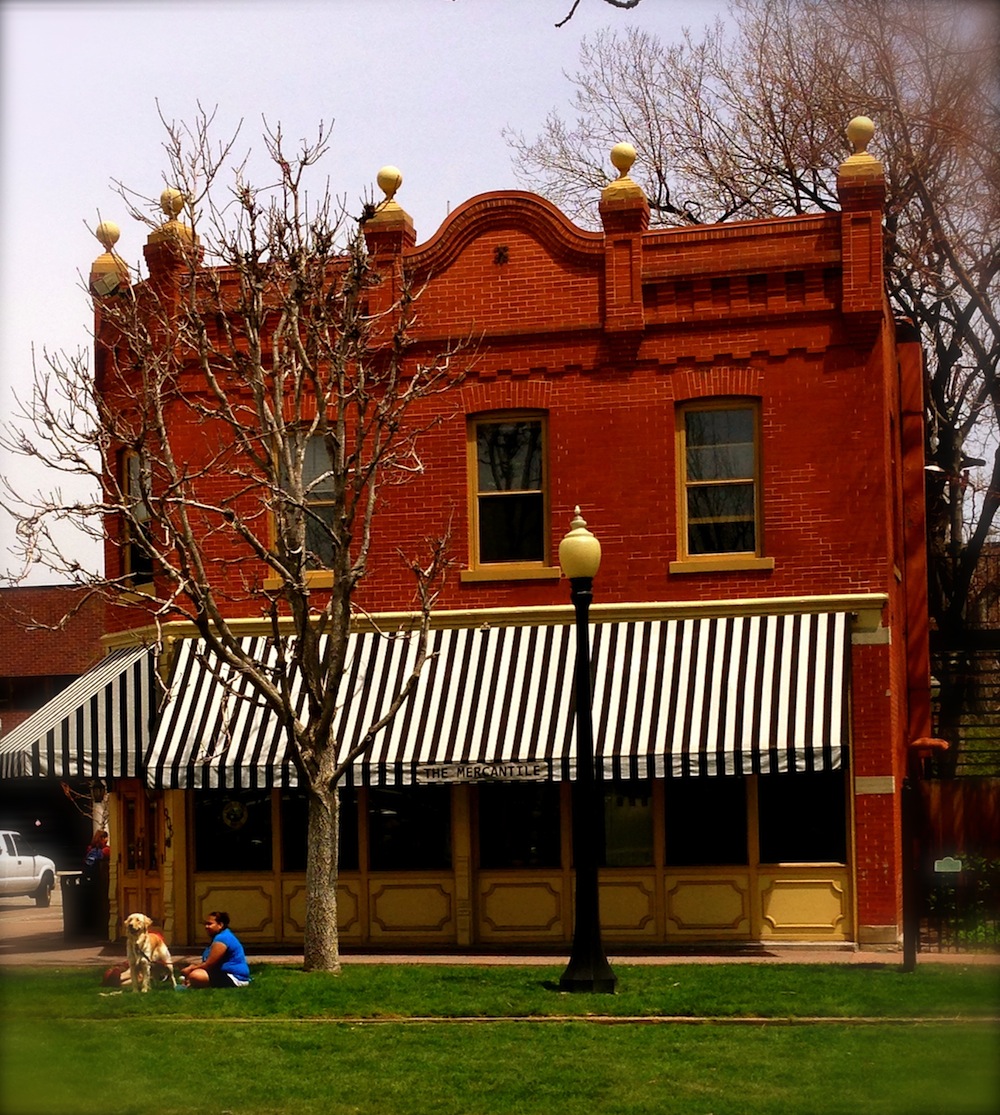 At the end or beginning of Ninth Street Park depending on how you look at it, there is a home that stands out. The Knight House was often called the most perfectly proportional and tastefully embellished Victorian house in Denver. A bookkeeper for a flourmill called it home back then. While not every home on this historic block is as visually striking, they all tell of the lives of candy makers, carpenters, railroad engineers and dentists who made this a neighborhood. It is no wonder that Ninth Street Historic Park has made it on to the National Register of Historic Places.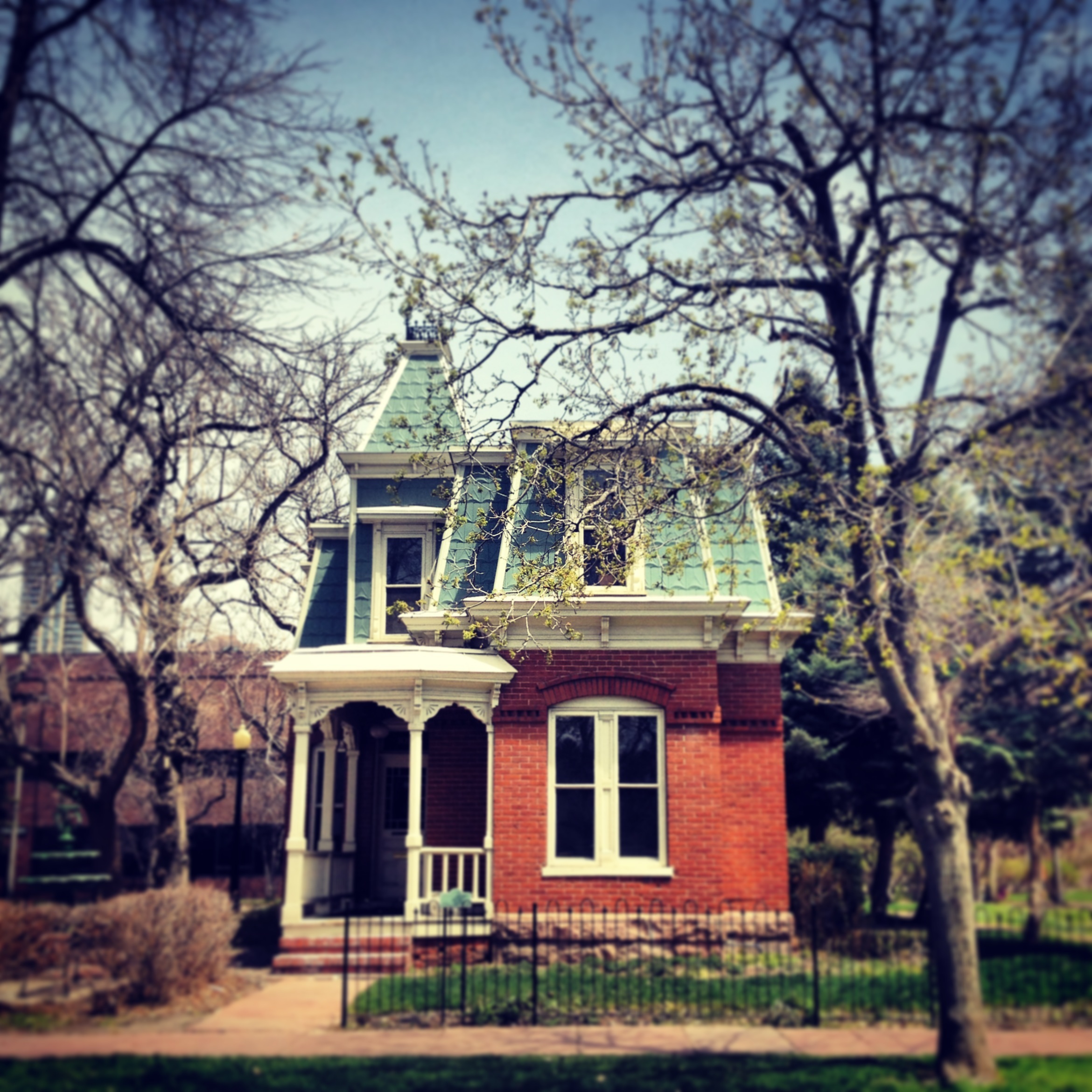 I make one last loop of this park, past students in tie-dye with tired eyes. Without their presence, in many ways, you could call this Denver's time capsule, an avenue for seeing what working class Colorado once looked like. And yet without the students' presence, in many ways, this park wouldn't exist. Perhaps some other plan would have come along at another time and historic preservation wouldn't have been considered. The contrast of old and new is all the more present and powerful with the lounging of students across history. I step out of this time capsule and back into Denver's present. Such a trip often costs a pretty penny, but not on the corner of Ninth Street.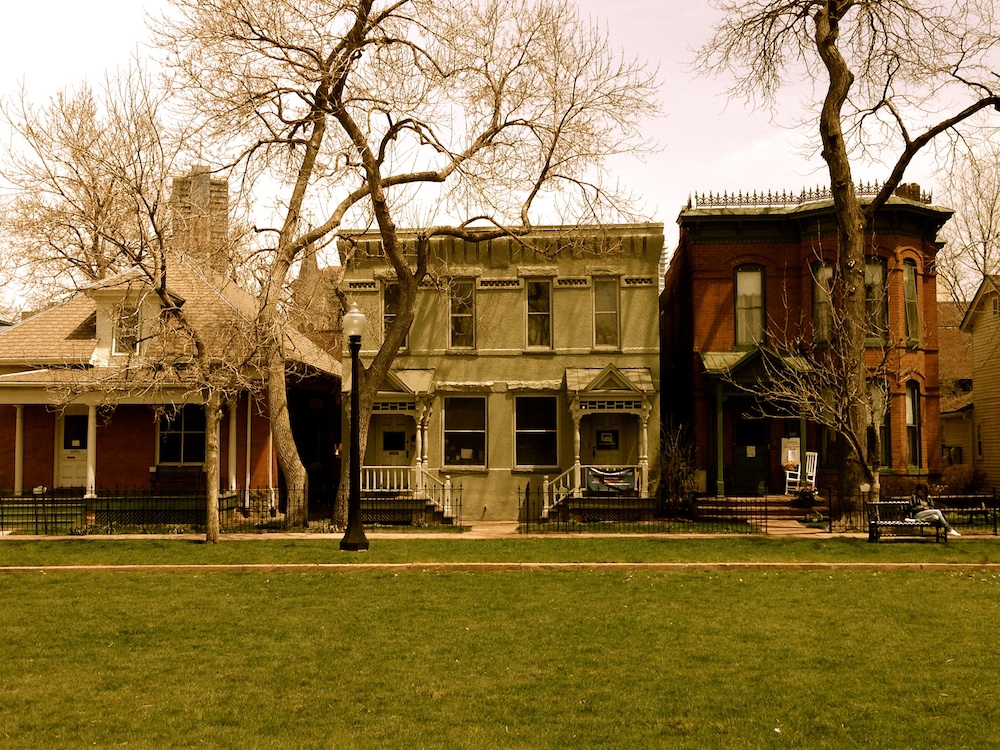 Have you ever been to Ninth Street Historic Park? Is their a preserved part of your city similar to it, one that was saved from the wrecking ball?