As I prepare for a trip of my own, I thought in the coming months I would share some travel preparation tips. So many of us head out to these countries all around the world without learning one word of the languages we will be hearing. Language is so much a part of understanding a place. While attractions and customs may give insight, it is the words pouring from locals' lips that ironically say the most about a place.
As I head to Italy this summer, I am committing myself to start studying my Italian again. While I know it is rusty as next to no one in Colorado speaks the romance language, I do find myself trying other activities towards improving my proficiency before my plane will touch down on Italian soil. While these tips are predominately geared towards Italian, you will find with most languages, travelers can prepare in the same ways.
1.    Listen to Music
This may be my all time favorite way to keep up with Italian. As corny as some of those Italian pop songs can be, I will gladly belt them out. Listening to music in another language is a great way to not only hear the pronunciation of that language, but songs provide a melody towards remembering those lyrics. They will get stuck in your head and you will find yourself singing Tiziano Ferro's "Alla Mia Etá" at the top of your lungs. Well, perhaps that is just me. Regardless, music will introduce you to a language's pronunciation. I recommend looking up the lyrics to your favorite songs. Highlight the words you don't know and look them up. If you are just starting out with French, German, or Spanish and listening to a song, obviously you will not know every word and some lyrics won't make sense. The goal behind listening to music is just to get your ears adjusted to hearing that language in a quick manner with the proper pronunciation.
2.    Watch TV Shows and Movies in Your Destination's Language.
Many DVD sets of TV shows offer the option to change your CSI or Lost episodes to another language. If you already know the basic plot line, you can focus on the words and the flow of the dialogue. If your favorite movie or TV program is not offered in the language of the country you are heading, a wealth of sites exist online of places you can go to watch shows or news programs in that language. RAI for Italy provides old Italian soap operas and news shows to watch. There is nothing better than the drama of a good Italian soap and learning a language at the same time.
3.    Read Books, Articles, and Magazines in Another Language
While this can be challenging for beginners, reading is a great way to see how a language is organized systematically. It is also a nice vocabulary lesson, but you should have a dictionary at the ready. Some books are catered towards those learning a language, offering English on one side of the page and the other language on the opposite page. While these can make a cheater out of most, they are great for beginners. Picture books with few words for children are also a good idea for those just looking to pick up the basic sentence structure of a language.
4.    Find People to Talk to in Your Desired Language
If you know someone at home that is a fluent speaker or learning with you, talk to them. Meet for coffee and a chat in Russian, or whatever language it may be. This will help you think quickly on your feet and get the word flow going. I used to become irritated in Italian class in college with those that would just turn to one another and start speaking English when it was conversation time with a partner. If you really want to improve, set your mind to thinking the only common language on the table is that foreign one you are trying to learn.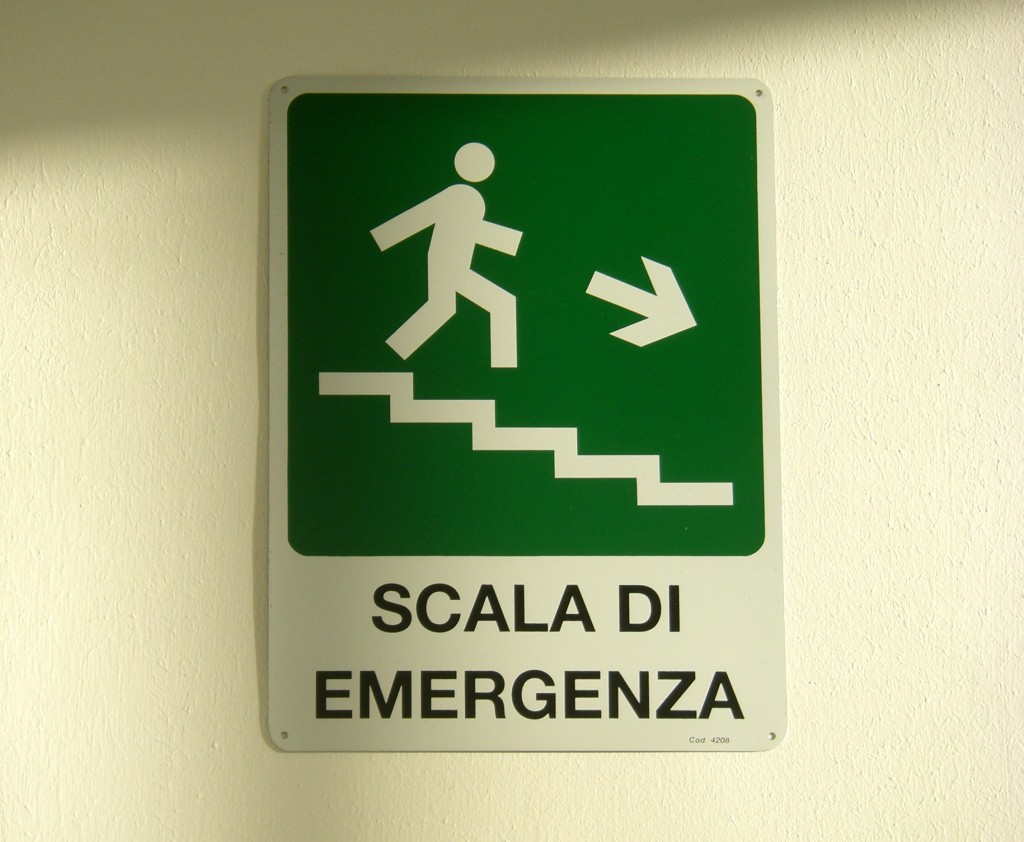 While most countries throughout the world are becoming inundated with English, visitors can make a lasting impression by showing another culture they value their language and want to be a part of it. With languages dying everyday, travelers and tourists possess the ability to reverse this somewhat by exercising the mind and learning more about their destination than what they want to see and do. As you start packing, consider throwing in some knowledge of a language. I guarantee it won't push your bag over the weight limit.
Do you have more tips for keeping up with a language or improving before you go? Share them below.