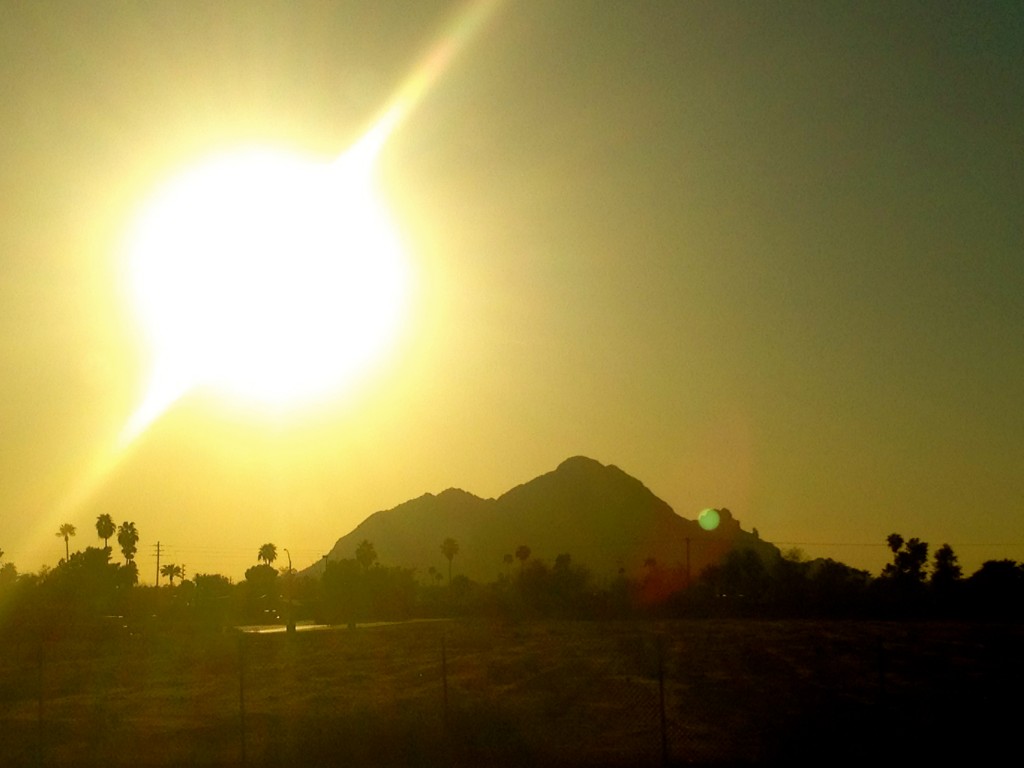 The saunters of the world convene in Scottsdale for the weekend. These saunters adorn mostly baseball gear, looking to kill time in between spring training games with perhaps a little turquoise jewelry or a pony ride. The atmosphere is decidedly carnival on this stretch, but little hints of kitsch are acceptable in small doses, including this character. Old Town Scottsdale welcomes you, lasso and all.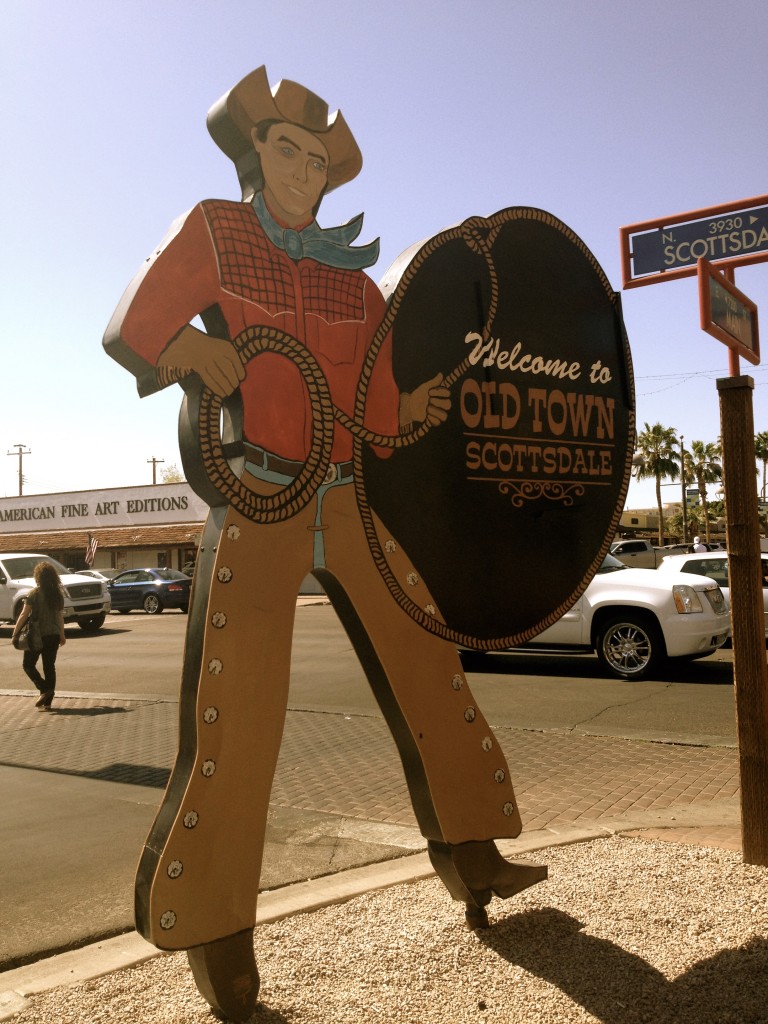 Amidst all of the jewelry shops and art galleries is a suburb of Phoenix in the middle of the Sonoran Desert. With Phoenix to the west and the McDowell Mountains to the east, this town in the Valley of the Sun has few skyscrapers of the New York variety. It's cactus country afterall.
At the same time, Scottsdale is not some desolate desert community. It is a time machine in some respects. I step inside the Hotel Valley Ho after getting a sweet whiff of its many orange trees outside. Not a guest of the hotel, I act as if I am as I wander through this mid century community within the desert community.
In the 1950s and 1960s, Scottsdale lent travelers the recreation and relaxation they were looking for in what once was truly the middle of nowhere. Built in 1956, the hotel would attract many a celebrity looking to dodge the paparazzi, including playing host to Robert Wagner and Natalie Wood's wedding. Falling into disrepair by the 1970s, the hotel would return to its form glory in 2005. I grab dessert in the desert, selecting from a menu of appropriate retro favorites like hot fudge sundaes and banana splits.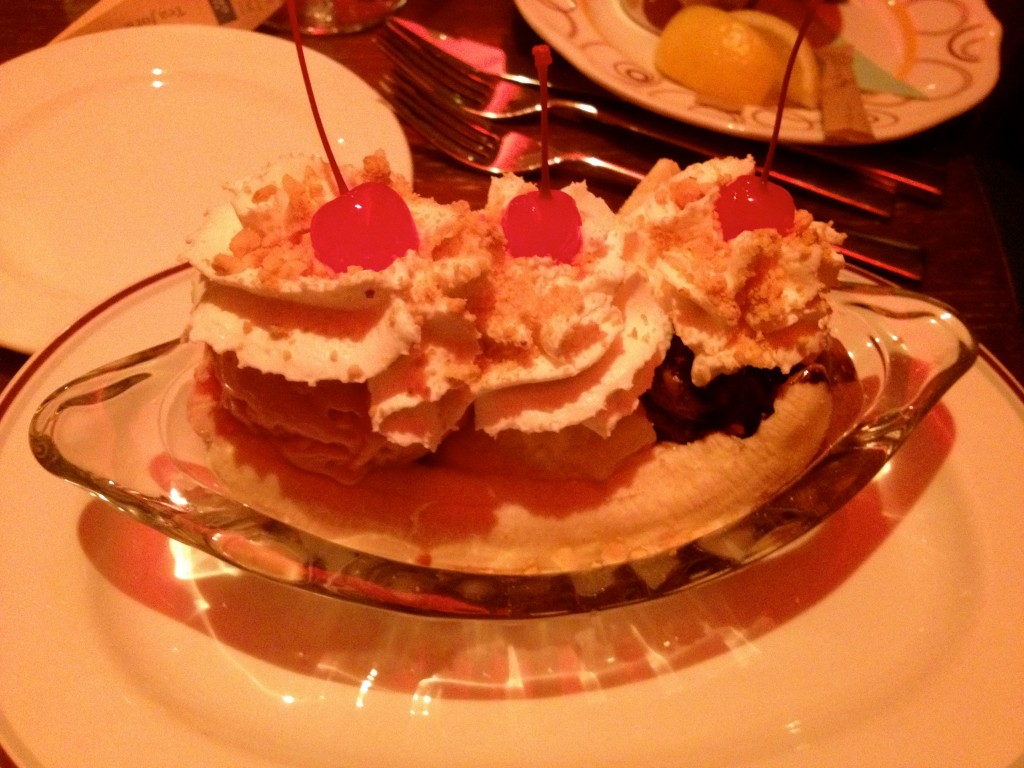 A walk through the lobby and Zu-Zu restaurant at the Valley Ho is a trip back 50 or 60 years. The only indicator that you aren't in 1956 is yourself. I head for the roof to survey Scottsdale's time machine from above. The glow of the pool's chlorine, coupled with the moonlight hypnotizes the mind yet again. Stadium lights in the distance suggest Scottsdale's present purpose for many travelers.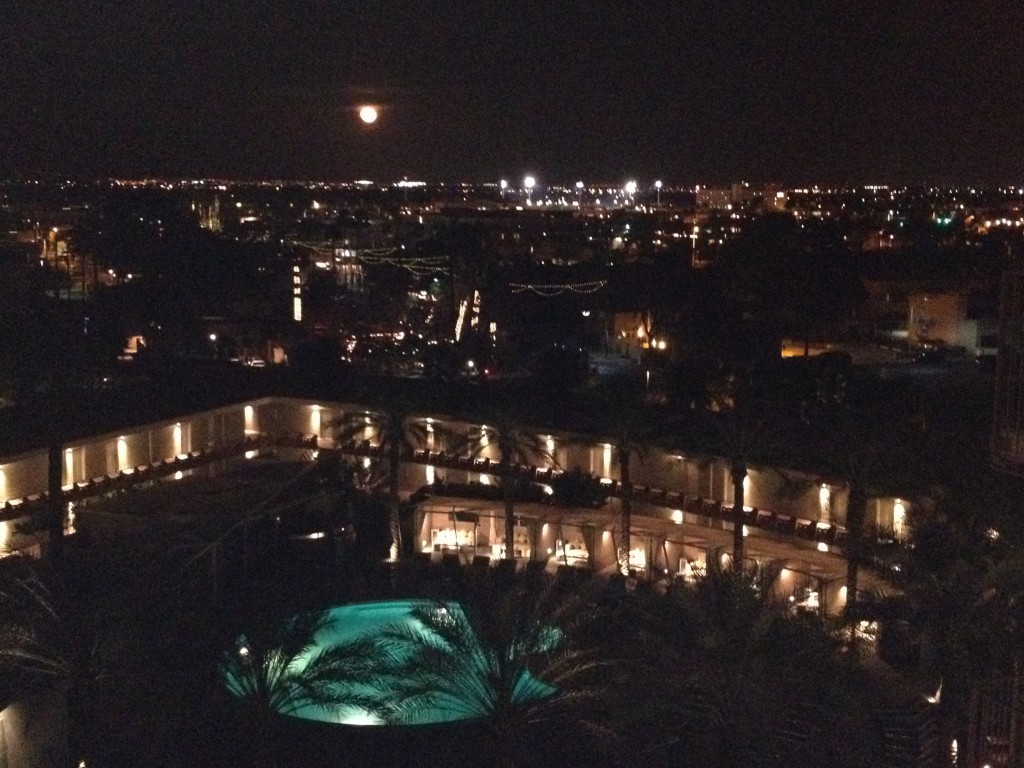 Baseball is the game in Scottsdale in March, when several major league teams come down to the desert to hone their skills and hopefully make the big leagues in the process.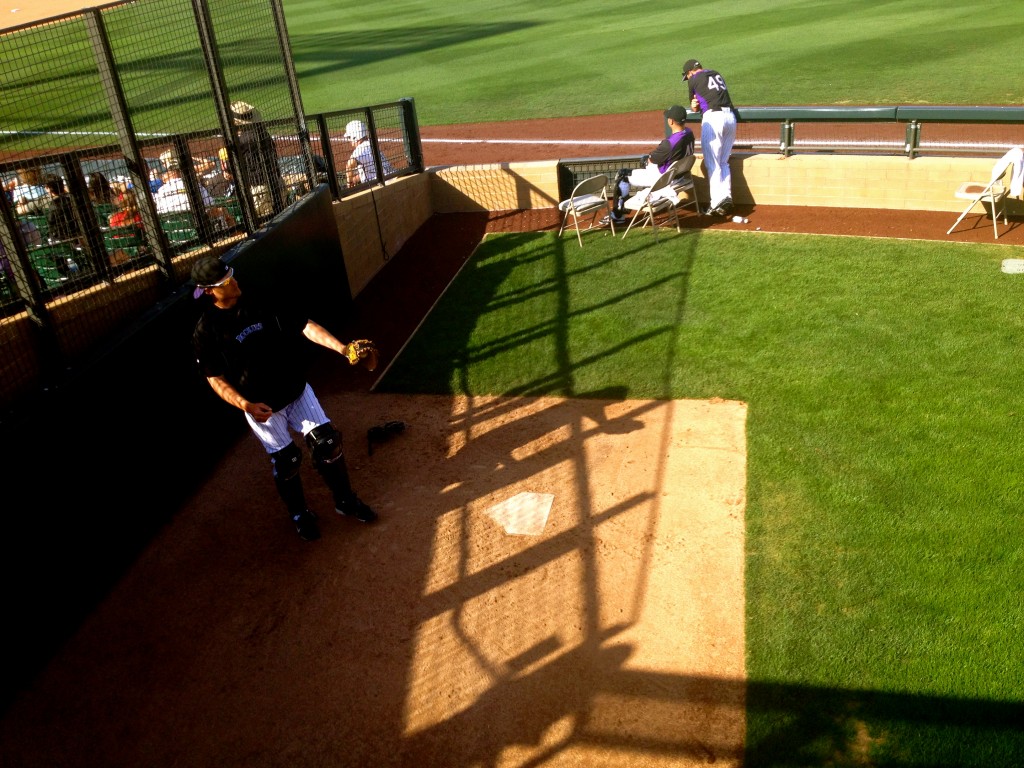 Closing out my weekend in Scottsdale, I pass by the Saguaro Hotel, an assault of bright colors and more retro design. You can hear the chatter of young voices, a little under the influence, screeching every so often in between the lapping sounds of pool water making waves. Right out of a mid century spring break movie like Where the Boys Are or Palm Springs Weekend, Scottsdale is the spring break destination for those saunters and baseball fans. A little heat, a little desert, a little baseball and a little bit of time travel is possible in Scottsdale.