On every traveler's lifeline, there are points where you believe you have found a place that is all yours. You don't know this will be the result when you board that plane, train or bus. That is to be expected, the beginnings for surprise. Sardinia is my place, or at least, it was. A Catch 22 lies with calling a place your own for there is always time, season and position working against you. A second visit to Sardinia I suspect wouldn't have the same effect as the first. The first time I fell for Sardinia probably came while watching the wind blow through cliff-hanging shrubs. The sea was perfectly cobalt and the rest was flawless.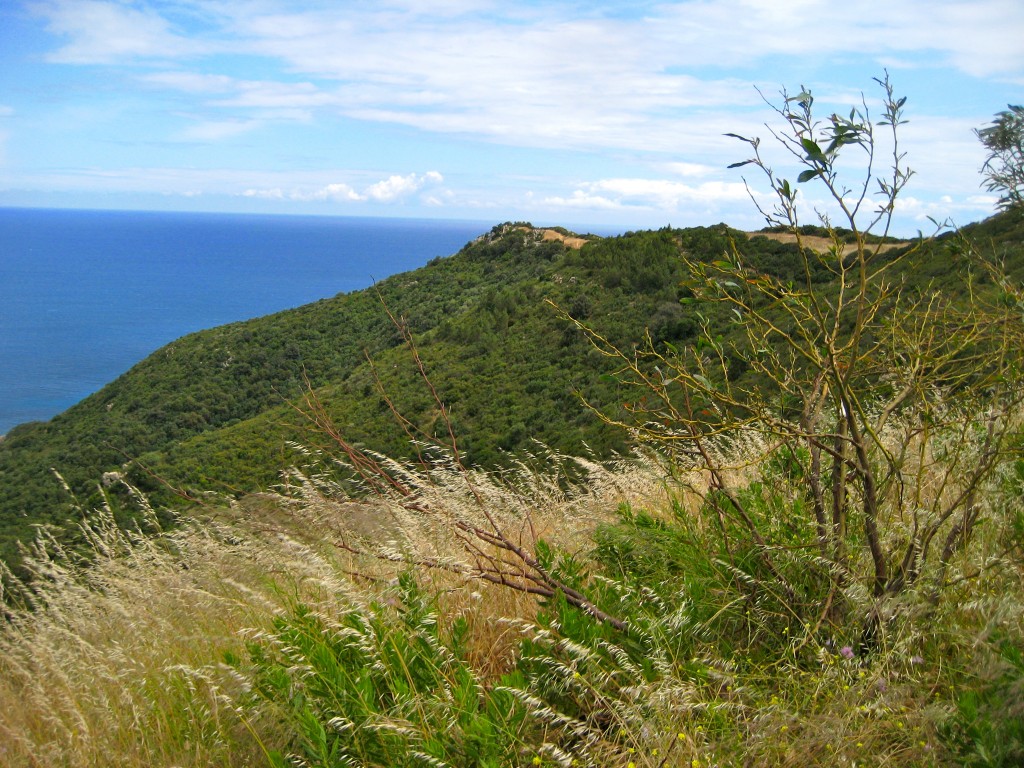 I swooned over several aspects to Sardinia. I think it began in Cagliari, the port town founded in the 7th century B.C. by the Phoenicians. With the Golfo degli Angeli, the Gulf of Angels, watching over this city, at night, Cagliari gives off an enchanting glow. With views of the Cagliari port and coastline, the Medieval Castello quarter is the only place to be at night in Sardinia's capital city.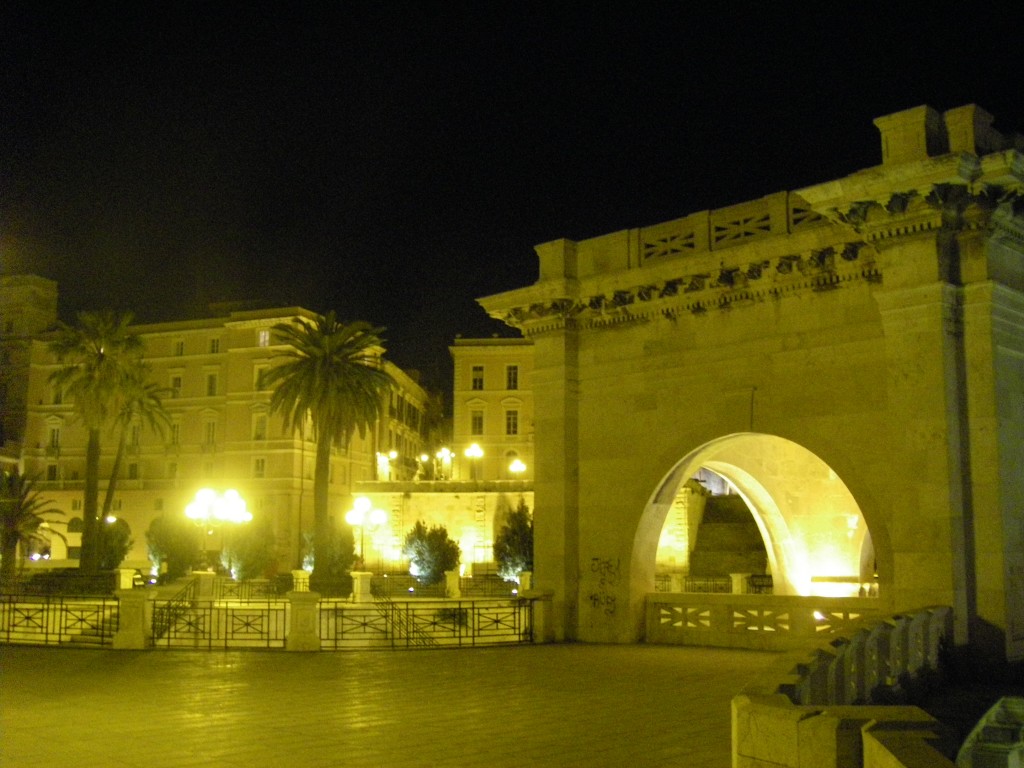 I drank Sardinia's love potion again just outside of the town of Fluminimaggiore. Say that three times fast. The Tempio Punico-Romano di Antas stands so isolated and mysterious. You can stand in the 1st century B.C. Roman place of worship, which doesn't seem right for preservation reasons. Regardless, I perch here and imagine the civilizations that have done the same.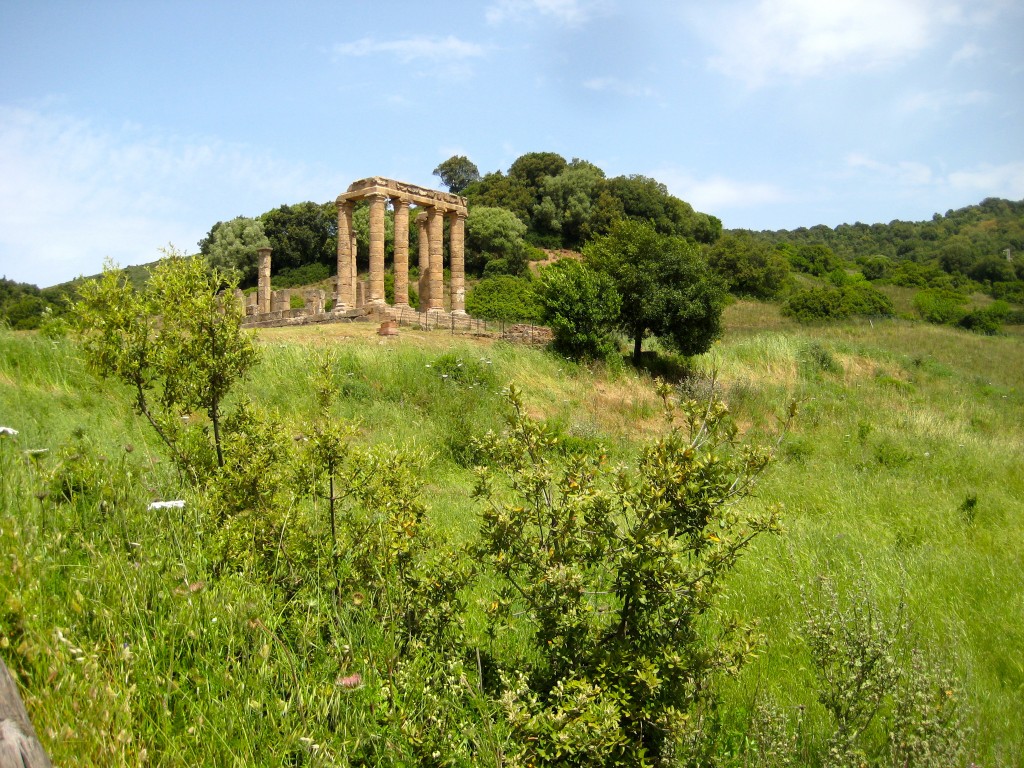 As if ancient temples and glowing cities weren't enough, Sardinia even gives me my own private island, Isola Rossa. Near the town of Teulada, I discover the Beach of Porto Tramatzu where I haven't felt sand so silky. Whenever a beach describes itself with "fine, white sand" I am always a little skeptical. Here, "fine, white sand" doesn't do the beach justice.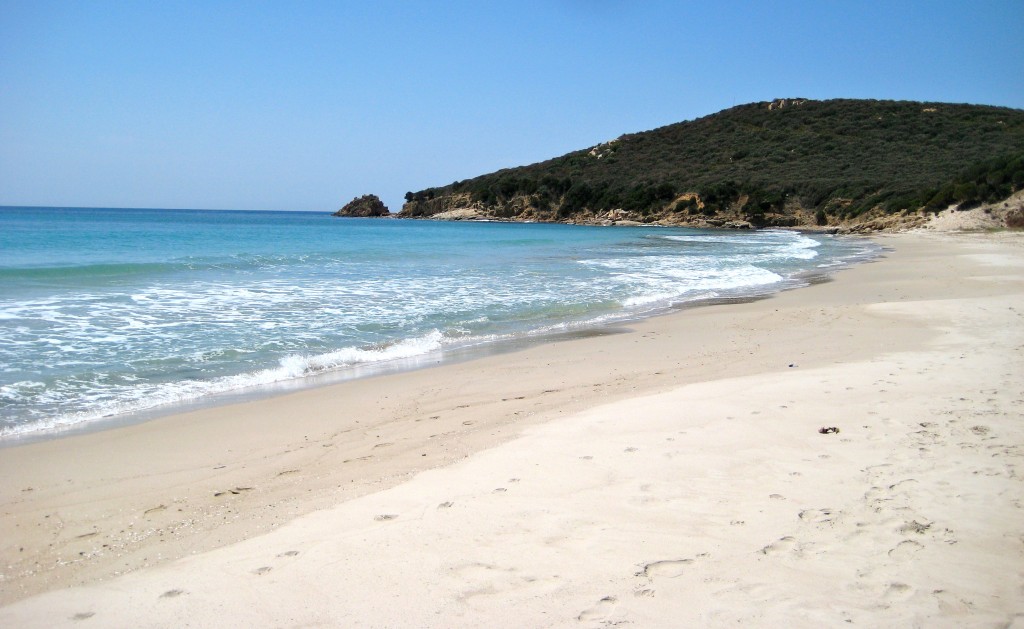 Rising out of the sea as though someone just pressed a button to make this appear to me now, Isola Rossa, otherwise Red Island covers in typical Mediterranean vegetation and a coppery hue. It is an island best seen from above.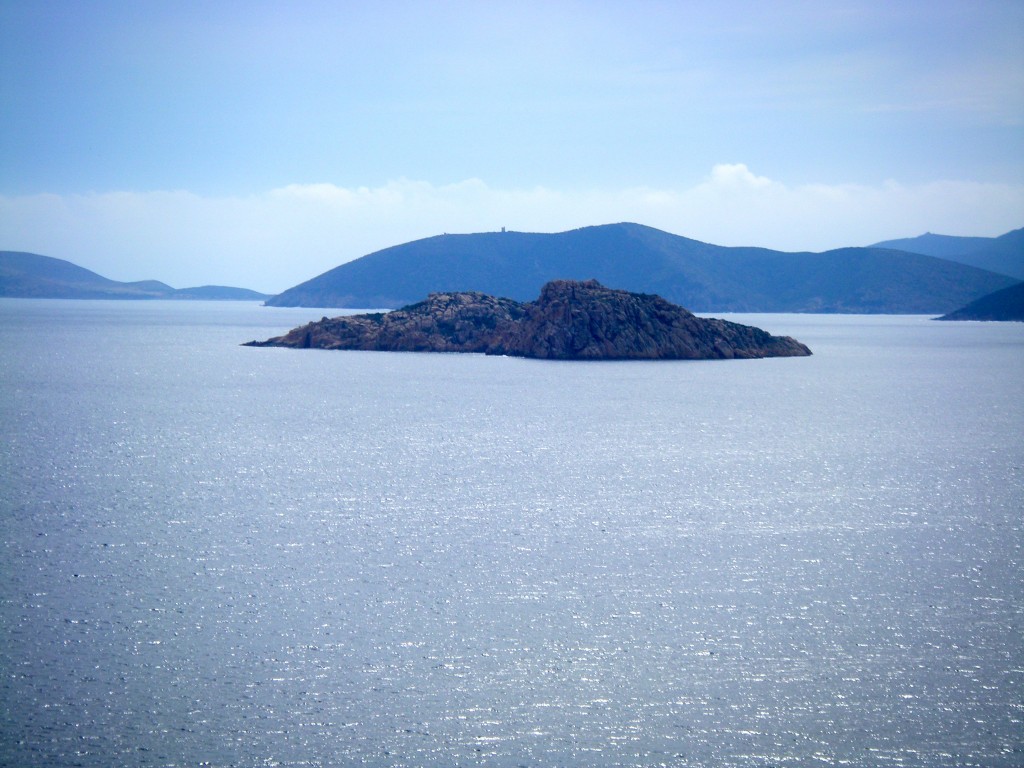 The temples, private islands and golden cities aren't enough. Sardinia even has to show off its Phoenician settlements, still stuck back in the 8th century B.C. Nora, near the town of Pula, has traces of Roman, Phoenician and Punic civilizations. Ruined housing quarters and an amphitheater are endearing, but it is the preserved colors and designs of the Roman mosaics here that intrigue me. The mosaics are proof that the ancients believed a work of art should always be at your feet.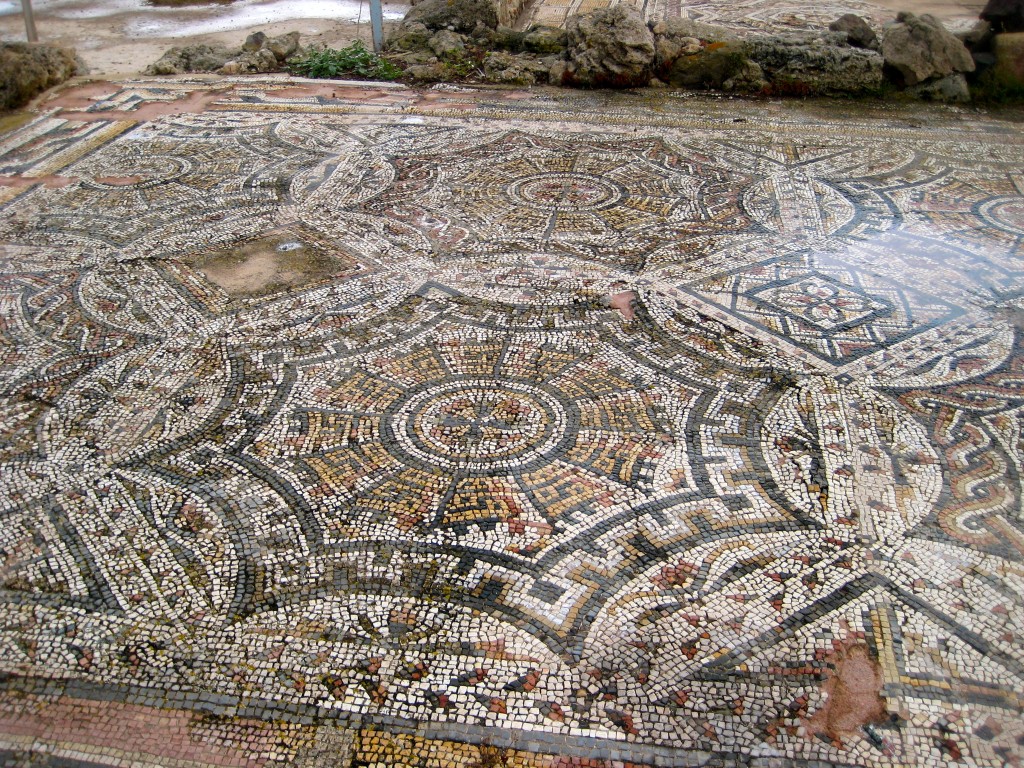 Most of the traffic I encounter comes in goat form. The Italian island is so far removed from my reality that for a few days, and those days only, it is all mine.